Tomorrow is Pearl Harbor Day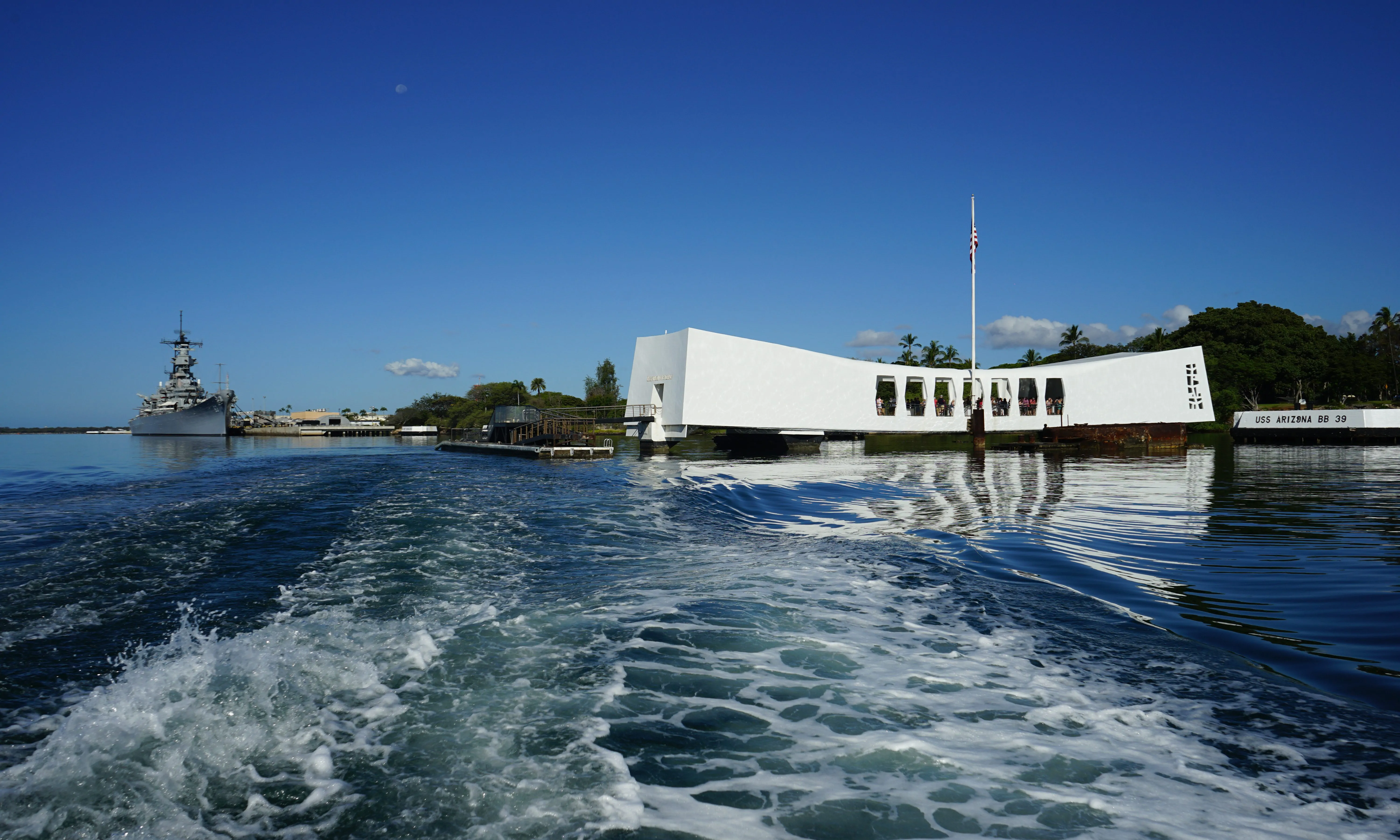 Pearl Harbor is an important U.S. Navy base in Hawaii; however, on Dec. 7, 1941, war erupted on this idyllic island when the Japanese Imperial Navy attacked and destroyed most of the U.S. Pacific Fleet based there. Thousands of American soldiers and sailors were killed on that day. Japan had not declared war on the United States prior to the surprise attack.
World War II had begun on September 1, 1939, when the German Chancellor Adolf Hitler invaded Poland defying international treaties he had made with global powers that had expanded Germany's borders in exchange for Hitler's promise of "peace in our time." Hitler, however, had no intention of abiding by any peace terms as his previous invasion of Czechoslovakia on March 15, 1939, had proven. Nobody had declared war to save the Czechs. Great Britain and France declared war when Germany went into Poland; but rather than attacking Germany they hunkered down in France waiting for the Germans to attack. On April 7, 1940, the Italians (who were allied with Germany) invaded Albania. On April 9, 1940, the German war machine invaded Denmark and Norway. On May 10, 1940, the Germans invaded France, Belgium, and the Netherlands. On August 3, 1940, the Italians (who had invaded Ethiopia in 1935) invaded British Somaliland. On October 28, 1940, the Italians invaded Greece. On April 6, 1941, Germany, Italy, Bulgaria, and Romania invaded Yugoslavia. On June 22, 1941, Germany invaded the Soviet Union, even though the Soviets had been German allies in the Poland invasion. Japan had invaded Manchuria on September 19, 1931, and China on July 7, 1937. Japanese efforts to invade the Soviet Union and Mongolia were repulsed in an undeclared border war in 1939. On September 22, 1940, Japan invaded French Indo-China (modern-day Vietnam, Laos, and Cambodia).
The United States had been neutral while all of this was happening. In 1937, after years of neglecting the military, the U.S. resumed battleship production beginning with the U.S.S. North Carolina (BB55).  The U.S.S. Alabama (BB60) was ordered on April 1, 1939, laid down on February 1, 1940, and launched on February 16, 1942, just ten weeks after the battle of Pearl Harbor.
While the U.S. had stayed out of World War II; the Americans were increasingly providing aid to Great Britain and China. As a show of force to Japan, the Pacific fleet was moved from California to Pearl Harbor in 1940. After the invasion of French Indo-China, President Franklin D. Roosevelt (D) froze Japanese assets in the United States and ended sales of oil, steel, and high octane aviation fuel to Japan. The Japanese war machine was dependent on American oil and the Japanese war effort against China would be jeopardized without the oil. Japan looked to the Dutch East Indies (modern-day Indonesia) for the oil they needed, but knew that Great Britain and the United States would defend the Dutch possession from a Japanese invasion. The U.S. began supplying the new Boeing B17 bomber to its forward bases in the Pacific to replace and supplement the obsolescent Army Air Corps aircraft already there. The Army Air Corps believed that the new bombers could hit Japan from their forward bases in the Philippines, serving as a deterrent to any Japanese aggression.
Japanese strategists believed that a killing blow to the U.S. Pacific Fleet would allow them to take the American controlled Philippines, the Dutch East Indies, British Controlled Burma and expand its Pacific and Asian Empire to the point that shear geography would force the Americans and British to negotiate for peace and accept Japan's empire as a fait accompli. Japanese naval strategist Admiral Isoroku Yamamoto, who had a degree from Harvard, did not believe that Japan could defeat the United States in a war and bitterly opposed going to war with the United States; but developed the daring Pearl Harbor attack plan as his country's best chance to win the war that he was tasked with fighting.
Seventy-seven years ago, air aviators and submarines of the Japanese Imperial Navy attacked the U.S. Navy base in Pearl Harbor, Hawaii by surprise. The one hour and 55 minute surprise aerial attack killed 2,335 U.S. Servicemen and wounded 1,143. 68 American civilians were also killed, and 35 were wounded on that Sunday morning. 265 American aircraft were shot down. All of the eight battleships that were docked there that day were sunk. Six of those were later raised, repaired, reactivated and saw combat in the war that began on that day. The U.S.S. Arizona exploded when a Japanese bomb detonated inside the ship's forward magazine. 1,100 of the dead were onboard the Arizona. The U.S.S. Arizona and the remains of many of those sailors and Marines are just beneath the waves of Pearl Harbor to this day. By sheer accident of history, all of the U.S. Navy's aircraft carriers were at sea that day so survived the attack unscathed. U.S. Naval strategists switched to an aircraft carrier-centric naval philosophy in the war that followed that the Navy has continued to this day.
President Roosevelt said that December 7 was, "a date which will live in infamy," when he asked Congress to declare war on Japan in response.
The attack forced the United States to enter World War II. The next day, Adolph Hitler's Germany and Benito Mussolini's Italy also declared war on the United States. The USA was now confronted with a two-front war – a war so large that there was fighting on five of the seven continents. Eventually, after nearly four years of savage fighting, allied forces defeated the German and Italian forces in North Africa and Europe and fought all the way across the Pacific in island-by-island assaults to the shores of Japan, which were being bombarded by the U.S. Air Force. In August 1945, the U.S. dropped the world's first atomic weapons on the Japanese cities of Hiroshima and Nagasaki. Japan surrendered, ending the bloodiest conflict in human history.
George Herbert Walker Bush volunteered for the U.S. Navy on his 18th birthday after the attack on Pearl Harbor. As a naval aviator, he fought the Japanese in a number of naval battles and was shot down once. He died on November 30, the last U.S. President to serve in World War II.
Print this piece
Rogers: CARES Act will help families and businesses get through the COVID-19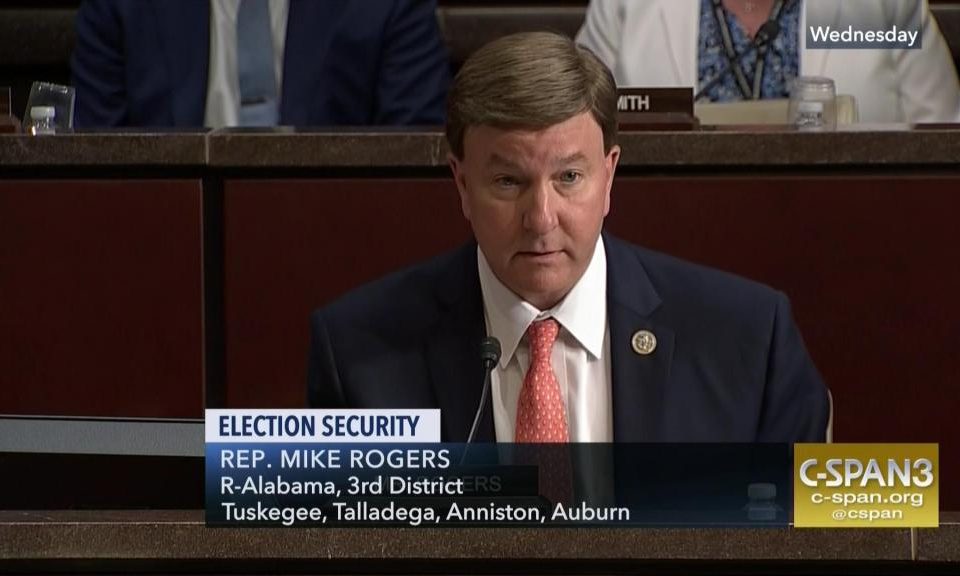 Congressman Mike Rogers, R-Alabama, voted in favor of H.R. 748, the Coronavirus Aid, Relief, and Economic Security Act.
The CARES Act is a $2 trillion bipartisan stimulus package that sponsors hope will be able to keep the economy from going into a deep recession, while the nation is gripped in a forced economic lockdown in order to fight the spread of the deadly novel coronavirus that causes COVID-19.
"This bill today is vital to helping families and businesses get through this terrible pandemic that is bringing our economy and lives to almost a halt," Rogers said in a statement. "More will be needed and more will be done. I am proud to have been on the House Floor to support it. We must continue to stand together as one nation to get through this unprecedented crisis. With our shared faith and perseverance, soon we can get back to work, school and life."
The bill provides resources for state and local governments straining from the effects of the pandemic; support for hospitals and health care workers; funding for medical equipment; support for law enforcement and first responders; funding for scientists researching treatments and vaccines; aid for small businesses; support for local schools and universities; and funding for affordable housing and homelessness assistance programs.
Senator Richard Shelby's (R-Alabama) office said that he measure contains provisions, that will impact Alabama:$150 billion for State and Local Governments; $45 billion for the FEMA Disaster Relief Fund; $1.5 billion for State and Local Preparedness Grants;$3.5 billion for Child Care Development Block Grants; $250 million for Hospital Preparedness; $100 billion for Reimbursements for Health Care Providers; $30.75 billion for the Education Stabilization Fund; $400 million for First Responder Grants; $10 billion for Airport Improvements Grants; $1.5 billion for Economic Development Administration Grants; $450 million for the Emergency Food Assistance Program; $350 billion for the Paycheck Protection Program; $349 billion for Small Business Administration Loan Guarantees; $425 million for Mental and Behavioral Health Services; $265 million for Small Business Grants for Counseling, Training, and Related Assistance; $300 million for Fishery Disaster Assistance; $850 million for Byrne JAG Grants; and $23.5 billion for Support for Agricultural Producers.
The legislation also provides $339.855 billion in emergency supplemental appropriations to aid Americans during the Coronavirus crisis. More than 80 percent of the total funding provided in the Coronavirus emergency supplemental appropriations division of the package will go directly to state and local governments.
This package follows two previous Coronavirus emergency relief bills passed by the Senate to provide relief for the American people during this unprecedented time. The first emergency supplemental package was passed by the Senate on March 5, 2020, which provided $8.3 billion in total resources to prevent, prepare for, and respond to the Coronavirus. The second legislative initiative – the Families First Coronavirus Response Act, which passed the Senate on March 18, 2020 – provides flexibility for the Departments of Treasury and Labor to assist small businesses, establishes emergency paid family and medical leave for those affected, and increases unemployment benefits and food aid.
The House of Representatives passed the bill on Friday after the U.S. Senate passed it unanimously on Wednesday night.
Congressman Mike Rogers is serving in his ninth term represents Alabama's Third Congressional District. Rogers serves as the Ranking Member on the House Committee on Homeland Security and is a senior member of the House Armed Services Committee.
Print this piece