President George H. W. Bush laid to rest in Texas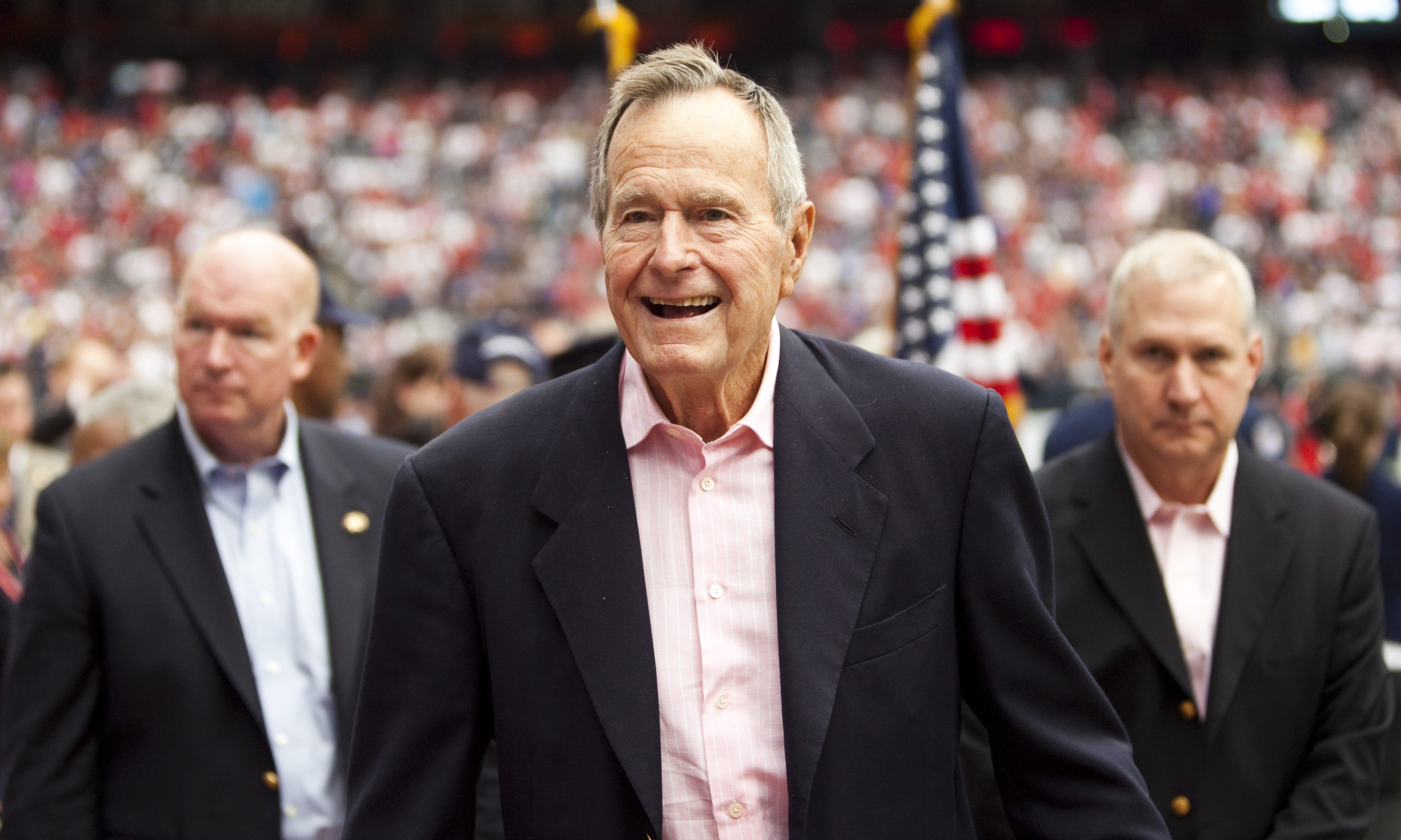 On Thursday, President George Herbert Walker Bush (R) was laid to rest in Texas next to his wife, Barbara, who had died earlier this year. He was 94. On Wednesday a state funeral was held for the 41st President at the National Cathedral in Washington D.C. Presidents Jimmy Carter (D), William J. "Bill" Clinton (D), Barack H. Obama (D), Donald J. Trump (R), and George W. Bush (R) all attended, as did members of the Alabama Congressional delegation.
U.S. Senator Richard Shelby (R-Alabama) said, "Today Annette and I joined Americans across the nation to pay respects to our friend and former President, George H.W. Bush. It was a beautiful service honoring the life of a distinguished, admirable, and impactful leader. Our thoughts and prayers remain with the entire Bush family.‬"
Congressman ‬Bradley Byrne (R-Montrose) said, "It was truly an honor to be on hand today at the state funeral of President George H.W. Bush." "It is a privilege to be in attendance this morning at the National Cathedral here in Washington today as we honor the legacy of a great American."
Congresswoman Martha Roby (R-Montgomery) said, "I am humbled to be present at the National Cathedral this morning as we honor the remarkable life and legacy of George Herbert Walker Bush, the 41st President of the United States."
U.S. Senator Doug Jones (D-Alabama) said, "President George H.W. Bush acted with civility and grace. His legacy will not soon be forgotten."
"Even with all he accomplished in service to our Nation, President Bush remained humble," President Trump said. "He never believed that government — even when under his own leadership — could be the source of our Nation's strength or its greatness. America, he rightly told us, is illuminated by "a thousand points of light," "ethnic, religious, social, business, labor union, neighborhood, regional and other organizations, all of them varied, voluntary and unique" in which Americans serve Americans to build and maintain the greatest Nation on the face of the Earth. President Bush recognized that these communities of people are the true source of America's strength and vitality."
After the state funeral in Washington, Bush's body was flown to Houston, Texas where a memorial service was held at St. Martin's Episcopal Church. His body was then transported to College Station on a locomotive, adorned with the colors of Air Force One and named 4141 in honor of him 13 years ago. Pres. Bush, who grew up riding trains, requested that his last ride be on that train. The locomotive was made by Electro-Motive Diesel, a subsidiary of Albertville based Progress Rail.
Congressman Byrne said, "What a cool story! Progress Rail, an Alabama-based company, created a special locomotive just for the 41st President. It will now be used to carry President George H.W. Bush to his final resting place. Glad to see Alabama playing a special role in recognizing this great American."
The CEO of Progress Rail is Billy Ainsworth, the father of Alabama Lieutenant Governor-elect Will Ainsworth (R).
"Proud of Dad and the entire Progress Rail team," Lt. Gov. elect Ainsworth said. "What a great story."
Pres. Bush was buried next to his wife and daughter at his Presidential Library on the campus of Texas A&M University.
(Original reporting by Fox News and the Yellowhammer News contributed to this report.)
Vaccines should protect against mutated strains of coronavirus
Public health experts say it will be some time before vaccines are available to the wider public.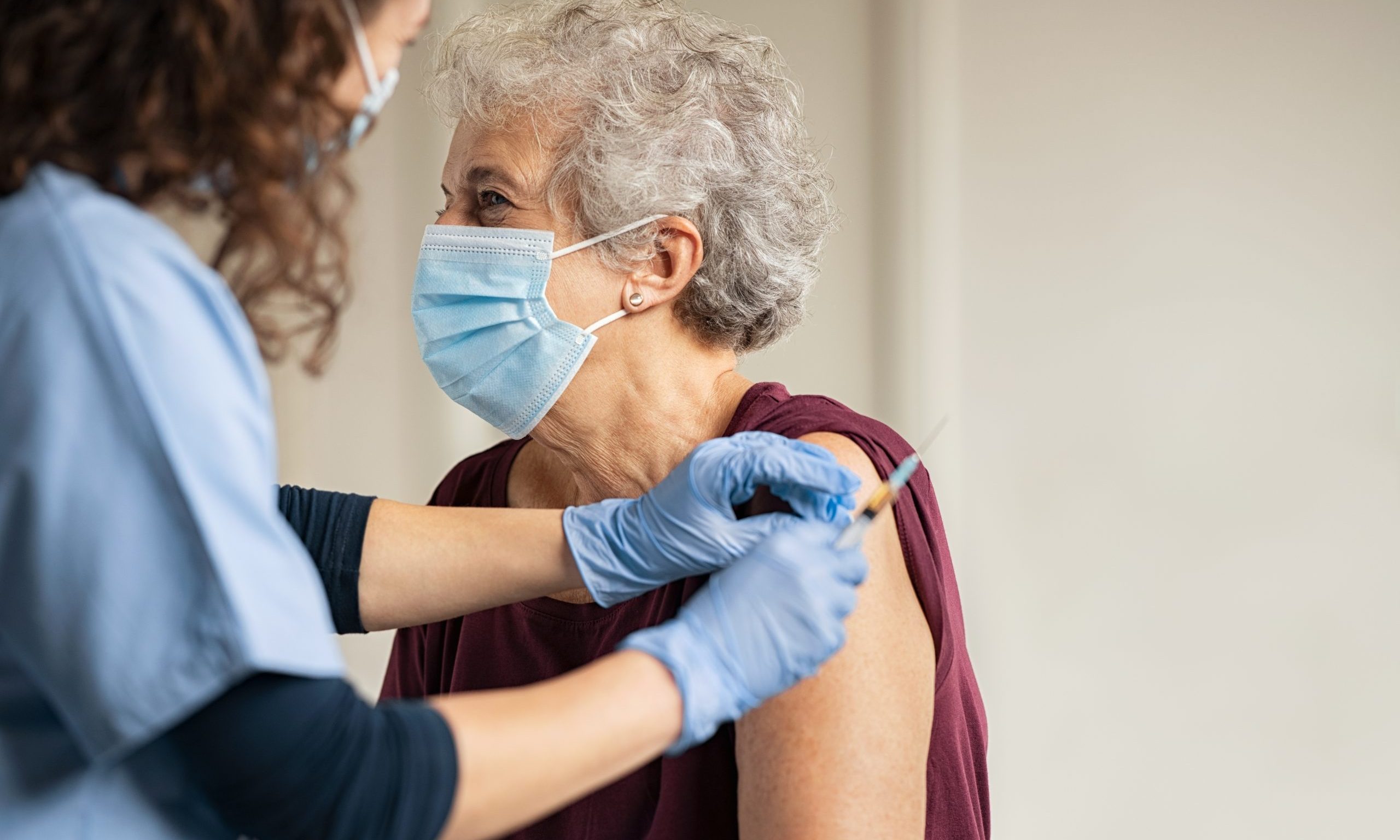 Multiple vaccines for COVID-19 are in clinical trials, and one has already applied for emergency use authorization, but how good will those vaccines be against a mutating coronavirus? A UAB doctor says they'll do just fine. 
Dr. Rachael Lee, UAB's hospital epidemiologist, told reporters earlier this week that there have been small genetic mutations in COVID-19. What researchers are seeing in the virus here is slightly different than what's seen in the virus in China, she said. 
"But luckily the way that these vaccines have been created, specifically the mRNA vaccines, is an area that is the same for all of these viruses," Lee said, referring to the new type of vaccine known as mRNA, which uses genetic material, rather than a weakened or inactive germ, to trigger an immune response. 
The U.S. Food And Drug Administration is to review the drug company Pfizer's vaccine on Dec. 10. Pfizer's vaccine is an mRNA vaccine, as is a vaccine produced by the drug maker Moderna, which is expected to also soon apply for emergency use approval. 
"I think that is incredibly good news, that even though we may see some slight mutations,  we should have a vaccine that should cover all of those different mutations," Lee said. 
Researchers at the University of North Carolina at Chapel Hill and the University of Wisconsin-Madison found in a recent study, published in the journal Science, that COVID-19 has mutated in ways that make it spread much more easily, but the mutation may also make it more susceptible to vaccines. 
In a separate study, researchers with the Commonwealth Scientific and Industrial Research Organisation found that while most vaccines were modeled after an earlier strain of COVID-19, they found no evidence that the vaccines wouldn't provide the same immunity response for the new, more dominant strain. 
"This brings the world one step closer to a safe and effective vaccine to protect people and save lives," said CSIRO chief executive Dr. Larry Marshall, according to Science Daily. 
While it may not be long before vaccines begin to be shipped to states, public health experts warn it will be some time before vaccines are available to the wider public. Scarce supplies at first will be allocated for those at greatest risk, including health care workers who are regularly exposed to coronavirus patients, and the elderly and ill. 
Alabama State Health Officer Dr. Scott Harris, speaking to APR last week, urged the public to continue wearing masks and practicing social distancing for many more months, as the department works to make the vaccines more widely available.
"Just because the first shots are rolling out doesn't mean it's time to stop doing everything we've been trying to get people to do for months. It's not going to be widely available for a little while," Harris said.