Today is National Pearl Harbor Remembrance Day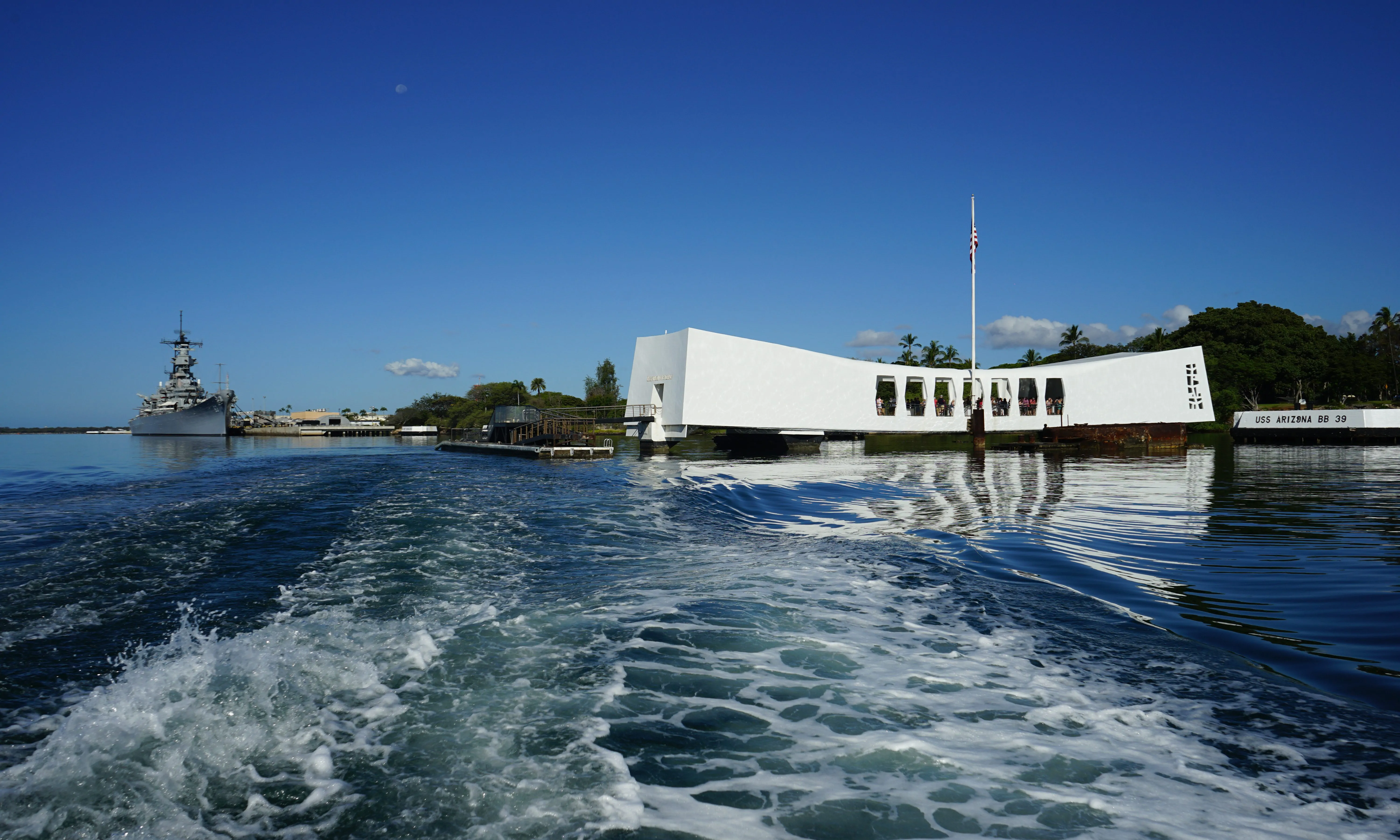 President Donald J. Trump (R) issued a proclamation honoring those Americans who died in Pearl Harbor on December 7, 1941.
"Today, we honor those who perished 77 years ago at Pearl Harbor, and we salute every veteran who served in World War II over the 4 years that followed that horrific attack," Pres. Trump wrote. "On December 7, 1941, America was attacked without warning at Pearl Harbor, Hawaii, by the air and naval forces of Imperial Japan. Just before 8:00 a.m., Japanese aircraft ripped through the sky, dropping bombs on ships of the United States Pacific Fleet and on nearby airfields and bases. The attack took the lives of more than 2,400 American service members and wounded another 1,100 American citizens. The brutal surprise attack halted only after nearly two hours of chaos, death, and destruction."
"Despite the shock and confusion of the moment, American service members and first responders on the island of Oahu mounted an incredibly brave defense against insurmountable odds," Pres. Trump continued. "American pilots took to the air to engage enemy aircraft, sailors took their battle stations, and medical personnel cared for the wounded. Many witnesses to the events of that day perished in the attacks, leaving countless acts of valor unrecorded. Nevertheless, 15 Medals of Honor were awarded — 10 of them posthumously — to United States Navy personnel for acts of valor above and beyond the call of duty."
"Although the United States Pacific Fleet at Pearl Harbor was badly impaired, America did not falter," Trump said. "One day after the attacks, President Franklin Delano Roosevelt declared to the Congress: "No matter how long it may take us to overcome this premeditated invasion, the American people in their righteous might will win through to absolute victory." And, in the weeks, months, and years that followed the brutal attack at Pearl Harbor, Americans united with a steadfast resolve to defend the freedoms upon which our great Nation was founded. Millions of brave men and women answered their country's call to service with unquestionable courage. These incredible patriots fought, bled, sacrificed, and ultimately triumphed for the cause of freedom."
Japanese Admiral Isoroku Yamamoto devised the attack on Pearl Harbor. He sent all six of the Japanese Navy's first-line aircraft carriers, the Akagi, Kaga, Soryu, Hiryu, Shokaku and Zuikaku. With over 420 embarked planes, these ships constituted by far the most powerful carrier task force ever assembled to that point. The task force included fast battleships, cruisers, destroyers, and tankers so the ships could refuel on their cross Pacific journey. Vice Admiral Chuichi Nagumo commanded the mission.
An advance screening force of large submarines, five of them carrying midget submarines, was sent as well. They dispatch the midget subs into Pearl Harbor to attack ships there. The subs waited to torpedo American warships that escaped. The destroyer U.S.S. Ward spotted and sunk one of the midget subs; but the incident did not raise alarm and was disputed for decades. The U.S. Army radar station detected the oncoming Japanese planes; but the officer they reported to disregarded the threat, thinking they were American Boeing B-17s ferrying in from the mainland.
The Japanese achieved complete surprise and attacked American air fields and the fleet concentrating on the eight battleships. The USS West Virginia (BB-48) sank first followed by the USS Oklahoma (BB-37). At 8:10 a.m., the USS Arizona (BB-39) was struck with an armor piercing bomb which ignited the ship's forward ammunition magazine. The explosion and fire killed 1,177 crewmen. The USS California (BB-44), USS Maryland (BB-46), USS Tennessee (BB-43) and USS Nevada (BB-36) all suffered varying degrees of damage in the first half hour of the raid. Nevada despite damage was able to make a run for it; but was targeted by a second wave of Japanese attackers. The harbormaster ordered the Nevada to beach rather than having the ship sink in the channel of the harbor. USS Pennsylvania (BB-38) was in drydock and suffered damage.
The attack lasted less than two hours; but in that time 21 Navy ships were sunk or badly damaged. 188 aircraft were lost and 159 were damaged (most of the American planes never got off the ground). 2,403 Americans were killed including 88 civilians. 1,178 were wounded (some seriously). The Japanese lost 29 aircraft and a midget sub. Nagumo had the opportunity to refuel and rearm his planes and launch a second attack that could have really been devastating; but he was alarmed because no American aircraft carriers had been accounted for and feared they might know where his force was (they didn't) so made the decision to withdraw. All of the American ships that were sunk at Pearl Harbor were raised, repaired, and sent back into action in World War II, except for the Utah and Oklahoma which were considered obsolete and the Arizona which was too badly damaged. The Arizona remains there today.
"We are blessed as a Nation to have as examples the incredible heroes of World War II, who fought so valiantly to preserve all that we hold dear," Pres. Trump said. "Earlier this year, I had the tremendous honor of meeting Mr. Ray Chavez, who was the oldest living Pearl Harbor veteran. Ray passed away only a few weeks ago at the incredible age of 106. But his legacy is forever etched into our country's rich history, along with the legacies of all our brave veterans. They tell of the mettle of the American spirit under fire and of the will of our people to stand up to any threat. The selfless bravery and dedication of these extraordinary Americans will never be forgotten."
"Today, we remember all those killed on the island of Oahu on that fateful Sunday morning in 1941, and we honor the American patriots of the Greatest Generation who laid down their lives in the battles of World War II," Pres. Trump continued. "America is forever blessed to have strong men and women with exceptional courage who are willing and able to step forward to defend our homeland and our liberty."
"NOW, THEREFORE, I, DONALD J. TRUMP, President of the United States of America, do hereby proclaim December 7, 2018, as National Pearl Harbor Remembrance Day," Pres. Trump said. "I encourage all Americans to observe this solemn day of remembrance and to honor our military, past and present, with appropriate ceremonies and activities. I urge all Federal agencies and interested organizations, groups, and individuals to fly the flag of the United States at half-staff in honor of those American patriots who died as a result of their service at Pearl Harbor."
Coalition of attorneys general file opposition to Alabama attempt to ban curbside voting
The AGs argue that Alabama's suggestion to the courts that curbside voting invites fraud is "unfounded."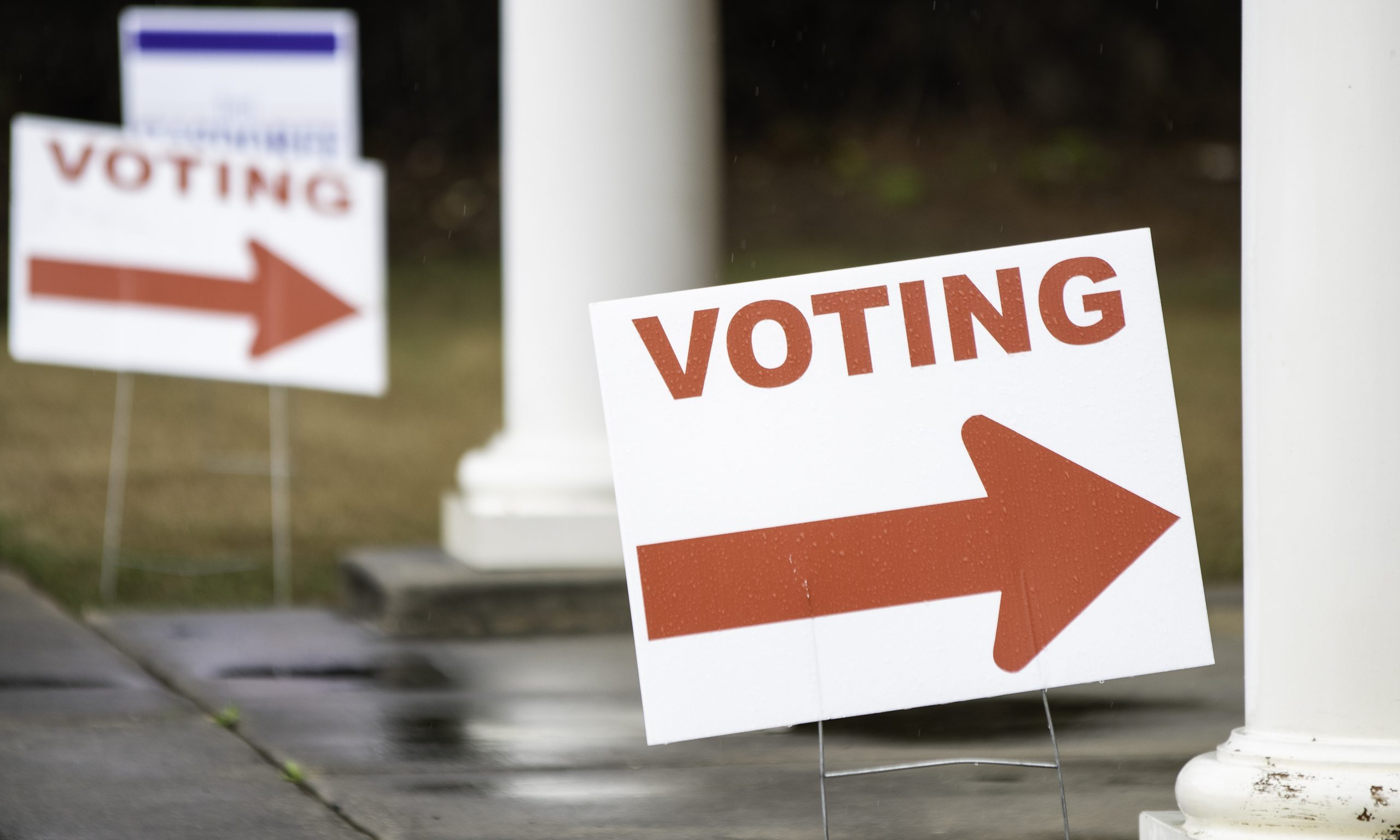 A coalition of 17 state attorneys general have filed an opposition to Alabama's attempt to get the U.S. Supreme Court to ban curbside voting. 
In a friend-of-the-court brief, led by District of Columbia Attorney General Karl Racine, the attorneys general argue to that curbside voting is safer for those at greatest risk from COVID-19, and that a ban on the practice would disproportionately impact the elderly, the disabled and Black Alabamians.
They also argue that Alabama's suggestion to the courts that curbside voting invites fraud is "unfounded." 
"The Presidential Advisory Commission on Election Integrity, established by President Trump following the 2016 election, 'uncovered no evidence to support claims of widespread voter fraud,'" the brief states, adding that there is no evidence that curbside voting in the many states that allow it invites fraud. 
"The practice is longstanding and widespread—as noted, more than half of states have historically offered curbside voting in some form," the brief continues. 
Alabama Attorney General Steve Marshall on Oct. 13 said the state will appeal to the U.S. Supreme Court a federal appeals court ruling allowing curbside voting in the Nov. 3 election. 
A panel of federal appeals court judges on Oct. 13 reversed parts of U.S. District Judge Abdul Kallon's Sept. 30 ordered ruling regarding absentee voting in the upcoming Nov. 3 elections, but the judges let the previous ruling allowing curbside voting to stand. 
The lawsuit, filed by the NAACP Legal Defense and Educational Fund, Southern Poverty Law Center, American Civil Liberties Union, ACLU of Alabama and Alabama Disabilities Advocacy Program, was brought on behalf of several Alabamians with underlying medical conditions. 
"Curbside voting is a longstanding, secure voting option that local jurisdictions have made available to protect the health of vulnerable voters, including elderly, disabled, and voters with underlying health issues," Racine said in a statement. "Curbside voting minimizes the risk to persons who are particularly susceptible to COVID-19, and local jurisdictions should be able to offer this common-sense accommodation to voters. State Attorneys General will keep fighting to ensure that voters can safely make their voices heard at the ballot box this November."
The brief filed by the coalition of state attorneys general comes as the number of COVID-19 hospitalizations across Alabama has been ticking upward.
Racine is joined in the brief by attorneys general from California, Connecticut, Delaware, Hawaii, Illinois, Maryland, Michigan, Minnesota, Nevada, New Mexico, New York, Oregon, Rhode Island, Vermont, Virginia and Washington.