Today is National Pearl Harbor Remembrance Day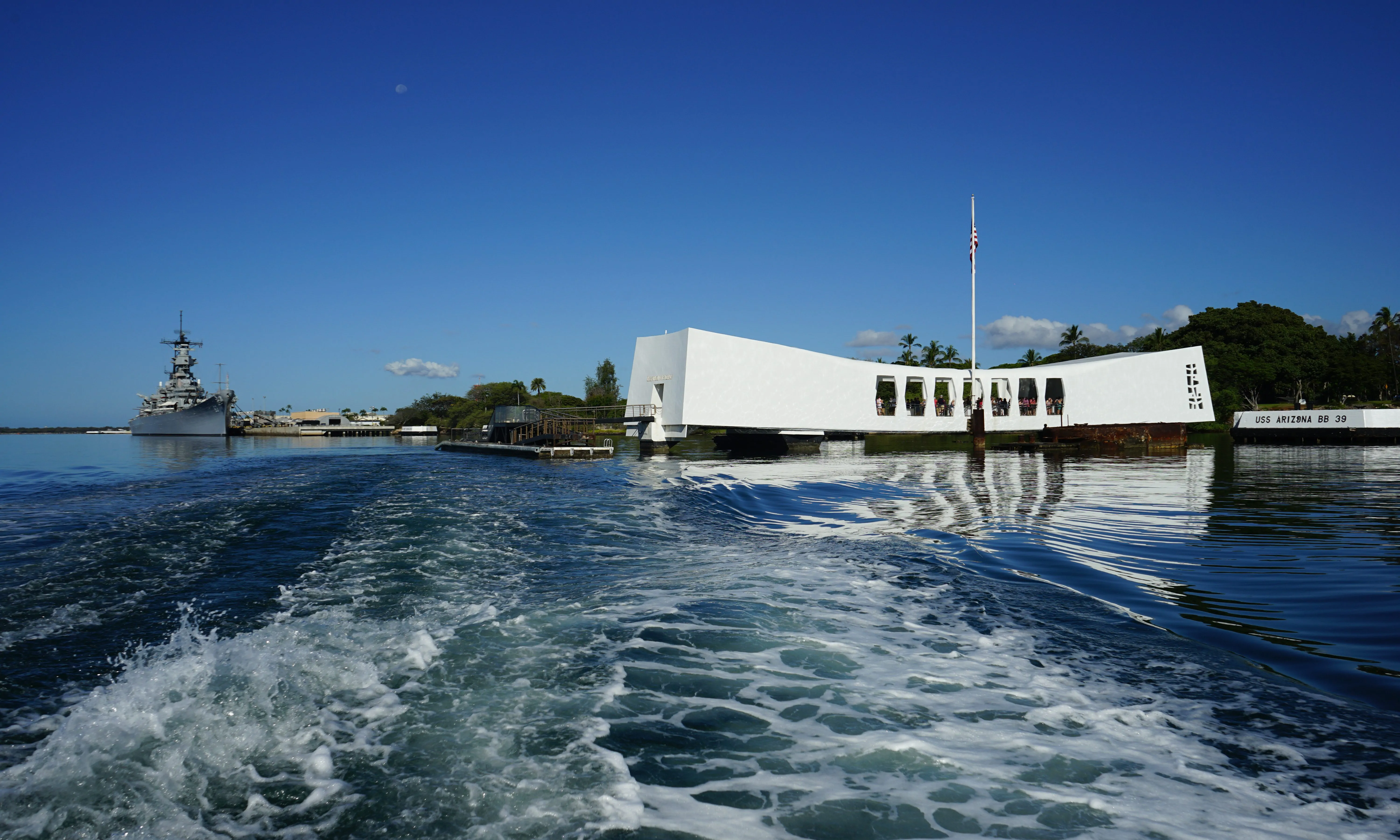 President Donald J. Trump (R) issued a proclamation honoring those Americans who died in Pearl Harbor on December 7, 1941.
"Today, we honor those who perished 77 years ago at Pearl Harbor, and we salute every veteran who served in World War II over the 4 years that followed that horrific attack," Pres. Trump wrote. "On December 7, 1941, America was attacked without warning at Pearl Harbor, Hawaii, by the air and naval forces of Imperial Japan. Just before 8:00 a.m., Japanese aircraft ripped through the sky, dropping bombs on ships of the United States Pacific Fleet and on nearby airfields and bases. The attack took the lives of more than 2,400 American service members and wounded another 1,100 American citizens. The brutal surprise attack halted only after nearly two hours of chaos, death, and destruction."
"Despite the shock and confusion of the moment, American service members and first responders on the island of Oahu mounted an incredibly brave defense against insurmountable odds," Pres. Trump continued. "American pilots took to the air to engage enemy aircraft, sailors took their battle stations, and medical personnel cared for the wounded. Many witnesses to the events of that day perished in the attacks, leaving countless acts of valor unrecorded. Nevertheless, 15 Medals of Honor were awarded — 10 of them posthumously — to United States Navy personnel for acts of valor above and beyond the call of duty."
"Although the United States Pacific Fleet at Pearl Harbor was badly impaired, America did not falter," Trump said. "One day after the attacks, President Franklin Delano Roosevelt declared to the Congress: "No matter how long it may take us to overcome this premeditated invasion, the American people in their righteous might will win through to absolute victory." And, in the weeks, months, and years that followed the brutal attack at Pearl Harbor, Americans united with a steadfast resolve to defend the freedoms upon which our great Nation was founded. Millions of brave men and women answered their country's call to service with unquestionable courage. These incredible patriots fought, bled, sacrificed, and ultimately triumphed for the cause of freedom."
Japanese Admiral Isoroku Yamamoto devised the attack on Pearl Harbor. He sent all six of the Japanese Navy's first-line aircraft carriers, the Akagi, Kaga, Soryu, Hiryu, Shokaku and Zuikaku. With over 420 embarked planes, these ships constituted by far the most powerful carrier task force ever assembled to that point. The task force included fast battleships, cruisers, destroyers, and tankers so the ships could refuel on their cross Pacific journey. Vice Admiral Chuichi Nagumo commanded the mission.
An advance screening force of large submarines, five of them carrying midget submarines, was sent as well. They dispatch the midget subs into Pearl Harbor to attack ships there. The subs waited to torpedo American warships that escaped. The destroyer U.S.S. Ward spotted and sunk one of the midget subs; but the incident did not raise alarm and was disputed for decades. The U.S. Army radar station detected the oncoming Japanese planes; but the officer they reported to disregarded the threat, thinking they were American Boeing B-17s ferrying in from the mainland.
The Japanese achieved complete surprise and attacked American air fields and the fleet concentrating on the eight battleships. The USS West Virginia (BB-48) sank first followed by the USS Oklahoma (BB-37). At 8:10 a.m., the USS Arizona (BB-39) was struck with an armor piercing bomb which ignited the ship's forward ammunition magazine. The explosion and fire killed 1,177 crewmen. The USS California (BB-44), USS Maryland (BB-46), USS Tennessee (BB-43) and USS Nevada (BB-36) all suffered varying degrees of damage in the first half hour of the raid. Nevada despite damage was able to make a run for it; but was targeted by a second wave of Japanese attackers. The harbormaster ordered the Nevada to beach rather than having the ship sink in the channel of the harbor. USS Pennsylvania (BB-38) was in drydock and suffered damage.
The attack lasted less than two hours; but in that time 21 Navy ships were sunk or badly damaged. 188 aircraft were lost and 159 were damaged (most of the American planes never got off the ground). 2,403 Americans were killed including 88 civilians. 1,178 were wounded (some seriously). The Japanese lost 29 aircraft and a midget sub. Nagumo had the opportunity to refuel and rearm his planes and launch a second attack that could have really been devastating; but he was alarmed because no American aircraft carriers had been accounted for and feared they might know where his force was (they didn't) so made the decision to withdraw. All of the American ships that were sunk at Pearl Harbor were raised, repaired, and sent back into action in World War II, except for the Utah and Oklahoma which were considered obsolete and the Arizona which was too badly damaged. The Arizona remains there today.
"We are blessed as a Nation to have as examples the incredible heroes of World War II, who fought so valiantly to preserve all that we hold dear," Pres. Trump said. "Earlier this year, I had the tremendous honor of meeting Mr. Ray Chavez, who was the oldest living Pearl Harbor veteran. Ray passed away only a few weeks ago at the incredible age of 106. But his legacy is forever etched into our country's rich history, along with the legacies of all our brave veterans. They tell of the mettle of the American spirit under fire and of the will of our people to stand up to any threat. The selfless bravery and dedication of these extraordinary Americans will never be forgotten."
"Today, we remember all those killed on the island of Oahu on that fateful Sunday morning in 1941, and we honor the American patriots of the Greatest Generation who laid down their lives in the battles of World War II," Pres. Trump continued. "America is forever blessed to have strong men and women with exceptional courage who are willing and able to step forward to defend our homeland and our liberty."
"NOW, THEREFORE, I, DONALD J. TRUMP, President of the United States of America, do hereby proclaim December 7, 2018, as National Pearl Harbor Remembrance Day," Pres. Trump said. "I encourage all Americans to observe this solemn day of remembrance and to honor our military, past and present, with appropriate ceremonies and activities. I urge all Federal agencies and interested organizations, groups, and individuals to fly the flag of the United States at half-staff in honor of those American patriots who died as a result of their service at Pearl Harbor."
Print this piece
Doug Jones praises end of state Democratic Party lawsuit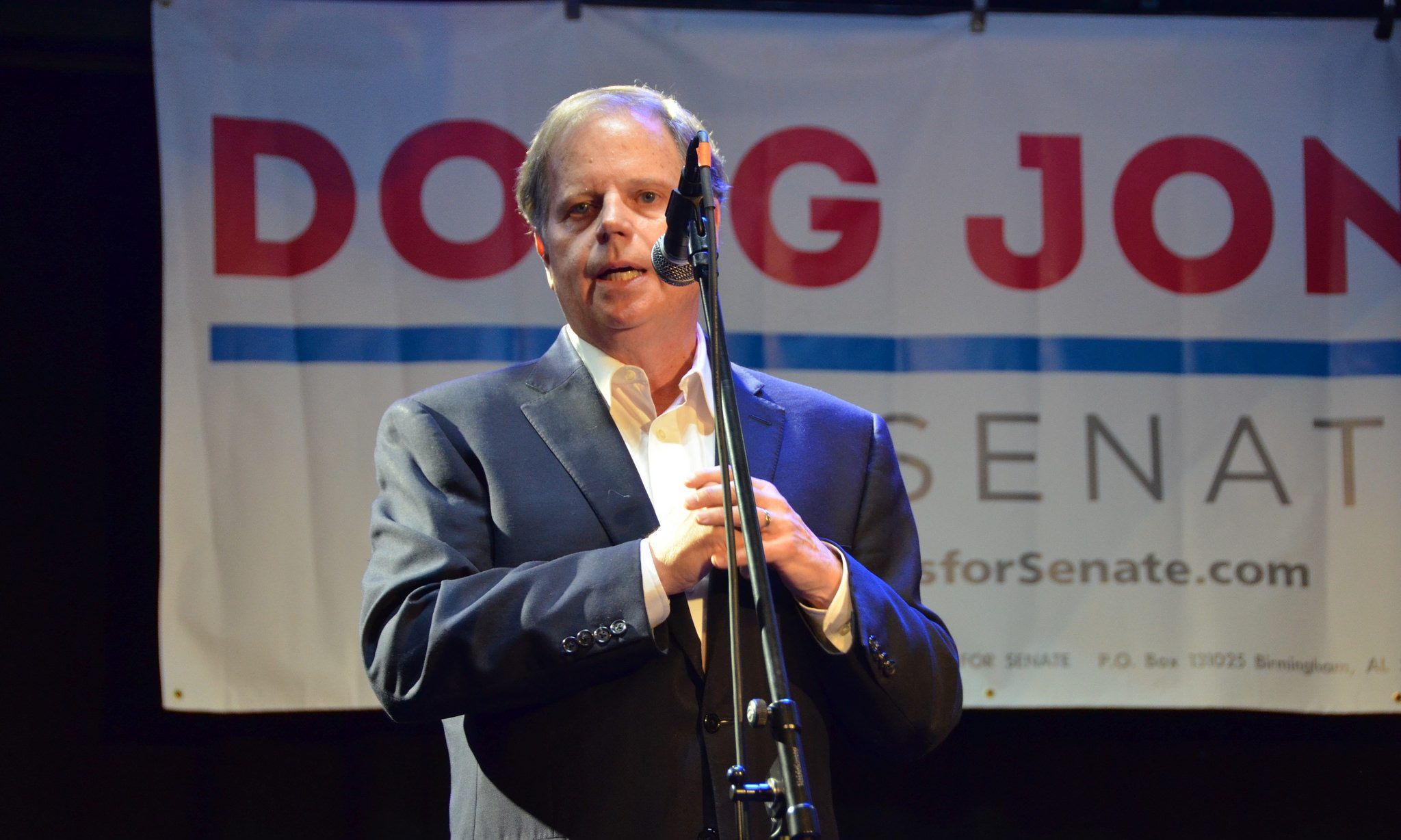 U.S. Senator Doug Jones, D-Alabama, on Thursday applauded the end of a lawsuit over control of the state Democratic party. 
Montgomery County Circuit Judge Greg Griffin on Thursday dismissed a lawsuit filed by former Alabama Democratic Party chairwoman Nancy Worley, which means that state Rep. Chris England, who was picked to lead the state Democratic party by a reform group championed by Jones, is the party's chair. 
"This is a great day for Alabama and her Democratic Party. Throughout much of last year, countless Democrats in our state worked to create a more open and diverse state party, while recognizing and being true to the crucial and historic role held by African-American voters," Jones said in a statement Thursday.
"The by-laws of the Alabama Democratic Party now reflect the growing diversity in our state — including representation for Hispanic voters, Native American voters, Asian voters, voters with disabilities and voters from the LGBTQ community. And most importantly, the Alabama Democratic Party has dramatically increased leadership opportunities for young voters. Around 70 new caucus members were added to the state party Executive Committee last year—many of them young people from diverse backgrounds throughout the state. I'm proud to continue to work alongside a more unified, diverse and inclusive state party. 
"With the dismissal of this lawsuit, it is time that all who have been involved in this challenge, resolution, and expansion of the Democratic Party come together for a common good. Our state benefits from the ideas and engagement of a competitive two-party system. We have now demonstrated that we have the ability to be inclusive within our own party while working to expand the number and experiences of people who play a role in moving it forward.  
"Chairman Chris England and First Vice Chair Patricia Todd have my complete support and I call on Democrats throughout the state to unite behind them as we move forward in modernizing, re-invigorating, and expanding the Alabama Democratic Party.," Jones said.
Print this piece