Opinion | Inside the Statehouse: Last of famous probate judges: Hardy McCollum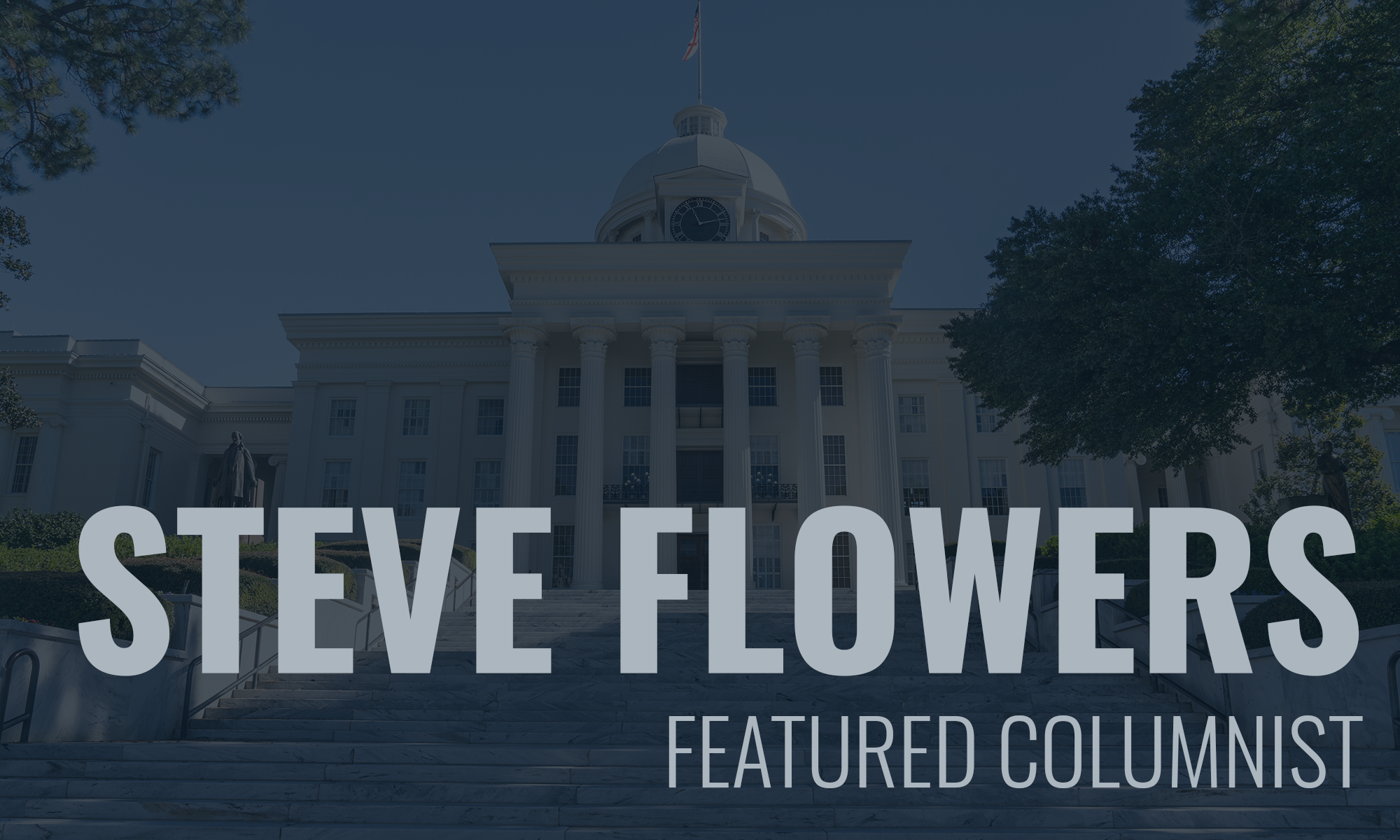 In Alabama political history, the office of Probate Judge was the most powerful and prestigious position. In the old days, in every county in Alabama, the probate judge was not only judge, he also appointed all county positions, hired all county employees and was Chairman of the County Commission. He was essentially the "King of the County."
In bygone days, gubernatorial candidates ran grassroots campaigns. There were no televisions, therefore, the first and maybe the only stop they would make in their quest for the Governor's mansion, was to kiss the ring of and get the endorsement of the probate judge. The omnipotent probate judge would endorse them and that endorsement usually meant that that they would carry that county. The local folks would follow the lead of their judge. They and their county would be on the right side of the governor's race.
The last vestige of the era of vintage Probate Judges will end this year with the retirement of Tuscaloosa Probate Judge, Hardy McCollum.
Judge McCollum is only 71. However, Alabama law disallows judges from running for reelection after age 70. He has been the longest serving probate judge in the state, and at the time of his first election in 1976, he was the youngest probate judge in Alabama. Hardy was elected at age 28, and took the coveted office of Probate Judge at the ripe old age of 29. Hardy McCollum has served his home county as Probate Judge for 42 years.
During that time, he has consistently been considered the most popular political figure in his county. He has always run as a Democrat. When the tide turned and the state went Republican in the 1980's and 90's and most of the state's prominent politicians switched to the Republican Party, Hardy refused to change. He withstood the tidal wave and remained the most revered public official in Tuscaloosa County.
The anomaly of his popularity is that he continues to hold the title of Chairman of the County Commission, a rarity in this day and time, especially for a large county like Tuscaloosa. There are only 15 counties in the state left where the Probate Judge still serves as Chairman of the County Commission and, only two populous counties, Lee and Tuscaloosa.
Hardy McCollum was born and raised in Tuscaloosa. He learned at an early age how much the Goodrich and Gulf States paper plants meant to Tuscaloosa. Druid City was also dependent upon public employees. Tuscaloosa was home to the state mental health institutions, Bryce and Partlow. The University of Alabama has always been Tuscaloosa's mainstay. Hardy grew up selling peanuts, popcorn and programs at Denny Stadium.
Hardy married his high school sweetheart, Juanita. They both graduated from Tuscaloosa High School and they both continued on and graduated from the University of Alabama.
They have three children, Jay, Jason, and Joy. Hardy and Juanita are fortunate that all three live in Tuscaloosa. They are able to enjoy their five grandchildren. Their second son, Jason, and Tuscaloosa mayor, Walt Maddox, grew up together as neighbors and best friends.
After college, Hardy began work in Tuscaloosa and became active in the Jaycees, which was a normal training ground for aspiring politicos in those days. His first political experience was campaigning for Richard Shelby for the State Senate in 1970.
In his first race for office, he was elected as Probate Judge. After that initial election in 1976, he was subsequently reelected to six more six-year terms, serving from 1976 through 2018. He had opposition every time but dispensed of his opponents easily each time.
Hardy's last reelection in 2012 was the one that caught the eye of most political observers throughout the state. President Barack Obama was heading the Democratic ticket. It was a tsunami wipeout of almost every white Democrat in the Heart of Dixie. This red tidal wave also swept through Tuscaloosa. Hardy McCollum stood out like a sore thumb. Hardy McCollum, who had refused to change parties, withstood the tidal wave and won reelection as a Democratic Probate Judge with 67 percent of the vote against a Republican Sheriff.
There is an old saying in Alabama politics that home folks know you best. Hardy attributed his longevity and success to always doing the right thing regardless of whether it is politically popular. People will respect you if you are doing the right thing.
Hardy McCollum has done the right thing for his home county for 42-years. It's time for him to go to the house and, hopefully, he will enjoy his retirement years. You can rest assured they will be spent in his beloved Tuscaloosa County. He will be replaced as Probate Judge by a Republican. It marks the passing of an era in Alabama politics.
See you next week.

Steve Flowers is Alabama's leading political columnist. His weekly column appears in over 60 Alabama newspapers. He served 16 years in the state legislature. Steve may be reached at www.steveflowers.us.
Opinion | Tommy, can you hear me?
That Morning Consult poll of Alabama voters that showed Republican Tommy Tuberville with a 17-point lead over incumbent Democratic Sen. Doug Jones for the U.S. Senate was such a stunner, a Jones campaign aide rushed out an email fundraiser trying to quell any panic.
Until now, most polls have shown Jones to be competitive against an unnamed Republican and, specifically, Tuberville, the former Auburn football coach who defeated Jeff Sessions to win the Republican nomination.
"I would never respond to an outside poll, but a new poll is out there showing Doug Jones losing by … wait for it … 17 points," writes Joe Trippi, senior adviser for the Doug Jones for Senate campaign.
"Here is my comment," Trippi writes. "No way."
Unfortunately, in Alabama, there is a way.
Republicans in the state tend to vote straight ticket in overwhelming numbers. Alabama is one of a handful of states that even allows straight-ticket voting, but the reality is, it does. So voters who want to cast their ballot for, say, Donald Trump in November, but who also like Jones, will have to split their ticket.
The Morning Consult poll showed that a large number of independent voters are undecided, and that could swing the election toward Jones. But straight-party voting can be a hope killer.
Not yet, though. It's still early. The election is still nearly three months away. We've not seen Tuberville do much of anything but bow before Trump, who endorsed him over his former attorney general. But that's Trump loyalty for you.
Indeed, the country is going so poorly right now, one wonders other than the hard-core racists, who still supports Trump.
I know, I know: Alabama is different (plus, we still have more than our share of hard-core racists). But c'mon, folks, more than 157,300 Americans are dead from the COVID-19 pandemic, completely mismanaged by the Trump administration. There have been more than 4.7 million cases. In Alabama, there have been more than 90,000 cases and more than 1,600 deaths.
Meanwhile, the U.S. and Alabama economies are in shambles and getting worse, not better. Trump has sided with Confederate statues and flags over eliminating the systemic racism found in police departments and other government agencies. Plus, most recently, Trump sent his secret army of unidentified goons to sweep protesters off the streets in American cities.
Trump is nobody's friend but his own.
Then there's Tuberville. A decent if mediocre football coach, Tuberville certainly is no Nick Saban. Tuberville isn't even a Gus Malzahn.
Sessions tried to argue that Tuberville wasn't a resident of Alabama, either, but that's not fair. Where Sessions is concerned, unfair is a character trait.
While Tuberville does maintain properties in Florida, he and his wife have owned a home in Auburn for at least three years. Too, they both are registered voters in Alabama, though Sessions said Tuberville cast his ballot in Florida during the 2018 midterms.
What's more important is where Tuberville stands on the issues. And that, we don't know much about. We know Jones is a moderate who works with members of both parties. He clearly represents Alabama's best interests as well as any U.S. senator who has served from Alabama.
Though the loons try to paint Jones as a liberal-socialist-communist bogeyman, he's nowhere close. Certainly, he's different from Sessions, who held that Senate seat for two decades before becoming Trump's attorney general. He's different from Sessions in that he actually gets legislation through the Senate. Sessions mainly interfered with progress while a senator.
The first U.S. senator to support Trump's candidacy, Sessions identified with Trump most likely because they're both die-hard racists. Trump rewarded that loyalty by back-stabbing Sessions out of Washington.
At some point, though, Tuberville must make his positions clear, and not simply that he'll support anything Trump does. That would be a disaster for Alabama, as much as Trump is a disaster for the United States.
The former Auburn University football coach can't just continue being a sycophant for Trump, whose own poll numbers are tanking and who is likely not going to win re-election.
Should Alabama send a Republican to represent the state with a Democratic president, a likely Democratic Senate and a solidly Democratic House? That would be useless.
But Trippi, in his email, did show how Tuberville wins easily: "One bad poll turns all of us off … you write the race off, and Tuberville coasts to victory because no one is paying attention," says Trippi. "Everyone abandons Alabama except Mitch McConnell, who is ALL IN to beat Doug. The proof is in the money he (McConnell) is spending now."
It's true that McConnell is working hard to unseat Jones to protect Republicans' wobbly control of the U.S. Senate, and if they weren't concerned that Jones has a good shot at winning re-election, McConnell would spend that campaign money in another state.
Tuberville must do more than hide behind Trump. We need to hear Tuberville's plan, where he stands on the issues and what he'll bring to Alabama that Jones hasn't already.
Let's hear it, Coach Tommy. But you'll have to scoot back a bit first.