McCutcheon announces committee chairs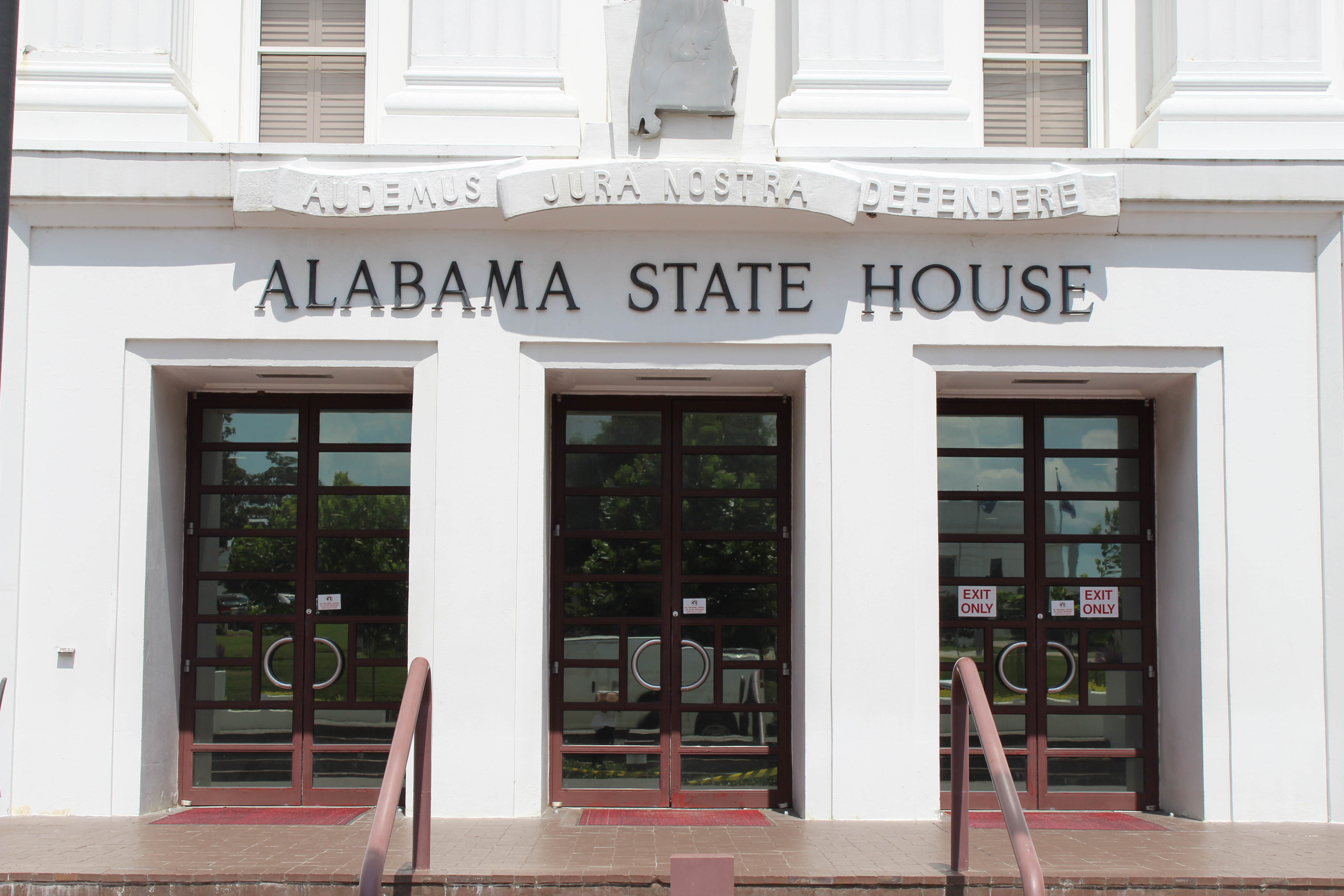 On Monday, Alabama Speaker of the House Mac McCutcheon, R – Monrovia, announced the lawmakers who will serve as chairs and vice-chairs for the Alabama House of Representative's 25 standing committees during the 2018 – 2022 quadrennium.
"Each of these members possesses specific talents, experiences, knowledge, and leadership skills, and we worked hard to match those factors with the committees they fit best," McCutcheon said. "The men and women we name today have my full faith and confidence, and I know they will use their chairman positions to help make our already great state even better."
McCutcheon was recently selected as the Republicans' speaker nominee since the House Republican Caucus has 77 members of the 105 member House that is considered tantamount to election in the 105 member House. The early committee chairmanship announcements will allow offices and committee clerks to be assigned and more intensive preparations for the upcoming regular session to begin.
The full committee rosters will be announced during the 2019 organizational session, which is scheduled to convene on January 8.
The members who will chair those House standing committees are:
Rules: Chairman Mike Jones, R – Andalusia, and Vice Chair Paul Lee, R – Dothan.
The Consent Calendar Subcommittee: Chairwoman Pebblin Warren, D – Tuskegee.
Ways and Means Education: Chairman Bill Poole, R – Tuscaloosa, and Vice Chair Danny Garrett, R – Trussville.
Ways and Means General Fund: Chairman Steve Clouse, R – Ozark, and Vice Chair Kyle South, R – Fayette.
Agriculture and Forestry: Chairman Danny Crawford, R – Athens, and Vice Chair Steve Hurst, R – Munford.
Boards, Agencies, and Commissions: Chairman Howard Sanderford, R – Huntsville, and Vice Chair Mike Holmes, R – Wetumpka.
Children and Senior Advocacy: Chairman K.L. Brown, R – Jacksonville, and Vice Chair Randall Shedd, R – Cullman.
Commerce and Small Business: Chairman Jim Carns, R – Vestavia, and Vice Chair Dimitri Polizos, R – Montgomery.
Constitution, Campaigns, and Elections: Chairman Matt Fridy, R – Montevallo, and Vice Chair Bob Fincher, R – Woodland.
County and Municipal Government: Chairman Reed Ingram, R – Montgomery, and Vice Chair Margie Wilcox, R – Mobile.
Economic Development and Tourism: Chairwoman Becky Nordgren, R – Gadsden, and Vice Chair Ron Johnson, R – Sylacauga.
Education Policy: Chairwoman Terri Collins, R – Decatur, and Vice Chair Danny Garrett, R – Trussville.
Ethics and Campaign Finance: Chairman Mike Ball, R – Madison, and Vice Chair Rich Wingo, R – Tuscaloosa.
Financial Services: Chairman Chris Blackshear, R – Phenix City, and Vice Chair Jimmy Martin, R – Clanton.
Fiscal Responsibility: Chairman Chris Sells, R – Greenville, and Vice Chair Mike Holmes, R – Wetumpka.
Health: Chairwoman April Weaver, R – Brierfield, and Vice Chair Ron Johnson, R – Sylacauga.
Insurance: Chairman Kerry Rich, R – Albertville, and Vice Chair Corley Ellis, R – Columbiana.
Internal Affairs: Chairman Randy Wood, R – Anniston, and Vice Chair Nathaniel Ledbetter, R – Rainsville.
Judiciary: Chairman Jim Hill, R – Odenville, and Vice Chair Tim Wadsworth, R – Arley.
Local Legislation: Chairman Alan Baker, R – Brewton, and Vice Chair Ritchie Whorton, R – Valley.
Military and Veterans Affairs: Chairman Dickie Drake, R – Leeds, and Vice Chair Connie Rowe, R – Jasper.
Public Safety and Homeland Security: Chairman Allen Treadaway, R – Morris, and Vice Chair Allen Farley, R – McCalla.
State Government: Chairman Chris Pringle, R – Mobile, and Vice Chair Chris Sells, R – Greenville.
Technology and Research: Chairman Joe Lovvorn, R – Auburn, and Vice Chair Corey Harbison, R – Good Hope.
Transportation, Utilities, and Infrastructure: Chairman Lynn Greer, R – Rogersville, and Vice Chair Joe Faust, R – Fairhope.
Urban and Rural Development: Chairman Randall Shedd, R – Cullman, and Vice Chair David Standridge, R – Hayden.
The 2019 regular session will begin in March. Voters gave the Republicans their largest supermajority in history. The GOP won control of the House for the first time in 2010.  McCutcheon was released from the hospital over the weekend after receiving treatment for heart issues.
Pro-Growth Conference kicks off with Doug Jones, discussions on COVID impact and a living wage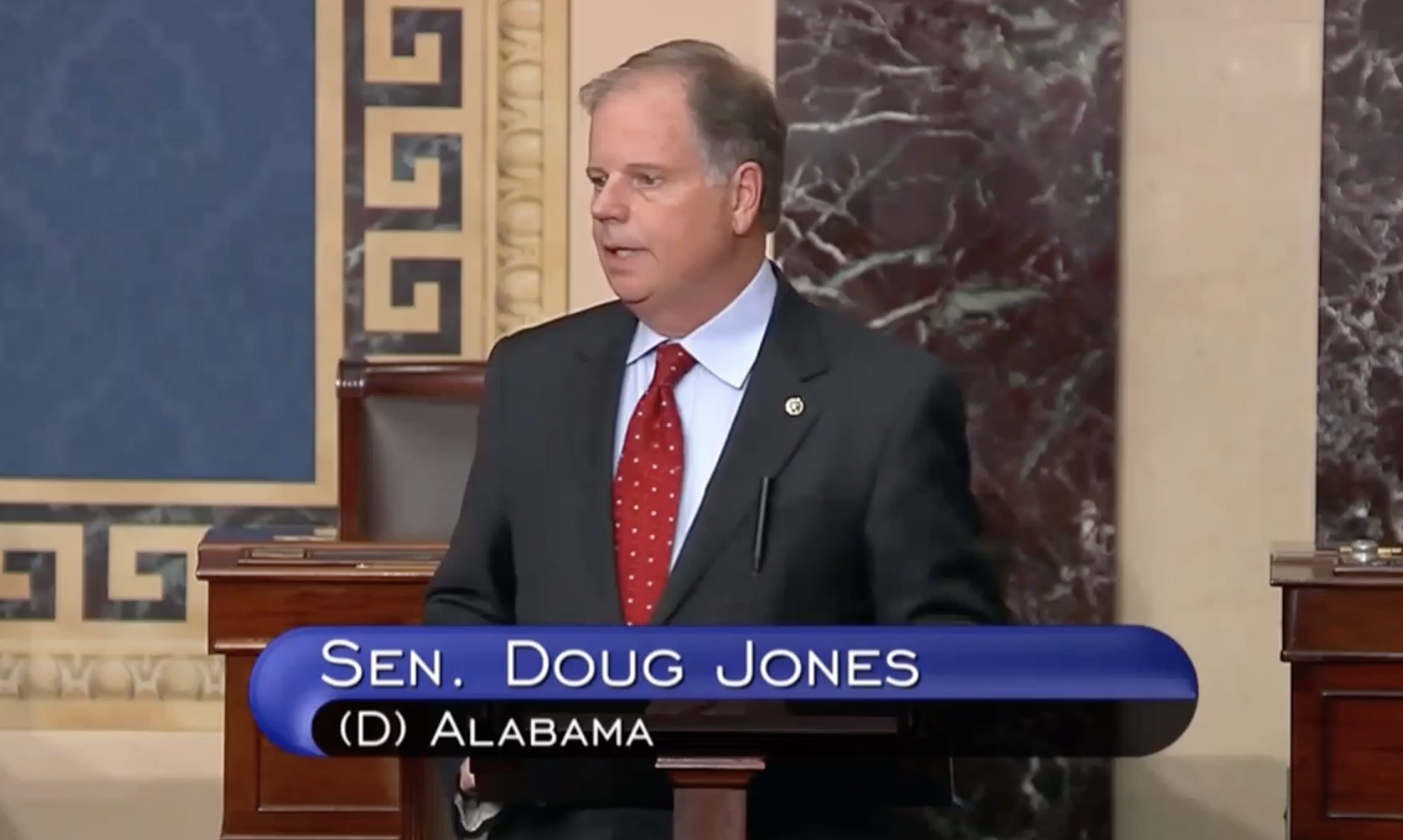 What happens if you just give impoverished citizens $500 per month — no strings attached? Good things, it turns out. The people use that income to buy food, medicine and basic necessities for life. They take a day off work if they're sick and actually get treatment. They quit a second, hourly-wage job that they are overqualified for and instead work towards obtaining a better, higher-paying primary job. 
These are things that the city of Stockton, California, has learned in its year-long living wage program.
The program, while limited in size — only 125 people — has proven to be a larger success than city officials had hoped, and it has opened their eyes to a new, more proactive style of governance, Stockton Mayor Michael Tubbs told Alabama elected officials. 
Tubbs was the featured speaker on Tuesday at the first day of the Pro-Growth Policy Conference, a three-day forum for Alabama elected leaders with guest speakers from around the country offering tips and best practices. 
The first day of the conference began with an opening talk from Sen. Doug Jones, who pressed the need for Medicaid expansion and how expansion has aided other red states. Jones also highlighted the need for broadband expansion and talked about a bill he has in the Senate that would create a broadband main office and dish out about $20 million in money for affordable access.
"Now (with COVID), we know how needed it really is," Jones said. "We see the homework gap that we have. We know there's a need for more telemedicine. My bill would consolidate in one office all of the monies for broadband … and provide affordable access."
Jones said the current COVID pandemic has highlighted just how badly we need better access to broadband in Alabama, and a major area of concern right now is healthcare. 
Highlighting that point, Brandon Garrett, the chief operating officer of the National Minority Quality Forum, and Dr. LaTasha Lee, the vice-president of social and clinical research, demonstrated the many ways in which inequality in health care and health care options is harming impoverished communities. 
A number of factors play into that inequality, but a lack of access to updated means of communication and tools is one of the biggest. 
"(Dr. Martin Luther King Jr.) said that, 'Of all the forms of inequality, injustice in health care is the most shocking and inhumane because it results in physical death,'" Lee said. "That's what we're seeing currently with COVID-19 and sickle cell disease. These two diseases are affecting the minority community and causing death, and they make a great argument that such health care disparities really are a social justice issue."
Correcting such issues was one of the goals of Stockton's living wage experiment. Now, Tubbs said, a working person can afford to stay home or get tested if they're feeling symptomatic, whereas before that person — scared of missing a paycheck or losing the job altogether — might come to work with the virus and infect an entire workplace. 
That alone, Tubbs said, has restored dignity to a number of residents. 
"This is not easy, especially with budgets the way they are," Tubbs said. "But I don't know how we continue to live with the status quo as it is.
"I think part of being a leader, as we are, is having the courage to do something about what we're seeing. We have to be able to do that."
The Pro-Growth Policy Conference will run both Wednesday and Thursday, 10 a.m. until 2 p.m. Wednesday's round of conferences will focus on state grants, economic development around the state and what the 2021 legislative session might look like. 
On Thursday, the event will wrap up with talks by the Equal Justice Initiative's Bryan Stevenson and Alabama Congresswoman Terri Sewell.