McCutcheon announces committee chairs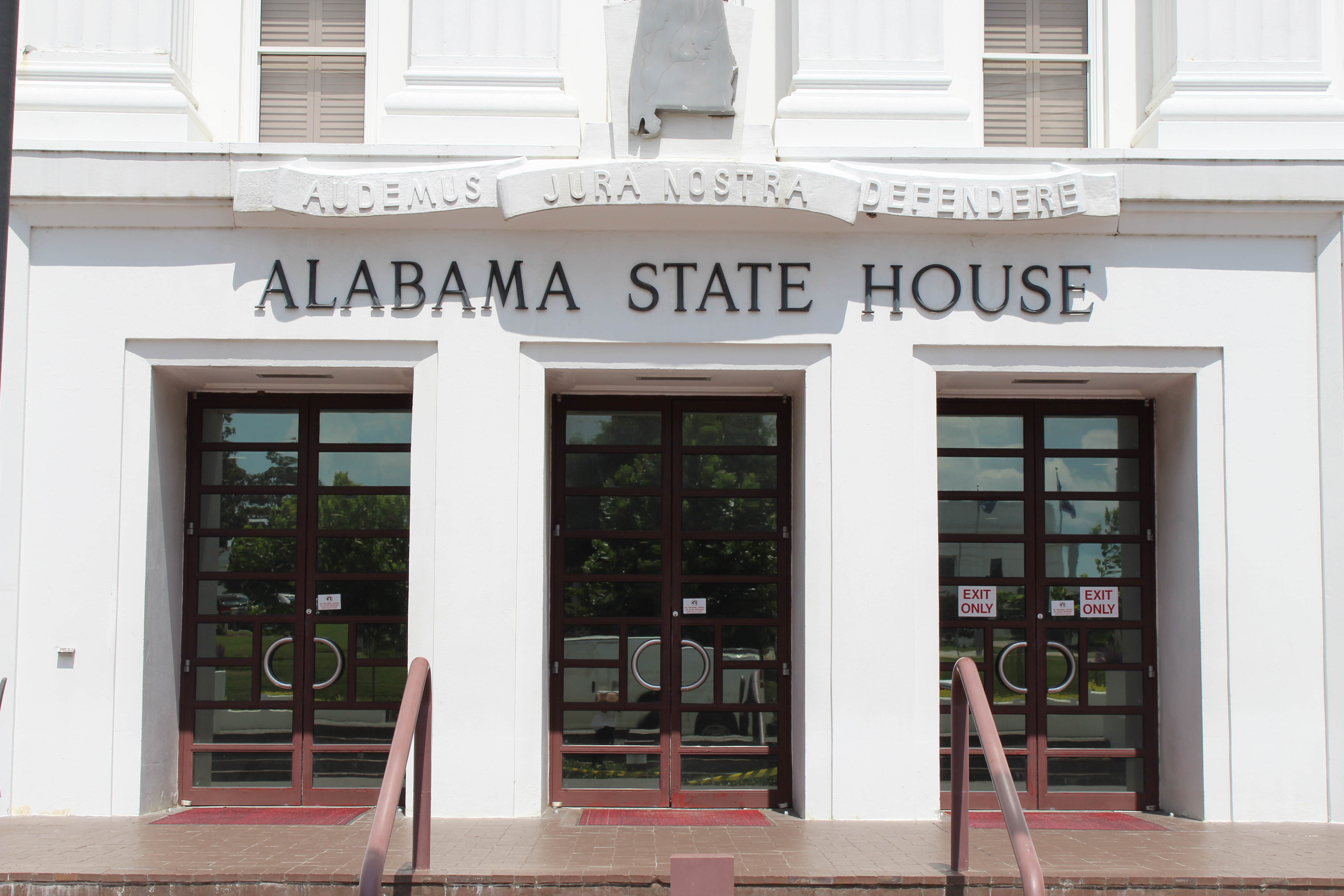 On Monday, Alabama Speaker of the House Mac McCutcheon, R – Monrovia, announced the lawmakers who will serve as chairs and vice-chairs for the Alabama House of Representative's 25 standing committees during the 2018 – 2022 quadrennium.
"Each of these members possesses specific talents, experiences, knowledge, and leadership skills, and we worked hard to match those factors with the committees they fit best," McCutcheon said. "The men and women we name today have my full faith and confidence, and I know they will use their chairman positions to help make our already great state even better."
McCutcheon was recently selected as the Republicans' speaker nominee since the House Republican Caucus has 77 members of the 105 member House that is considered tantamount to election in the 105 member House. The early committee chairmanship announcements will allow offices and committee clerks to be assigned and more intensive preparations for the upcoming regular session to begin.
The full committee rosters will be announced during the 2019 organizational session, which is scheduled to convene on January 8.
The members who will chair those House standing committees are:
Rules: Chairman Mike Jones, R – Andalusia, and Vice Chair Paul Lee, R – Dothan.
The Consent Calendar Subcommittee: Chairwoman Pebblin Warren, D – Tuskegee.
Ways and Means Education: Chairman Bill Poole, R – Tuscaloosa, and Vice Chair Danny Garrett, R – Trussville.
Ways and Means General Fund: Chairman Steve Clouse, R – Ozark, and Vice Chair Kyle South, R – Fayette.
Agriculture and Forestry: Chairman Danny Crawford, R – Athens, and Vice Chair Steve Hurst, R – Munford.
Boards, Agencies, and Commissions: Chairman Howard Sanderford, R – Huntsville, and Vice Chair Mike Holmes, R – Wetumpka.
Children and Senior Advocacy: Chairman K.L. Brown, R – Jacksonville, and Vice Chair Randall Shedd, R – Cullman.
Commerce and Small Business: Chairman Jim Carns, R – Vestavia, and Vice Chair Dimitri Polizos, R – Montgomery.
Constitution, Campaigns, and Elections: Chairman Matt Fridy, R – Montevallo, and Vice Chair Bob Fincher, R – Woodland.
County and Municipal Government: Chairman Reed Ingram, R – Montgomery, and Vice Chair Margie Wilcox, R – Mobile.
Economic Development and Tourism: Chairwoman Becky Nordgren, R – Gadsden, and Vice Chair Ron Johnson, R – Sylacauga.
Education Policy: Chairwoman Terri Collins, R – Decatur, and Vice Chair Danny Garrett, R – Trussville.
Ethics and Campaign Finance: Chairman Mike Ball, R – Madison, and Vice Chair Rich Wingo, R – Tuscaloosa.
Financial Services: Chairman Chris Blackshear, R – Phenix City, and Vice Chair Jimmy Martin, R – Clanton.
Fiscal Responsibility: Chairman Chris Sells, R – Greenville, and Vice Chair Mike Holmes, R – Wetumpka.
Health: Chairwoman April Weaver, R – Brierfield, and Vice Chair Ron Johnson, R – Sylacauga.
Insurance: Chairman Kerry Rich, R – Albertville, and Vice Chair Corley Ellis, R – Columbiana.
Internal Affairs: Chairman Randy Wood, R – Anniston, and Vice Chair Nathaniel Ledbetter, R – Rainsville.
Judiciary: Chairman Jim Hill, R – Odenville, and Vice Chair Tim Wadsworth, R – Arley.
Local Legislation: Chairman Alan Baker, R – Brewton, and Vice Chair Ritchie Whorton, R – Valley.
Military and Veterans Affairs: Chairman Dickie Drake, R – Leeds, and Vice Chair Connie Rowe, R – Jasper.
Public Safety and Homeland Security: Chairman Allen Treadaway, R – Morris, and Vice Chair Allen Farley, R – McCalla.
State Government: Chairman Chris Pringle, R – Mobile, and Vice Chair Chris Sells, R – Greenville.
Technology and Research: Chairman Joe Lovvorn, R – Auburn, and Vice Chair Corey Harbison, R – Good Hope.
Transportation, Utilities, and Infrastructure: Chairman Lynn Greer, R – Rogersville, and Vice Chair Joe Faust, R – Fairhope.
Urban and Rural Development: Chairman Randall Shedd, R – Cullman, and Vice Chair David Standridge, R – Hayden.
The 2019 regular session will begin in March. Voters gave the Republicans their largest supermajority in history. The GOP won control of the House for the first time in 2010.  McCutcheon was released from the hospital over the weekend after receiving treatment for heart issues.
Alabama lawmaker pre-files legislation to allow removal of Confederate monuments
If passed, the measure would permit counties and cities to relocate historic monuments currently located on public property.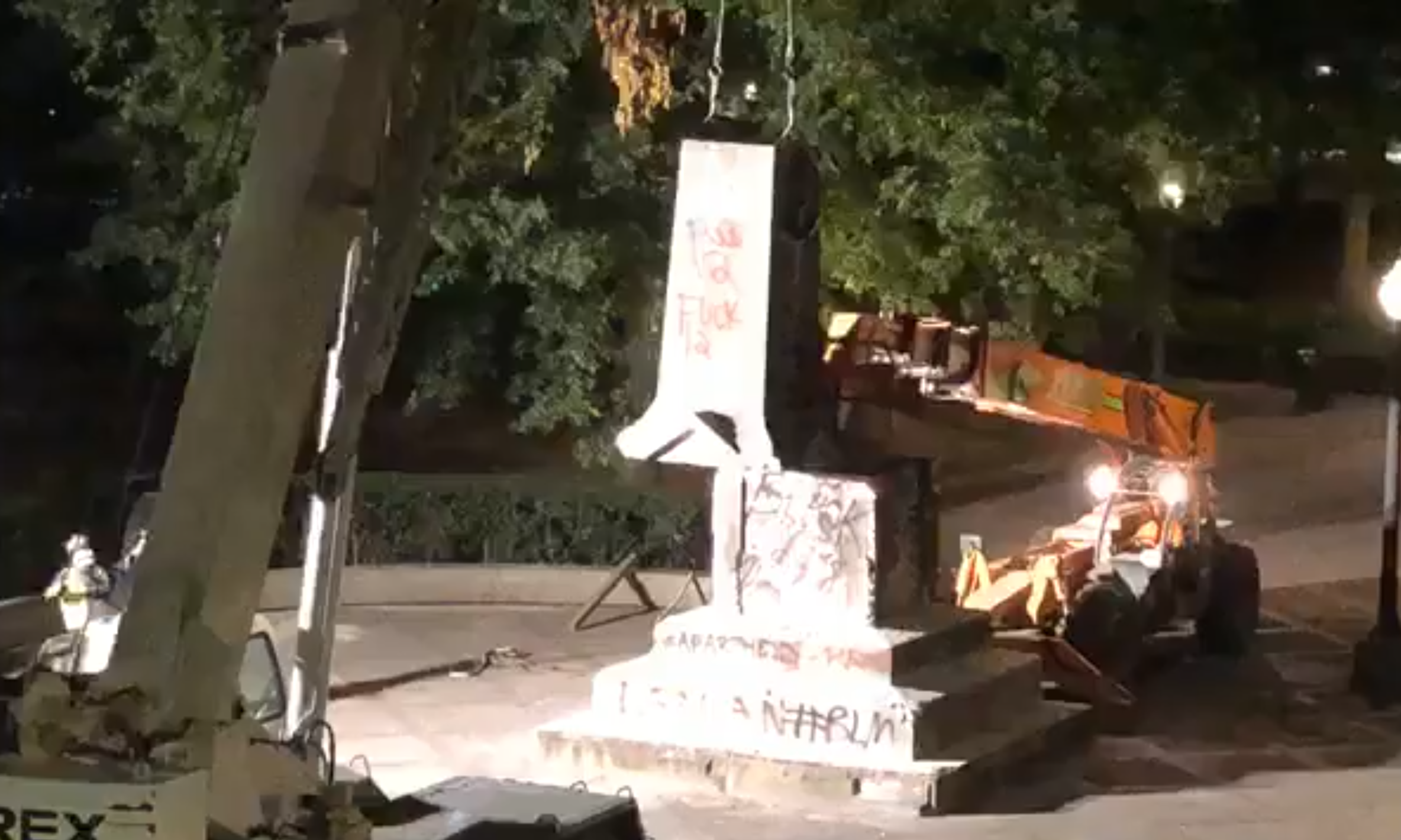 Alabama State Rep. Juandalynn Givan, D-Birmingham, introduced legislation this week in advance of the 2021 legislative session that, if passed, would permit counties and cities to relocate historic monuments currently located on public property. Givan's bill, HB8, would also provide for the relocation of historic memorials to sites appropriate for public display.
"Across the state of Alabama, citizens are calling for the removal of prominently placed statues and monuments that are insensitive or offensive to the communities that surround them," Givan said. "City and county governments must be able to address the demands of their citizens. This legislation provides a tool for local governments to safely remove these artifacts so that they can be moved to a site more appropriate for preserving or displaying the historical monument."
Removing the monuments and historical markers is currently illegal under Alabama's Memorial Preservation Act, which the state Legislature passed in 2017. Givan has been an outspoken opponent of that Republican-sponsored legislation. In 2018, Givan introduced a measure to repeal the bill that barred the removal of monuments.
"I believe HB8 can achieve bipartisan support," Givan said. "My bill seeks to balance the wishes of the people. It respects the will of communities that want the monuments removed. It also respects those who wish to preserve history. With this legislation, Confederate monuments could be relocated to a public site, like Confederate Memorial Park, whose purpose and mission is to interpret and tell these stories. When the Legislature convenes, I hope to have the support of both the House of Representatives and the Senate."
If enacted, HB8 would permit county and municipal governments to remove memorial monuments, including permanent statues, portraits and markers, located on public property in their jurisdictions. It would require a transfer of ownership of the removed monuments to the Alabama Department of Archives and History or the Alabama Historical Commission. Finally, the bill would instruct Archives and History or the Historical Commission to maintain and display monuments removed by local authorities in a location accessible for public display.
The Southern Poverty Law Center, which keeps track of Confederate monuments and memorials across the country, released an update to its Whose Heritage report, which tracks symbols of the Confederacy on public land across the United States. They report at least 30 Confederate symbols have been removed or relocated since George Floyd's death on May 25, 2020.
These include 24 monuments removed, 5 monuments relocated and the Mississippi state flag replaced. Since the Charleston church shooting in 2015, 115 total symbols have been removed from public spaces. These include 87 monuments that have been removed or relocated from public spaces. At least 78 monuments were removed and nine were relocated.
SPLC says there are still nearly 1,800 Confederate symbols on public land, and 739 of those symbols are monuments. The SPLC has prepared an "action guide" to help community activists target Confederate historical markers and memorials for removal.
President Donald Trump has denounced what he calls "cancel culture" that seeks to remove historical monuments and statutes.
"There is a growing danger that threatens every blessing our ancestors fought so hard for, struggled, they bled to secure," Trump said. "Our nation is witnessing a merciless campaign to wipe out our history, defame our heroes, erase our values, and indoctrinate our children."