Governor awards $1.5 million to improve recreational facilities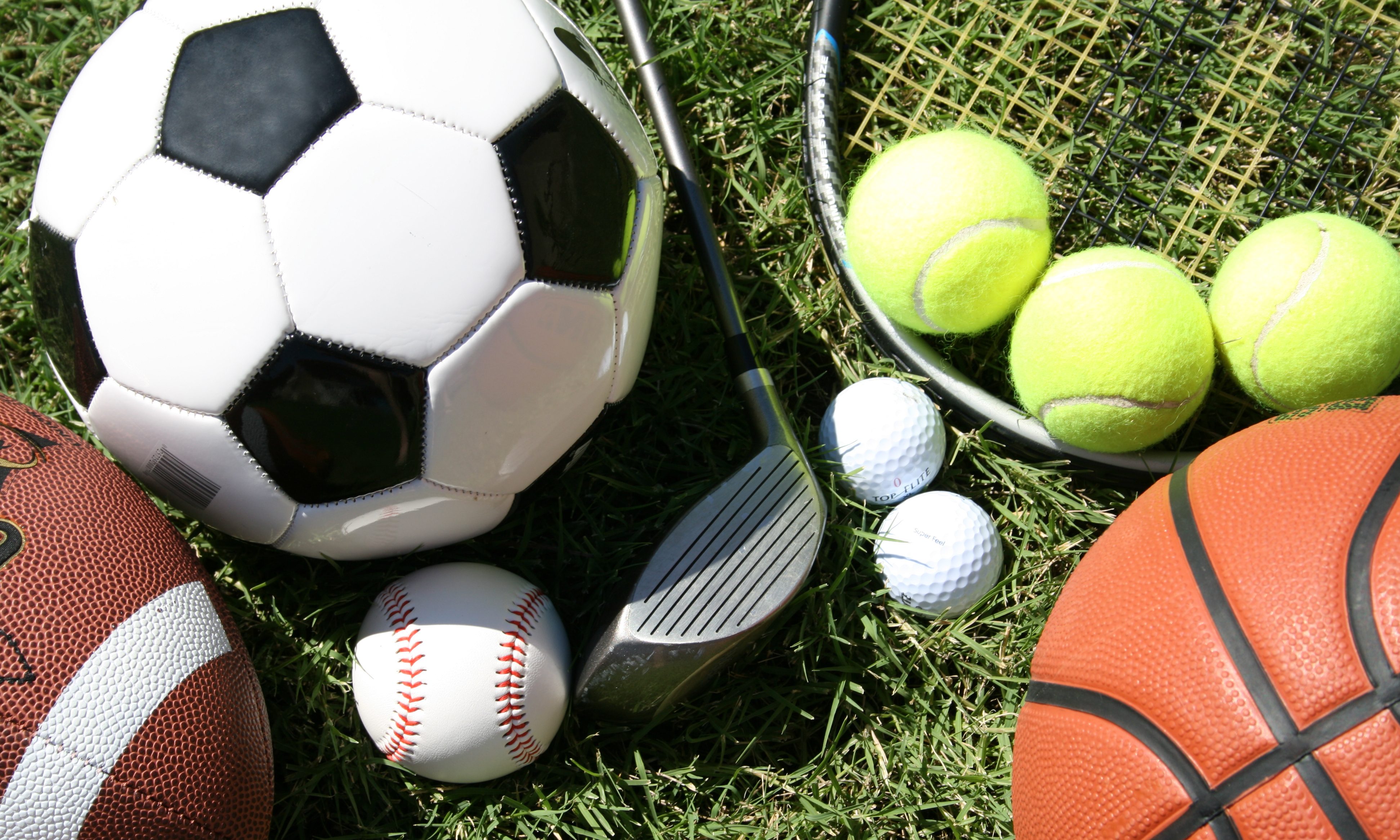 Gov. Kay Ivey has awarded grants of $1.5 million to improve recreational facilities in 10 Alabama communities.
The awards were made through the federal Land and Water Conservation Fund and range from building soccer fields to upgrading campsites.
"Improving Alabama's parks, trails and ball fields makes our communities better places to live and promotes healthier and happier people," Governor Ivey said. "I commend those local officials who recognize the importance of recreation to their residents and realize that our parks and playgrounds convey a lot about the character of their communities."
The LWCF program was created by Congress in 1965 to assist states with the development and preservation of outdoor recreational facilities. The Alabama Department of Economic and Community Affairs (ADECA) manages the program in Alabama.
"Seeing well-maintained and well-used parks, playgrounds and trails says so much about a community and the vitality of its people," ADECA Director Kenneth Boswell said. "ADECA is pleased to be a partner with Governor Ivey, the National Park Service and these local communities in making these projects a reality."
Under the LWCF program, recipients are required to match the amount of the award with cash or in-kind commitments.
The grants and projects (listed geographically from north to south) awarded are:
Red Bay received a $208,538 grant award to construct a splash pad and lighted basketball court at Red Bay Fun Park.
Crossville was awarded $72,299 to construct two soccer fields at Crossville Municipal Park, including bleachers, fencing, portable soccer goals and signage.
The Public Parks and Recreation Board of Cherokee County will receive $99,843 to update campsites at Cherokee Rock Village including installing water lines, underground electrical lines, signage, drainage and other improvements.
Double Springs is receiving $142,887 to reconstruct a paved walking trail and install lighting and security cameras and replace electrical wiring at Mike Gilbreath Park.
Vernon has been awarded $229,425 to build a swimming pool at Vernon City Park that is accessible to people with disabilities.
Coosada will get $42,000 to make improvements at Coosada Town Park including constructing new sidewalks and bathrooms and renovating a pavilion.
Bullock County will get $149,500 to make improvements at Harris Park including reconstructing baseball/softball infield and dugouts, renovating the concession stand and bathrooms, improving fencing and resurfacing a basketball court.
Cowarts is being awarded $73,025 to construct new restrooms adjacent to the Cowarts walking trail.
Elba is receiving $159,850 to construct a new playground, renovate restrooms, concession stand/press box and softball fields, install benches and replace water fountains at Hawkins-Williams Park.
Elberta will receive $372,300 to construct new fields, walking trails, parking area and improve drainage at Elberta Sportsplex.
The LWCF is a program of the National Park Service. Eligible applicants may include municipalities, county governments, state agencies and state authorities created by the Legislature.
The program can fund projects involving playfields, trails, parks, playgrounds, picnic and camping areas, including related amenities and land acquisition which will be dedicated for recreation use.
Interior Department designates new national recreational trail in Alabama
The designation is part of a broader national announcement that establishes 30 new national recreation trails in 25 states, adding more than 1,275 miles to the National Trails System.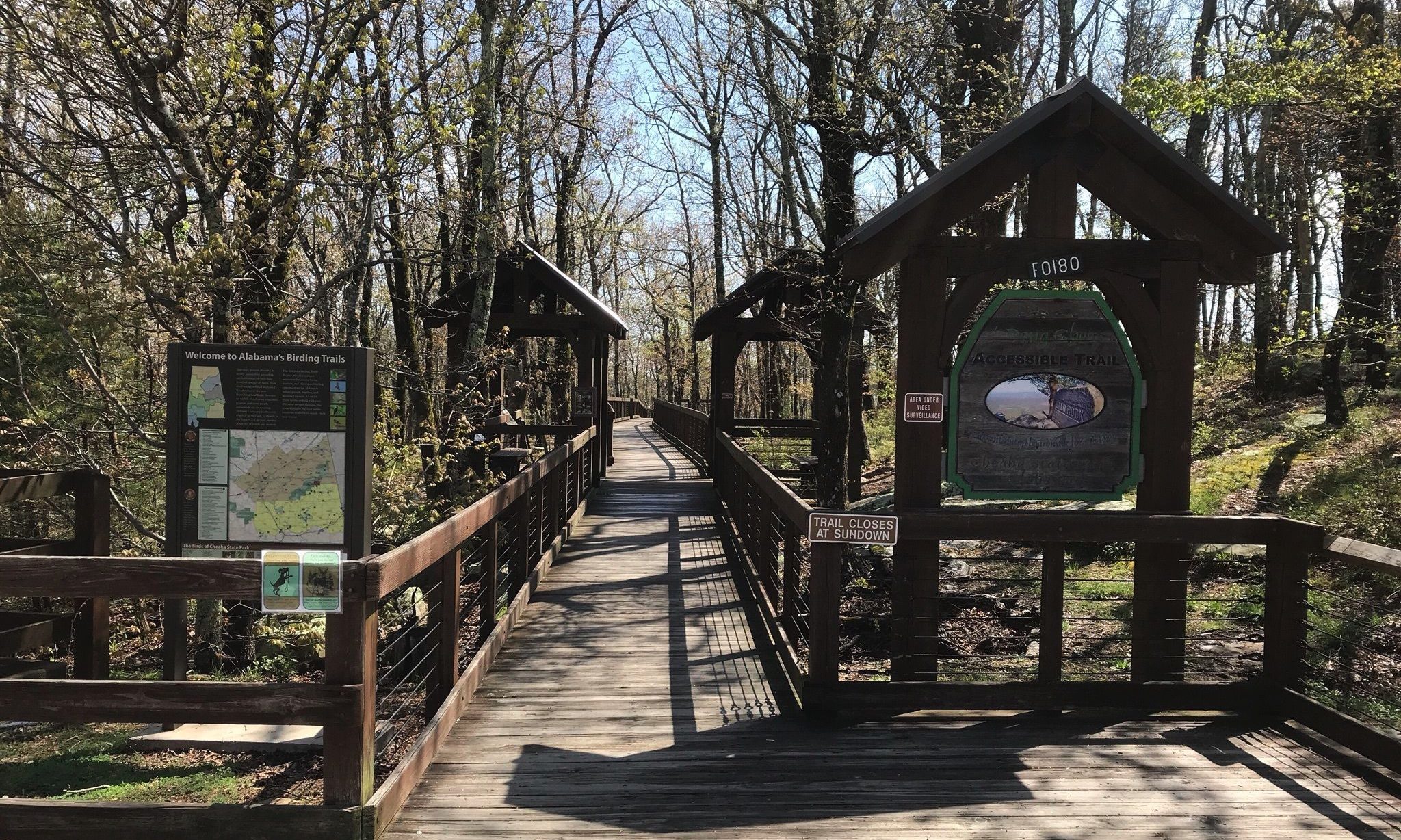 United States Secretary of the Interior David L. Bernhardt this week designated a new national recreation trail in Alabama.
Located in Cheaha State Park, the Doug Ghee Accessible Trail (Bald Rock Boardwalk) is a 0.3-mile boardwalk trail that allows users of all abilities to journey through the enchanted hardwood forested foothills of the Appalachian Mountains.
The designation is part of a broader national announcement that establishes 30 new national recreation trails in 25 states, adding more than 1,275 miles to the National Trails System.
The announcement is in addition to the 370 miles of national recreation trails that were designated in 2018, bringing the Trump administration's total to 49 national recreation trails added, spanning 1,645 miles.
"I encourage Americans to get outside, enjoy our incredible public lands and visit a nearby national recreation trail," Bernhardt said. "Spanning more than 83,000 miles, larger than the interstate highway system, the National Trails System provides easy access to a wide variety of outdoor experiences. The Trump Administration is committed to expanding public access to the outdoors, so more Americans have the opportunity and ability to experience it in all of its splendor."
Bernhardt said that the new designations advance the Trump administration's priority to increase public access to outdoor recreational opportunities in alignment with Secretary's Order 3366.
Interior-managed outdoor recreation activities support more than 452,000 jobs and account for more than $58 billion in economic output across the country.
"American Trails promotes and maintains the database of our country's National Recreation Trails (NRT) and applauds this new slate of Secretarial designations from the Department of the Interior," said NRT executive director Mike Passo. "The NRT program brings vibrancy to the National Trail System by uniquely highlighting trails that are accessible, relatable, and serve a wide diversity of our nation's public. With these designations, the NRT database at AmericanTrails.org exceeds 1,300 trails."
"American Hiking Society welcomes the designation of 30 new National Recreation Trails that will create enhanced recreational opportunities for hikers and all types of trail users," said American Hiking Society executive director Kate Van Waes. "Each trail selected to receive this honor must support a diversity of users, reflect its region, and be among America's best trails, all qualities that benefit the hiking community."
"Americans are enjoying close-to-home recreation and thanks to our amazing National Trails System, they have even more places to explore," said PeopleForBikes President and CEO Jenn Dice. "With a 75 percent increase in bike ridership on trails this year, we commend the Department of the Interior for this expansion and granting our nation more access to the outdoors. Thanks to these initiatives, we're getting closer to meeting the needs of a fast-growing community of people outdoors and on bikes finding joy, freedom and health on our trails nationwide."
The National Trails System, which includes national scenic, national historic, and national recreation trails, offers an abundance of scenic, historic and recreation trails for outdoor enjoyment on America's public lands.
The system promotes preservation, public access, travel within and enjoyment and appreciation of the open-air, outdoor areas, and historic resources of the United States.
The National Recreation Trails Program is jointly administered by the National Park Service and the U.S. Forest Service, in conjunction with a number of federal and nonprofit partners.
The designation of a national recreation trail can be done by either the secretary of the interior or the secretary of agriculture on an existing local or regional trail with the consent of the federal, state, local, nonprofit or private entity that has jurisdiction over the trail.
Families are looking for more outdoor recreational activities such as hiking, fishing, hunting and camping given the dangers associated with group activities like sports, theaters and other activities during the coronavirus pandemic.
Hiking on the National Recreation Trails is a fun, safe activity that the whole family can enjoy while still maintaining CDC recommended social distancing.