Governor Ivey launches Alabama's Bicentennial Year celebration
Friday was the 199th anniversary of Alabama's becoming a state. The occasion was celebrated at a ceremony in the Alabama State Capitol, where Governor Kay Ivey (R) launched the year of Alabama's bicentennial saying it will be a year to celebrate and educate.
"We have an opportunity in front of us, and just as Alabamians have done for the past 199 years, we will make the most of that opportunity," Governor Ivey said. "Alabama is defined by its people. It's that simple. As we near our state's bicentennial, we recognize that our story of success is told by our people. And that is who we are celebrating: the Alabamians who got us here, all the men and women across our state today and the future generations of Alabamians who will help take us to even greater heights."
Ivey was joined by children from Pell City's Eden Elementary and numerous dignitaries from around the state in the historic 1859 Capitol's House chambers for the event.
Alabama Senator Arthur Orr (R-Athens) is the Chairman of the Alabama Bicentennial Committee. There are over 400 public events and exhibits observing Alabama history planned across the states over the next year.
Although there are hundreds of public events, Orr said that the bicentennial celebration will also have a huge, but more subtle impact on Alabama, from its largest cities to its smallest communities.
"It's not just celebrations and festivals," Orr said. "It's almost impossible to estimate how many thousands of Alabamians are learning more about the state's history through touring exhibitions, the journeys they are making using the Alabama PastPort book and app, or through the thousand teachers who will have been instructed on ways to teach Alabama history by the end of the Bicentennial."
In addition to the more than 400 Bicentennial events that will take place before the bicentennial's culmination on December 14, 2019, in Montgomery; two hundred schools across the state have been selected as Alabama Bicentennial Schools and are putting on bicentennial projects.
Economic developer and Alabama historian Nicole Jones told the Alabama Political Reporter, "The Alabama 200 initiative provides an opportunity to recognize the people, past and present, who have shaped our state. Scores of groups in the public and private sector have donated time and resources to plan 400 events over the course of the next year. Coca-Cola certainly made Friday's press conference memorable by unveiling the made in Alabama Bicentennial Coke bottles and presenting them to attendees. Everyone left smiling, appreciated, and proud to be an Alabamian."
The Coca-Cola Christmas polar bear was also present and was very popular with the children who had their pictures made with the iconic character.
The events will include everything from celebrating the 50th anniversary of Alabama's role in landing a man on the moon to revealing a replica that will show modern Alabamians for the first time what the state's first capitol looked like in Old Cahawba.
There will be a release of a U.S. Postal Service Alabama Bicentennial forever stamp, special concerts throughout the state, a Native American Bicentennial event in Moundville, the opening of Huntsville's newly renovated Constitution Village, a tour involving Alabama's most important documents, events honoring Alabama veterans and the culmination of the year-long celebration in Montgomery with the dedication of the Bicentennial Park in front of the Capitol.
Nicole Jones shared, "And what an appropriate and nostalgic time to mention that in 2019, we will celebrate Alabama's 200th birthday as well as 50 years of man on the moon. Alabamians have changed the world. The Bicentennial is the perfect occasion to share our history and our story with others."
State agencies contributing to the bicentennial effort include: the Alabama Community College System, the Alabama Department of Archives & History, the Alabama Department of Agriculture and Industries, the Alabama Department of Commerce, the Alabama Department of Conservation and Natural Resources, Alabama Public Library Service, Alabama Public Television, the Alabama Department of Labor, the Alabama State Council of the Arts, Alabama Humanities Foundation, Alabama Tourism Department, Alabama State Department of Education, the Alabama Historical Commission, and the Alabama Veterans Network.
Labor Secretary Fitzgerald Washington said that we would like to thank all of our corporate sponsors. This would not have been possible without them.
The Bicentennial Commissions corporate partners include: Alabama Power Company Foundation, Regions Bank, Airbus America Inc., Altec/Styslinger Foundation, AT&T, Boeing, Brasfield & Gorrie, Blue Cross Blue Shield, Drummond Company, Hoar Construction, Honda Manufacturing of Alabama, Mercedes Benz U.S. International Inc., Medical Properties Trust, the Poarch Band of Creek Indians, National Archives, Toyota, Protective Life Corporation, Lamar Advertising, Venturi Aerospace, Vulcan Materials, Wells Fargo, Verizon, and Coca Cola Bottling Company United, Inc.
After the children left, Orr said, "All the children have left the room so there is probably no one here who will be with us for our Tricentennial Celebration.
Governor Ivey said, "Our people have been steadfast in bringing about positive change. Our people define who we are in Alabama this is their story."
"I can't imagine what all we will accomplish in our next 200 years," Ivey said. "I am truly honored to be the Governor of Alabama as we celebrate Alabama's bicentennial."
Ivey is the first Republican woman elected Governor in the state. Lurleen Wallace (D) was the first woman elected Governor.
Print this piece
Governor awards $9.5 million in grants to expand internet access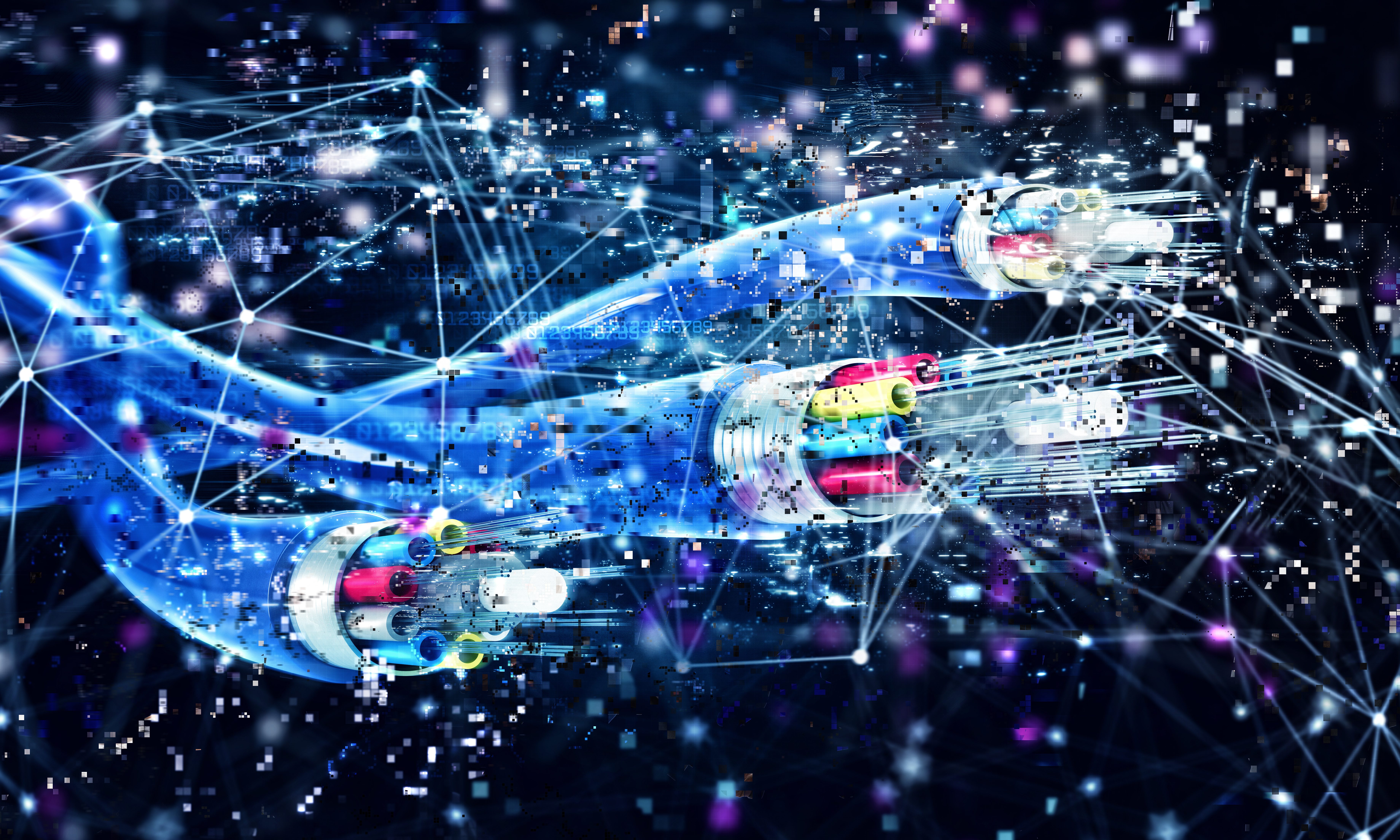 Gov. Kay Ivey has awarded 20 grants totaling more than $9.5 million to provide high-speed internet access to numerous communities throughout Alabama.
The grants, part of the Alabama Broadband Accessibility Fund, were awarded to nine broadband providers to fund multiple projects in their coverage areas.
"Availability of high-speed internet has always been vital, but the events of the past several weeks magnify just how imperative it is that all Alabamians have access to broadband," Gov. Ivey said. "I am pleased to support these projects and look forward to the day when every household, school, healthcare facility, emergency service and business throughout Alabama is afforded broadband availability."
The fund, which is being administered through the Alabama Department of Economic and Community Affairs, was created by the Alabama Legislature in 2018 to provide high-speed internet to rural and underserved areas of the state.
"As our day-to-day way of living has been impacted over the past few weeks, it has underscored the value and necessity of high-speed broadband services. That is something that Governor Ivey, the Legislature and ADECA have been working to address through the Broadband Accessibility Fund," ADECA Director Kenneth Boswell said. "ADECA takes its role in administering this program seriously and is honored to be entrusted with the responsibility."
This latest round of Broadband Accessibility grants came from applications submitted in late December 2019. Additional awards from this round of applications could also be announced.
Grants awarded and coverage areas are:
Central Alabama Electric Cooperative – $224,175 to provide broadband services in north Lowndes County including 301 households and 15 businesses.
Central Alabama Electric Cooperative – $289,100 for service in southwest Autauga and southeast Dallas counties including 343 households and 38 businesses.
Central Alabama Electric Cooperative – $480,200 for service in northwest Autauga, northeast Dallas and south Chilton counties including nearly 500 households and 31 businesses.
Central Alabama Electric Cooperative – $682,325 for service adjacent to the town of Billingsley in Autauga County which includes 656 households and 45 businesses.
Central Alabama Electric Cooperative – $1.06 million for service in Chilton County south of the city of Clanton and north of the town of Billingsley which is in neighboring Autauga County. The project will offer service to 1,093 households and 41 businesses.
Central Alabama Electric Cooperative – $557,987 for service in north-central Autauga County and parts of south-central Chilton County to include service offerings to 743 households and 21 businesses.
Central Alabama Electric Cooperative – $531,650 for service in southeast Chilton County, northeast Autauga County and northwest Elmore County including 509 households and 17 businesses.
Central Alabama Electric Cooperative – $279,300 for service in northwest Chilton County and east Bibb County including 409 households and 12 businesses.
Charter Communications – $336,830 for service in the town of Autaugaville in Autauga County including 641 household and 14 businesses.
Comcast of Alabama – $820,750 to service the Town of Dauphin Island in Mobile County including 2,500 households and 24 businesses.
Hayneville Telephone Co. – $205,705 for service in Lowndes County's Black Belt and Hicks Hill communities including 258 households and four businesses.
Hayneville Telephone Co. – $125,671 for service in an area southeast of the town of Hayneville including 187 households and one business.
Hayneville Telephone Co. – $143,265 for service southwest of the town of Hayneville including 191 households and two businesses.
Hayneville Fiber Transport Inc. (Camellia Communications) – $90,072 for service in the Butler County community of Poorhouse community northeast of the city of Greenville.
JTM Broadband – $404,414 for service in Lauderdale County east of the town of Killen including 1,303 households and 247 businesses.
Mon-Cre Telephone Cooperative – $529,707 for service in north Crenshaw County and south Montgomery County including 350 households.
National Telephone of Alabama – $357,171 for service in the Red Rock community in Colbert County including 205 households and six businesses.
Roanoke Telephone Co. – $308,882 – for service in an area of south Randolph County between the municipalities of Roanoke and Wadley including 269 households and four businesses.
Troy Cablevision – $1.38 million for service in parts of Coffee, Covington, Geneva and Houston counties including 1,190 households and 80 businesses.
Troy Cablevision – $750,625 for service in parts of Coffee, Crenshaw and Pike counties including 603 households and 38 businesses.
ADECA administers a wide range of programs that support law enforcement, victim programs, economic development, water resource management, energy conservation and recreation.
Print this piece