Petition calls for state investigation into Alabama 9-year-old's suicide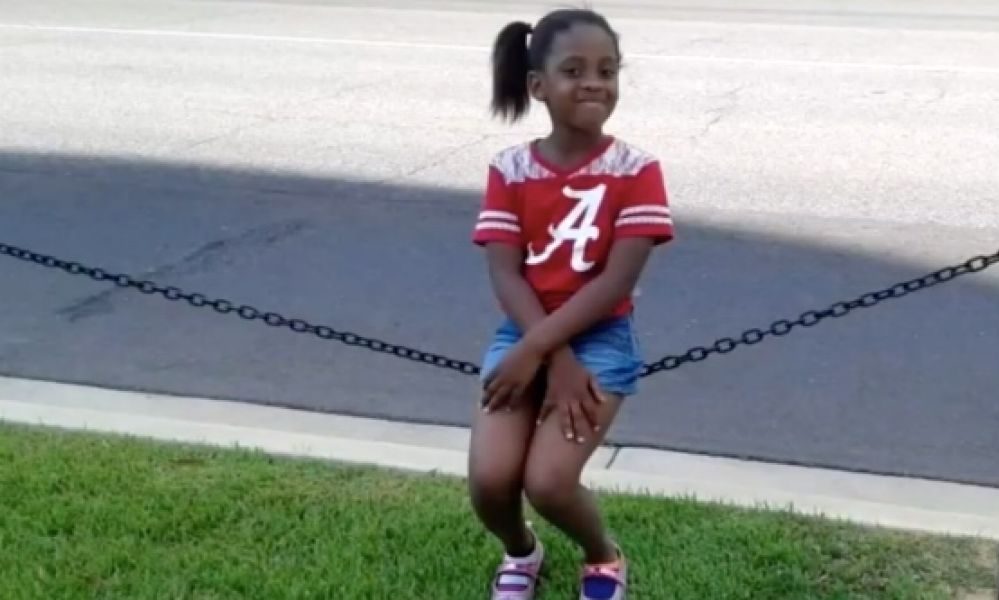 Thousands of people have signed onto an online petition calling for Attorney General Steve Marshall's office to investigate the death of an Alabama 9-year-old who killed herself earlier this month after what her parents described as racially motivated bullying.
The Care2 petition, which has been signed by more than 24,000, calls for Marshall's office to investigate whether racist bullying at US Jones Elementary School in Demopolis led the child, McKenzie Adams of Linden, to kill herself and whether the school was aware other students were bullying the black fourth-grader and did nothing to stop.
Demopolis City School has said there were no reports of bullying at the school in connection with Adams, The Tuscaloosa News reported last week. Adams' family says her death followed months of bullying on the part of her classmates at US Jones, where Adams attended since 2015.
The bullying, the family has said, led an otherwise happy child to take her own life. Police in Demopolis and Linden are investigating the family's allegations, but the school has maintained they knew nothing of any bullying.
"The Adams family had no reason to lie about McKenzie reporting the bullying, but regardless of whether there was an official report, it's hard to believe that teachers and school officials didn't notice such extreme bullying," the Care2 petition reads. "Especially when several instances of harassment happened during class, not during lunch or recess."
The Adams family has said McKenzie told teachers as well as the assistant principal about her bullying, but the school says an internal investigation turned up no evidence of bullying.
"McKenzie Adams should be getting ready to spend winter break with her family. She should be looking forward to some time off of school and perhaps finalizing her letter to Santa," the Care2 petition. "Instead, her family is getting ready to bury her."
Adams' mother, Jasmine, told CBS 42 the abuse appeared to have been racially motivated. She said it was directed against Adams because a white family drove her to school and she had developed a friendship with a white boy.
Linden Police Chief Robert Alston told The Washington Post they continue to investigate the matter. "There's resistance from parents who don't want to get their kids caught up in this," he told The Post.
Eddwina Harris, Adams' aunt and an Atlanta area TV host, plans to start an organization, the McKenzie Foundation, which she hopes will raise more than $9,000 on gofundme.com to honor Adams, raise awareness of school bullying and prevent future suicides.
Resources for parents with students who are being bullied are available online at www.stopbullying.gov.
Those with suicidal thoughts or with friends or family members who are having suicidal thoughts are encouraged to call the National Suicide Prevention Hotline at 1-800-273-8255.
Print this piece
Five patients with COVID-19 have died at EAMC hospital in Opelika
UPDATE: East Alabama Medical Center said Sunday that its death toll has increased to six.
Death toll at East Alabama Medical Center increases to 6
The number of patients who have died from COVID-19 at East Alabama Medical Center in Opelika since Friday has increased to six, the hospital said in a statement Sunday.
---
Five patients who were being treated for COVID-19 at East Alabama Medical Center in Opelika, Alabama, have died since Friday, the hospital said in a statement Saturday.
"Our hospital family expresses its collective condolences to the families of these five patients," said Laura Grill, EAMC President and CEO.  "As everyone knows, this virus has taken a toll on our nation and world, and our community is not exempt from that. Our hearts and prayers are with these families at this very difficult time."
Three of the patients were from Chambers County and two were from Lee County. The Alabama Department of Public Health is still investigating the deaths and has not updated their website to reflect them.
Hospital officials and ADPH are working through the process for official state determination before adding them to the COVID-19 death count.
"The ICU staff, respiratory therapists and physicians who worked most closely with these patients are especially struggling and we ask that the community lift them up today just as they have been lifting up our whole organization the past two weeks," Grill said.
EAMC is currently treating 19 patients hospitalized with a confirmed COVID-19 diagnosis. Five patients who were previously hospitalized with COVID-19 have been discharged. There are 22 patients who are currently hospitalized at EAMC with suspected COVID-19.
The number of hospitalized patients has more than doubled from seven on Tuesday. It anticipates more.
The county had at least 56 confirmed cases of COVID-19 by Saturday afternoon, more per capita than Jefferson County, Shelby County and Madison County. That number has also continued to grow. To the north, Chambers County, which falls under EAMC's service area, has the most cases per capita in the state, meaning there are more confirmed cases per person than any other county. That county's total stands at 17.
Many of the patients who have tested positive, according to EAMC, had a common "last public setting" in church services.
"While there are no absolute patterns among the confirmed cases in Lee County, one nugget of information does stand out a little—the last public setting for a sizable number of them was at church," East Alabama Medical Center said in a statement Friday night.  "Not at one church, or churches in one town, but at church in general."
The hospital has urged churches to move online and cancel in-person services. Some churches have continued to meet, as recently as last Sunday, despite "social distancing" directives from the Alabama Department of Public Health that prohibited non-work gatherings of 25 or more people.
EAMC is urging the public to act as if they are under a "shelter-in-place" at home order, as the state has so far refused to issue such a directive.
"EAMC is asking everyone to shelter in place at home," the hospital said in a statement Friday night. "Sheltering in place means you stay at home with immediate family members only and should not leave your home except for essential activities such as food, medical care, or work. You should not host gatherings of people outside of your immediate family. You should also maintain a 6-foot distance from other people as much as possible, wash your hands frequently for at least 20 seconds each time, and frequently disinfect high-touch surfaces."
It's also asking businesses that have access to personal protective equipment like gowns, masks, latex gloves and hand sanitizer to bring those items to a collection site outside of EAMC's main lobby. The site is open from 9 a.m. to 4 p.m. on weekdays.
This story is developing and will be updated.
Print this piece