Ivey chosen as chairwoman of the Outer Continental Shelf Governors Coalition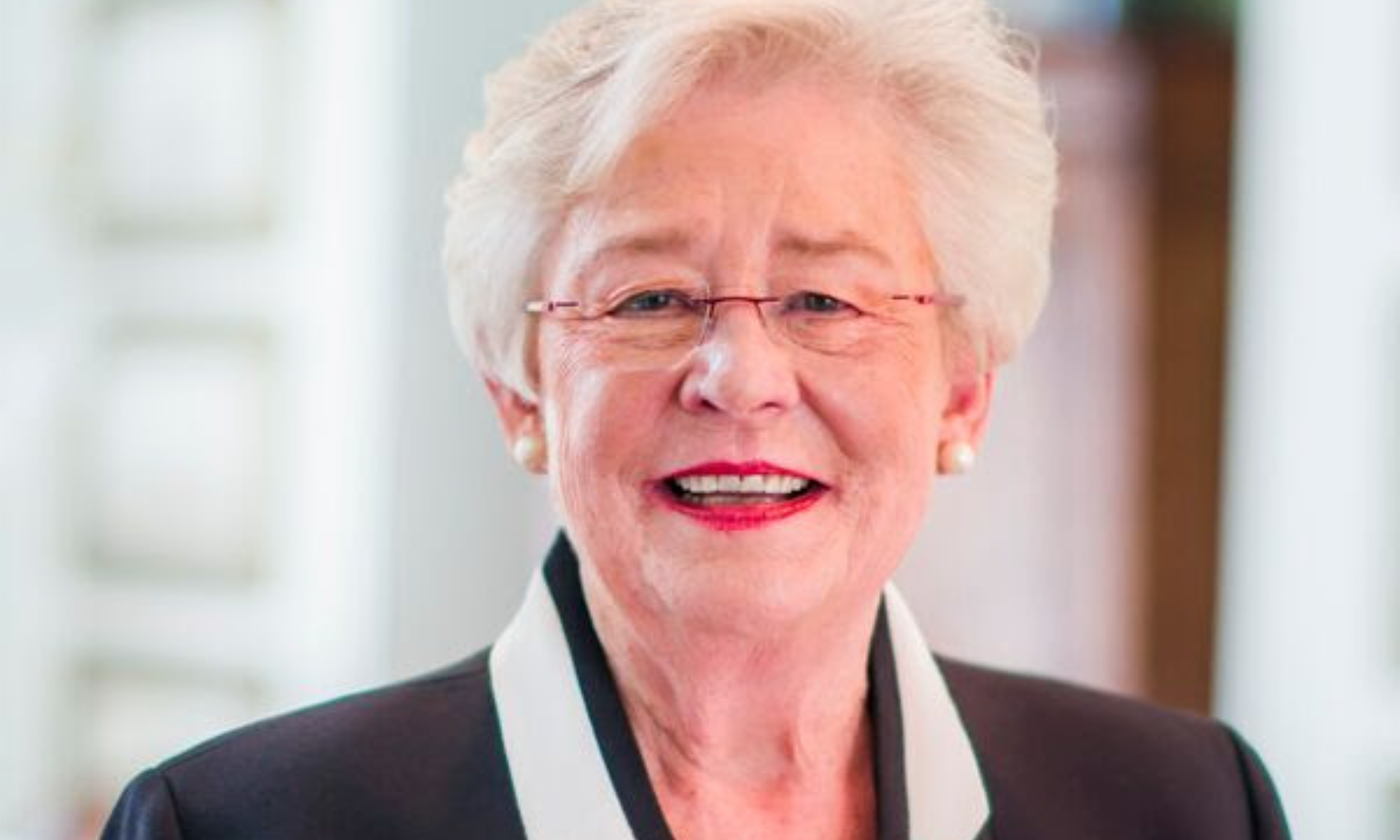 Alabama Gov. Kay Ivey has been selected as chairwoman of the Outer Continental Shelf Governors Coalition. Ivey was chosen by fellow coalition governors on Wednesday to serve a two-year term as chair of the group.
The Coalition, formed in 2011 as a bipartisan effort to advance safe offshore energy development through responsible resource management, as part of a comprehensive national energy policy. The Coalition has been a leader on state and federal discussions and coordination for offshore energy issues and environmental protection.
"I'm thrilled to become the next chairwoman of the OCS Governors Coalition," Governor Ivey said. "Alabama and the nation benefit when we are all working together to ensure we can meet our energy needs now and well into the future. I look forward to working with my fellow governors at a time when U.S. energy production is transforming our economy here at home and changing political calculations around the world."
This group brings together a cross-section of coastal governors to share information and speak collectively to federal officials about the best ways to manage our abundant offshore resources: wind and wave as well as oil and natural gas.
Energy development in the Gulf of Mexico is a major economic driver for the state of Alabama. With the new federal leasing program expected in early 2019, members of the Coalition will work together to advance offshore leasing for wind and oil and natural gas for the Eastern, Central and Western Gulf.
The OCS Governor Coalition is currently comprised of the governors of Alabama, Alaska, Louisiana, Maine, Mississippi and Texas.
America has experienced an energy renaissance that has reshape nth world in which we live. In the 1970s America was rocked by an oil embargo by Arab countries due to our support for Israel and then again by the fall of our ally in the region, the Shah of Iran. The U.S. has literally fought wars to keep the oil flowing from that region of the world. Today the United States is the world's largest oil producer and the USA exports more oil and natural gas than it imports. According to the U.S. Chamber of Commerce, the revolution initially took place outside the public eye, led by relatively unknown companies making huge technological leaps thousands of feet underground. The energy revolution began quietly, mostly on private and state lands, but momentum built up quickly. It occurred as a result of the work of entrepreneurs and the application of technology and cutting edge innovation. This was unanticipated by the government and arguably took place in spite of, not because of, U.S. energy policy.
The impacts of the energy revolution are everywhere, turning energy markets on their heads, underpinning a historic resurgence in manufacturing, shifting the center of gravity of energy geopolitics, and improving our international competitiveness and balance of trade. It's a far cry from the situation that existed as recently as 2008, when energy scarcity was the prevailing theme and peak energy theories dominated conventional political discourse. Those days are over.
America's booming energy sector has contributed to fuel prices plummeting to levels most thought impossible ten years ago. Manufacturing in the U.S. is booming largely because as manufacturing becomes more automated energy becomes a more important cost than labor, thus the U.S. with our suddenly abundant energy availability is a much more desirable location to do business than a developing world location with unlimited labor availability; but without the virtually unlimited access to affordable energy that the American economy now possesses.
The Trump Administration has opened up millions of more offshore acres to oil and gas exploration so hopefully the U.S. economy can continue to lead the world in energy productions for decades to come/
According to recent polling, Ivey is the third most popular governor in the country and was easily elected to her own term as governor last month.
Jefferson County GOP pens letter to governor complaining of Democrat appointed as probate judge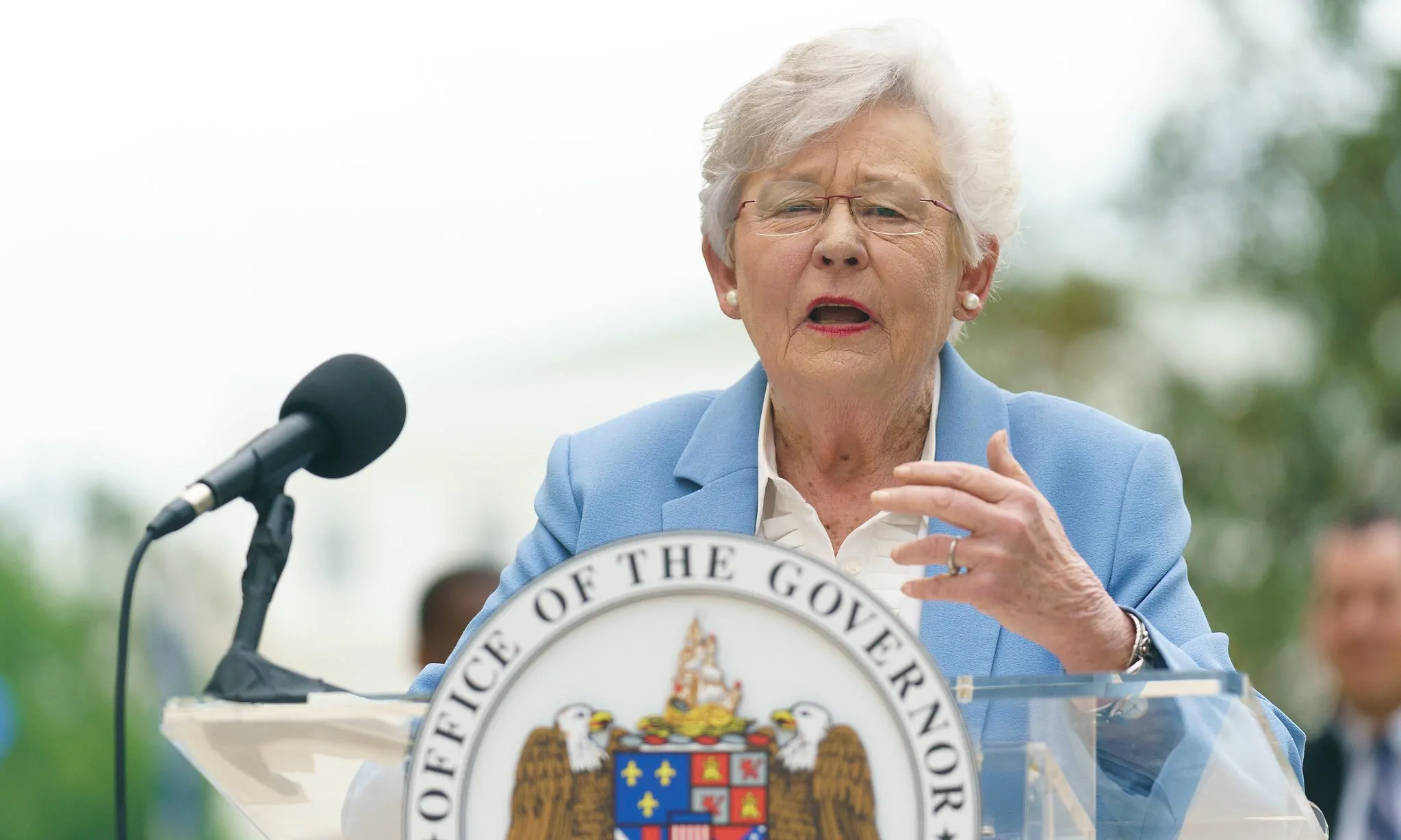 The members of Jefferson County Republican Party Steering Committee last week sent a letter to Alabama Gov. Kay Ivey bitterly complaining about her recent appointment of Jim Naftel, a Democrat, as a Jefferson County probate judge.
"We, both as elected officials and leaders of the Jefferson County Republican Party Steering Committee, on behalf of the entire Jefferson County Republican Executive Committee wish to express our displeasure in your appointment to Jefferson County Probate Judge, Place 1," the letter reads.
"Our main objection is we had one request and that was one request only – the appointment of qualified Republican to this post," the Jefferson County GOP continued. "In recent history, your pick for this position was given the opportunity to participate in the Republican Primary, he chose to vote as a Democrat. In 2018, when you were running for Governor in the Republican Primary, he chose to vote a Democrat ballot. Even this past March of 2020, when he had a chance to cast his vote for President Donald Trump, he again chose to vote in the Democrat primary."
"Secondly, this position runs all elections for Jefferson County," the Steering Committee added. "On June 30th, Secretary of State John Merrill was quoted in Alabama Today as stating, 'The probate judge has a significant level of influence. I cannot emphasize how important it is that this person is involved, interested, and informed on all things related to elections.' We have no knowledge of your appointee's experience in this area. We are not aware of his previous expertise in the election process at the county level or having been involved with any level of ballot security activities in our County."
In the letter, the members said all of the Republican legislators and commissioners recommended a specific qualified Republican to be appointed to this post.
"This Republican had been recommended and mentored by a former ALGOP General Counsel who you personally hired to be your legal counsel during your last campaign," the letter reads. "This choice was clearly experienced in the elections area of the Probate position and was best prepared to serve as our chief elections officer. Rarely, if ever, do all of these people agree on one thing and they agreed on this. These above stated reasons are why we, both as elected leaders in Jefferson County and members of the Jefferson County Republican Party, would like you to be aware of our displeasure for your selection of Probate Judge, we request a clear explanation of why this choice was selected despite the request as outlined above, and we hope you will listen to our counsel on future appointments in Jefferson County."
The letter was signed by Jefferson County Republican Party Chairman Paul DeMarco and the other officers and members of the steering committee.
Naftel was appointed to fill the position previously held by Judge Alan King, who has retired after 19 years of service.
"As one of my appointees, you will be making important decisions that directly affect the citizens of Alabama," Ivey wrote to Naftel. "I have made honesty and integrity a priority in my Administration, and I know that you will embody these two virtues while serving the people of Alabama. Please plan to be a good steward of the taxpayers' money and work in your position to instill trust in state government. The responsibility that comes with this appointment is not to be taken lightly. I trust that you will rise to the occasion and set a standard for others to follow."
Naftel was an attorney with Maynard, Coooper & Gale, where he has worked since 1998.
"Jim is a shareholder and member of the Firm's Estate, Trust and Business Planning Practice, Fiduciary Advisory Services Practice, and the Fiduciary, Trust and Estate Litigation Practice groups," the firm wrote in his bio on their website. "In his Fiduciary Litigation practice, Jim advises and represents both individuals and corporate fiduciaries in their capacity as trustees and executors, including pre-litigation, mediation, trial and appellate proceedings. Jim also represents beneficiaries of estates and trusts. In addition, Jim represents clients in proceedings related to financial abuse of the elderly, conservatorships, guardianships and other protective proceedings."
Naftel is a Fellow of the American College of Trust and Estate Counsel, has been recognized as one of The Best Lawyers in America in the areas of Trust and Estates and Litigation: Trusts and Estates. He earned a law degree from the University of Alabama law school in 1998. He has a bachelor's degree from the University of Mississippi in 1994.
"It is an honor to be appointed and I look forward to serving Jefferson County in this role," Naftel told AL.com.
Republicans, including Alabama Republican Party Chairman Terry Lathan, had been urging the governor to appoint a Republican to the position.
Former Alabama Republican Party Chairman Bill Armistead wrote hours ahead of the appointment, "For the life of me, I cannot understand why we are even having a conversation about our Republican governor appointing a Democrat as the top election official in Jefferson County. If we have to lobby our Republican governor to appoint a Republican to this important position we have a real problem!"
While Republicans continue to dominate Alabama politics, the party has grown increasingly uncompetitive in Jefferson County, where Republican Sheriff Mike Hale was defeated in 2018 and the last two Republican district attorneys were both defeated in general elections.
While Hillary Clinton was trounced statewide in 2016, she carried Jefferson County, as did Barack Obama in 2012 and 2008.
The last time that a Republican presidential nominee carried Jefferson County was incumbent President George W. Bush back in 2004. Naftel's appointment could perhaps be interpreted as meaning that the governor's office believes that Jefferson County is a lost cause for Republicans moving forward given recent demographic changes and that the best a Republican governor can hope for is to pick the best Democrat for countywide office as a Republican would lose reelection.