Trump administration orders gun owners to hand over, destroy all bump-stock-type devices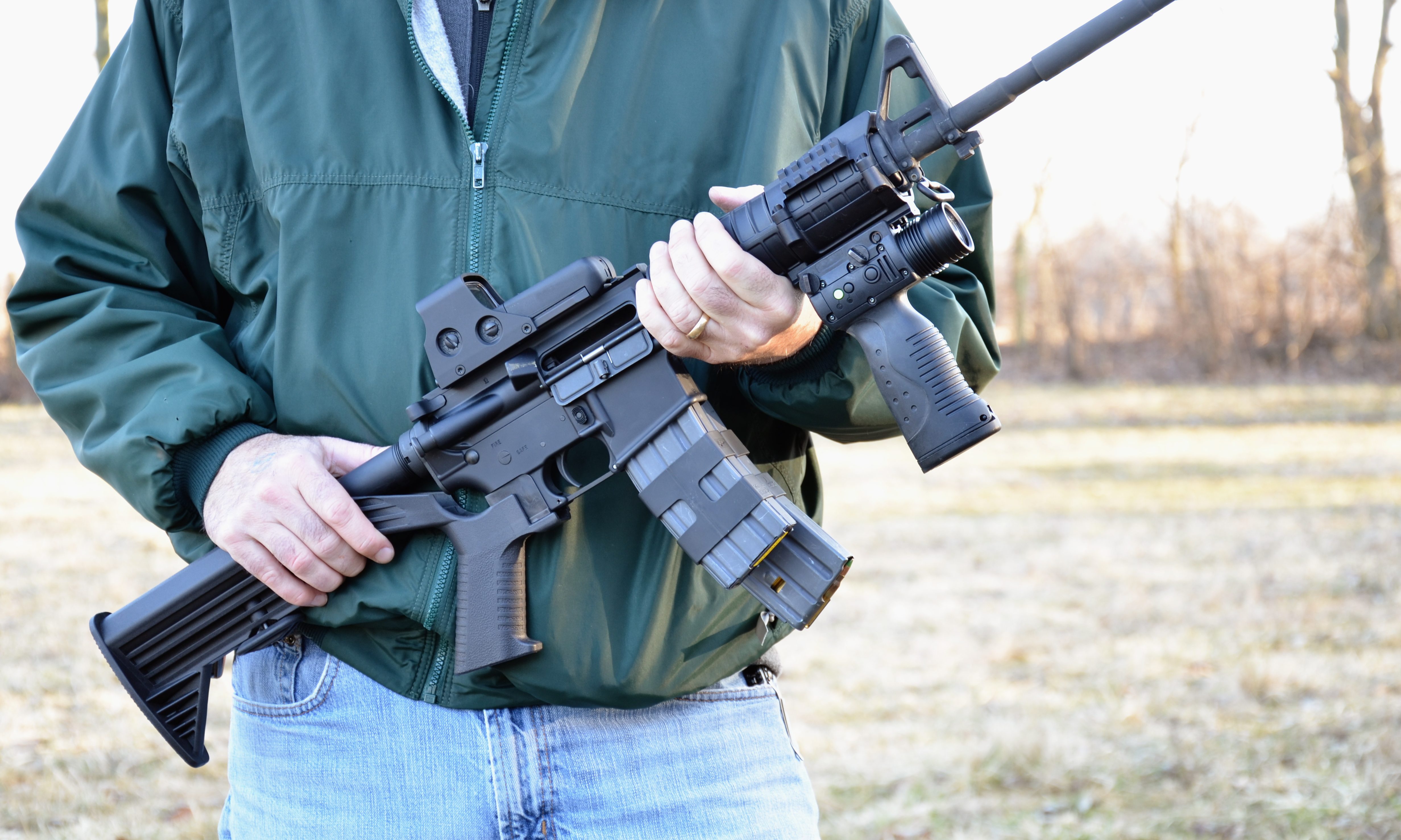 Acting Attorney General Matthew Whitaker announced that the Department of Justice has amended the regulations of the Bureau of Alcohol, Tobacco, Firearms, and Explosives (ATF), clarifying that bump stocks fall within the definition of "machinegun" under federal law, as such devices allow a shooter of a semiautomatic firearm to initiate a continuous firing cycle with a single pull of the trigger.
"President Donald Trump is a law and order president, who has signed into law millions of dollars in funding for law enforcement officers in our schools, and under his strong leadership, the Department of Justice has prosecuted more gun criminals than ever before as we target violent criminals." Acting Attorney General Whitaker said. "We are faithfully following President Trump's leadership by making clear that bump stocks, which turn semiautomatics into machine guns, are illegal, and we will continue to take illegal guns off of our streets."
On February 20, 2018, President Trump issued a memorandum instructing the Attorney General "to dedicate all available resources to… propose for notice and comment a rule banning all devices that turn legal weapons into machine guns."
In response to that direction from President Trump, the Department reviewed more than 186,000 public comments and made the decision to make clear that the term "machinegun" as used in the National Firearms Act (NFA), as amended, and Gun Control Act (GCA), as amended, includes all bump-stock-type devices that harness recoil energy to facilitate the continued operation of a semiautomatic firearm after a single pull of the trigger.
This final rule amends the regulatory definition of "machinegun" in Title 27, Code of Federal Regulations (CFR), sections 447.11, 478.11, and 479.11. The final rule amends the regulatory text by adding the following language:
"The term 'machine gun' includes bump-stock devices, i.e., devices that allow a semiautomatic firearm to shoot more than one shot with a single pull of the trigger by harnessing the recoil energy of the semi-automatic firearm to which it is affixed so that the trigger resets and continues firing without additional physical manipulation of the trigger by the shooter." Furthermore, the final rule defines "automatically" and "single function of the trigger" as those terms are used in the statutory definition of a machine gun. Specifically, "automatically" as it modifies "shoots, is designed to shoot, or can be readily restored to shoot," means functioning as a result of a self-acting or self-regulating mechanism that allows the firing of multiple rounds through the single function of the trigger; "single function of the trigger" means single pull of the trigger and analogous motions"
Because the final rule clarifies that bump-stock-type devices are machineguns, the devices fall within the purview of the NFA and are subject to the restrictions of 18 U.S.C. 922(o). As a result, persons in possession of bump-stock-type devices must divest themselves of the devices before the effective date of the final rule. A current possessor may destroy the device or abandon it at the nearest ATF office, but no compensation will be provided for the device. Any method of destruction must render the device incapable of being readily restored to its intended function.
From the founding of the Republic, U.S. citizens generally were allowed to own military "small arms". In World War I most soldiers were still equipped with bolt actions rifles, like the American 1903 Springfield or the German 1898 Mauser (G98). While regular soldiers were fumbling with their bolt actions trying to get into bayonet range, much of the killing was done by heavy machine guns. When inventors began to produce machine guns that were air cooled rather than water cooled, they were able to make fully automatic rifles light enough for individual soldiers to carry them into combat.
One of the best of these was the 1918 Thompson Submachine gun. Like almost every rifle that had gone before it, after the war the Thompson was marketed to civilians. Most civilian Thompsons were used by ranchers to shoot nuisance coyotes or prairie dogs; however, in the hands of Prohibition-era gangsters the Thompson became the dreaded "Tommy Gun."  Gangsters would ride up the street in their automobiles blasting other gangsters and anybody who got in the way with their Tommy guns.
President Franklin D. Roosevelt (D) was determined to end this street violence so proposed the first nationwide gun control measure. The National Rifle Association, at that time more of a shooting sports participants association than the pro-Second Amendment group it is today, agreed and Congress passed the Gun Control Act of 1938 with bipartisan support. That was followed by the Gun Control Act of 1968. Guns like the fully automatic Thompson, the thirty caliber MG, the fifty caliber MG, etc. were restricted to military use only. Existing machine guns in civilian use were grandfathered in and remain in the hands of federally licensed collectors and dealers.
To make matters more complicated many civilian weapons look much like their military counterparts. The defining difference is simply mechanical. Outlawed are guns that, if you pull the trigger in fully automatic mode, the gun will keep firing rounds until the shooter releases the trigger or the magazine or belt runs out of bullets. Any weapon that fires in fully automatic mode can primarily be possessed by the military or a specially licensed collector.
In 1936 frontline American troops began replacing their bolt-action Springfield rifles with the semi-automatic eight round M1 Garand. With a semi-automatic, all you have to do is to pull the trigger over and over again. In the Vietnam War the U.S. military used the M16 a military rifle with a fully automatic setting. The Gun Control Acts of 1936 and 1968 prevent most civilians from obtaining M16s. In 1989 President George H. W. Bush (R) wrote an executive order banning the import of dozens of foreign military rifles such as the Kalashnikov AK-47 and AK-74. Pres. Bill Clinton (D) signed the Assault Weapons Ban in 1994 banning many military-style weapons largely based on appearance and accessories; but that bill included a sunset provision after ten years. That ban was allowed to expire in September 2004. This launched the AR-15 (the semi-automatic version of the M-16) platform as America's favorite rifle. The AR-15 family of rifles are both legal and commonly used for both police and civilian use.  "America's rifle"  is being widely mass produced by a number of manufacturers.
Bump stocks are devices that increase the rate of fire of civilian rifles, like the AR-15. Critics contend that the fire rate of a semi-automatic rifle equipped with a bump stock functions more like an illegal machine gun, like the Thompson or the M16. Pres. Barack H Obama's (D) Administration disagreed and approved the sale of bump-stocks for civilian use.
On Oct. 1, 2017, Stephen Paddock, age 64, opened fire on an open-air concert in Los Vegas from a hotel room killing 59 and wounding over 400. Hundreds more were hurt fleeing the carnage. Paddock's sizable arsenal at the scene included fourteen AR-15s equipped with bump stocks. He also had eight AR-10s, a bolt action rifle and a revolver.
Legislation to ban bump stocks was introduced in Congress, but failed to pass. Pres. Trump responded by ordering them banned by executive order. This rule by the Justice Department and enforced by the Bureau of Alcohol Tobacco and Firearms is designed to accomplish President Trump's directive.
The Gun Owners of America (GOA) have filed suit arguing that Trump's bump stock ban is unconstitutional under the Second Amendment of the Constitution.
Speaker-elect Nancy Pelosi (D-California) has promised that the new Democratic majority will prioritize sweeping gun control legislation, including a new assault weapons ban.
Alabama Constable Association: Amendment 2 could defund constables statewide
Amendment 2, if approved, would delete language protecting how constables are funded statewide.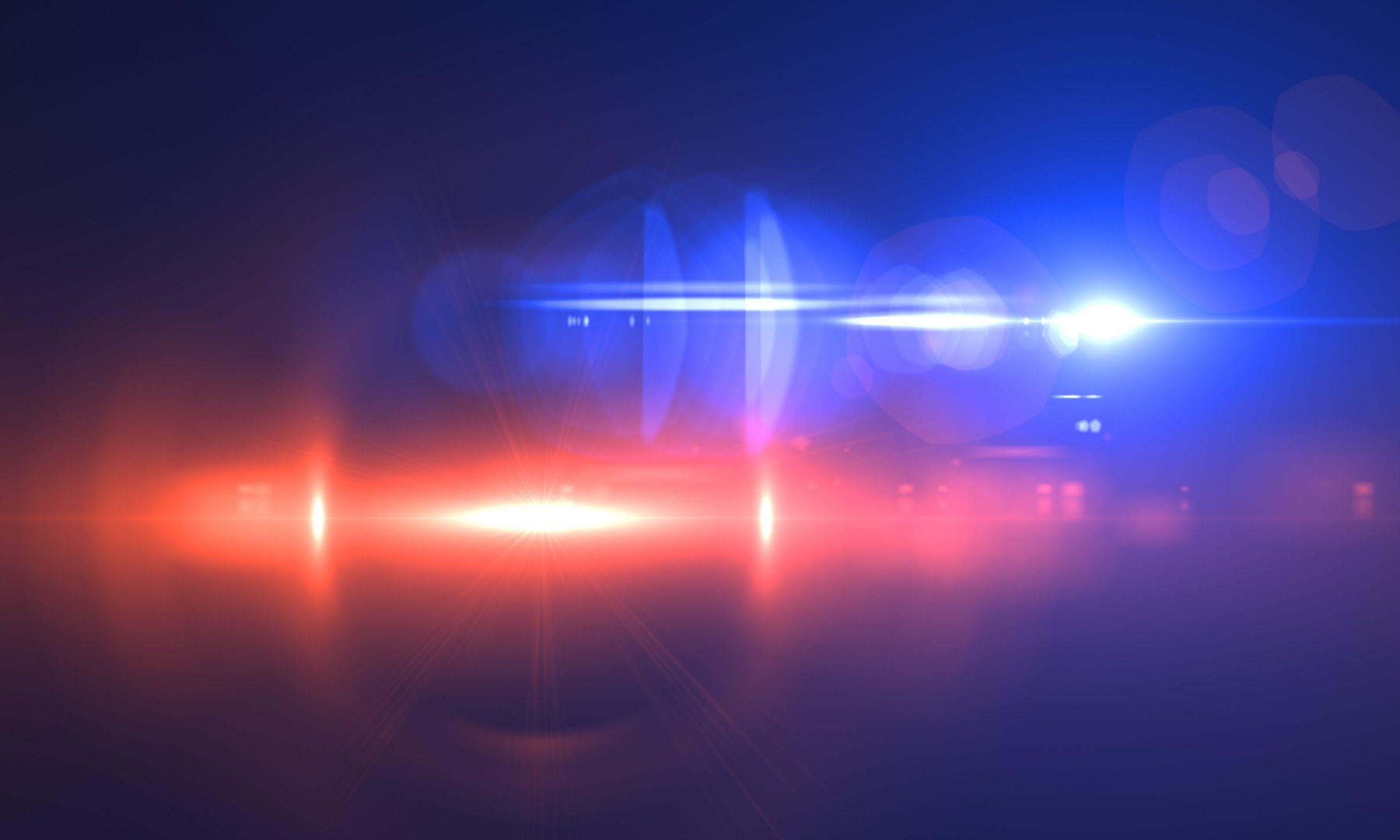 If Amendment 2 on the Nov. 3 ballot is approved by Alabama voters, it could pave the way for an end to an office in Alabama with a history in the U.S. that dates back to the 17th century, according to the Alabama Constable Association. 
Chauncey Wood III, president of the Alabama Constables Association, reached by phone Monday, referred a reporter to a pending press release from the association. Jonathan Barbee, constable for Jefferson County and the association's spokesman, said in the statement Monday that the association is concerned with several aspects of Amendment 2. 
If approved, the amendment would process numerous changes to the state's judicial system, including a change that would allow Alabama Supreme Court, rather than the chief justice, to appoint the administrative director of courts.
It would also increase the Judicial Inquiry Commission from nine members to 11 and would allow the governor, rather than the lieutenant governor, to appoint a member of the Court of the Judiciary. The amendment would also prevent automatic disqualification from holding public offices for a judge solely because a complaint was filed with the Judiciary Inquiry Commission. Additionally, it would provide that a judge can be removed from office only by the Court of the Judiciary.
Amendment 2 would also "delete certain language relating to the position of constable holding more than one state office," and Barbee, in his statement, explained that the amendment could defund Constables statewide if counties chose to do so. 
"Constables are not taxpayer-funded, they are largely voluntary Peace Officers," Barbee said. "The fees they collect from their duties as Officers of the Courts allow them to support the expenses of the office such as vehicles, uniforms, and equipment. Amendment 2 also deletes the language protecting how Constables are paid by private court fees, leaving it in question for the appointed Administrator to decide."
In Alabama, constables are elected peace officers and act in many of the same ways as do sheriff's deputies. They're able to make arrests, serve court papers and provide security for parades, funerals and the like. 
Amendment 2 was sponsored by Alabama Sen. Arthur Orr, R-Decatur. Orr, in a message to APR on Monday, said that the portion of the amendment dealing with constables was drafted by an Alabama Law Institute committee, headed at the time by the institute's deputy director at the time, Clay Hornsby. Orr referred questions about the matter to Hornsby. 
David Kimberley, acting deputy director of the Alabama Legislative Services Agency's Law Institute, told APR that he took over as acting deputy director since Hornsby's departure on Aug. 1. 
If the amendment is approved by voters, Kimberley said that a county that wants to keep their constable can do so, but that the amendment is an acknowledgement that there are few constables left in the state and it's approaching becoming "an archaic position or office." 
"It was noted that only 24 out of the 67 counties currently have constables. Most of all the services of constables are duplicated sheriff's deputies," Kimberley said. "And it was essentially just an acknowledgement of what seemed to be a gradual phase out of this office in the state of Alabama." 
Read Barbee's full statement below: 
The Alabama Constables Association has joined other law enforcement and conservative groups in urging voters to vote "NO" on Amendment 2 in the general election on November 3rd.
Constable Jonathan Barbee, the Association's Public Information Officer, said in a statement:
"We're very concerned about several of the parts of Amendment 2, starting with the overall size and complexity of the Amendment. Typically, proposed constitutional amendments deal with only one or at most a few issues. Amendment 2 proposes SIX different changes to the State Judicial System, some of which drastically change the way we do things in Alabama.
"Amendment 2 could harm small communities by allowing county district courts to discontinue having municipal courts in cities with populations of less than 1,000.  Municipal courts are typically held at night, making it easier for working people to attend.  Without these small municipal courts, residents would have to spend most of a day at the county seat, losing a day of work or being forced to burn a vacation day for something that now is usually settled in an evening. It also indirectly attacks and defunds the Police departments of these towns, because their city courts are a significant source of revenue to help keep Officers on patrol. This part of Amendment 2 strikes at our small communities, drawing power to the larger county seats.
"Amendment 2 also removes the ability of the Legislature to impeach Judges, making the unelected, unaccountable to the people, Court of the Judiciary as the only body that can remove a Judge from the bench. Every citizen in Alabama should be concerned about this, because it effectively takes away their ability, acting through their elected representatives in the Legislature, to remove a bad Judge from their position.
"Amendment 2 allows Judges to continue working when complaints are filed against them with the Judicial Inquiry Commission.  We understand that automatically removing a Judge just because a complaint has been filed can lead to problems and abuses of the system, but these can be settled in a timely manner by the JIC. The alternative, which Amendment 2 will create, would allow Judges who need to be removed to continue hearing cases, and give them a legal basis for fighting their removal. We believe this has the potential for much more serious problems to arise within our courts.
"Amendment 2 could also defund Constables by removing our ability to serve as Constables while also working in another position with the State or County. Constables are not taxpayer-funded, they are largely voluntary Peace Officers. The fees they collect from their duties as Officers of the Courts allow them to support the expenses of the office such as vehicles, uniforms, and equipment. Amendment 2 also deletes the language protecting how Constables are paid by private court fees, leaving it in question for the appointed Administrator to decide. This could effectively defund the Office of Constable statewide, which removes the protection and services Constables provide in their communities at no cost to the taxpayers of Alabama. Over the last year, at least two Constables were responsible for saving several lives during medical emergencies, Constables in Jefferson County have been helping with traffic control and schools, and one Constable assisted with a large drug interdiction arrest. We feel this is an unnecessary and unwarranted attack on the oldest elected law enforcement position in the nation.
"There are other problems with this Amendment. Amendment 2 mandates that the entire Alabama Supreme Court, instead of the Chief Justice, appoint the Administrative Director of Courts. It would be a change from having a single elected, accountable official being responsible for this appointment to having it done by committee. Once the Administrator is appointed they could, in fact, serve a lifetime appointment.  Amendment #2 would also remove the ability of Alabama's elected Lieutenant Governor to appoint one member of the Court of the Judiciary, giving that ability and more control to the Governor, who already appoints two members.  
"Many of these points are not easy to find, because the forces behind this Amendment have purposefully omitted them from the official documentation provided to the Alabama Secretary of State's office. If for no other reason than this deliberate obfuscation of the true contents of this Amendment, it should be voted down. The people of Alabama deserve better than this attempt by special interests to radically change how our state's Judicial system works, mostly as a smokescreen to hide how they will use it to protect bad Judges, inconvenience small-town residents, and make citizens across the state less safe.
"We urge the voters of Alabama to vote 'NO' on Amendment 2."