Jones "outraged" about Russian-style social media experiment during US Senate race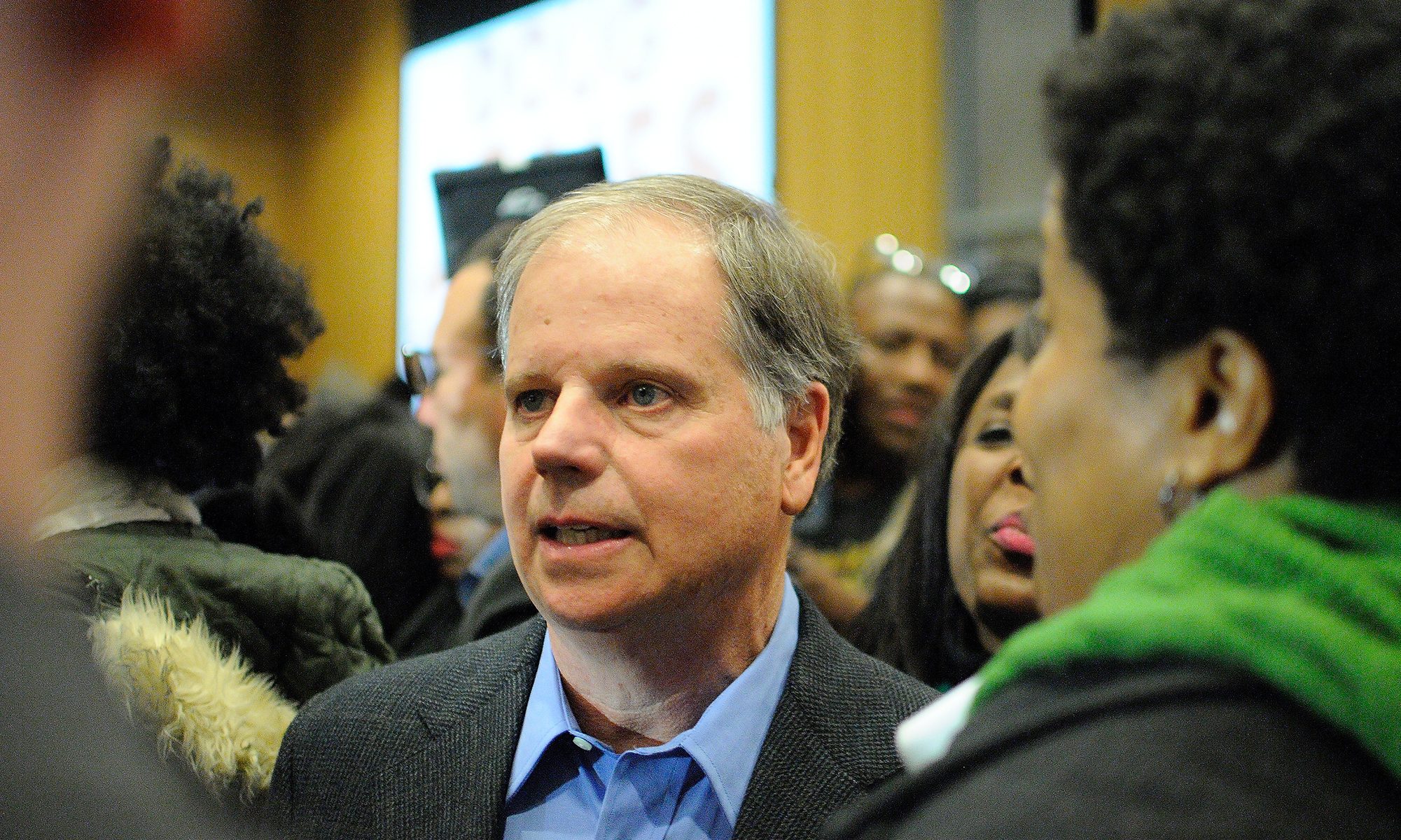 U.S. Sen. Doug Jones Thursday called on the Department of Justice and the Federal Elections Commission to investigate a group of Democratic tech experts who tried to carry out tactics similar to Russia's election interference during the 2017 Senate special election that led to Jones' election.
The report from The New York Times said the social media project — which involved deceptive posting methods on Facebook and Twitter intended to divide Republicans and draw votes from Moore — was likely too small to have an effect on the race but was more likely an experiment to determine the potential effectiveness of any future social media interference.
The project was designed to help Jones, the Times reported, but Jones said in a conference call with reporters Thursday that he was angry about the so-called experiment even if it had no effect.
"I can tell you very simply, hell, I'm as outraged as everybody else about it," Jones said. "I have railed about Russian interference in our election process ever since I started campaigning and during this first year in the Senate, and I think we've all kind of focused too much on just the Russians and not picked up on the fact that, you know what, some nefarious groups, whether they're right or left, could take those same playbooks and start interfering with the elections for their own damn benefit. And I gotta tell you, I'm not happy about it."
Jones said he agreed with the Times report that the interference likely had no impact on the race, which was plagued by accusations of sexual misconduct against Jones' opponent, Republican Roy Moore.
Another part of the tactics used by the group including trying to link Moore's campaign to thousands of Russian accounts that quickly began following Moore shortly before the election, which drew national attention. The mass Twitter following was reported by numerous local and national outlets.
At most, the project cost about $100,000 and involved creating a Facebook page that presented itself as a conservative Alabama group that was criticizing Moore. Jones narrowly defeated Moore by 22,000 votes in a race in which more than 1.34 million votes were cast.
"I will tell you this: I think the FEC and the Department of Justice should take a close look at this to determine whether or not any criminal laws were violated, and if so, prosecute them. We have to kind of nip this in the bud. We should not encourage or allow to happen any group, regardless of who they are or maybe even well-intentioned, to do the kind of things that illegally interfere with the election process. That is my position. I feel very strong about it."
Jones said his team had "no idea" about any of the social media antics being played during the election.
"We had no idea about any of this," Jons said. "In fact, we had some pretty sophisticated … software to kind of monitor those things. We didn't see anything like that. What we did see was a lot of traction of bots that were attacking me. I mean, thousands and thousands, who continued to attack us. None of our software programs who were bot tracking saw anything like this. So it must have been pretty small."
Redemption not revenge drives Tuberville supporter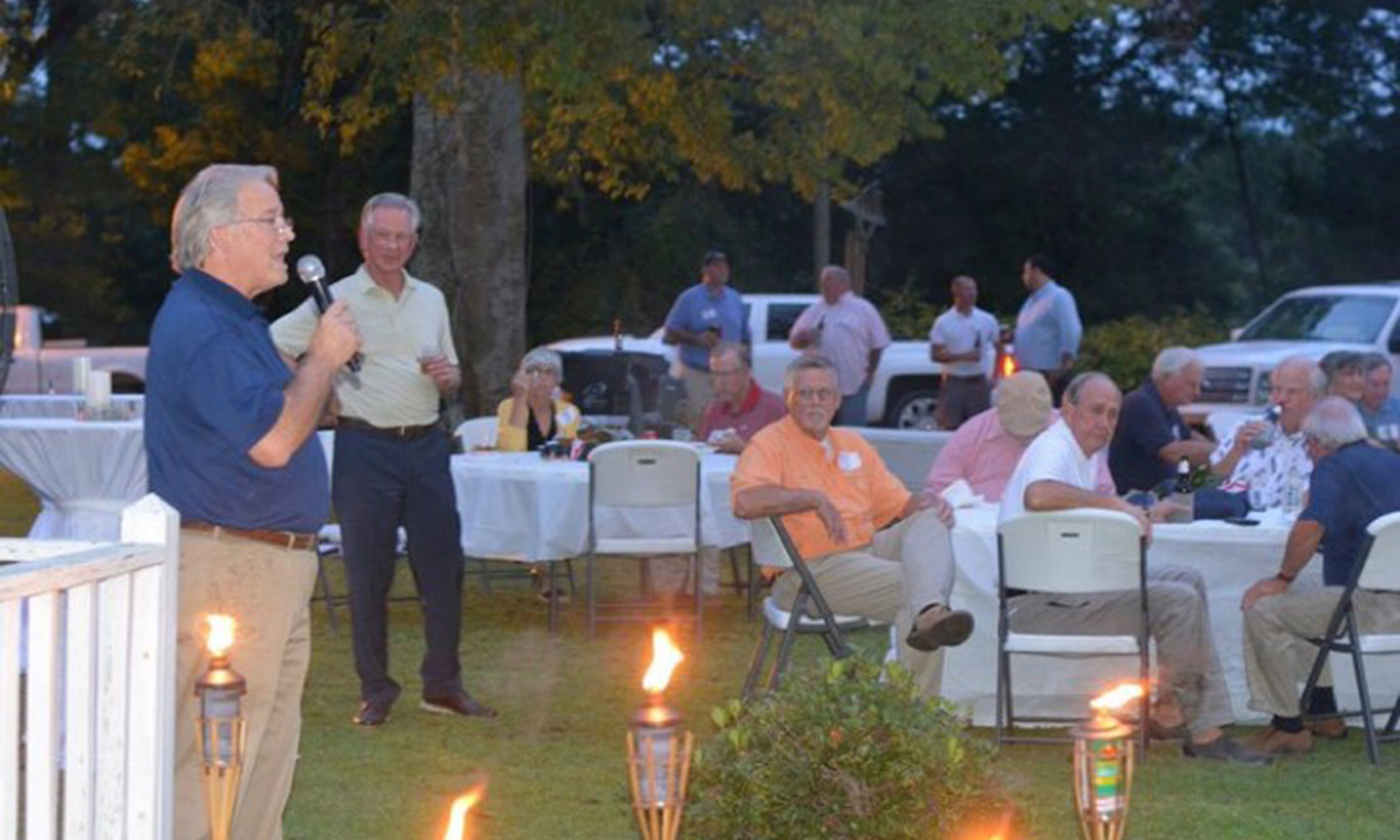 It would make for a great political story if Edgar McGraw hated Jeff Sessions. In fact, it would be the kind of legendary story of revenge that TV movies are built around.
This man, Edgar McGraw, is arrested on drug distribution charges in 1986 and prosecuted by then-U.S. Attorney Jeff Sessions. Sessions takes everything from McGraw and gives gleeful media interviews bragging about the arrest and seizures of McGraw's property.
McGraw gets out of prison, rebuilds his life and becomes a respected, successful business owner. All the while, biding his time until the day he can exact revenge upon Sessions.
One day in 2020, he sees his chance: A former college football coach in a football-crazed state is running against Sessions for U.S. Senate. McGraw throws some money to the coach, hosts a fundraiser for him.
And the coach does the unthinkable. He upsets the 30-year politician. With McGraw's help, Jeff Sessions' career is over.
McGraw smiles.
But real life ain't like the movies.
And in real life, Edgar McGraw has none of these dreams of revenge. He holds no ill will. He wasn't gleeful the night Sessions lost, instead he was glad his friend Tommy Tuberville won. And he didn't back Tuberville because he was running against Sessions, but because McGraw and Tuberville were friends long before Tuberville dipped a toe into politics.
That's life, I guess. You go looking for a revenge story and end up with a redemption story.
"(The conviction) is water under the bridge to me," McGraw said. "I made my fair share of mistakes, I paid the price, and I have moved on with my life. I believe every single person makes mistakes in life, but how you respond to those mistakes and live life afterward is what really matters. As Dr. Tony Evans says 'everyone is going to get knocked down in life in one way or another, what's important is how you get back up.'
"I never look back, that is just my personality. Just like you don't drive a car looking in the rear-view mirror, I am always looking forward."
I first heard about McGraw's history a week ago, when someone sent me photos of Tuberville speaking at an event, McGraw standing by his side. McGraw was labeled a "felon" in a description with the picture, and that piqued my interest.
I read through a few newspaper articles about his arrest in the 1980s on drug distribution charges, and I thought it was possibly one of the craziest things I've come across in quite some time.
Basically, the story is this: McGraw, who was a successful businessman in Camden even in the 1980s, conspired with a handful of people to fly about $2 million worth of marijuana from Jamaica to a private air strip in Camden. The weed was going to McGraw's farm, according to court records, where it would have been distributed and sold.
It never made it.
Drug dealers apparently aren't great at physics, and $2 million in 1980 bought a lot of marijuana — approximately 1,400 pounds — that needed to be equally distributed around the small plane. Instead, according to media reports, the guys in Jamaica — McGraw wasn't one of them — failed to secure the load and it all shifted to the tail of the plane. The plane crashed into a marsh on takeoff.
Still, Sessions and the U.S. Attorney's Office were able to build a case with several informants and by flipping witnesses. And they went hard after McGraw, who maintained that he had a limited role. The federal jury that convicted McGraw of conspiracy to distribute also acquitted him of conspiring to import the weed, so there was obviously some gray area.
Regardless, Sessions went after McGraw's property, utilizing recent and broad changes to asset seizure laws in the late-1980s that allowed prosecutors to tie virtually any property to drug money and then seize it. The federal government, with little evidence, took McGraw's motel, the Southern Inn in Camden. It was one of the biggest asset seizures in the country at the time.
McGraw ended up being sentenced to 15 years in prison. He served less than half of that and prison records show he was released in 1992.
When I learned of McGraw's history, I tweeted a couple of the newspaper clippings and speculated that McGraw had thoroughly enjoyed Tuberville ending Sessions' political career. Because, I mean, Sessions took the guy's motel — for marijuana that didn't even get here.
He has to hate him, right?
Then I emailed McGraw to ask if he'd be willing to talk to me about it. I expected one of two things to occur: Either he would ignore me altogether or he'd accept the interview and express his great personal satisfaction.
He did neither.
Instead, McGraw told me the same story that he's been telling at the Christmas party for Camden work release inmates. He volunteers with a Christian ministry that works with the prisoners. And each year, McGraw, who now is best known as part owner of the McGraw-Webb Chevrolet dealership in Camden, stands up in front of those inmates and lets them know that there is a pathway to redemption. To a better life. To a happy life.
"What happened coming up on almost 35 years ago, seems like a lifetime ago," McGraw said. "My faith grew immeasurably during those years and the Lord has blessed me immensely since. I have been happily married for 27 years and I have three wonderful children; 26, 25 and 21 years old. I would want people to know to not let the past mistakes in life mold you. Brokenness can be a breakthrough.
"I feel like I am one of the most blessed people in the world and I give God all the credit. I would hope that I would be thought of as someone who came back home, worked very hard and served his community, church, and family to the absolute best of my God given ability."
As far as his dealings with Sessions, McGraw said he's had very little. While he clearly disagrees with Sessions' decisions in his case — all McGraw would say is that he'd leave that up to Sessions to answer for — he said he's spoken to the former U.S. AG just once in the past three decades. That meeting came at an Auburn basketball game, where McGraw introduced himself and reminded Sessions of their past. McGraw said the conversation was cordial and lasted only a few minutes.
He swears he holds no ill will towards Session at this point. His support of Tuberville had nothing to do with his history, or even politics really. Records show McGraw has donated to only one campaign in his life — Tuberville's. And that came about because the two are old friends.
"My relationship with Tommy Tuberville began sometime while he was coaching at Auburn," McGraw said. "We became friends with the Tubervilles as our sons became close friends while attending Auburn University and our friendship has grown since. Our family made our first contribution to Tuberville in April of 2019. I want to be very clear that my support of Tommy Tuberville was only influenced by our friendship and his political views and had nothing to do with Jeff Sessions."
And maybe that's for the best.
2020 has more than its fair share of nasty political stories, revenge stories and just plain ol' dirtiness. Maybe a good story of redemption is something we could all use at this point. Maybe what we need to hear is the message that McGraw gives to those 100 or so inmates each year at Christmas.
"I strive to give (them) the hope that whatever they have done in the past does not have to limit their future," McGraw said. "I learned to take nothing for granted and that every single day is a gift from above."