A government shut down this weekend became more probable Thursday after President Donald Trump told GOP lawmakers that he would not sign a bill to fund the government because it doesn't include money for his border wall, a campaign promise that he has yet to fulfill.
The threats blew a gaping hole in the budget process.
The Senate — led in large part by Sen. Richard Shelby, R-Alabama, the chair of the Senate appropriations committee — passed a plan Wednesday to avert a shutdown. Sen. Doug Jones, D-Alabama, also supported the stop-gap bill that would have temporarily funded the government.
On a phone call with reporters Thursday, Jones said the president's threat to upend the federal budget was a ploy to gin up his political base.
The Senate's passage of the short-term solution was met with defiance by Trump Thursday when, as the House was set to vote on the measure, Trump told congressional Republicans he wouldn't sign it if they did.
"The president informed us that he will not sign the bill that came up from the Senate last evening because of his legitimate concerns for border security," said House Speaker Paul Ryan. "So what we're going to do is go back to the House and work with our members. We want to keep the government open, but we also want to see an agreement that protects the border."
The shutdown of some key federal agencies, which could begin midnight on Friday just days before Christmas, could leave thousands of federal employees temporarily without a job and a paycheck. The Senate's plan had the backing of Republican leadership and Democratic leaders Nancy Pelosi and Chuck Schumer.
Despite an agreement in the House and Senate before Trump's threat Thursday, the deal has ground to a halt as the president demands at least $5 billion in funding for "steel slats or a wall" along the U.S.-Mexico border. Democrats had refused to fund the wall in the continuing resolution needed to keep the government, though they offered to fund part of it in a DACA deal that failed earlier this year largely because the president signaled he wouldn't sign it.
Later on Thursday, the House passed a version of the resolution that included $5.7 billion for the wall, but that version is almost certain to die in the Senate, where it would need Democratic support to reach the 60-vote threshold needed to pass.
Conservatives in the House urged Trump not to give up on his fight for a wall, which has long been a conservative hope and a rallying cry for the most conservative strata of Trump's GOP base. He faced some rare criticism from some members of the conservative Freedom Caucus for "caving" on the wall funding before he decided to reverse his support for the short-term spending measure. Trump blamed Republican leadership for failing to get the funding as part of the deal.
"I was promised the Wall and Border Security by leadership," Trump tweeted Thursday morning. "Would be done by end of year (NOW). It didn't happen! We foolishly fight for Border Security for other countries — but not for our beloved U.S.A. Not good!"
The looming government shutdown added additional uncertainty to a chaotic day when the stock market was tumbling, fears of a recession rose, Trump announced plans to withdraw troops from Syria and Defense Secretary Jim Mattis resigned in protest.
Shelby supported the stop-gap bill in the appropriations committee he chairs and on the floor of the Senate. The senator called on lawmakers to keep the government open.
"Having already funded 75 percent of the government on time with broad bipartisan support, I am disappointed that we could not come to an agreement on the remaining 25 percent," Shelby said Wednesday. "However, I am committed to keeping the government open and will take the next six weeks to continue working toward that end.  The President is right that we must secure our borders.  I hope that this continuing resolution will provide us the time to work out our differences in a thoughtful manner and reach a bipartisan consensus on important national priorities."
The temporary funding would keep the government open only through Feb. 8, at which point Trump will need more Democrats to keep the government running as Democrats are poised to take over the House in January. With a Democratic House, the prospects of funding for his proposed border wall will become slim. The battle of the temporary funding this week is largely seen as a last-ditch effort to get some sort of funding for his top campaign promise before Democrats put their own slats between Trump and the funding he needs to start construction.
Jones criticized Trump for backing down from the DACA deal earlier this year that would have provided up to $25 billion in funding for border security, part of which could have been used for Trump's wall. The administration backed down from the deal largely because it couldn't get the curbs on legal immigration it had requested as part of a trade for congressional authorization of DACA.
"The administration wanted more curbs on legal immigration," Jones said on a conference call Thursday with reporters, "not the border security, they were fine with that. But they wanted curbs on legal immigration, and so they killed that billed. So now here we are, at the 11th hour, for nothing but a political ploy in which a bipartisan group of senators including Sen. Shelby, Sen. Leahy, and the appropriations process and the appropriations committee appropriated and gave $1.3 billion for border security that could be used partially for a wall, other things as well."
At this stage, Jones said he couldn't see himself supporting any funding for a wall because it should be part of an overall immigration package, not a short-term funding bill.
"For the president now to come in and threaten the security of thousands and thousands of federal workers and to shut down the government during the holidays is just wrong, wrong wrong. We need to get past that," Jones said.
Jones blamed the House of Representatives for failing to follow the Senate in funding the government in a timely fashion. Since taking over the Senate Appropriations Committee, Shelby has managed to pass a number of on-time funding bills for the first time in a decade.
It has been the House and the president who have delayed the process.
"Now we're at a point where we still have to kick it down the road, which I don't particularly like, but we should not be shutting down the government over this particular issue (the border wall)," Jones said. "If that's something he wants to do, let's take it up after the first of the year. There are opportunities, instead of threatening just for political play to a base, there are opportunities in the next Congress to get some real things done on immigration if the president wants to get some things done."
Jones said if Trump continues to play his way or the highway, nothing will happen, and the American people will suffer for it.
"I was part of a group that gave money for a wall, but I think it's got to be part of an overall package," Jones said. "I don't think [Democrats] can do it with a political gun to our head like the president is doing now. This is pure politics. It is raw politics. It has nothing to do with real immigration reform or anything else. It is playing to a political base and ginning people up after an election."
Governor announces auto supplier IAC plans Alabama expansion
IAC is committing $34.3 million in new capital investment to expand its new manufacturing facility located in Tuscaloosa County.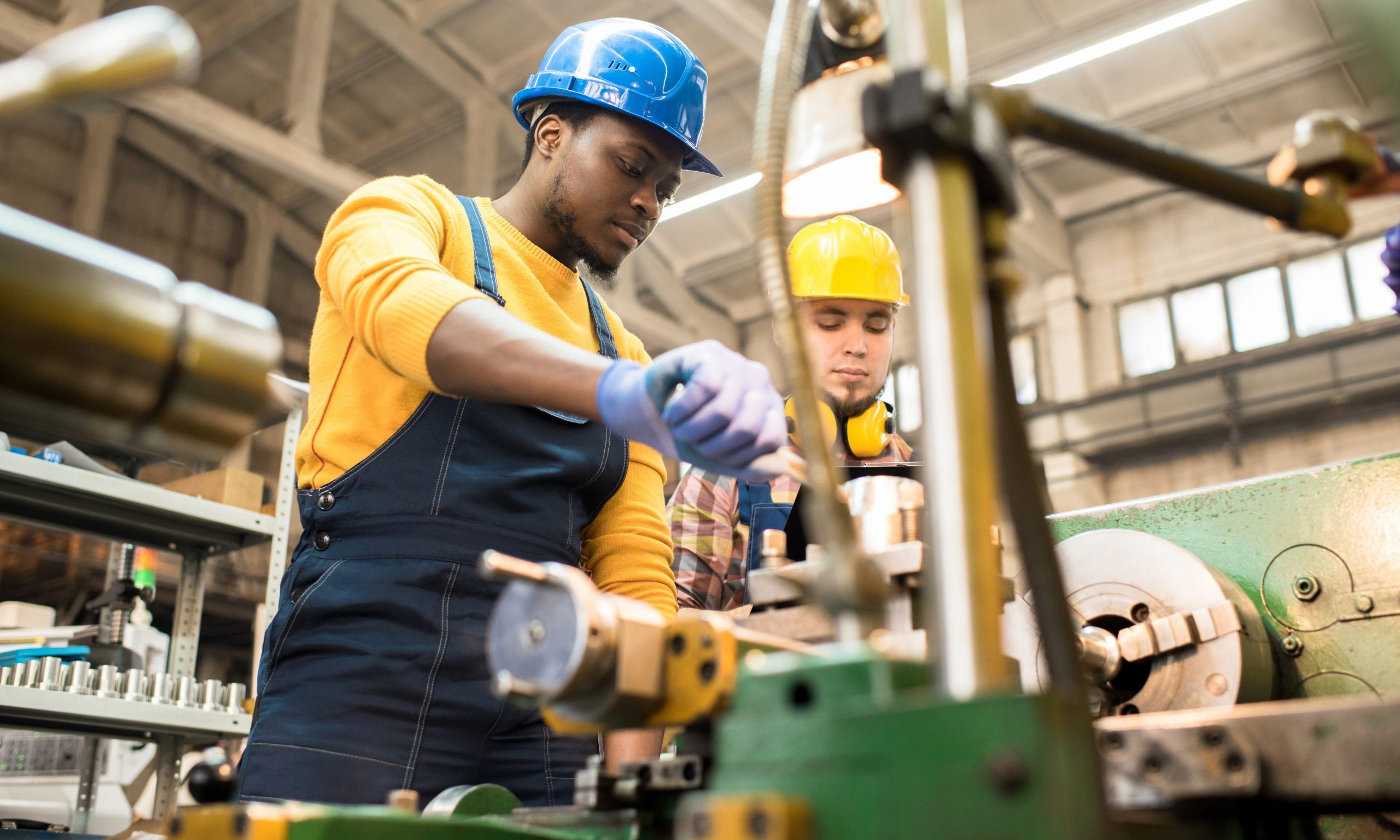 Gov. Kay Ivey announced Monday that International Automotive Components Group North America Inc. plans to invest over $55.9 million in expansion projects that will create 182 jobs at two Alabama facilities.
"International Automotive Components is a leading global auto supplier, and I am pleased that this world-class company is growing significantly in Alabama and creating good jobs in Cottondale and Anniston," Ivey said. "IAC's growth plans show that Alabama's dynamic auto industry continues to expand despite today's challenging environment."
Nick Skwiat is the executive vice president and president of IAC North America.
"Alabama was the logical choice due to its skilled workforce and proximity to the customer," Skwiat said. "We are excited to see the continued growth of the automotive industry in Alabama and we plan to grow right along with it. We thank the Governor and Secretary Canfield for their leadership in this sector."
IAC is committing $34.3 million in new capital investment to expand its new manufacturing facility located in Tuscaloosa County. This facility will produce door panels and overhead systems for original equipment manufacturers. That project will create 119 jobs at the production site in Cottondale.
IAC also plans to invest $21.6 million at its manufacturing facility located in the former Fort McClellan in Anniston. That East Alabama project will create another 63 jobs.
This project builds on a milestone 2014 expansion that doubled the size of the Calhoun County facility. There IAC manufactures automotive interior components and systems. Key components produced at the Anniston plant include door panels, trim systems and instrument panels for original equipment manufacturers.
IAC Group is a leading global supplier of innovative and sustainable instrument panels, consoles, door panels, overhead systems, bumper fascias and exterior ornamentation for original equipment manufacturers.
IAC is headquartered in Luxembourg and has more than 18,000 employees at 67 locations in 17 countries. The company operates manufacturing facilities in eight U.S. states.
"With operations around the globe, IAC is the kind of high-performance company that we want in Alabama's auto supply chain to help fuel sustainable growth," said Alabama Commerce Secretary Greg Canfield. "We look forward to working with IAC and facilitating its future growth in this strategic industrial sector."
Danielle Winningham is the executive director of the Tuscaloosa County Industrial Development Authority.
"International Automotive Components is a valued part of Tuscaloosa County's automotive sector," Winningham said. "We are grateful for IAC's investment in our community and the career opportunities available to our area workforce as a result of their investment."
"The City of Anniston is excited that IAC has made the decision to expand here. I have enjoyed working with the leadership at IAC, the Calhoun County EDC, and the state of Alabama to get this project finalized," said Anniston Mayor Jack Draper. "This is even further evidence that Anniston is indeed open for business."
Only Michigan has more automobile manufacturing jobs than the state of Alabama. Honda, Mercedes, Hyundai, Polaris, Toyota and soon Mazda all have major automobile assembly plants in the state of Alabama.