House passes Jones, Cruz civil rights cold case bill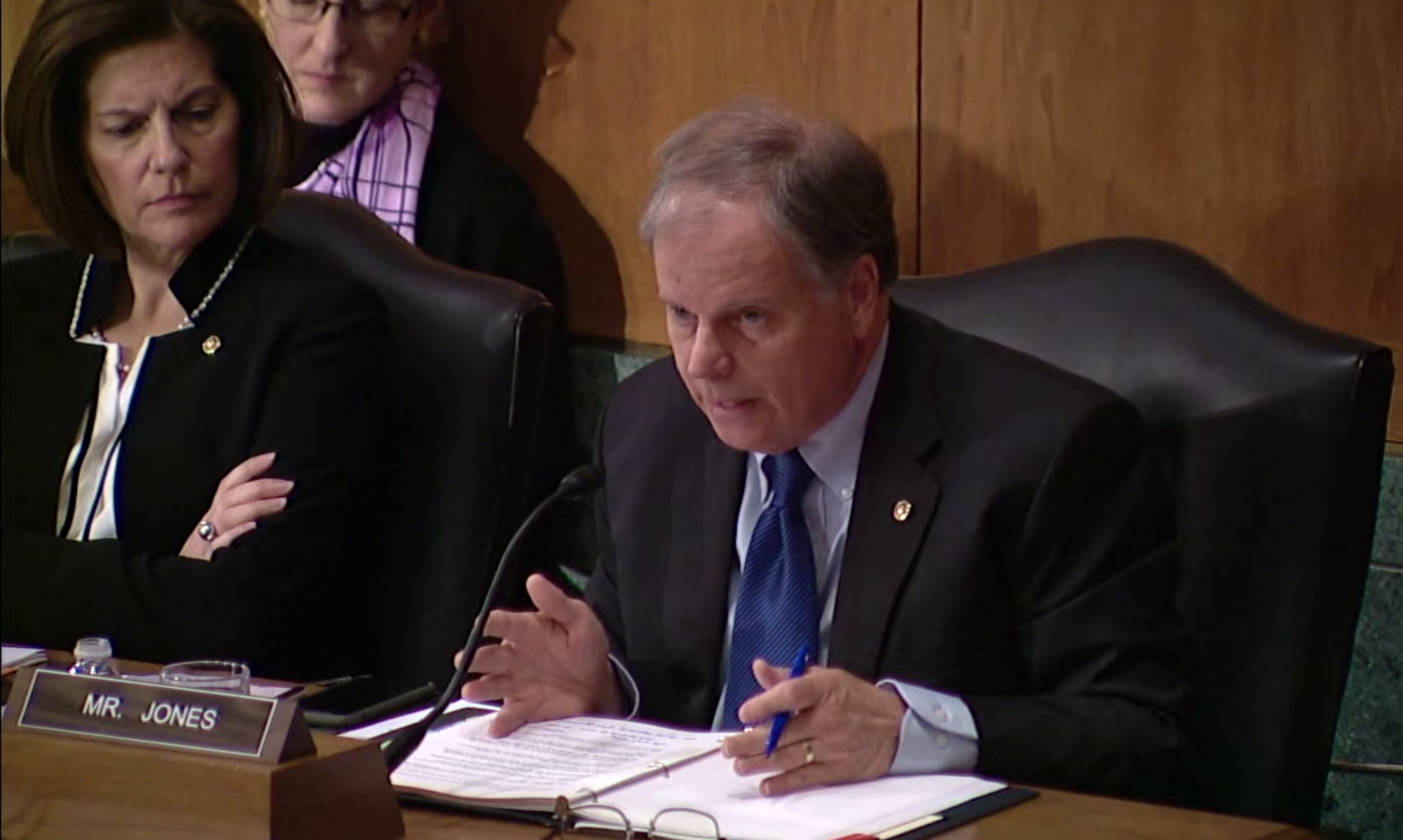 The U.S. House of Representatives overwhelmingly has approved legislation led by Senator Doug Jones (D-Ala.) and Senator Ted Cruz (R-Texas) to require the review, declassification, and release of government records related to unsolved criminal civil rights cases. Senators Jones and Cruz have led a months-long bipartisan effort to provide public access to unsolved civil rights crime documents through their Civil Rights Cold Case Records Collection Act.
Congressman Bobby L. Rush (D-Illinois) led the companion legislation in the House of Representatives.
Their bill will now go to President Donald J. Trump's desk to be signed into law.
"This legislation has made a remarkable journey from its conception in a high school classroom to its passage in Congress today," Sen. Jones said. "From the students who first brought their draft bill to my attention years ago to the journalists and researchers who study these civil rights cold cases to my colleagues Senator Ted Cruz and Representative Bobby Rush, this was truly a team effort to do the right thing by these victims and their families. While we can't change history, we can and should do whatever we can to seek truth and healing. Today, we took an important step forward in the effort to ensure justice delayed is not justice denied."
"This week has been a historic week for justice," Senator Cruz said. "Crimes committed against Americans seeking their rightful place in the American dream during the civil rights movement too often went unsolved. But this bill seeks to right these historic wrongs by disclosing case records so that the public may pursue leads and document these tragic events. I am grateful my colleagues in the House recognize the importance of this issue, and am proud to have worked with Sen. Jones on this bipartisan bill. It is my hope that, with additional sunlight to these cold cases, there will be revelation, justice, and closure where it has long been lacking."
"I was delighted when Senators Jones and Cruz introduced companion legislation to my bill, H.R. 1272, and I am even more excited to see that this bill is on its way to the President's desk," Congressman Rush said. "With the passage of this legislation, families and communities that have waited too long for answers about the loss of loved ones may finally have the chance for closure. This bill came to fruition because of the hard work of a group of students from Hightstown High School in New Jersey and their teacher, Mr. Stuart Wexler, who started this legislative journey when they first visited my office in 2016. I thank these devoted students for their dedication to this cause and applaud them for their diligence."
Senator Jones is a former U.S. Attorney for North Alabama. As a U.S. Attorney he successfully prosecuted two of the former KKK members responsible for the bombing of the 16th Street Baptist Church during the Civil Rights Movement era.
Sen. Jones has long been an advocate for greater access to civil rights cold case records.
In 2007, Jones testified to the House Judiciary Committee in support of the Emmett Till Unsolved Civil Rights Crimes Act that established a special initiative in the U.S. Department of Justice to investigate civil rights cold cases. He spoke about the difficulty of prosecuting these cases so many years after the crimes were committed and pointed to the importance of sharing information in order to find the truth.
This legislation was modeled after the President John F. Kennedy, Jr. Assassination Records Collection Act of 1992, which created an orderly and effective process for reviewing, declassifying, and releasing thousands of documents related to the assassination of President Kennedy. The bill was originally envisioned by students from Hightstown High School in Hightstown, New Jersey, and their teacher, Mr. Stuart Wexler
The Civil Rights Cold Case Records Collection Act of 2018 will require the National Archives and Records Administration (NARA) to establish a collection of cold case records about unsolved criminal civil rights cases that government offices must publicly disclose in the collection. The bill would also establish a Civil Rights Cold Case Records Review Board to facilitate the review, transmission to NARA, and disclosure of government records related to such cases.
Jones defeated former Alabama Chief Justice Roy Moore last year in the 2017 special election.
Print this piece
Opponents accuse Tuberville of supporting amnesty for undocumented immigrants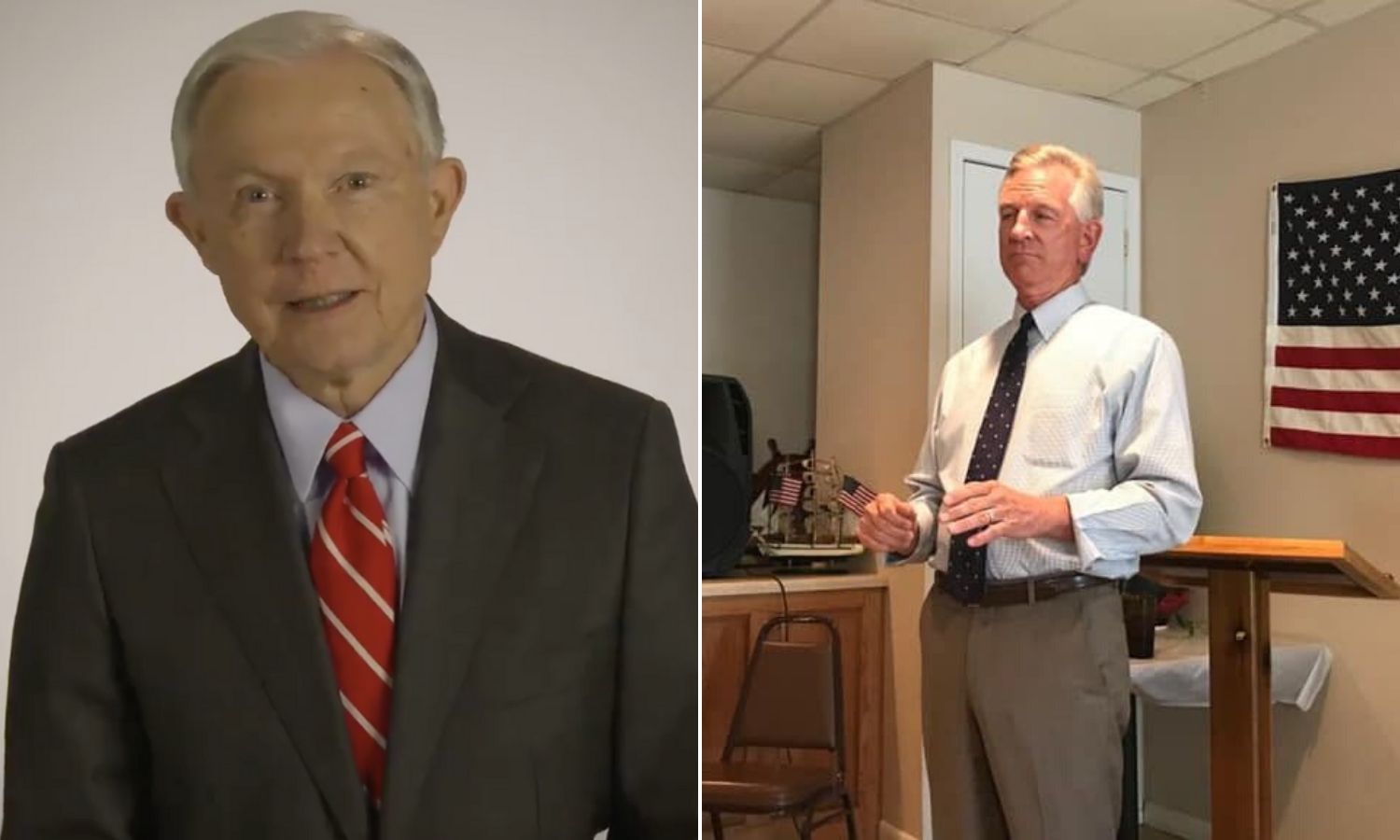 The Senate campaign is heating up as the top three candidates are all going negative. Former Auburn head football coach Tommy Tuberville has attacked Congressman Bradley Byrne (R-Montrose) and former Attorney General and Senator Jeff Sessions of being career politicians. Both Byrne and Tuberville have attacked Sessions for not having adequately served President Donald J. Trump (R) while Attorney General. Byrne has even attacked Tuberville's coaching abilities. The latest attacks on Tuberville accuse him of supporting amnesty for illegal aliens. Sessions even accused Tuberville of being a "tourist."
Wednesday, Sessions announced a new television ad called "Tuberville for Amnesty."
Byrne and Tuberville point to an August speech by Coach Tuberville when he said: "There are people coming across the border that need jobs… and we want them to come over here… Let em' come in and become citizens like we all became citizens."
The Tuberville campaign called the attack "fake news" on Twitter.
Sessions' campaign manager Jon Jones said, "Tuberville is claiming that his own words are 'fake news.' All of them? Tommy Tuberville needs to read the transcript. It is clear that Tuberville supports immigration amnesty, and he is attempting to trick Alabama voters to believe otherwise. In contrast, Jeff Sessions has done more than just say he wants to fix the border – he has already worked alongside President Trump to stop illegal immigration."
The new Sessions ad reads: "Tuberville is trying to trick you, hiding his support for immigration amnesty." Then plays an audio clip of the Tuberville comment from August
Tuesday, Byrne told reporters in Trussville: "I can tell you right now this issue about Tommy Tuberville's position on amnesty is a key issue. And so we're going to keep telling people about his position on that and let him explain why he doesn't think that's amnesty."
"Let em' come in and become citizens like we all became citizens," Tuberville is quoted in the ad.
Tuberville has denied supporting amnesty and says that he supports President Trump's immigration agenda.
The Sessions ad further charges: "And Tuberville's not even from Alabama, he's a tourist here. He lives, pays taxes and even votes in Florida."
On Tuesday, the Tuberville campaign responded with an attack ad of their own.
"The career politicians are desperate to hang on to their paychecks and power, so they have started airing negative ads full of false attacks and baseless distortions," Tuberville said. "Our new commercial allows us to respond with some hard truths about which candidate wants to drain the D.C. swamp and is tough enough to actually help President Trump get the job done."
The Tuberville ad has Byrne with former Secretary Hillary Clinton and Sessions with Congressman Adam Schiff (D-California) who led the impeachment effort against President Trump. The ad even connects Sessions and Byrne with Sen. Mitt Romney (the only Republican in either House of Congress who found that the President did anything wrong.)
State Representative Arnold Mooney, former Chief Justice Roy Moore, Ruth Page Nelson, and businessman Stanley Adair are also running for the Republican nomination for the Senate seat currently held by Doug Jones (D).
The Republican primary is March 3.
Print this piece