President Trump signs Farm Bill
President Donald Trump signed the Farm Bill into law. The Agriculture Improvement Act of 2018, which sets agriculture policy for the next five years.
"We have been working every day to deliver for America's farmers just as they work every single day to deliver for us," President Trump said.
"This important piece of legislation provides the certainty Alabama farmers need to produce the food and fiber our country depends on" Congresswoman Martha Roby, R-Montgomery, said.
The Alabama Farmers Federation and the American Farm Bureau both supported passage of the bill.
"While no farm bill is perfect, this legislation addresses many concerns expressed by our members," Alabama Farmers Federation President Jimmy Parnell said in a statement. "It gives farmers greater flexibility in choosing programs to fit their individual businesses and allows prices and yields to be adjusted based on global markets and production history. We appreciate Congress and the Trump administration getting a farm bill approved so farmers can have certainty going into next year."
"This 2018 farm bill is a complete package — one that will serve all Americans," American Farm Bureau President Zippy Duvall said. "Farm and ranch families in particular will find a good degree of risk management support they need to help them weather the prolonged downturn in the agricultural economy that many of us are facing. Next year, we are going to face continued challenges across farm and ranch country, and this new farm bill gives us the tools we will need to weather this ongoing storm."
The conference committee version of the bill that was signed into law on Thursday passed both the House and the Senate with bipartisan support. The bill passed after the conference committee removed a Republican House measure that would have imposed strict work requirements on people who receive supplemental nutrition assistance program (SNAP) benefits, still commonly called "food stamps." Pres. Trump said at the bill signing ceremony that he would impose the work requirements administratively.
"I have instructed my administration to take immediate action on welfare reform," Trump said. "Millions of able-bodied, working-age adults continue to collect food stamps without working or even looking for work. This action … was a difficult thing to get done. But farmers wanted it done, we all wanted it done, and I think in the end it's going to make a lot of people very happy."
The White House said that the Farm Bill provides critical funding for the United States Department of Agriculture and provides support, certainty, and stability to our Nation's farmers. The bill will: Extend farm support programs and improve crop insurance; Maintain vital disaster programs to ensure our farmers and agricultural producers are well-prepared to weather market disruptions; Promote agricultural exports and opening of new markets for America's farmers; Expand rural broadband development and dedicate resources to fight the opioid crisis; Promote voluntary conservation, outdoor recreation, and better water infrastructure; and Encourage forest management partnerships with States and localities.
Print this piece
Lawmaker files bill to ban treatments for transgender kids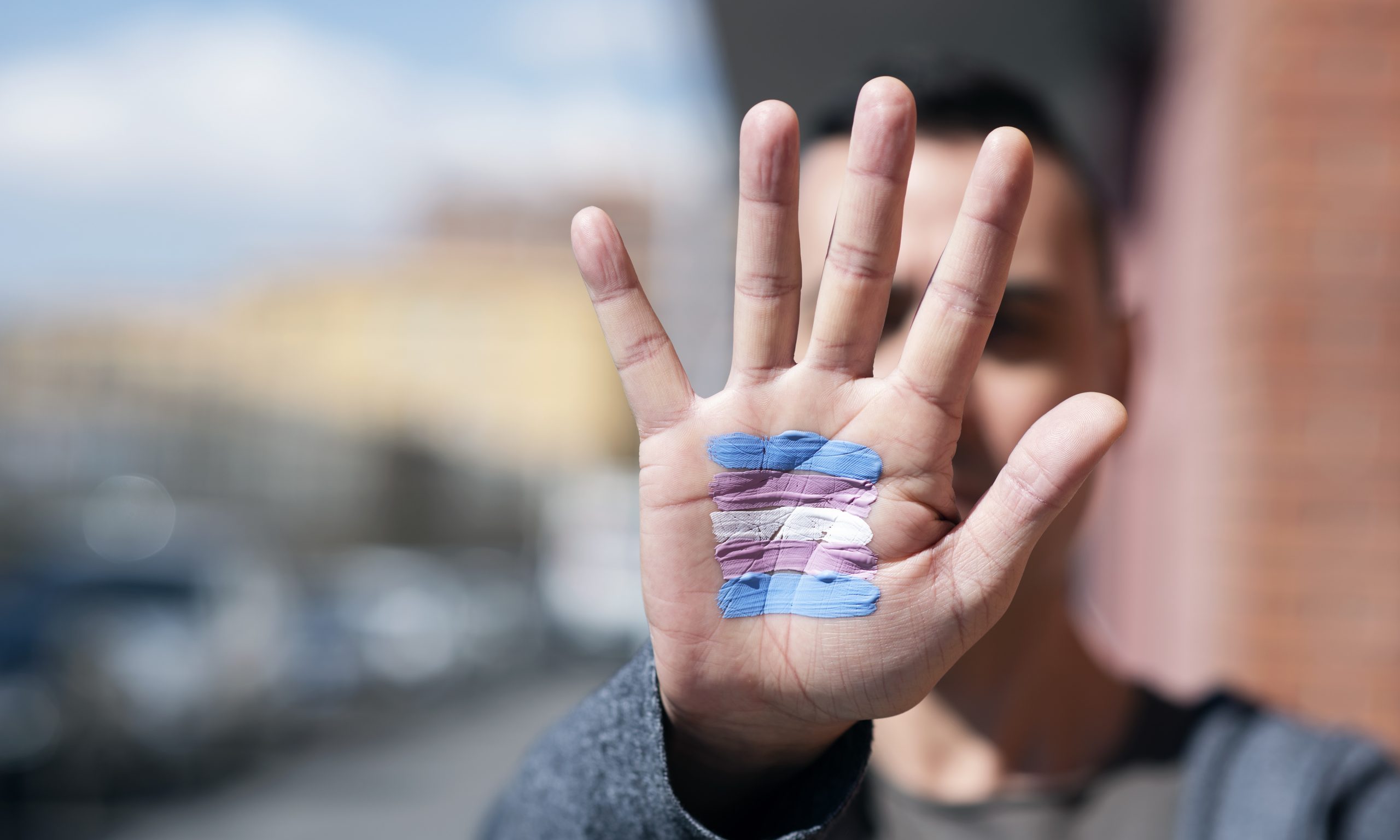 Republican Wes Allen, R-Troy, filed a bill to prevent doctors from providing hormone replacement therapy or puberty suppressing drugs to people younger than 19 who identify as transgender.
HB303, the Alabama Vulnerable Child Compassion and Protection Act,  would make it a Class C felony, punishable by up to 10 years in prison, for doctors to prescribe puberty-blocking medications or opposite gender hormones to minors. Allen's legislation would also ban hysterectomy, mastectomy or castration surgeries from being performed on minors.
"I was shocked when I found out doctors in Alabama were prescribing these types of drugs to children," Allen said in a news release. "This is something you hear about happening in California or New York but it is happening right here in Alabama and it's time we put a stop to that practice."
Allen said that children experiencing gender dysphoria are struggling with a psychological disorder and that they need therapeutic treatment from mental health professionals instead of medical intervention that would leave their bodies "permanently mutilated." 
"These children are suffering from a psychological disorder, just as someone who is suffering with bipolar disorder or schizophrenia but we treat those patients and try to help them. We should treat these psychological disorders as well."
In 2018, a policy statement from the American Academy of Pediatrics (AAP) said that:
"Transgender identities and diverse gender expressions do not constitute a mental disorder; 

Variations in gender identity and expression are normal aspects of human diversity, and binary definitions of gender do not always reflect emerging gender identities; 

Gender identity evolves as an interplay of biology, development, socialization, and culture; and

If a mental health issue exists, it most often stems from stigma and negative experiences rather than being intrinsic to the child"
The World Health Organization (WHO) announced in 2018 that it was removing "gender identity disorder" from its global manual of diagnoses and reclassify "gender identity disorder" as "gender incongruence," which is now listed under the sexual health chapter rather than the mental disorders chapter. 
In a 2018 interview, Dr. Lale Say, a reproductive health expert at the WHO, said that gender incongruence was removed from the list of mental health disorders because "we had a better understanding that this was not actually a mental health condition and leaving it there was causing stigma. So in order to reduce the stigma, while also ensuring access to necessary health interventions, this was placed in a different chapter."
In 2012, the American Psychiatric Association revised the Diagnostic and Statistical Manual of Mental Disorders (DSM) to remove the term "gender identity disorder" from the manual and add the term "gender dysphoria."
Allen's bill will be considered by the Alabama House of Representatives in the coming weeks.
Print this piece