Dow gained over a thousand points Wednesday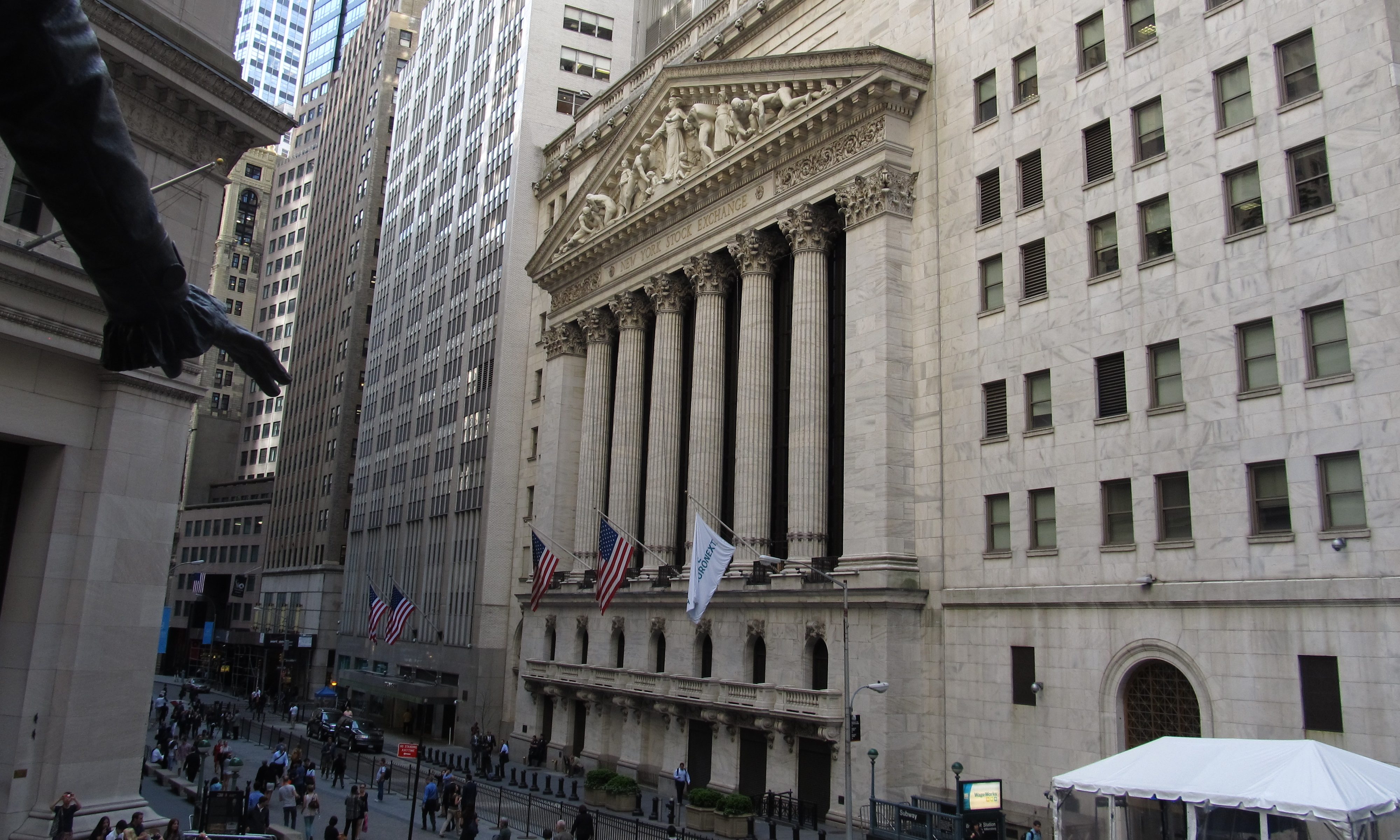 Stocks rebounded Wednesday after getting hammered last week and on Christmas Eve.
The Dow Jones Index gained 1086 points to close at 22,878. That is the largest points gained in a day for the index in history and was a 4.98 percent gain in value on the day.
The move was broad-based and most indexes showed a gain on the day. The S&P 500 gained 116.6 points to close at 2,467 points on the day. The NASDAQ index gained 361 points to close at 6,554 points.
The Dow had dropped 653 points on Monday after consecutive down trading days. Stocks had been moving down all month, but the selloff accelerated last Wednesday when Federal Reserve Board Chairman Jerome "Jay" Powell announced both an interest rate hike and gave the opinion that the Fed expected to keep raising rates through 2019. When markets closed on Monday the Dow was down 15.52 percent over the month of December.
Markets were closed on Tuesday for the Christmas holiday.
The move to the upside was sparked on Wednesday when retailers reported that this Christmas season was up 5.1 percent over last year's signaling that consumer confidence is still very high.
The market indexes set all-time record highs in September and October, but turned to the downside over concerns about whether or not those valuations could be justified by corporate earnings and because the price of a barrel of oil has plunged from $75 a barrel in October to just $45 a barrel this week. Retain fuel prices have dropped for 77 consecutive days. Energy stocks were the hardest hit in December and have been among the stocks that are leaders to the downside, though all eleven market sectors were down over the month in Monday's trading. Oil prices increased 8.8 percent on Wednesday helping fuel the market rebound.
Despite Wednesday's record gains, stocks, remain down for the month of December and most stocks are still down for the year. While the markets have been exceptionally volatile this year, two million jobs have been created in 2018 and unemployment is down to just 3.7 percent.
There are also persistent concerns by investors that the Federal Reserve's rate hikes are going to make it more difficult for the government to service the national debt and that higher interest rates on things like mortgages and credit cards could lead to an increase in consumer bankruptcies.
The White House assured the markets over the weekend, that President Donald J. Trump (R) had no plans to fire Jay Powell.
Thursday is the sixth day into a partial government shutdown over the President's demand that Congress fund a border wall. There are also still considerable international trade tensions, especially with China, weighing on the markets.
Governor announces auto supplier IAC plans Alabama expansion
IAC is committing $34.3 million in new capital investment to expand its new manufacturing facility located in Tuscaloosa County.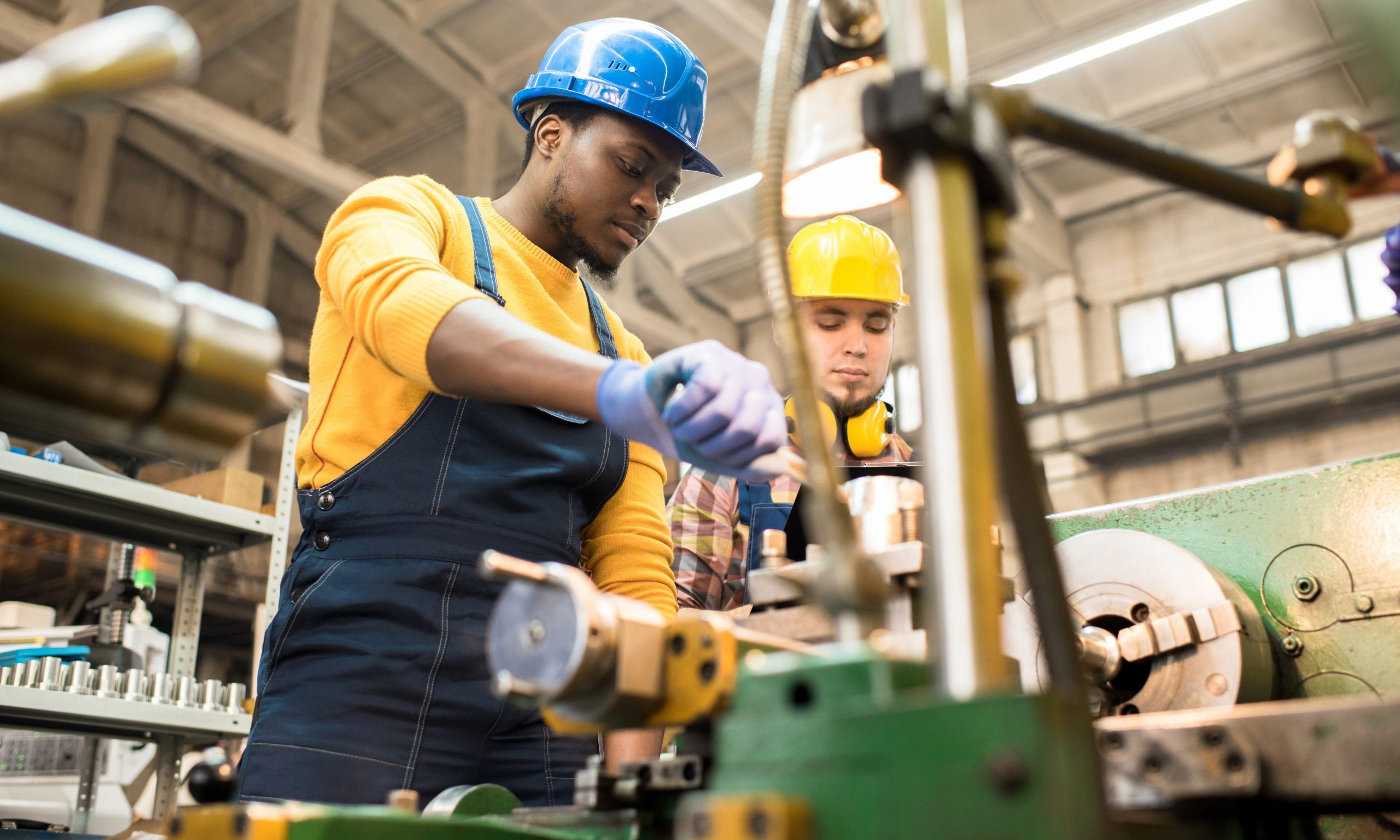 Gov. Kay Ivey announced Monday that International Automotive Components Group North America Inc. plans to invest over $55.9 million in expansion projects that will create 182 jobs at two Alabama facilities.
"International Automotive Components is a leading global auto supplier, and I am pleased that this world-class company is growing significantly in Alabama and creating good jobs in Cottondale and Anniston," Ivey said. "IAC's growth plans show that Alabama's dynamic auto industry continues to expand despite today's challenging environment."
Nick Skwiat is the executive vice president and president of IAC North America.
"Alabama was the logical choice due to its skilled workforce and proximity to the customer," Skwiat said. "We are excited to see the continued growth of the automotive industry in Alabama and we plan to grow right along with it. We thank the Governor and Secretary Canfield for their leadership in this sector."
IAC is committing $34.3 million in new capital investment to expand its new manufacturing facility located in Tuscaloosa County. This facility will produce door panels and overhead systems for original equipment manufacturers. That project will create 119 jobs at the production site in Cottondale.
IAC also plans to invest $21.6 million at its manufacturing facility located in the former Fort McClellan in Anniston. That East Alabama project will create another 63 jobs.
This project builds on a milestone 2014 expansion that doubled the size of the Calhoun County facility. There IAC manufactures automotive interior components and systems. Key components produced at the Anniston plant include door panels, trim systems and instrument panels for original equipment manufacturers.
IAC Group is a leading global supplier of innovative and sustainable instrument panels, consoles, door panels, overhead systems, bumper fascias and exterior ornamentation for original equipment manufacturers.
IAC is headquartered in Luxembourg and has more than 18,000 employees at 67 locations in 17 countries. The company operates manufacturing facilities in eight U.S. states.
"With operations around the globe, IAC is the kind of high-performance company that we want in Alabama's auto supply chain to help fuel sustainable growth," said Alabama Commerce Secretary Greg Canfield. "We look forward to working with IAC and facilitating its future growth in this strategic industrial sector."
Danielle Winningham is the executive director of the Tuscaloosa County Industrial Development Authority.
"International Automotive Components is a valued part of Tuscaloosa County's automotive sector," Winningham said. "We are grateful for IAC's investment in our community and the career opportunities available to our area workforce as a result of their investment."
"The City of Anniston is excited that IAC has made the decision to expand here. I have enjoyed working with the leadership at IAC, the Calhoun County EDC, and the state of Alabama to get this project finalized," said Anniston Mayor Jack Draper. "This is even further evidence that Anniston is indeed open for business."
Only Michigan has more automobile manufacturing jobs than the state of Alabama. Honda, Mercedes, Hyundai, Polaris, Toyota and soon Mazda all have major automobile assembly plants in the state of Alabama.