Opinion | 2019: Great things or one damn thing after another?
As we look forward to the new year, on the one hand, there is no compelling reason for exuberant optimism, but on the other, there is no cause for debilitating pessimism as 2019, like other years, will offer opportunities where the state can grow and prosper and still experience yet unimagined problems and scandal.
Politics, like life, can sometimes be just one damn thing after another.
Crucial to any success in government, business or most human endeavor is leadership. In this sense, Gov. Kay Ivey, Speaker of the House Mac McCutcheon, Senate President Pro Tem Del Marsh and Chief Justice Tom Parker will hopefully commit to moving the state forward with clarity and purpose.
Parker may prove to be the singular individual who can save the state's tittering ethics laws. But more on that in a minute.
Republicans securely command every branch of state government, which also places an ideological burden not just on those elected officials but also on the state party.
ALGOP Chair Terry Lathan must guide the party to support policies that are best for Alabama even if they do not fit neatly into a national narrative.
There is also reason to believe an opportunity for Democrat House Minority Leader Anthony Daniels and Senate Democrat Leader Bobby Singleton to challenge the Republican status quo in a rational discussion of ideas.
Singleton's relationship with Marsh and Daniels' closeness to McCutcheon bodes well for some bipartisan dealmaking. But Daniels and Singleton must be willing to stand in front of the media and offer alternatives and criticism every time Republicans push cockamamy ideas or try to run them over for purely partisan gains.
As a minority party, the press is the Democrats best weapon and should be used to paint a big picture of where they stand and how they are different from Republicans
Republicans have been successful at winning elections, but their record of governing for all the people is no more stellar than the Democrats they replaced in 2010.
Any thinking individual knows there is more to governing than winning an election. Governing means enacting sound policy that produces meaningful results. Sloganeering, PR stunts and homespun bromides might equal electoral victory but only workable, principled actions result in legislative success.
The best leaders are those who upon election act as if the last election was their last campaign so they can serve the interests of their constituents and not the next election.
Gov. Ivey has signaled that she is going to do the difficult things that her predecessors refused to do. Now we must hope the Legislature will follow suit and not merely nibble around the edges of the state's most pressing needs.
There is inherent in each new year the promise of a fresh start, a do-over if you will, where we can wipe the slate clean and began anew.
But dark omens are already evident and will come into sharp focus as the year unfolds.
Most apparent is the cloud hanging over the head of Attorney General Steve Marshall, who came to power after making a devil's pact with then-Gov. Robert Bentley and his muse, Rebekah Caldwell Mason, to keep them safe from Special Prosecution Divison Chief Matt Hart. Marshall reneged on his agreement with Bentley but kept his promise to big donors to remove Hart once he won his election. Not only did Marshall sellout Hart to win an election, he also took nearly a million dollars in illegal campaign contributions.
Marshall should be under indictment for illegally accepting $735,000 in dirty money from the Republican Attorneys Generals Association. Instead, he and his sidekick, Katherine Green Robertson, are pushing a watered down version of the State's Ethics Act to curry favor with the state's elites.
Commissioners Jerry L. Fielding, Frank C. "Butch" Ellis, Jr., and John Plunk gave Marshall his get out of jail free card, proving they are as corrupt as Marshall.
The Ethics Commission and lawmakers were warned about offering Marshall cover for willingly and knowingly accepted illegal campaign contributions to win his election, but those warnings were ignored for political considerations.
Once Marshall's moral failings and false image is exposed to lawmakers, and those who helped him win the election will be as shocked and humiliated as those who backed one of North Carolina's most notorious politicos, John Edwards.
Perhaps the most dire and dangerous problem facing the state is the lawless Ethics Commission, which under the leadership of Judge Fielding has used extraordinary means to subvert the rule of law by becoming a law unto themselves. Chief Justice Tom Parker is most capable of using his bully pulpit to champion an ethics commission and ethics laws that don't reward elite-lawbreakers but holds them accountable like everyone else.
Ancient thinkers understood that character is destiny so it is that if those of good character lead with clearness of purpose and honesty of thought, then 2019 will be better than the year that will soon pass into memory.
Alabama's state leaders both in government and the private sector can do great things, but the question is, will they?
Opinion | Who will stand and lead?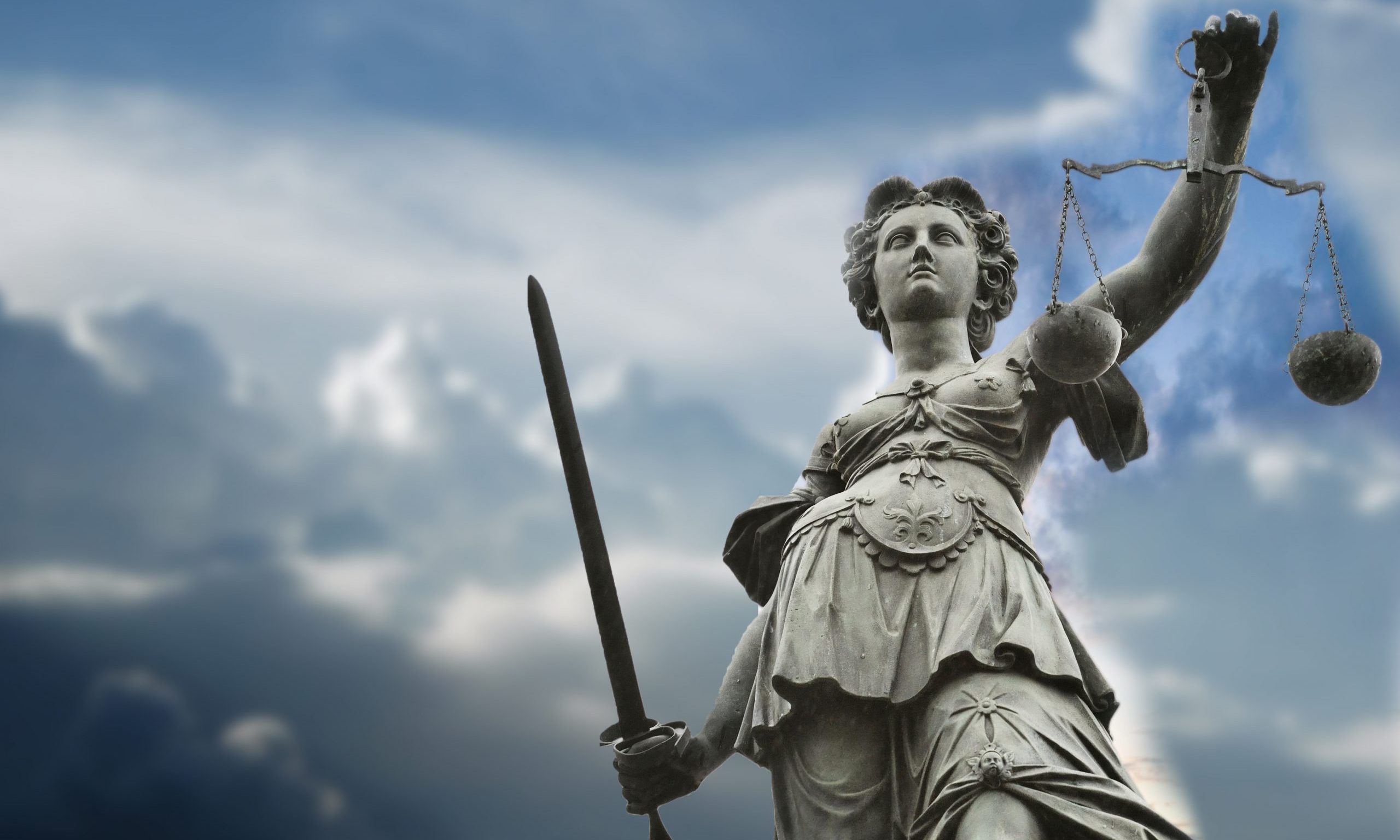 Alabama is beset by a worldwide pandemic, economic collapse and a growing cry for social justice for its black citizens.
Anyone of these crises alone would require superior leadership of conscience, fortitude and political skill. But at this moment, who is leading?
The silence of the state's top leaders is troubling but speaks to the paralyzing effects of polarizing politics.
As the number of sick, hospitalized and dying from COVID-19 continues to rise in Alabama, the voices of those in charge are painfully silent.
Has the state abdicated its responsibility for the health and safety of its citizens in favor of hoping for a quick economic rebound?
In the wale of the protest that began with the killing of George Floyd and continues today, on the Republican side, only a few have offered constructive comments.
In a recent column Congressman Bradley Byrne wrote, "These last few weeks have riveted the country's attention on police brutality. The murder of George Floyd was an atrocity, and unfortunately, it's not the first one. As we have so often in our history, it's time for America to respond with appropriate and reasonable reform. It's not time to lose our heads, however."
He also said, "Let's say it plainly. Black people are of equal moral value as white people. It's Biblical; it's American. And to treat people differently based on their race is morally and legally repugnant. To injure or kill them for the same reason goes against everything we stand for."
Byrne argues that it is mostly a local issue and singles out only rouge cops, but it's a starting point for dialogue.
Gov. Kay Ivey, in a June 1 statement said, "Like so many others throughout the country and around the world, I, too, was shocked and angered by the tragic actions that led to the senseless death of George Floyd last week in Minneapolis," Ivey said. "It is a death that should have never happened, and it is a tragedy for which that too many people, especially African Americans, are all too familiar."
While Ivey condemned violent protests, she recalled that Alabama citizens have a rich history of using "peaceful protests to lead the country – and the world – to positive change."
While peaceful protest did, in fact, over time bring about change, it would require willful ignorance to forget Alabama's Bloody Sunday where civil protesters were beaten by law enforcement or the Birmingham Campaign where Bull Connor's police and fire department clubbed, fire hosed and sicced attack dogs on the activists.
Alabama's peaceful protests were marked repeatedly by brutal acts against black citizens who were only asking for the promises made at the nation's founding.
The state's history of racism is legend, and even the State's 1901 Constitution was and still is used as a segregationist weapon to oppress blacks Alabamians.
In a campaign to drum up voter support for the 1901 Constitution, an advertisement read, "White Supremacy! Honest Elections! and the New Constitution! One and Inseparable!"
So, where is the state's white Republican supermajority? Certainly they all don't believe the novel coronavirus is a hoax to ruin the economy and defeat President Donald Trump.
How many must die before the human cost demands they stop lying?
Surely not all of them think protesters are thugs and anarchists.
How many more years must black citizens face injustice before they say "enough?"
There comes a time when a leader must stand for those who are being wronged and those who are sick and dying.
When will the state's elected leaders stand for more than the next election?
Perhaps it's time to turn away from Montgomery and to the big city mayors as an example of how to get things accomplished. The big five city mayors have done remarkable work guiding their cities during the COVID-19 outbreak.
And except for Huntsville, these five mayors — three Democrats and two Republicans — have managed to keep Black Lives Matter protests mostly peaceful.
Birmingham Mayor Randall Woodfin has faced the most challenges and has shown courageous and wise leadership. Likewise, Montgomery's Steven Reed, Tuscaloosa's Walt Maddox, and Mobile's Sandy Stimpson have displayed calm, decisive guidance through both the COVID-19 panic and the protest. Only Huntsville Mayor Tommy Battle has stumbled, allowing law-enforcement to teargas and fire rubber bullets at the mostly peaceful protesters. In all other respects, he has done well, but he should renounce the police actions that took place in his city.
In a state where leaders often cite scripture, it is perhaps time to remember Paul's words in 1 Corinthians 14:8 where he said, "Again, if the trumpet does not sound a clear call, who will get ready for battle?"
It's not surprising, but it is disappointing that so many of the state's leaders remain voiceless when a call to action is needed.
Where is the leader who says, "The pandemic is at its worst right now. Stay home when you can, wear a mask when you go out, avoid large gatherings, and care for your neighbor."
Where is the one who stands up and says that black citizens are being repressed, underrepresented and abused?
Who dares say "Black Lives Matter" without a caveat.
Our state once again is being tried and failing is always an option, but let's pray we don't fail again.
People are jobless, sick and dying, and our black citizens are being mistreated in so many ways.
If, as Dr. King said, "The arc of the moral universe is long, but it bends toward justice," let it bend now in our state's time of need.
And let leaders stand up for justice for all.