Alabama advances to National Championship game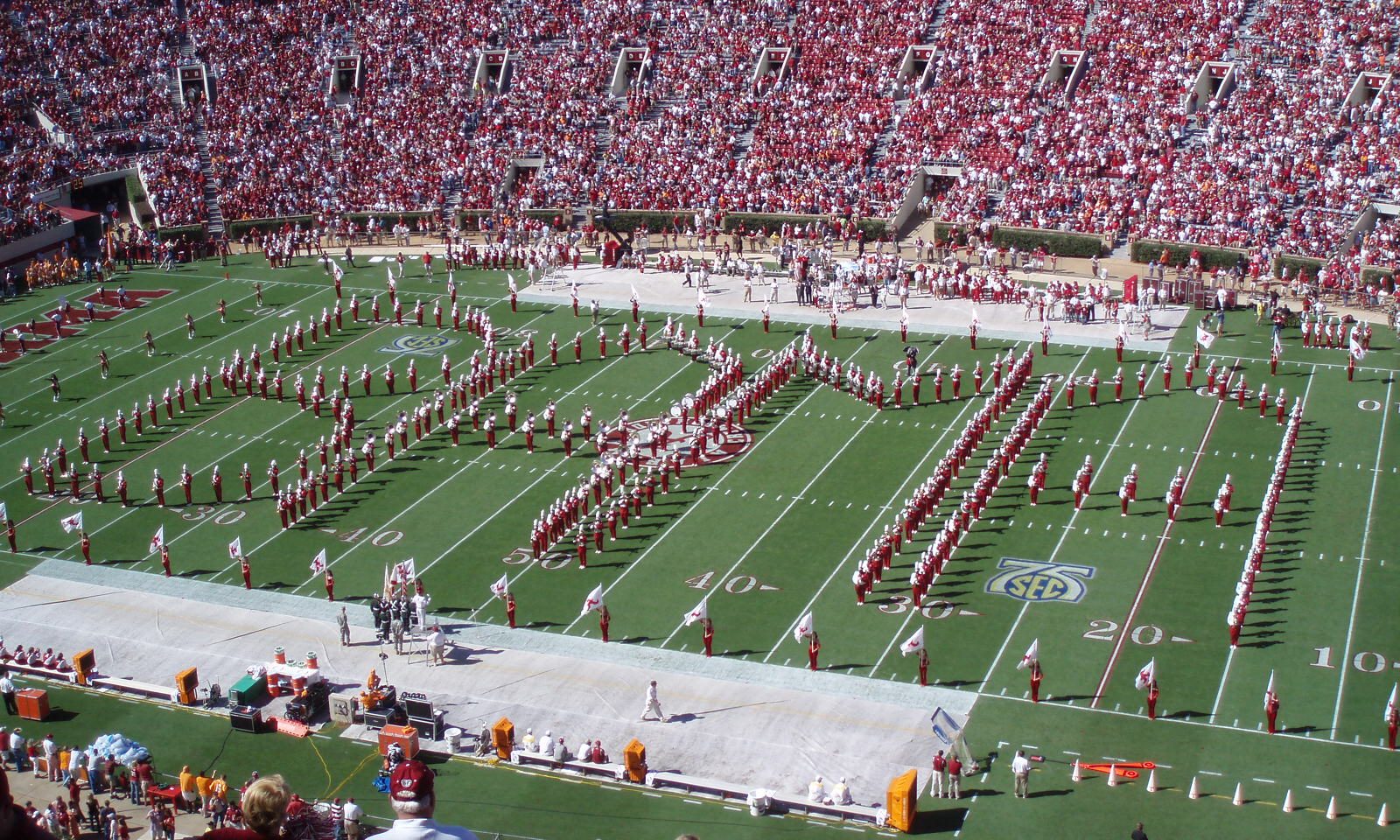 On Saturday, the University of Alabama football team defeated the University of Oklahoma football team in the college football playoff semifinals to advance to the college football national championship game. The Tide will play Clemson, who defeated Notre Dame in the other semi-final.
Alabama won the game in the Orange Bowl in Miami by the score of 45 to 34.
Alabama jumped out to a 28 to 0 lead early in the second 11 quarter. Oklahoma got within 11 points a few times; but Alabama never trailed. Alabama star quarterback Tua Tagovailoa threw for 318 yards and four touchdowns.
Coach Nick Saban has won six national championships in his career and if he wins his seventh would pass legendary Alabama Coach Paul "Bear" Bryant.
This is the fourth year in a row that Alabama has played Clemson in the playoffs.
Alabama defeated Clemson in the semi final game a year ago. Clemson defeated Alabama in the national championship game two years ago; after Alabama defeated Clemson in the national championship game three years ago.
Clemson head football coach Dabo Swinney is a former Alabama football player, who began his coaching career at Alabama as an assistant coach. It was obvious even before the season that Clemson and Alabama were both on paths to be in the final four. Both teams went through their season's undefeated and both won their conference championship games before easily besting their semifinal opponents.
The number one and number two teams in the country both replaced the quarterbacks that started last year's playoff run with more talented underclassmen. At Alabama, last year's backup quarterback freshman Tua Tagovailoa replaced starter Jalen Hurts at halftime in the national championship game. At South Carolina, starter Kelly Bryant was benched during this season for talented freshman Trevor Lawrence. After Hurts lost the quarterback competition, he remained with the Alabama program, played in several games, and even came off the bench to lead Alabama from behind in the SEC Championship game against Georgia. Bryant quit the program immediately after Lawrence was named the starter.
While Alabama and Clemson football fans are excited that their programs are the two best in college football; the national TV viewing public was not as excited. Television ratings were down significantly from last year. The Cotton Bowl and Orange Bowl on Saturday night posted significantly lower television ratings than the Rose Bowl and Sugar Bowl did on January 1, 2018 last year. Clemson's Cotton Bowl win over Notre Dame had a 10.3 overnight television rating; while Alabama's Orange Bowl win over Oklahoma had a 10.4 rating. Last year, the Rose Bowl matchup of Georgia and Oklahoma had a 14.8 rating while Alabama's defeat of Clemson in the Sugar Bowl posted a 12.5 rating. Of course, last year's two games were a whole lot more competitive which likely also played a factor. The inexplainable decision by the people that run college football to move the games from the traditional New Year's Day to December 29 likely also was a factor in the ratings plunge. Another factor is that less than 75 percent of American households still subscribe to ESPN, according to Nielson. Fox Sports TV and radio commentator Colin Cowerd said that college football, "Had become too regional" and that the sport needed elite teams west of Denver and in the Northeast.
Despite the criticism, College football remains the most popular support in the state of Alabama and Tide fans will undoubtedly be watching Alabama vs. Clemson IV.
The National Championship game will be played on Monday, January 7. The game is at Levi's Stadium in Santa Clara, California. The game will be broadcast on ESPN at 7:00 p.m. Chris Fowler, Kirk Herbstreit, Maria Taylor and Tom Rinaldi will provide TV coverage for the network.
(Original reporting by Yahoo Sports contributed to this report.)
Print this piece
Bill would make owning pre-1960 slot machines legal for personal use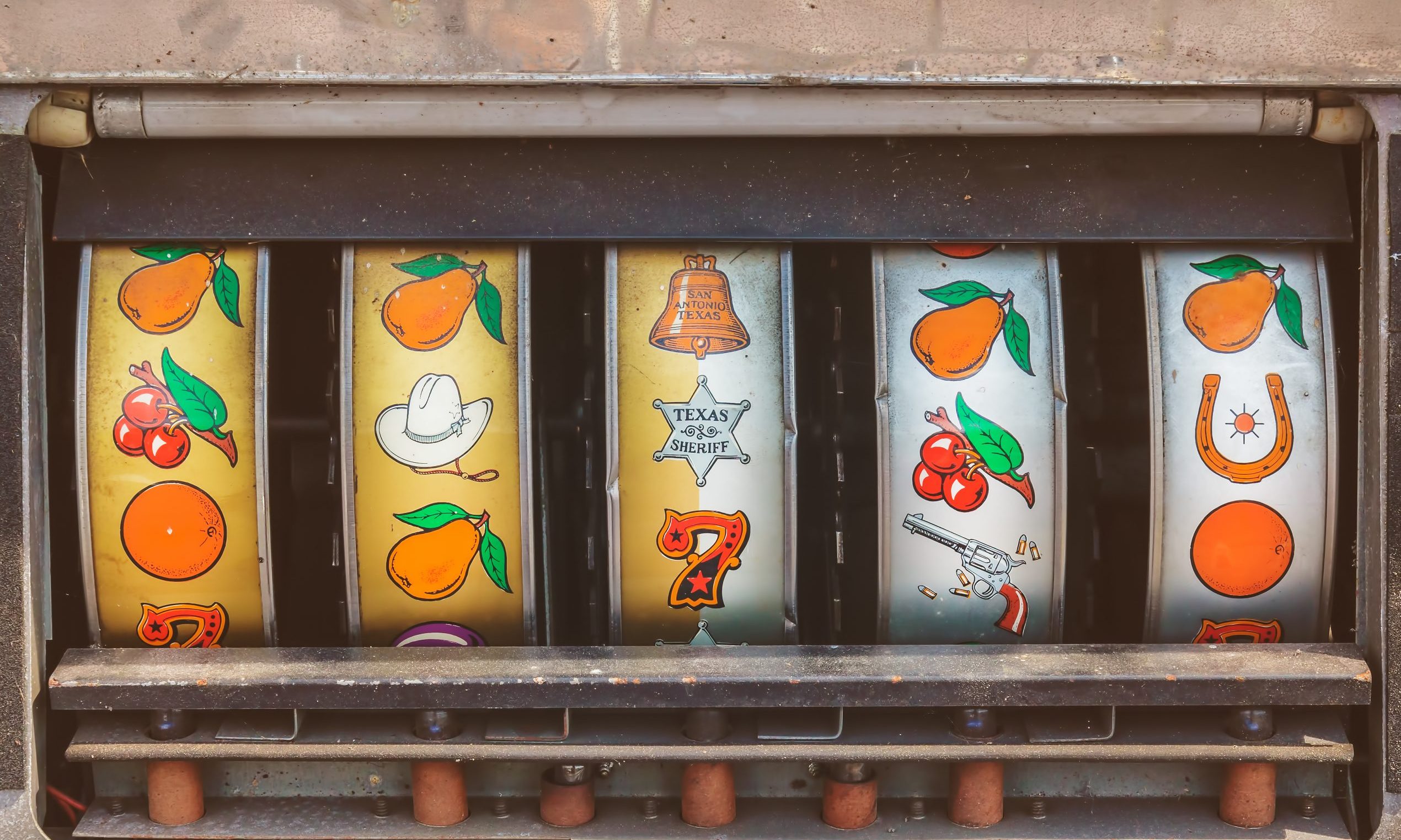 Vintage slot machines are highly sought-after by collectors, but owning one for personal use is a crime in Alabama. That could change this year. 
Rep. Chip Brown, R-Mobile, told APR by phone on Wednesday that he was approached by a group of antiques collectors who asked that he write a bill that would allow a person to own the vintage slot machines for personal use. 
Mention of legislation around gaming machines of any kind raises caution in Montgomery, where legislators and special interests have for decades fought over gambling and whether to establish a state lottery. Brown said he was well aware of the sensitivity of the subject matter when crafting the bill, which makes clear it won't allow any of the old machines to be used for commercial purposes. 
"All this does is it just allows individuals to collect pre-1960 slot machines for their own home collection," Brown said.  "I was very careful when we drafted the bill to make sure that it wouldn't open the door to any bigger issues." 
House Bill 260 reads that "The crime of possession of a gambling device does not apply to a slot machine manufactured before 1960, with the intention that the slot machine be used only for the personal and private use of the owner or for public display as a historical artifact in a manner that the slot machine is not accessible to the public."
Alabama is one of eight states that do not allow ownership of slot machines made in any year. Other state laws vary, allowing residents to own machines made before certain years. 
Pre-electric slot machines are highly sought-after, and can fetch many thousands of dollars. Brown said those who want to own one for personal use ought to be be able to do so. 
"I'm hoping I can get it in debate in committee next week," Brown said of his bill.
Print this piece