Jones supports efforts to address student loan debt for people of color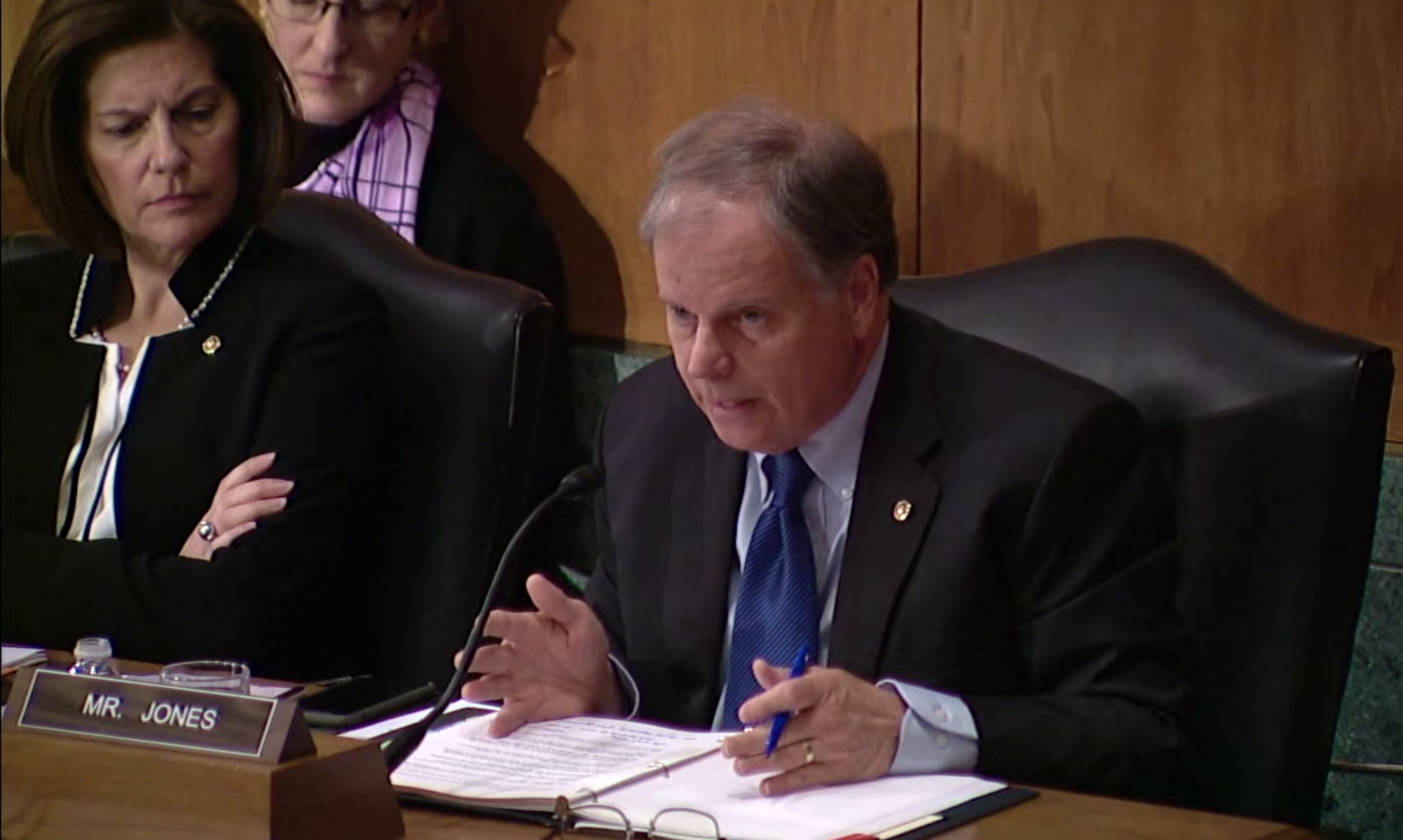 U.S. Senator Doug Jones, D-Alabama, led a letter to over 100 key stakeholders nationwide to solicit feedback that can help improve federal policies for student borrowers of color and make access to higher education more equitable.
Stakeholders receiving the letter included experts in education policy and leaders in business, advocacy, academia, civil rights, consumer protection, and women's issues. Senators Catherine Cortez-Masto (D-New Mexico), Kamala Harris (D-California), and Elizabeth Warren (D-Massachusetts) co-signed the letter.
The senators wrote, "Students of color are more likely to borrow, borrow in greater amounts, and are less likely to be able to pay down their debt than their white peers – even if they graduate. This disproportionate debt burden can cause significant financial distress and affect their ability to build their path to the middle class, a key goal of the federal financial aid investment."
"African-American and Latino students still owe more than 100 percent of their loan balance after 12 years of college entry, even if they complete a degree," Jones and the other Senators and stakeholders wrote. "White students, meanwhile, owe anywhere between 47 to 70 percent of their loan balance depending on the credential they obtained. Even among bachelor's degree graduates, the African-American-white debt gap more than triples after graduation, due to differences in interest accrual, graduate school borrowing, and ongoing deeper issues related to labor market discrimination, racialized economic hardships, and familial wealth."
"These outcomes are staggering and unacceptable," the letter continued. "As members of Congress, we are committed to doing better for these students and ask for your assistance in defining specific proposals the federal government can take to address these disparities."
Senator Jones is hosting an HBCU Summit in Birmingham on February 1 to discuss this issue and others impacting Historically Black Colleges and Universities (HBCUs). The Summit will provide a forum for students, educators, and administrators to exchange information and ideas to strengthen these educational institutions.
Senator Jones supported securing a 14-percent increase in federal resources for HBCUs in the March 2018 omnibus spending bill and introducing legislation to permanently extend and increase federal funding for MSIs.
Doug Jones is a former U.S. Attorney who was elected to the Senate in a special election in 2017 where he defeated Chief Justice Roy Moore (R). Jones served as an aid to former U.S. Senator Howell Heflin (D-Alabama). He was appointed U.S. Attorney by then President Bill Clinton (D).
According to the Federal Reserve, the American people are carrying over $19 trillion in personal debt. Of that $1.6 trillion is student loan debt.
U.S. Supreme Court rules Alabama can ban curbside voting
"The District Court's modest injunction is a reasonable accommodation, given the short time before the election," the three dissenting justices wrote.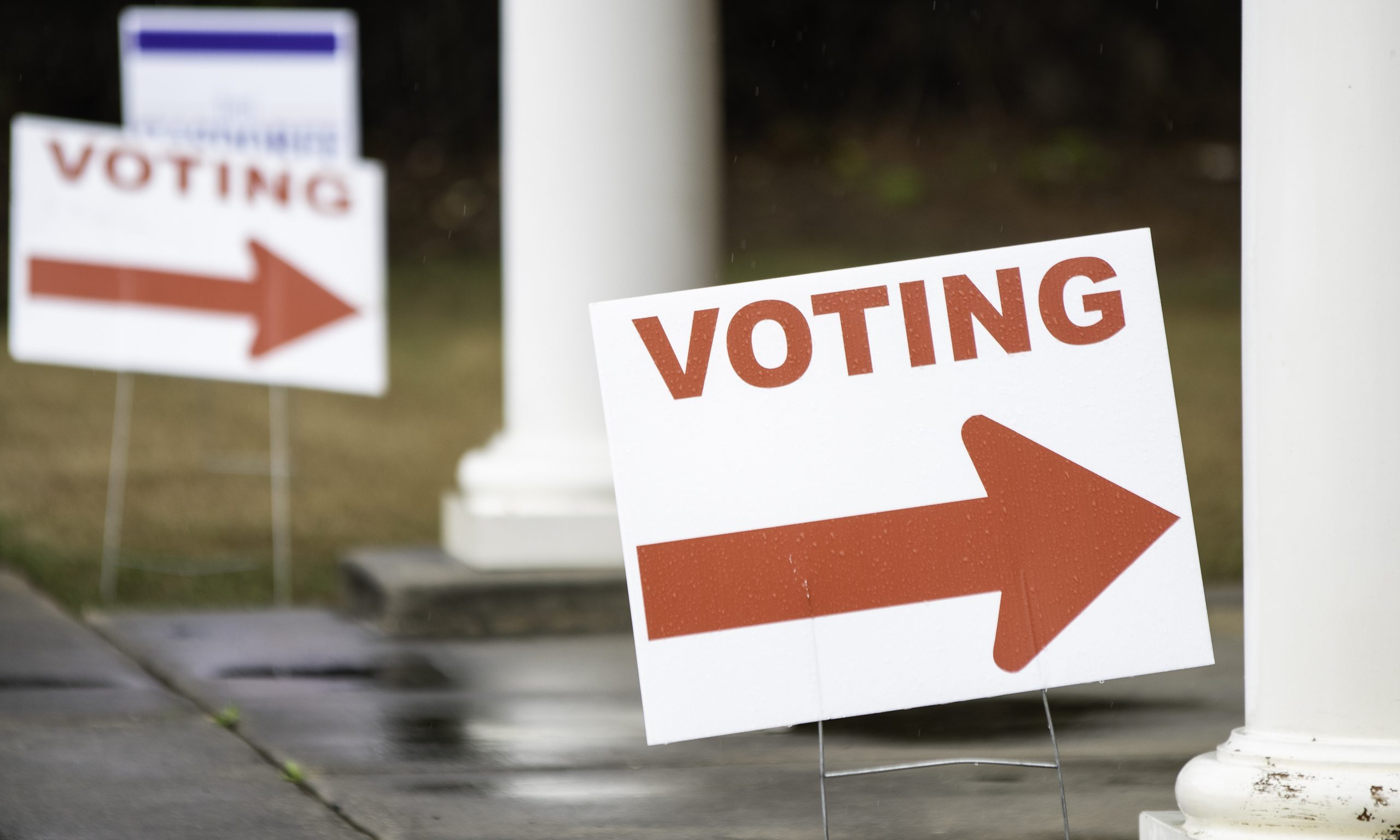 The Supreme Court, in a 5-3 decision, allowed Alabama Secretary of State John Merrill to ban curbside voting, staying a district court injunction that had allowed some counties to offer curbside voting in the Nov. 3 election amid the COVID-19 pandemic.
The Supreme Court's majority in its order declined to write an opinion, but Justices Stephen Breyer, Elena Kagan and Sonya Sotomayor's five-page dissent is included.

The lawsuit — filed by the NAACP Legal Defense and Educational Fund, Southern Poverty Law Center, American Civil Liberties Union, ACLU of Alabama and Alabama Disabilities Advocacy Program — was brought on behalf of several older Alabamians with underlying medical conditions.
"The District Court's modest injunction is a reasonable accommodation, given the short time before the election," the three dissenting justices wrote. 
Sotomayor, who wrote the dissent, closed using the words of one of the plaintiffs in the case. 
"Plaintiff Howard Porter Jr., a Black man in his seventies with asthma and Parkinson's disease, told the District Court, '[So] many of my [ancestors] even died to vote. And while I don't mind dying to vote, I think we're past that – We're past that time,'" Sotomayor wrote. 
Alabama Secretary of State John Merrill on Wednesday applauded the Supreme Court's decision. 
"I am proud to report the U.S. Supreme Court has now blocked a lower court's order allowing the fraudulent practice of curbside voting in the State of Alabama," Merrill said in a statement. "During the COVID-19 pandemic, we have worked diligently with local election officials in all 67 counties to offer safe and secure voting methods – including through the in-person and mail-in processes. I am glad the Supreme Court has recognized our actions to expand absentee voting, while also maintaining the safeguards put into place by the state Legislature."
"The fact that we have already shattered voter participation records with the election still being 13 days away is proof that our current voting options are easy, efficient, and accessible for all of Alabama's voters," Merrill continued. "Tonight's ruling in favor of election integrity and security is once again a win for the people of Alabama."
Sherrilyn Ifill, president and director-counsel of the NAACP Legal Defense and Education Fund, expressed frustration after the ruling in a tweet.
"Another devastating loss for voters and a blow for our team fighting to ensure safe voting for Black and disabled voters in Alabama. With no explanation, the SCOTUS allows Alabama to continue making it as hard as possible for COVID-vulnerable voters," Ifill wrote.
Curbside voting is not explicitly banned by state law in Alabama, but Merrill has argued that because the practice is not addressed in the law, he believes it to be illegal. 
A panel of federal appeals court judges on Oct. 13 reversed parts of U.S. District Judge Abdul Kallon's Sept. 30 order ruling regarding absentee voting in the upcoming Nov. 3 elections, but the judges let the previous ruling allowing curbside voting to stand. 
In his Sept. 30 ruling, Kallon wrote that "the plaintiffs have proved that their fears are justified" and the voting provisions challenged in the lawsuit "unduly burden the fundamental Constitutional rights of Alabama's most vulnerable voters and violate federal laws designed to protect America's most marginalized citizens."
Caren Short, SPLC's senior staff attorney, in a statement said the Supreme Court's decision has curtailed the voting rights of vulnerable Alabamians.
"Once again, the Supreme Court's 'shadow docket' – where orders are issued without written explanation – has curtailed the voting rights of vulnerable citizens amidst a once-in-a-century public health crisis. After a two-week trial, a federal judge allowed counties in Alabama to implement curbside voting so that high-risk voters could avoid crowded polling locations," Short said. "Tonight's order prevents Alabama counties from even making that decision for themselves. Already common in states across the South and the country before 2020, curbside voting is a practice now encouraged by the Centers for Disease Control and Prevention (CDC). It should be a no-brainer to implement everywhere during a pandemic; the Alabama Secretary of State unfortunately disagrees, as does the Supreme Court of the United States."