Jones supports efforts to address student loan debt for people of color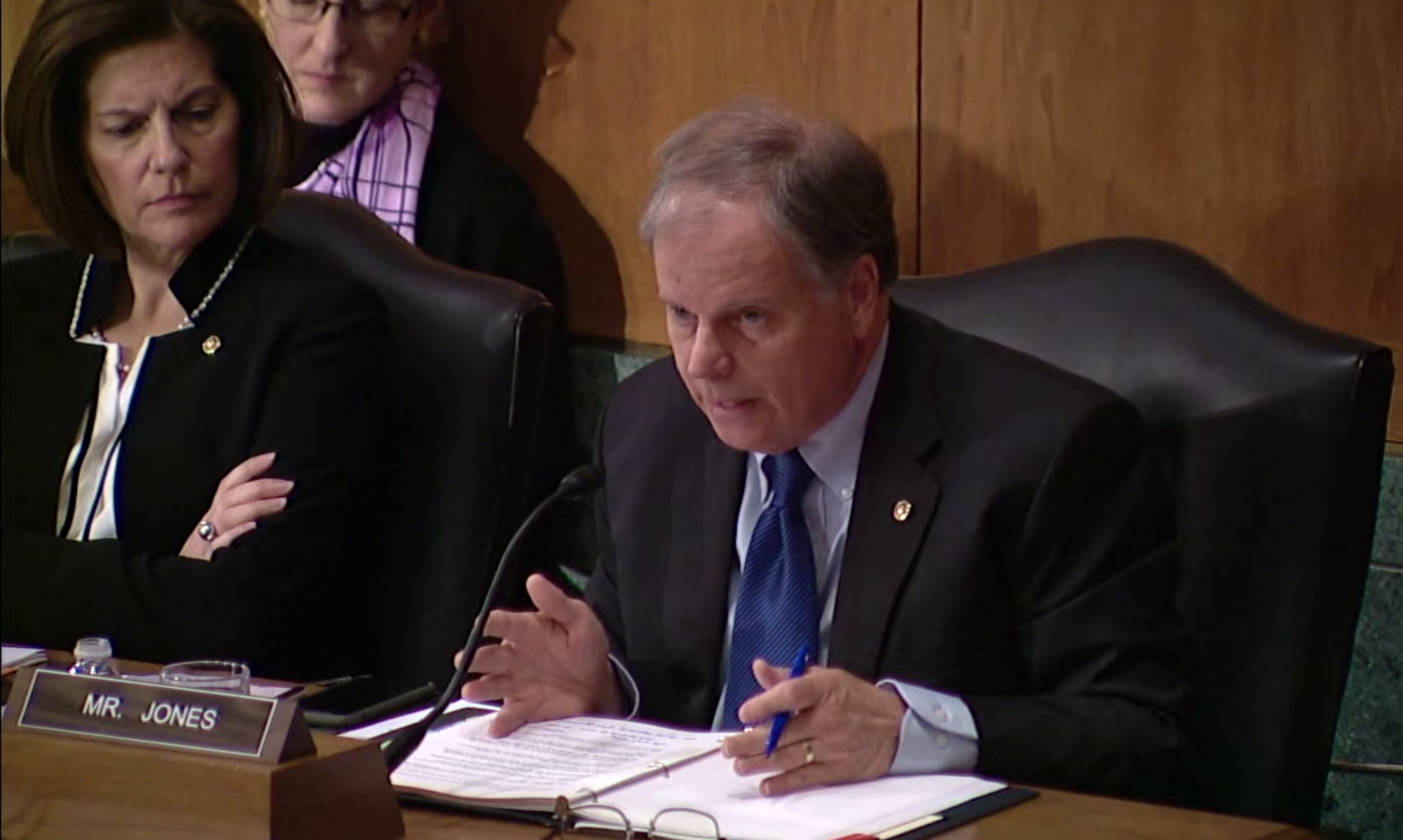 U.S. Senator Doug Jones, D-Alabama, led a letter to over 100 key stakeholders nationwide to solicit feedback that can help improve federal policies for student borrowers of color and make access to higher education more equitable.
Stakeholders receiving the letter included experts in education policy and leaders in business, advocacy, academia, civil rights, consumer protection, and women's issues. Senators Catherine Cortez-Masto (D-New Mexico), Kamala Harris (D-California), and Elizabeth Warren (D-Massachusetts) co-signed the letter.
The senators wrote, "Students of color are more likely to borrow, borrow in greater amounts, and are less likely to be able to pay down their debt than their white peers – even if they graduate. This disproportionate debt burden can cause significant financial distress and affect their ability to build their path to the middle class, a key goal of the federal financial aid investment."
"African-American and Latino students still owe more than 100 percent of their loan balance after 12 years of college entry, even if they complete a degree," Jones and the other Senators and stakeholders wrote. "White students, meanwhile, owe anywhere between 47 to 70 percent of their loan balance depending on the credential they obtained. Even among bachelor's degree graduates, the African-American-white debt gap more than triples after graduation, due to differences in interest accrual, graduate school borrowing, and ongoing deeper issues related to labor market discrimination, racialized economic hardships, and familial wealth."
"These outcomes are staggering and unacceptable," the letter continued. "As members of Congress, we are committed to doing better for these students and ask for your assistance in defining specific proposals the federal government can take to address these disparities."
Senator Jones is hosting an HBCU Summit in Birmingham on February 1 to discuss this issue and others impacting Historically Black Colleges and Universities (HBCUs). The Summit will provide a forum for students, educators, and administrators to exchange information and ideas to strengthen these educational institutions.
Senator Jones supported securing a 14-percent increase in federal resources for HBCUs in the March 2018 omnibus spending bill and introducing legislation to permanently extend and increase federal funding for MSIs.
Doug Jones is a former U.S. Attorney who was elected to the Senate in a special election in 2017 where he defeated Chief Justice Roy Moore (R). Jones served as an aid to former U.S. Senator Howell Heflin (D-Alabama). He was appointed U.S. Attorney by then President Bill Clinton (D).
According to the Federal Reserve, the American people are carrying over $19 trillion in personal debt. Of that $1.6 trillion is student loan debt.
Print this piece
Doug Jones: Anniston could still be called upon to treat coronavirus patients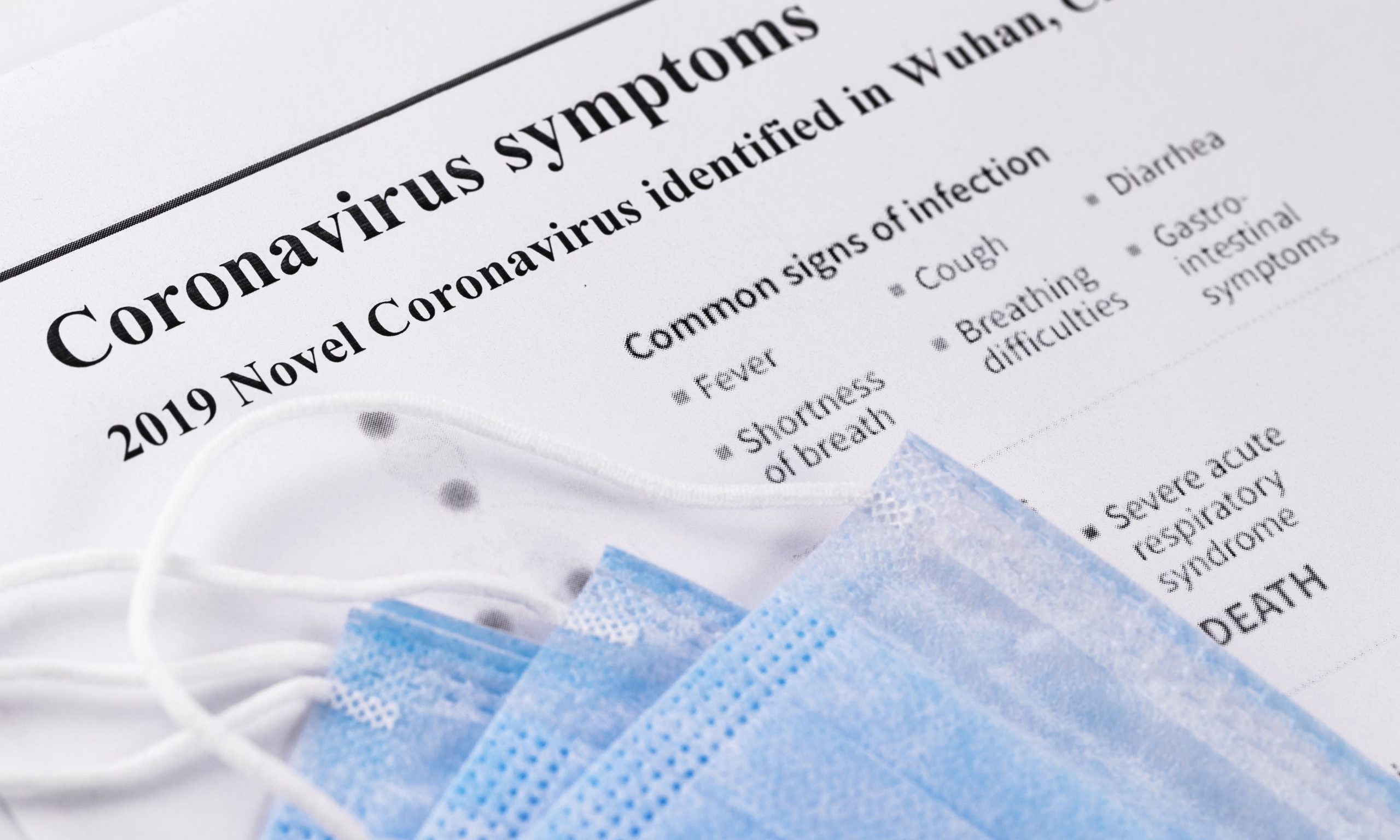 U.S. Sen. Doug Jones issued a statement Monday about the possibility of coronavirus patients being transported to and housed at the Center for Domestic Preparedness in Anniston, Alabama.
"Over the weekend, my staff and I participated in briefings regarding the announcement that Americans from the Diamond Princess cruise ship who tested positive for the coronavirus might be transported to and housed at the Center for Domestic Preparedness (CDP) in Anniston, Alabama," Jones said. "We were advised that the announcement on Saturday regarding the CDP was premature, and although the CDP is one of a number of contingency sites, at this time, the multi-agency plan anticipates using other sites first."
"It is my understanding that this information is being provided to officials in Anniston, and the folks at the CDP have been told that if their facility is needed in the future, adequate notice and details will be provided," Jones continued. "I urge the Department of Health and Human Services, the Department of Homeland Security, and the Centers for Disease Control to do all they can to provide the best care possible for those who must endure quarantine and those who are suffering from this virus."
"My first priority is to protect the people of Alabama, and I have the utmost confidence that, if called upon, the unmatched professionals at the CDP will rise to the occasion," Jones stated. "I urge the Administration to continue to keep Congress and the American people informed about their response to this virus and their efforts to prevent any further infections in the United States. We will continue to monitor this evolving situation with hope and compassion for all affected."
The Calhoun County Commission has announced plans to sue to prevent the City of Anniston from being used to house infected virus patients. They are arguing that while the CDP is used for training purposes, it is not equipped to deal with providing medical care for potentially dozens of people needing serious medical treatment in a quarantine situation.
According to the CDC (Centers for Disease Control and Prevention), Coronaviruses are a common family of viruses that is found throughout much of the animal kingdom. This strain of the virus appears to have originated among bats, which are eaten by the Chinese. The virus appears to have crossed species and was first identified in China's Wuhan City in Hubei Province. Researchers are referring to the disease caused by this strain COVID-19.
As of Monday there have been 80,154 COVID-19 diagnosed cases. 27,591 of those have recovered and been released from medical care. 2,701 people have died from this. Most of the deaths have been in China; but the death toll now includes twelve in Iran, nine in South Korea, seven in Italy, two in Hong Kong, as well as one death each in the Philippines, France, Japan, and Taiwan. This leaves 49,762 active cases of the illness. Of these currently Infected patients, 40,547 (81%) have mild conditions. 9,215 (19%) are currently in serious or critical condition.
There are 691 cases of COVID-19 that have been diagnosed among the passengers and crew of the Diamond Princess. Four of these have already died. 35 of these are in serious or critical condition. Only ten are totally recovered from their illness. Only a portion of the passengers were Americans.
To this point, there are only 53 diagnosed cases of COVID-19 in the United States, but that is up from 35 on Sunday. There have been no deaths yet, but six of these are in serious or critical condition. The stock market was down more than one thousand points on Monday due to fears that the coronavirus is going to negatively impact global trade, particularly the flow of manufactured goods coming out of China, the world's second-largest economy. The outbreak in South Korea is particularly alarming for Alabamians given our close trade ties with the country, particularly with Hyundai having a manufacturing plant in Montgomery.
For more about the possible coronavirus pandemic, click here.
Print this piece