Jones supports efforts to address student loan debt for people of color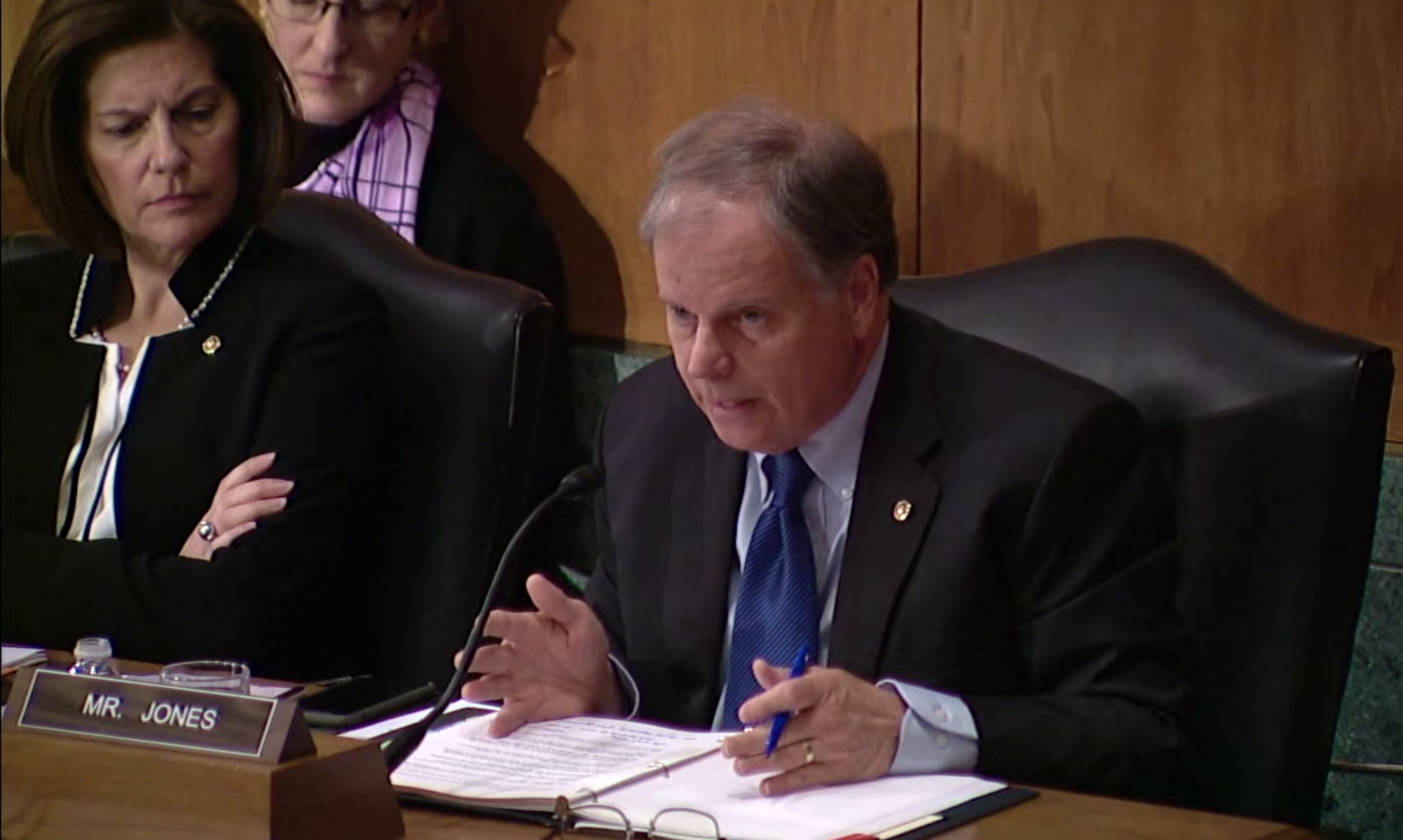 U.S. Senator Doug Jones, D-Alabama, led a letter to over 100 key stakeholders nationwide to solicit feedback that can help improve federal policies for student borrowers of color and make access to higher education more equitable.
Stakeholders receiving the letter included experts in education policy and leaders in business, advocacy, academia, civil rights, consumer protection, and women's issues. Senators Catherine Cortez-Masto (D-New Mexico), Kamala Harris (D-California), and Elizabeth Warren (D-Massachusetts) co-signed the letter.
The senators wrote, "Students of color are more likely to borrow, borrow in greater amounts, and are less likely to be able to pay down their debt than their white peers – even if they graduate. This disproportionate debt burden can cause significant financial distress and affect their ability to build their path to the middle class, a key goal of the federal financial aid investment."
"African-American and Latino students still owe more than 100 percent of their loan balance after 12 years of college entry, even if they complete a degree," Jones and the other Senators and stakeholders wrote. "White students, meanwhile, owe anywhere between 47 to 70 percent of their loan balance depending on the credential they obtained. Even among bachelor's degree graduates, the African-American-white debt gap more than triples after graduation, due to differences in interest accrual, graduate school borrowing, and ongoing deeper issues related to labor market discrimination, racialized economic hardships, and familial wealth."
"These outcomes are staggering and unacceptable," the letter continued. "As members of Congress, we are committed to doing better for these students and ask for your assistance in defining specific proposals the federal government can take to address these disparities."
Senator Jones is hosting an HBCU Summit in Birmingham on February 1 to discuss this issue and others impacting Historically Black Colleges and Universities (HBCUs). The Summit will provide a forum for students, educators, and administrators to exchange information and ideas to strengthen these educational institutions.
Senator Jones supported securing a 14-percent increase in federal resources for HBCUs in the March 2018 omnibus spending bill and introducing legislation to permanently extend and increase federal funding for MSIs.
Doug Jones is a former U.S. Attorney who was elected to the Senate in a special election in 2017 where he defeated Chief Justice Roy Moore (R). Jones served as an aid to former U.S. Senator Howell Heflin (D-Alabama). He was appointed U.S. Attorney by then President Bill Clinton (D).
According to the Federal Reserve, the American people are carrying over $19 trillion in personal debt. Of that $1.6 trillion is student loan debt.
U.S. Attorney Jay Town announces resignation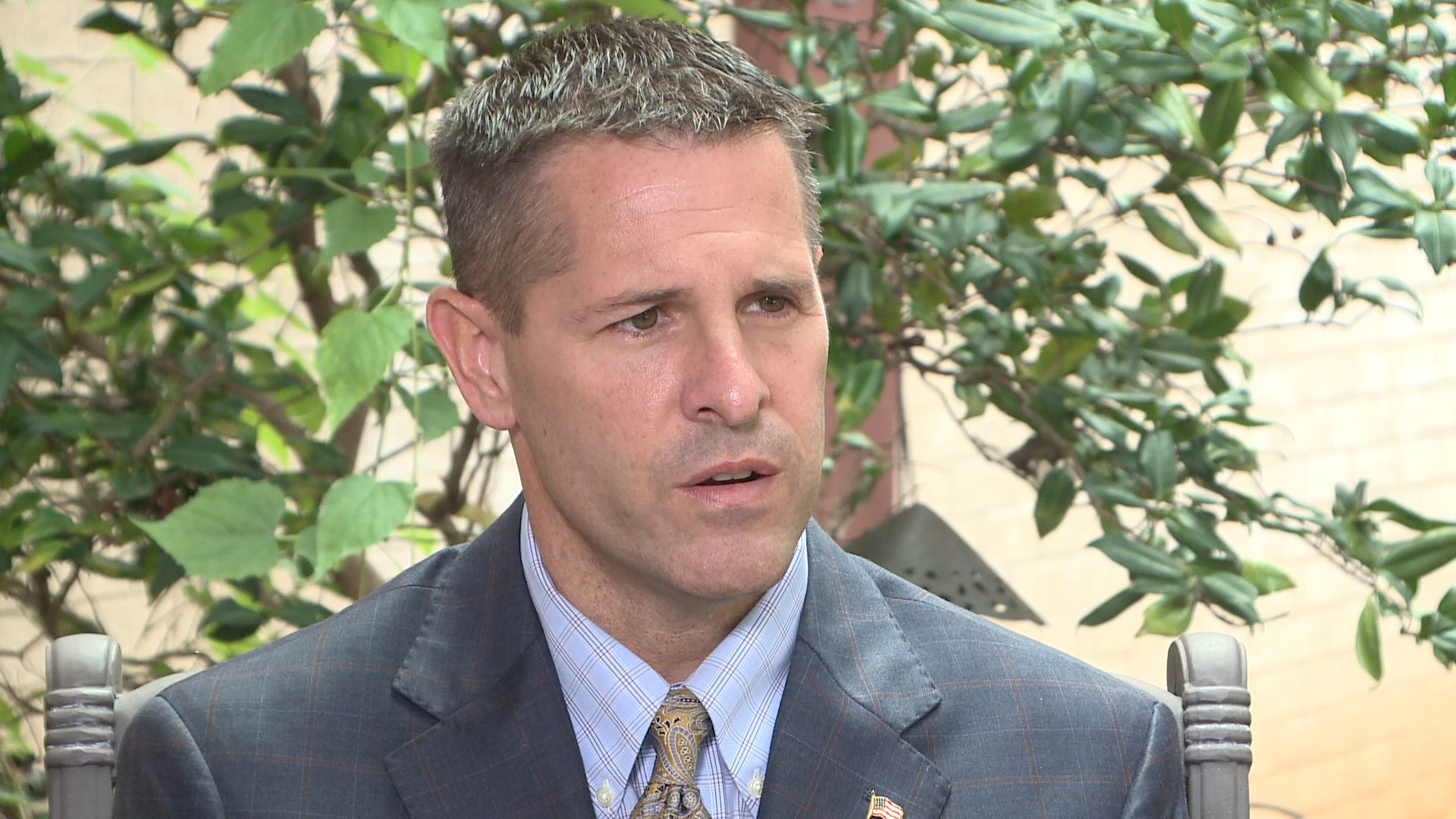 Jay Town, the U.S. attorney for the Northern District of Alabama, on Friday announced his resignation and plans to work at a Huntsville defense contractor and cybersecurity solutions company. 
Town's resignation will be effective Wednesday, July 15, according to a press release. 
"After much thoughtful prayer and great personal consideration, I have made the decision to resign as the United States Attorney of the Northern District of Alabama.  I have tendered my resignation to Attorney General William Barr. General Barr expressed his gratitude for my service to the Department of Justice and to the Northern District and, despite having hoped I would continue in my role, understood and respected my decision," Town said in a statement. 
"I am extremely grateful to President Trump, to whom I also tendered a letter, for his special trust and confidence in me to serve as the U.S. Attorney. It was an honor to be a part of this Administration with an unrivaled class of United States Attorneys from around the nation.  I will forever remain thankful to those who supported my nomination and my tenure as the U.S. Attorney," Town continued.
Town said his job with the unnamed Huntsville defense contractor and cybersecurity solutions company is to begin later this year, and the company is to announce his position "in a few weeks." 
"The Attorney General of the United States will announce my replacement in the coming days or weeks," Town said in the release.  
Town has served in his position since confirmation by the U.S. Senate in August 2017. Prior to that appointment, Town was a prosecutor in the Madison County District Attorney's office from 2005 until 2017.
Attorney General William Barr in a statement Friday offered gratitude for Town's three years of service. 
"Jay's leadership in his District has been immense.  His contributions to the Department of Justice have been extensive, especially his work on the China Initiative and most recently as a Working Group Chair on the President's Commission on Law Enforcement and the Administration of Justice. I appreciate his service to our nation and to the Justice Department, and I wish him the very best," Barr said in a statement.
The U.S. Justice Department in April 2019 notified Gov. Kay Ivey that the department's lengthy investigation into the state's prisons for men found systemic problems of violence, sexual assaults, drugs and corruption which are likely violations of the inmates' Constitutional protections from cruel and unusual punishment. 
Town's office leads the discussions between the U.S Department of Justice and the state on the prison conditions. 
Problems with violence, deaths and drugs in Alabama's overcrowded, understaffed prisons have not markedly improved in the year's since the U.S. Department of Justice released its report.