Documents, sources indicate AHSAA had no choice in Maori Davenport suspension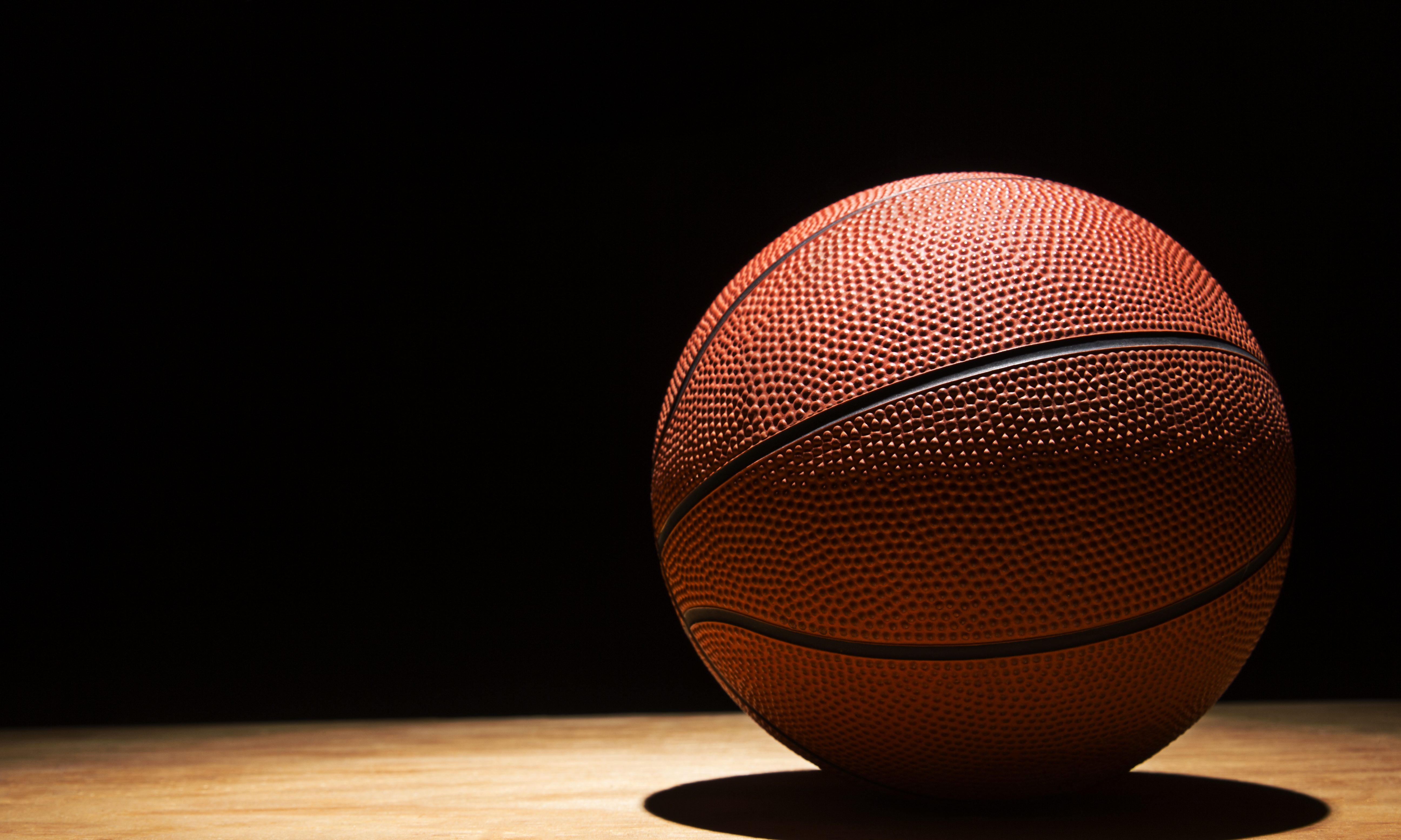 Maori Davenport is the victim.
On that point, pretty much everyone agrees.
The talented senior basketball player from Troy's Charles Henderson High has been suspended for her senior year for accepting and cashing an $857.20 check from USA Basketball — a "lost wages" payment mistakenly sent to Davenport.
The question is who's to blame.
For the past week, most of the country has decided to assign blame to the Alabama High School Athletic Association, which issued the ruling suspending Davenport.
Everyone from ESPN analyst Jay Bilas to Golden State Warriors center (and Alabama native) DeMarcus Cousins has spent time roasting the AHSAA for its "unfair" and "outrageous" actions, and calling on executive director Steve Savarese to overturn the decision and let Davenport play.
But documents obtained by APR, along with interviews with two sources directly involved in Davenport's hearings before the AHSAA boards, paint a much different picture of the ordeal, and help explain why two separate boards — made up of various principals and athletic directors from around the state — each ruled Davenport ineligible after lengthy hearings.
The most damaging evidence, according to the sources, was the sequence of events surrounding the payment from USA Basketball to Davenport, including the fact that Davenport's mother Tara, an AHSAA-sanctioned head coach at Charles Henderson Middle School who should know the basic amateurism rule, cashed the check even after raising questions about it with a Team USA Basketball coach.
Neither she nor Charles Henderson head coach Dyneshia Jones contacted the AHSAA before the money was deposited.
Tara Davenport also refused to turn over to the AHSAA correspondence between herself and USA Basketball about the payment, according to sources — an indication, they felt, that Tara Davenport was aware that the money was illegal under AHSAA rules long before it was reported and returned.
"It was clear that they knew, or should have known, that they were doing something they shouldn't," a source said.
Evidence presented at that hearing, and obtained by APR, also reveals a much different timeline than the one presented in media stories about the issue, which have routinely described the Davenports as returning the money "almost immediately" and noting that USA Basketball contacted the AHSAA after discovering its error. In fact, the money wasn't returned for 91 days, and only after USA Basketball contacted the AHSAA and informed it of the improper payment, the records show.
Maori Davenport was issued the $857 check on Aug. 15, and it was deposited in a bank account on Aug. 28, according to records obtained by APR. At that point, Davenport was uncommitted but had narrowed her choices to Rutgers, Georgia, Mississippi State, Florida and Louisville, whose head coach, Jeff Walz, was coaching the Team USA U18 team.
In late October, Davenport announced she was committing to Rutgers. A couple of weeks later, Tara Davenport was informed that Team USA was going to have to report the improper payment to the AHSAA. It did so in late November, a few days before the Davenports repaid the money on Nov. 28.
"At that point, the AHSAA's hands are pretty much tied," said one source. "The rule is clear and they violated the rule. Not a person in that room wanted (Davenport) to not play her senior year, but the rule was broken. It's a shame she'll have to pay for the actions of others, but that's usually the case in high school athletics — the kids are the ones who pay the price for the adults who break the rules."
The four-person District 2 board of the AHSAA first took up the matter, and it voted unanimously to rule Davenport ineligible. That decision was appealed to the 15-member Central Board, made up of nine high school principals, five high school athletic directors and one district superintendent from school systems all around the state. It also voted unanimously to rule Davenport ineligible.
The AHSAA's amateurism rule — a 40-year-old rule — limits the compensation that an amateur athlete can receive to $250. AHSAA leadership has pushed in recent years to increase that to at least $500 but the AHSAA legislative council, which sets the association's rules, has declined.
That council, which is made up of member schools, writes and approves all rules and rule changes. Which means executive director Steve Savarese has no authority in this matter, despite what Bilas and others might believe.
Alabama's amateurism rule also isn't an outlier. Two other USA Basketball U18 players, Anaya Peoples from Illinois and Aijha Blackwell from Missouri, also mistakenly received money.
As noted by many, Peoples was cleared in Illinois after repaying the money. But a letter sent by the director of that state's association to the AHSAA said it would have ruled Peoples ineligible for the season had she cashed her check. Instead, upon receiving it, Peoples contacted the state high school athletic commission to ask about its legality. She then followed the Illinois association's instructions for returning the money, which kept her eligibility intact.
Blackwell remains ineligible in Missouri, because she cashed the check. She is currently attempting to transfer from a private school in order to pay to reimburse USA Basketball the $857.20, hopeful that her eligibility will be restored.
In the end, Davenport's story is like most of the stories of high school athletes who are declared ineligible because of rules violations: She'll pay a hefty price for the mistakes and purposeful acts of adults who should know better and do better.
Alabama GOP chair: "We expect our elected officials to follow the law" after Dismukes arrest
"Will Dismukes matter: We expect our elected officials, regardless of Party, to follow the laws of our state and nation," Alabama GOP chair Terry Lathan said on Twitter.
Alabama Republican Party Chair Terry Lathan said Thursday that Alabamians expect their leaders to follow the law. Her comments came in response to news that an arrest warrant had been issued for State Rep. Will Dismukes, R-Prattville, on the charge of felony theft.
"Will Dismukes matter: We expect our elected officials, regardless of Party, to follow the laws of our state and nation," Lathan said on Twitter. "No one is immune to these standards. It is very disappointing to hear of these allegations. This is now a legal matter and it must run its course."
Will Dismukes matter:
We expect our elected officials, regardless of Party, to follow the laws of our state and nation. No one is immune to these standards. It is very disappointing to hear of these allegations.This is now a legal matter and it must run its course. #alpolitics

— Terry Lathan (@ChairmanLathan) August 6, 2020
Speaker of the House Mac McCutcheon, R-Monrovia, said Friday in a statement that Dismukes will get his day in court.
"As a former law enforcement officer, I have faith in the criminal justice process and trust that he will receive a full and fair hearing," McCutcheon said. "Both Democrats and Republicans have been accused of similar crimes in the past, and we cannot tolerate such behavior whether the lawmaker involved has a D or an R beside their name."
Dismukes has been charged by his former employer, a custom flooring company, of felony theft charges. Dismukes left that employer and started his own custom flooring company.
Dismukes, who is serving in his first term and is one of the youngest members of the Alabama Legislature, has been heavily criticized for his participation in a birthday party for Confederate Lt. General Nathan Bedford Forrest in Selma. Forrest was also the first grand wizard of the Ku Klux Klan.
The party in Selma occurred the same week that Congressman John Lewis's funeral events were happening in Selma. Dismukes resigned his position at Valley Baptist Church when the Southern Baptists threatened to disassociate the Prattville Church if they retained Dismukes. He has defiantly refused to step down from the Legislature, but if convicted of a felony, he would be automatically removed from office.
Both Democrats and Republicans have called for Dismukes to resign from the Alabama House of Representatives over his being the chaplain of the Prattville Sons of Confederate Veterans and his Facebook post lauding Forrest. The investigation into the theft predates the controversies surrounding Dismukes's glorification of the Confederacy and Forrest.
Republican State Sen. Clyde Chambliss, who also represents Prattville, has called on Dismukes to resign.
"Since first being elected in 1996, I've had a policy of not publicly criticizing other elected officials, but at this time I am making an exception since Rep. Dismukes is MY state representative. He does not represent my views or the views of the vast majority of people of District 88," Chambliss said. "The post is bad enough, the timing is even worse, but the real problem is that an elected official in 2020 would attend a celebration of the life of someone that led a group that terrorized and killed other human beings. He has had 24 hours to understand why people are so upset, but his interview on WSFA a few moments ago confirms that he is lacking in understanding and judgment — he should resign immediately."
Alabama Democratic Party Chairman State Rep. Chris England, D-Tuscaloosa, has repeatedly called for Dismukes to resign from the Alabama House of Representatives.
The Alabama Democratic Party recently said in a statement, "Will Dismukes is morally unfit for office. Republicans and Democrats statewide seem to agree. Unfortunately, despite the mounting calls for his immediate resignation, Will intends to stay in office and seek re-election without penalty from the Republican Party."
"While Alabama Republicans hope this will be a distant memory when Dismukes runs for re-election in 2022, we are not going to let him off the hook," the ADP wrote. "The Alabama Democratic Party is going to leverage every tool we have to send Will packing when he comes up for re-election in two years."
"In our darkest hours in life there is still light in Christ!" Dismukes wrote on social media Wednesday. "As the storm continues to blow with heavy force, there is yet a peace that this too shall pass. I guess sometimes we find out if we have built our house on sand or the solid rock of Christ. Psalm 23."
When Speaker of the House Mike Hubbard, R-Auburn, was indicted on 21 charges of felony ethics violations, he did not resign and actually remained speaker until a jury of his peers in Lee County convicted him on 12 counts.