Documents, sources indicate AHSAA had no choice in Maori Davenport suspension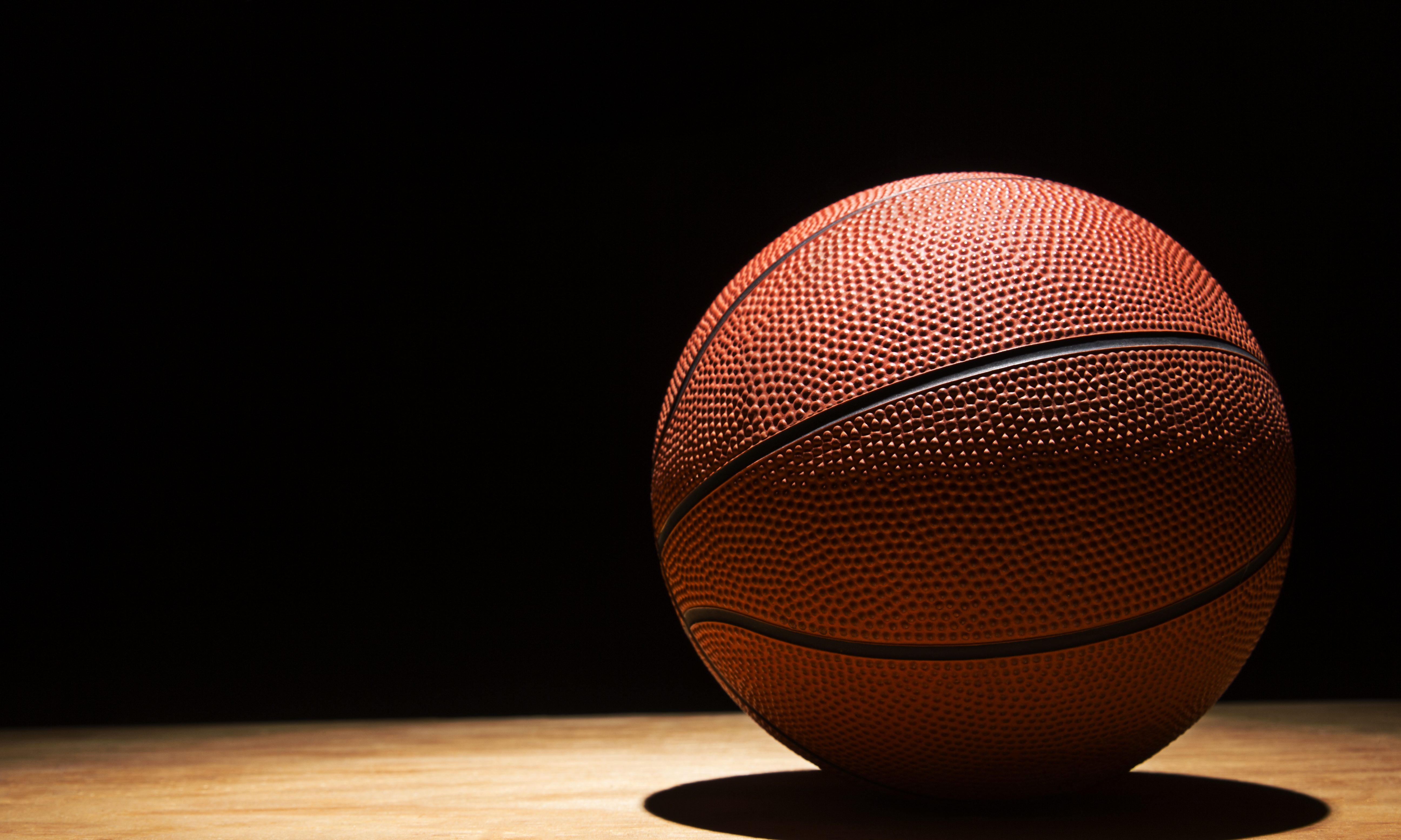 Maori Davenport is the victim.
On that point, pretty much everyone agrees.
The talented senior basketball player from Troy's Charles Henderson High has been suspended for her senior year for accepting and cashing an $857.20 check from USA Basketball — a "lost wages" payment mistakenly sent to Davenport.
The question is who's to blame.
For the past week, most of the country has decided to assign blame to the Alabama High School Athletic Association, which issued the ruling suspending Davenport.
Everyone from ESPN analyst Jay Bilas to Golden State Warriors center (and Alabama native) DeMarcus Cousins has spent time roasting the AHSAA for its "unfair" and "outrageous" actions, and calling on executive director Steve Savarese to overturn the decision and let Davenport play.
But documents obtained by APR, along with interviews with two sources directly involved in Davenport's hearings before the AHSAA boards, paint a much different picture of the ordeal, and help explain why two separate boards — made up of various principals and athletic directors from around the state — each ruled Davenport ineligible after lengthy hearings.
The most damaging evidence, according to the sources, was the sequence of events surrounding the payment from USA Basketball to Davenport, including the fact that Davenport's mother Tara, an AHSAA-sanctioned head coach at Charles Henderson Middle School who should know the basic amateurism rule, cashed the check even after raising questions about it with a Team USA Basketball coach.
Neither she nor Charles Henderson head coach Dyneshia Jones contacted the AHSAA before the money was deposited.
Tara Davenport also refused to turn over to the AHSAA correspondence between herself and USA Basketball about the payment, according to sources — an indication, they felt, that Tara Davenport was aware that the money was illegal under AHSAA rules long before it was reported and returned.
"It was clear that they knew, or should have known, that they were doing something they shouldn't," a source said.
Evidence presented at that hearing, and obtained by APR, also reveals a much different timeline than the one presented in media stories about the issue, which have routinely described the Davenports as returning the money "almost immediately" and noting that USA Basketball contacted the AHSAA after discovering its error. In fact, the money wasn't returned for 91 days, and only after USA Basketball contacted the AHSAA and informed it of the improper payment, the records show.
Maori Davenport was issued the $857 check on Aug. 15, and it was deposited in a bank account on Aug. 28, according to records obtained by APR. At that point, Davenport was uncommitted but had narrowed her choices to Rutgers, Georgia, Mississippi State, Florida and Louisville, whose head coach, Jeff Walz, was coaching the Team USA U18 team.
In late October, Davenport announced she was committing to Rutgers. A couple of weeks later, Tara Davenport was informed that Team USA was going to have to report the improper payment to the AHSAA. It did so in late November, a few days before the Davenports repaid the money on Nov. 28.
"At that point, the AHSAA's hands are pretty much tied," said one source. "The rule is clear and they violated the rule. Not a person in that room wanted (Davenport) to not play her senior year, but the rule was broken. It's a shame she'll have to pay for the actions of others, but that's usually the case in high school athletics — the kids are the ones who pay the price for the adults who break the rules."
The four-person District 2 board of the AHSAA first took up the matter, and it voted unanimously to rule Davenport ineligible. That decision was appealed to the 15-member Central Board, made up of nine high school principals, five high school athletic directors and one district superintendent from school systems all around the state. It also voted unanimously to rule Davenport ineligible.
The AHSAA's amateurism rule — a 40-year-old rule — limits the compensation that an amateur athlete can receive to $250. AHSAA leadership has pushed in recent years to increase that to at least $500 but the AHSAA legislative council, which sets the association's rules, has declined.
That council, which is made up of member schools, writes and approves all rules and rule changes. Which means executive director Steve Savarese has no authority in this matter, despite what Bilas and others might believe.
Alabama's amateurism rule also isn't an outlier. Two other USA Basketball U18 players, Anaya Peoples from Illinois and Aijha Blackwell from Missouri, also mistakenly received money.
As noted by many, Peoples was cleared in Illinois after repaying the money. But a letter sent by the director of that state's association to the AHSAA said it would have ruled Peoples ineligible for the season had she cashed her check. Instead, upon receiving it, Peoples contacted the state high school athletic commission to ask about its legality. She then followed the Illinois association's instructions for returning the money, which kept her eligibility intact.
Blackwell remains ineligible in Missouri, because she cashed the check. She is currently attempting to transfer from a private school in order to pay to reimburse USA Basketball the $857.20, hopeful that her eligibility will be restored.
In the end, Davenport's story is like most of the stories of high school athletes who are declared ineligible because of rules violations: She'll pay a hefty price for the mistakes and purposeful acts of adults who should know better and do better.
Opinion | Electing Tuberville could cost Alabama billions
If your conscience or decency isn't enough, vote your wallets.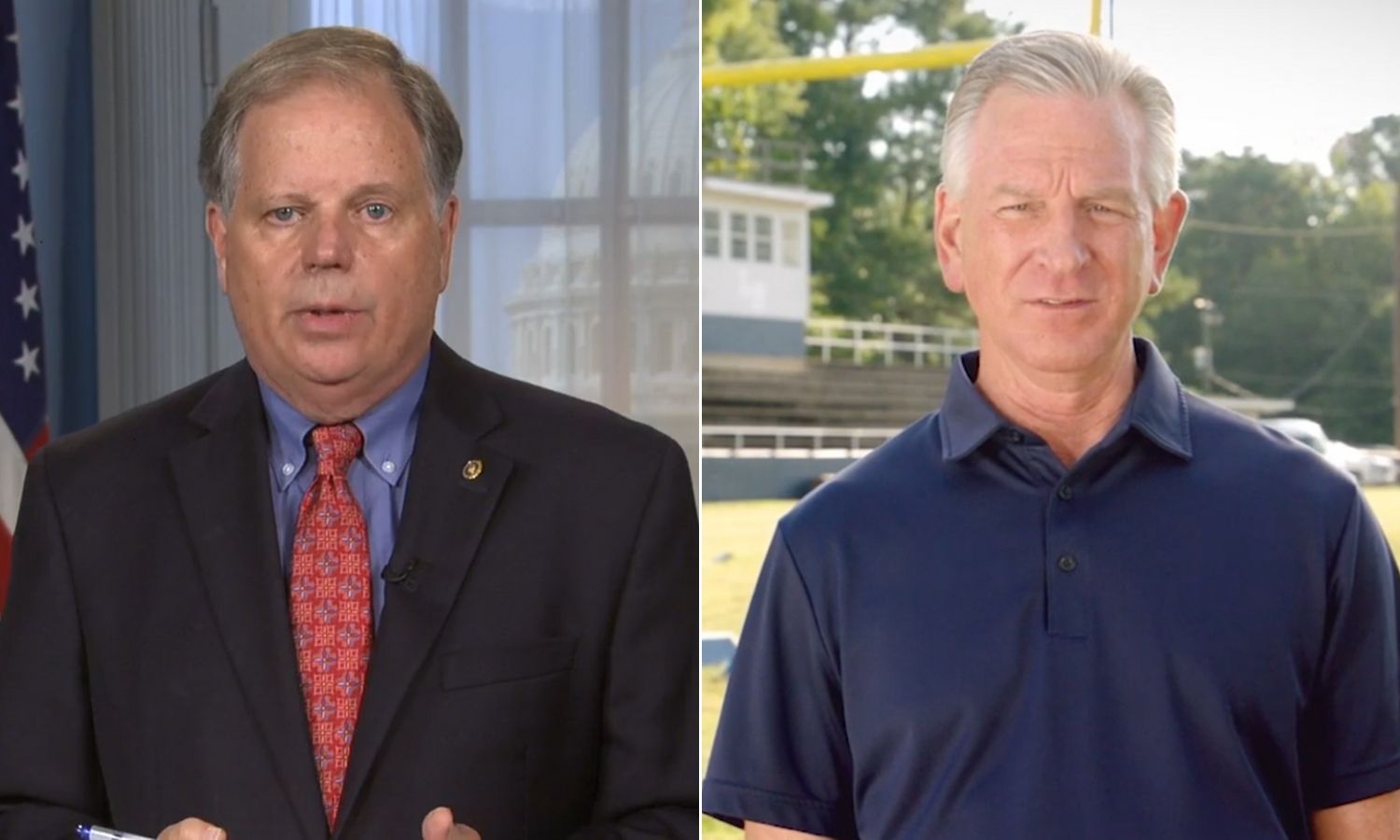 Money matters in Alabama. Oh, I know that we're not supposed to say that out loud. That we're supposed to promote our image of southern grace and hospitality, of churchiness and care, of rich people never getting into heaven. 
But the truth is greed is our biggest character flaw in this state. 
Every problem we have can be traced back to our unending thirst for dollars. Our ancestors didn't keep slaves because they hated black people. They did it because they loved money and the difference in skin color gave them an excuse — a really, really stupid excuse — to mistreat other humans to take advantage of the free labor. 
Our rivers and lakes and dirt aren't filled with poisons from factories because we're too dumb to understand how this works. They're that way because our politicians are paid off to turn a blind eye to the dumping of toxic waste. 
Our schools aren't terrible because we have dumb kids or bad teachers. It's because we're too cheap to pay for them. 
You see what I mean? It's our lust for the almighty dollar. Every time. 
We love money. 
Which makes me seriously wonder why so many people in this state are going to vote for a man who will cost us all — and especially our biggest businesses — so much of it. 
Tommy Tuberville will be like a money vacuum for Alabama. Billions of dollars will vanish for this welfare state that relies so much on federal contracts, federal programs and federal dollars. 
If you doubt this, don't simply take my word for it. Just Google up the press releases from Sen. Richard Shelby's office from the last, say, six years — the most recent span in which Republicans have controlled the Senate. 
Almost every single release is about Shelby securing millions or billions of dollars in federal funding for this project or that project, getting the state's share of dollars from a variety of different programs and initiatives implemented by Congress. 
Shelby and I obviously have different political viewpoints, but it's hard to argue that the man has been successful in securing money for Alabama. Lots and lots of money. 
Money for airports and roads. Money for defense contractors in Huntsville. Money for the port in Mobile. Money for car manufacturers. Money for farmers. 
Money. Money. Money. 
Shelby can do that because of three things: He's on the right committees, he's a member of the party in power and he's liked by the right people.
Tuberville will be none of those things. 
Most pundits are predicting that Democrats will take over the Senate, tipping the balance of power and giving the party control of both houses and the White House. 
That automatically means that a first-time senator in the opposition party will have little to no say in any decisions. 
But what's worse for Tuberville, and for Alabama, is that other Republicans don't like him either. 
Establishment Republicans essentially openly campaigned against Tuberville in the primary, tossing tens of millions of dollars behind his opponent, Jeff Sessions. They even favored third-place finisher Bradley Byrne over Tuberville. 
It's not hard to understand why — he's clueless. 
I know that's a Doug Jones talking point, but this one happens to be true. Let me give you an example: On Thursday, Tuberville tweeted out what was meant to be a shot at Jones, claiming that Alabama's current senator wouldn't meet with Trump's Supreme Court nominee because Jones knows "he won't have much time in the Senate to work with her."
If you're unaware, the Senate doesn't "work with" the Supreme Court. They're separate entities. 
Combine that with his other nonsensical answers on COVID relief, school reopenings, the Voting Rights Act, senate committee assignments, education, foreign affairs — really, the list is almost endless — and it shows how little work he's put in over the last two years to understand this job he's applying for. 
Now, that might be just fine with Alabama voters who care more about the party affiliation and owning the libs, but it's not OK with grownups who take the job of running the country seriously. 
And those people — both Rs and Ds — don't like Tuberville or his here-for-an-easy-check-like-always approach to one of the most serious jobs in the world. 
He will be frozen out of the most sought after committee assignments. His voice will carry zero weight. His presence will be all but forgotten. 
And in the process, so will Alabama. Especially in two years, when Shelby retires and his senior status is lost. 
In the meantime, Jones is highly respected by senators on both sides of the aisle. He already has a presence on top committees, and is so well liked within the Democratic Party that he's on the short list to be Joe Biden's AG, should he not be re-elected. 
The choice seems pretty simple. On the one hand is a competent, prepared and serious statesman who knows how to maneuver his colleagues to get the most for the state. On the other hand is an unprepared, uncaring, lazy carpetbagger who doesn't understand any process. 
If your conscience or decency isn't enough, vote your wallets.