Navy announces future destroyer will be named for Sen. Jeremiah Denton
U.S. Senator Richard Shelby, R-Alabama, praised Secretary of the Navy Richard V. Spencer's decision to name a future Arleigh Burke-class guided-missile destroyer in honor of Alabama's Jeremiah Denton.
Denton was a former Republican U.S. Senator from Alabama and a well-known U.S. Navy Vietnam veteran and Navy Cross recipient that was held in captivity by the North Vietnamese during the Vietnam War. The ship will be constructed at Ingalls Shipbuilding shipyard in Pascagoula, Mississippi, roughly 40 miles from Denton's hometown of Mobile.
More than 2,000 Ingalls employees live in Alabama.
"Admiral Denton's legacy is an inspiration to all who wear our nation's uniform," Spencer said. "His heroic actions during a defining period in our history have left an indelible mark on our Navy and Marine Corps team and our nation. His service is a shining example for our Sailors and Marines and this ship will continue his legacy for decades to come."
"Secretary Spencer's decision to honor Admiral Jeremiah Denton embodies the significant impact of his courageous actions during the Vietnam War," Shelby said. "Admiral Denton's patriotism, sacrifice, and noble service to Alabama and our great nation will never be forgotten. He is very worthy of this honor, as his legacy merits this level of recognition."
Denton graduated from the U.S. Naval Academy in 1946 and went on to serve in the Navy for 34 years as a test pilot, flight instructor, and squadron leader. Following decades of military service, Admiral Denton was elected to the U.S. Senate in 1980 where he honorably served the state of Alabama for six years.
In July of 1965, then-Commander Denton's A-6 Intruder jet was shot down over North Vietnam. He spent the following eight years as a prisoner of war – many of those years in isolation. During an interview with a Japanese media outlet, Denton used Morse code to blink "torture," signaling for the first time to U.S. Naval Intelligence that American troops were being tortured. Despite attempts to force military information out of Denton with torturous methods, he remained loyal to the United States. He was released from captivity in 1973 and finally retired from the Navy as a Rear Admiral in 1977. His heroic actions earned him the Navy Cross, the U.S. military's second-highest decoration awarded for valor in combat. He also earned a silver star, purple heart, bronze star, distinguished flying cross, and other medals and commendations.
The future USS Jeremiah Denton (DDG 129) will be capable of fighting air, surface, and subsurface battles simultaneously. The Navy vessel will contain a combination of offensive and defensive weapon systems designed to support maritime warfare, including integrated air and missile defense and vertical launch capabilities.
Denton was the first Republican elected as U.S. Senator since Senators began being popularly elected in 1914 after the passage of the 17th Amendment to the U.S. Constitution. Prior to the 17th Amendment, a state's Senators were chosen by the state legislatures.
Senator James Allen, D-Alabama, served as Senator from 1969 to his death from a sudden heart attack in June 1978. His widow, Maryon Pittman Allen (D) was appointed by Governor George C. Wallace (D). State Senator Donald Stewart (D) then defeated Mrs. Allen in the special Democratic Party primary and then former Congressman James D. Martin (R) in the special general election for the remaining two years of Mr. Allen's term. Mrs. Allen died last July at age 92. Martin died in 2017. In the 1980 Democratic Primary Donald Stewart received 48.63 percent of the vote; James E. Folsom Jr. had 35.67, Finis St. John had 11.2 percent, and Margaret Stewart had 4.5 percent. Folsom, the son of former Governor "Big Jim" Folsom (D), defeated Sen. Stewart in the Democratic primary runoff 50.6 percent to 49.4 percent. Denton defeated Folsom in the 1980 general election 50.15 percent to 47.05 percent. Denton was part of a Republican wave election that swept former California Governor Ronald W. Reagan (R) into office and gave Republicans their first Senate majority in decades. Denton was defeated by Shelby, then a Democrat, in the 1986 election 49.72 percent to 50.28 percent. Democrats took back control of the Senate that election.
Denton was married for 61 years to Katherine Jane Maury. They had seven children. She died in 2007. Denton married Mary Belle Bordone in 2010. Denton died of complications from a heart ailment on March 28, 2014, at age 89. He is buried at Arlington National Cemetery with his wife Jane.
Cannabis advocates troubled by veteran's 5-year sentence for medical marijuana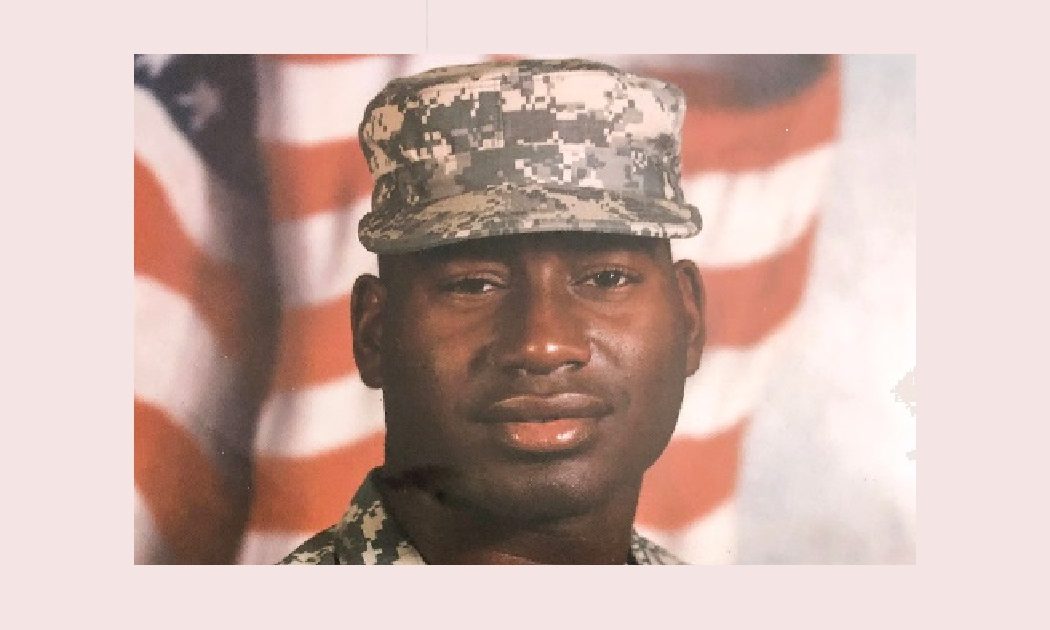 The Alabama Cannabis Industry Association on Monday released a statement critical of the decision by an Alabama court to imprison an Arizona man for five years after his probation for a 2016 marijuana arrest was revoked in April.
Sean Worsley was an Iraq War vet who legally uses marijuana for post-traumatic stress disorder, and for back and shoulder pain stemming from being wounded in an IED attack in Iraq.
He and his wife were arrested in Gordo, in Pickens County, in August 2016 after a police officer found the marijuana while questioning the Worsleys about the volume of their music when they stopped to get gas.
That Worsley had a valid medical cannabis card in Arizona — one of 33 states where that is legal — was no defense for the authorities in Pickens County. Worsley missed a court date in Pickens County after the VA rejected his application for a substance abuse program, so Pickens County issued a fugitive arrest warrant.
When Arizona arrested Worsley for letting his medical cannabis card expire, he was extradited back to Alabama. He is currently detained in Pickens County awaiting a spot to become available in an Alabama Department of Corrections facility.
Worsley could spend the next 60 months as a guest of Alabama taxpayers.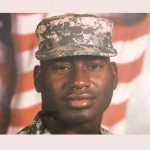 Black disabled veteran sentenced to 60 months in prison for medical marijuana
A 2016 arrest for marijuana that has turned into a 60-month sentence in an Alabama penitentiary for a disabled veteran from Arizona is drawing national attention.
"The Alabama Cannabis Industry Association (AlCIA) has seen the need to bring clarity to the laws related to the medical marijuana issue facing our citizens," said Michael Fritz, the general counsel for the Alabama Cannabis Industry Association.
Fritz said that legislators created the new Class D category of offenses so that habitual offenders don't serve long prison systems, but they left police and district attorneys with broad discretion to determine whether a person possessing cannabis is using that solely for "personal use."
That discretion is the difference between having misdemeanor charge and becoming a  felon, Fritz said.
"States all across this country have acknowledged the medical benefits that cannabis brings to those suffering" from conditions like PTSD, Fritz said. "The ALCIA is fighting to allow those already suffering to have access to proper medication without the fear of becoming a felon."
"Sean Worsley is a prime example of why we are fighting," Fritz told APR. "Medical Marijuana can help our veterans that suffer from PTSD, anxiety as well as pain from physically disabilities. It's time to permit medical cannabis in our state, as our sister states have done and avoid needlessly jamming our already over crowed prisons with marijuana arrest."
A counselor who treats veterans with PTSD told APR that it is common for veterans with PTSD to use medical marijuana to self-medicate with cannabis and that veterans like Worsley should not be mistreated by our criminal justice system.
Chey Garrigan, the executive director of the ACIA, said that Alabama Appleseed and the Southern Poverty Law Center partnered with Western Carolina University economists Angela K. Dills and Audrey Redford to calculate that enforcing Alabama's possession of marijuana laws costs the state an estimated $22 million a year.
Fritz told APR that if you are caught with 2.2 pounds of marijuana, the Alabama Courts charge you with trafficking, but that there are no guidelines under Alabama law in how to determine whether an amount smaller than that is for personal use — a minor offense — or not for personal use, which is a Class C felony in the state of Alabama.
Worsley was charged with the Class C offense.
Worsley's mother has hired an attorney to appeal the conviction. Meanwhile, the Worsleys are hoping that he can receive clemency from the Alabama court system. Sean has already served approximately six months in jail in Arizona and Pickens County for this.
A bill to legalize medical marijuana has passed the Alabama Senate in each of the last two years, but the bills have failed to come to a vote in the Alabama House of Representatives.
"It's time to permit medical cannabis in our state, as our sister states have done and avoid needlessly jamming our already over crowed prisons with marijuana arrests," Garrigan said.
Sean's plight was first made public by original reporting by Alabama Appleseed's Leah Nelson.