The Alabama Department of Corrections has chosen a new deputy commissioner.
The department on Monday announced the appointment of a longtime federal prisons official, Charles Daniels, as the new deputy commissioner of operations.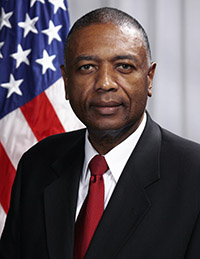 Daniels arrives at the Alabama Department of Corrections at a time of difficulty, as the department has been struggling with aging and overcrowded prisons and legal challenges in federal courts to conditions in those prisons. A 28-year career official with the Federal Bureau of Prisons, Daniels will oversee the daily operations of ADOC's 23 male correctional facilities.
The prisons have a population of about 18,600 and employ more than 1,700 security staff.
"Deputy Commissioner Daniels brings to the Alabama Department of Corrections a wealth of knowledge and leadership experience that will prove invaluable to the department's operations, its mission, and will build upon our progress to strengthen a prison system that is in need of major reform," said Commissioner Jeff Dunn.
Daniels' appointment was effective Monday.
Daniels began his career in 1988 as a correctional officer in the Bureau of Prisons, and he later rose through the ranks to serve as a warden of major correctional facilities around the country.
Daniels most recently served as senior deputy commissioner of correction for the New York City Department of Correction. Before that, he served as the warden of federal prisons in Colorado, Texas and Indiana.
In 2008, Daniels became the senior deputy assistant to the director for the BOP's Industries, Education and Vocational Training Division. In 2009, he became warden of the U.S. Penitentiary in Florence, Colorado. He was promoted in 2013 to warden at the federal prison in Beaumont, Texas, and in 2015, he became the warden of the federal complex in Terre Haute, Indiana, until his retirement in 2016, when he moved to the New York City Department of Correction.
Daniels' appointment comes at a time when the Department of Corrections is attempting to comply with a federal court ruling that found mental health care conditions in Alabama's prisons to be "horrendously" and constitutionally inadequate.
The Department of Corrections is also struggling to deal with aging and dilapidated prison facilities. The department and allies in the Legislature have tried in vain to convince lawmakers to build new prisons.
Daniels will assume the responsibilities of former Associate Commissioner Grantt Culliver, who also oversaw daily operations at ADOC's men's facilities. Culliver, who came under severe scrutiny after two complaints were filed accusing him of using his office to pressure women for sex, resigned in December after being suspended over the misconduct allegations.
Sexual misconduct allegations at Department of Corrections kept from public by bureaucracy
At the Federal Bureau of Prisons, Daniels held senior positions including team leader, regional trainer of the hostage negotiation time, member of the joint terrorism task force and counselor for the equal employment opportunity program.
According to the Department of Corrections, Daniels is credited with developing a curriculum used by the Bureau of Prisons for the professional development and internal training of federal prison officials, and he developed a five-step emergency response continuum designed to respond to and resolve emergent situations within a correctional environment.
Daniels is a graduate of the Aspen Institute Justice and Society Program, Center for Creative Leadership, and holds a degree in criminal justice. He is a military veteran with service in the U.S. Air Force from 1984 to 1988.