Department of Corrections taps former federal prison official as new deputy commissioner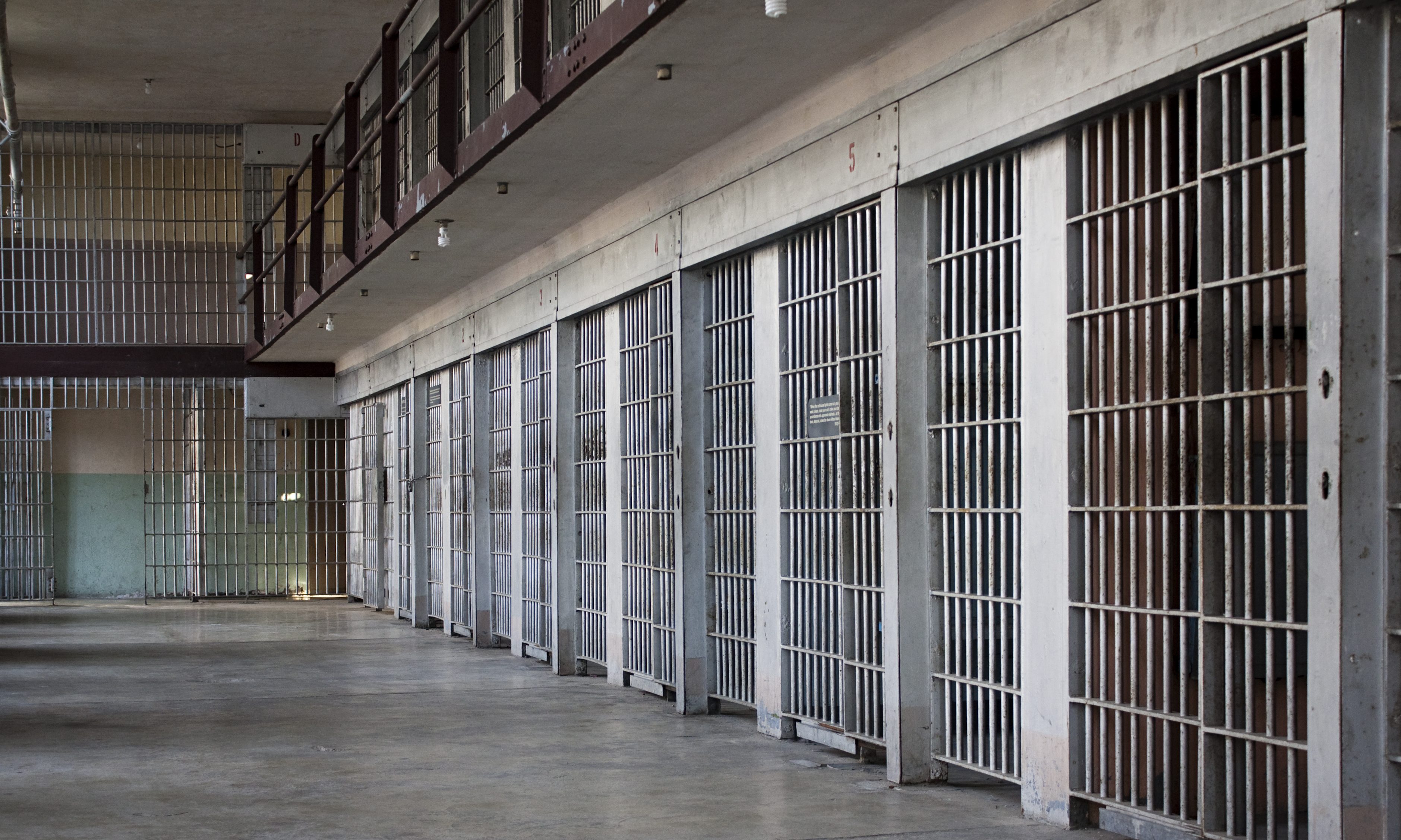 The Alabama Department of Corrections has chosen a new deputy commissioner.
The department on Monday announced the appointment of a longtime federal prisons official, Charles Daniels, as the new deputy commissioner of operations.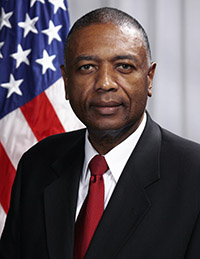 Daniels arrives at the Alabama Department of Corrections at a time of difficulty, as the department has been struggling with aging and overcrowded prisons and legal challenges in federal courts to conditions in those prisons. A 28-year career official with the Federal Bureau of Prisons, Daniels will oversee the daily operations of ADOC's 23 male correctional facilities.
The prisons have a population of about 18,600 and employ more than 1,700 security staff.
"Deputy Commissioner Daniels brings to the Alabama Department of Corrections a wealth of knowledge and leadership experience that will prove invaluable to the department's operations, its mission, and will build upon our progress to strengthen a prison system that is in need of major reform," said Commissioner Jeff Dunn.
Daniels' appointment was effective Monday.
Daniels began his career in 1988 as a correctional officer in the Bureau of Prisons, and he later rose through the ranks to serve as a warden of major correctional facilities around the country.
Daniels most recently served as senior deputy commissioner of correction for the New York City Department of Correction. Before that, he served as the warden of federal prisons in Colorado, Texas and Indiana.
In 2008, Daniels became the senior deputy assistant to the director for the BOP's Industries, Education and Vocational Training Division. In 2009, he became warden of the U.S. Penitentiary in Florence, Colorado. He was promoted in 2013 to warden at the federal prison in Beaumont, Texas, and in 2015, he became the warden of the federal complex in Terre Haute, Indiana, until his retirement in 2016, when he moved to the New York City Department of Correction.
Daniels' appointment comes at a time when the Department of Corrections is attempting to comply with a federal court ruling that found mental health care conditions in Alabama's prisons to be "horrendously" and constitutionally inadequate.
The Department of Corrections is also struggling to deal with aging and dilapidated prison facilities. The department and allies in the Legislature have tried in vain to convince lawmakers to build new prisons.
Daniels will assume the responsibilities of former Associate Commissioner Grantt Culliver, who also oversaw daily operations at ADOC's men's facilities. Culliver, who came under severe scrutiny after two complaints were filed accusing him of using his office to pressure women for sex, resigned in December after being suspended over the misconduct allegations.
Sexual misconduct allegations at Department of Corrections kept from public by bureaucracy
At the Federal Bureau of Prisons, Daniels held senior positions including team leader, regional trainer of the hostage negotiation time, member of the joint terrorism task force and counselor for the equal employment opportunity program.
According to the Department of Corrections, Daniels is credited with developing a curriculum used by the Bureau of Prisons for the professional development and internal training of federal prison officials, and he developed a five-step emergency response continuum designed to respond to and resolve emergent situations within a correctional environment.
Daniels is a graduate of the Aspen Institute Justice and Society Program, Center for Creative Leadership, and holds a degree in criminal justice. He is a military veteran with service in the U.S. Air Force from 1984 to 1988.
Alabama Republicans urge Jones to meet with Trump's SCOTUS nominee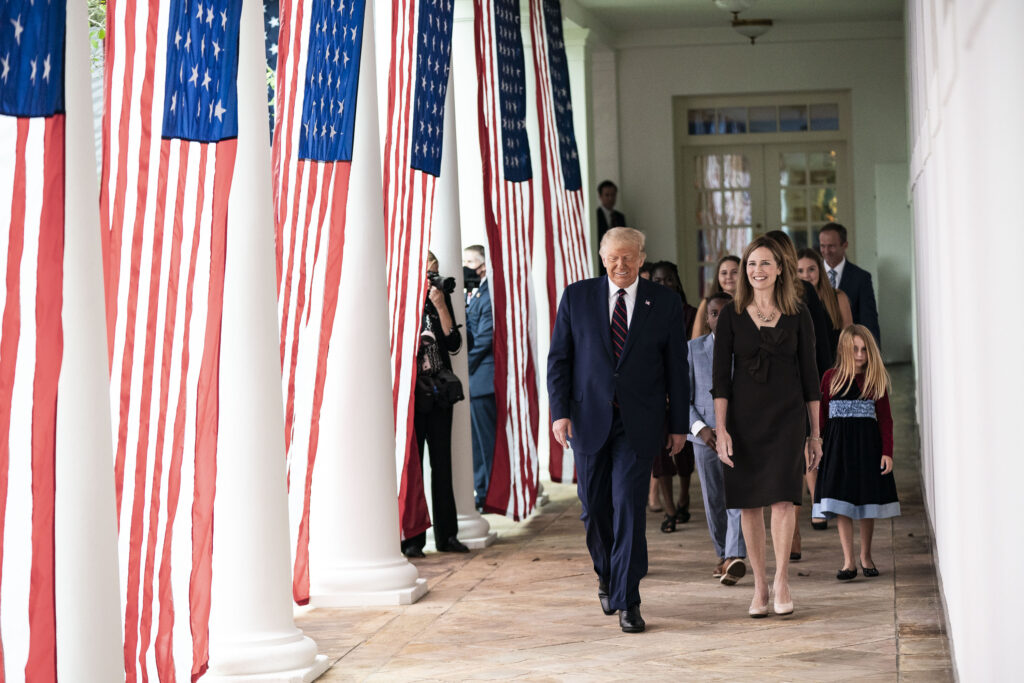 Wednesday, Alabama Republican Party Chairman Terry Lathan and over 25 supporters held a news conference at ALGOP Headquarters in Hoover to demand that Senator Doug Jones not ignore the majority of Alabamians and consider Amy Coney Barrett for the Supreme Court.
"Today is the day we are challenging Doug Jones to do something he rarely does – listen to the majority of Alabamians," Lathan said. "He has ignored the majority over and over on major issues."
Lathan said that Jones has ignored the wishes of the majority of Alabama: "On voting to remove the President…twice. When he voted no to seat now Supreme Court Justice Brett Kavanaugh. He still owes Justice Kavanaugh an apology for going along with the circus the Democrats orchestrated against a nominee that Alabamians supported. On voting to withhold funding from the southern border wall being built. On declaring he will vote to take away Alabama tax cuts courtesy of President Trump…in other words take away your money that you work for – he's telling you, Alabama, it's his to take and not yours to keep. He wants your family income back.
"And now he has said he will not vote to confirm a deeply qualified and highly respected judge, Amy Coney Barrett for the Supreme Court," Lathan continued. "He said it's because it's too close to an election. Well, there was an election held in 2016 and 2018 – Alabama said we highly support President Trump in the White House and America added 2 more Republican U.S. Senate seats. With the Republican Party now the majority in the Senate and in the White House, Senator Jones needs to do his job – meet with her, listen to her and then decide on Judge Barrett's credentials."
"If he can find time to have campaign drive-in events, he can find time to do one of the most important jobs a U.S. Senator is tasked to do – the seating of a Supreme Court Justice, authored by the Founding Fathers through the United States Constitution," Lathan continued. "Look, we understand he's in a jam – with over 80% of his funding from out of state, mostly New York and California, he has to cash out with them. He'd fit in nicely in those lands of radical liberalism especially since he only votes with President Trump 35% of the time while representing the highest approval rated state for Donald Trump in the nation."
Lathan said that, "Tone deafness to the seating of Judge Barrett will not stand. There is no reason not to meet with this mother of 7 who drives a minivan, is highly regarded by her students, professors and those who have worked with her in the judicial system. Why is he afraid? He looks weak. Alabama does not like that look at all. Do your job, Senator Jones. Use your own words that you pride yourself on of being fair. Meet with Judge Barrett on behalf of Alabama."
"Doug Jones was asked on CNN about voting against the will of the majority of Alabamians during the Kavanaugh hearing," Lathan said. "His answer was smug, arrogant and a true snapshot of how out of step he is with our state – he replied, 'That may be true but it's not the be all to end all.' That's code for 'I don't care'. So again, we find Doug Jones being Doug Jones – thumbing his liberal left-wing nose at one of the most conservative states in the nation."
Friday, Jones announced that he will not support any Trump nominee for the Supreme Court for the vacancy created by Justice Ruth Bader Ginsburg's passing. Jones stated, "I will not support the confirmation of any Supreme Court justice nominee before the election."
"It is a poor reflection of the state of our national politics that, just hours after Justice Ginsburg's passing, we were thrust into a divisive partisan fight over her successor, denying the nation the time to mourn this extraordinary American's death," Jones continued. "Just weeks from a national election, we are confronting a blatant power grab by Senate Majority Leader Mitch McConnell and the President that will undermine the court and subvert the will of the American people."
"Just four years ago, Leader McConnell held open a Supreme Court seat for ten months before a presidential election because he said time and again that, in an election year, we must let the American people decide," Jones said. "If confirming a Supreme Court justice ten months prior to a presidential election would have denied the American people a voice, then isn't he now denying the American people a voice by rushing to confirm a justice just weeks before a presidential election?"
"Under these circumstances, I will not support the confirmation of any Supreme Court justice nominee before the election," Jones explained. We should not force the country into a brutal and divisive partisan confirmation fight while Americans are already voting to choose the next President. If President Trump is re-elected, I will evaluate any pending or future nominee on their merits and vote for or against the nominee based solely on their qualifications."
"OK – go ahead Senator Jones. You do you and we are going to do us," Chairman Lathan said. "On November 3rd when Alabamians have all of the power, we will prove that your one hit wonder term was really a one hit blunder term. We will thumb our noses at you with the stoke of our pens. You will have no one to blame but yourself. In 34 days, your millions of dollars and appeasement of the left will not save you. Alabamians don't take kindly to being ignored and on November 3rd they will not be ignored by you any longer."
"In 34 days, Alabama will again add a new page in our history books when we will show Doug Jones that the voters are the be all to end all," Lathan said. "We will end his placeholder status and elect Tommy Tuberville to replace Doug Jones. Coach Tuberville will support our president and, as important, not ignore the wishes of the people of sweet home Alabama."
Lathan was joined at ALGOP headquarters by State Representative David Wheeler (R-Vestavia), State Senator Jabo Wagoner (R-Vestavia), Jefferson County Republican Party Chairman former State Rep. Paul DeMarco (R-Homewood), and Republican National Committeewoman Vickie Drummond.
"The world is watching Alabama. Will we keep the majority in the Senate," Lathan said.
Lathan challenged Senator Doug jones "to at least meet with her that is the minimum that he can do."
Lathan warned that "Complacency is the enemy of the Republican Party," when discussing the GOP's prospects in the 2020 election.