Opinion | Leader or follower: The two sentence fig leaf test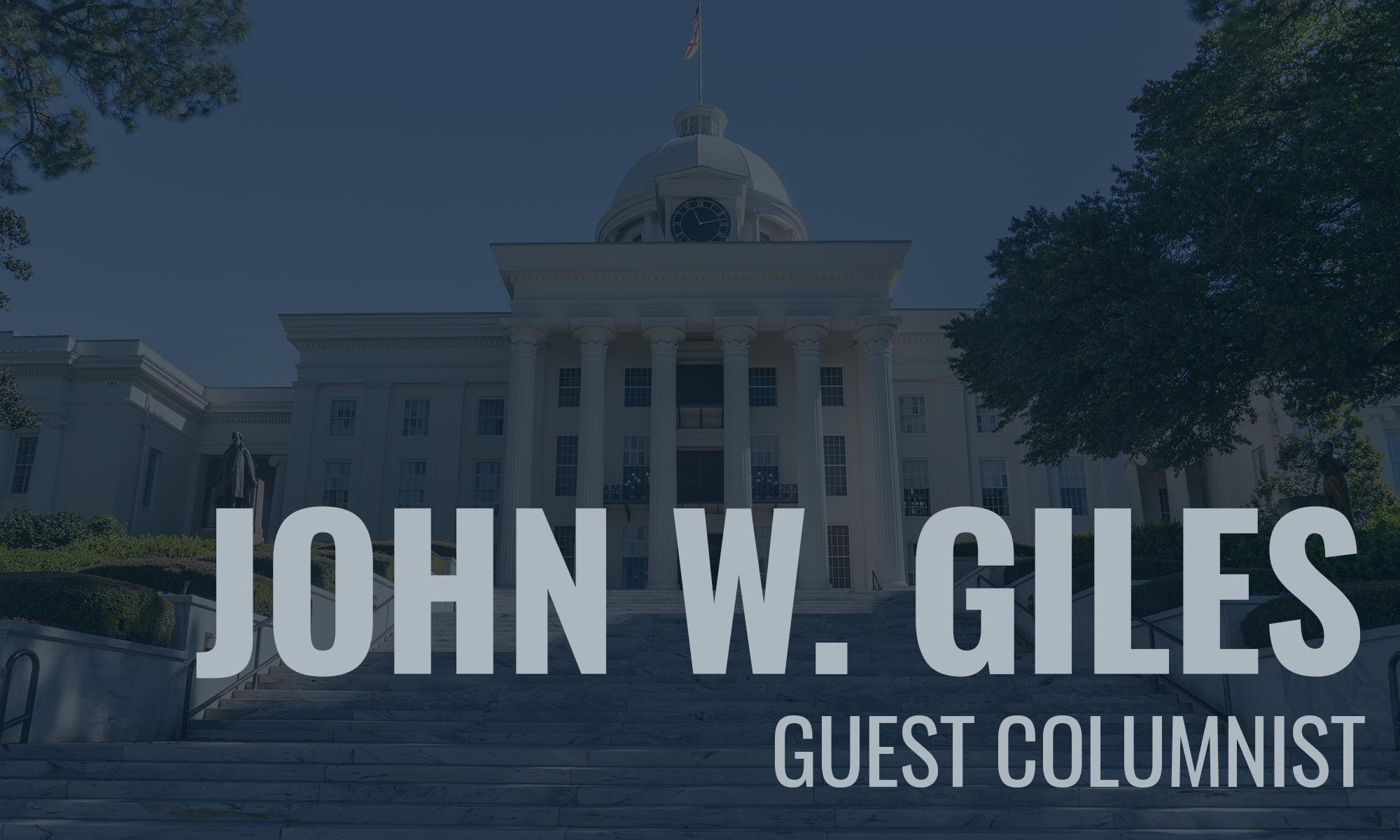 After the 2018 election, constitutionally we seated newly elected and re-elected officials at the local, state and national level. You can always KNOW when a politician is dealing with a very hot political issue with two key sentences: Let the People Vote and I am personally opposed, But! This is a true litmus test for average citizens to identify authentic leadership versus followers who are shamelessly being led around with a ring in their nose by well-funded lobbyist. They are also covered with fig leaves. Let me explain.
In Genesis, one of the earliest bible stories we all remember, on the sixth day God created man and woman. God's one and only restriction on Adam and Eve is that they not eat of the forbidden fruit from the tree of knowledge and good. After they had sinned against God, they felt naked and covered their private parts with fig leaves. I am hopeful in this article to remove the fig leaves to identify a follower and also admonish the signs of true leadership.
The first fig leaf sign of weakness, and a sure-fire way to know you are dealing with a follower is the sentence: "Let the People Vote." People like the notion of voting, because they distrust double talk from politicians. Generally, this phrase is used over a constitutional amendment. This sentence coming from the mouth of an elected official is an immediate indication this is a very tough issue and the elected official does not want to get scorched by taking a clear position. Facts versus polling data can sometimes be polarizing. Legislators are often given hard facts on an issue during the public hearings and debates. Those who have much to gain economically will always showcase a snapshot of early polling data from a constituency who has not yet been well informed on the topic; but it just sounds good. Do you want your government run by polls or hard facts and historical data?
A legislator should not hide behind the fig leaf; "Let the People Vote," but publicly declare with their position with procedural votes; is this Good Public Policy or Bad Public Policy? After vigorous debate, a house member or senator will vote yes or no. If 2/3's of the house and senate bodies vote yes, the Alabama constitution guarantees citizens the right to vote on that issue, NOT A LEGISLATOR. For example, every year the legislature is tempted to take up the debate of legalizing a lottery and they make it sound as though it goes straight to the people for a vote; hang on a minute! A legislator can Vote Yes or No up to four times on any one given bill. The first vote is the Budget Isolation Resolution allowing it to come up ahead of the constitutional mandated budgets, which are supposed to be first. If they are in the committee, there is a vote, then if there is a debate a cloture vote and then final passage. Also, if there are amendments along the way here are some more votes. There are plenty of opportunities for a legislator to Vote Yes or No. Bottom line; they are voting yes or no on one simple question: Is this good or bad public policy?
During a gambling – lottery debate, the legislature will hear a lot of data that the lottery is Bad Public Policy. They will learn again that repealing the current lottery prohibition in the constitution will open the door to games of chance and casino style gambling will be unleashed on every corner of the state. They will learn the lottery preys on the poor, elderly and our young people. Hard data will be presented demonstrating that untaxed disposable income money going into the lottery cannibalizes our children's Education Trust fund by $40 to $50 million annually. Data will demonstrate that legal and illegal gambling will soar further breaking up families; our children are the ones who suffer. Facts will be shown that our state will spend between $95 – $100 million in social programs, dealing with gambling additions commensurate with other states, which currently have a legalized lottery. Also, our legislators will learn public corruption ascends when mega million-dollar lottery companies like GTECH, Scientific Games, IGT, Westrex and the list goes on, retain highly paid lobbyist who have well-funded expense accounts, filling campaign coffers with millions, funding high toned legislative resort retreats and in some cases private jet trips to the Caribbean. My fellow Alabamians, a "Yes Vote" after all of these facts are presented translates a legislator is convinced this is "Good Public Policy." When you hear the sentence: "Let the People Vote," you should be saying, "run Forrest Gump run."
The other famous sentence of a follower is: "I am personally opposed BUT…. It is a crafty old trick in the playbook of the follower. Usually Democrats use this term, but some Republicans have borrowed that slogan. I am personally pro-life, but I think a woman has a right to choose. I am personally opposed to this Gas Tax increase…BUT my lobbyist who funded my campaign wants the tax. I am personally opposed to transgender bathrooms, but the people should choose what bathroom they use. This is not a sign of leadership, this is evidence you are dealing with a fainthearted DNA unable to take a position on an issue. I AM personally opposed, BUT!!! Actually this is a double talk position, which actually alienates the public official from both sides: take a position please.
My former boss, Governor Fob James told me one time; "Giles if you give the people ALL of the facts, they make right decisions", and he is right. For example, early polling data in 1999, suggested the people that supported a lottery was north of 60%; but when given the facts like mentioned in the above paragraph; like Governor James profoundly spoke, 54% of the state voted against a lottery.
If you hear the phrase, "Let the people Vote," then why do we need a legislature, then let the people vote on every single issue and you come on home. We have a republican form of government where one person represents their districts in the legislative process. Our forefathers knew a vote of the people on every issue would not work. If you hear an elected official use either of these two sentences, RUN, BABY RUN and find you someone else to represent you
True leadership on the other hand, gathers all the facts and takes a position even on the tough issues and the hell with the consequences. Leadership is often lonely, but true leaders understand that one is a majority. Anyone can pick up the talking points of CNN or other opinion leaders; but a true leader makes sound decisions even when unpopular based on a solid foundation of hard facts and data. A true leader will die for what they know is right; a follower will run and find a fig tree.
Listen closely; is your legislator standing with a fig leaf or are they facing Goliath alone with a sling and five stones.
Opinion | Hearings give public opportunity to weigh in on coal ash plans
ADEM will make sure the closure and cleanup of the coal ash sites will be done in a way that will protect the state's land and water resources now and in the future.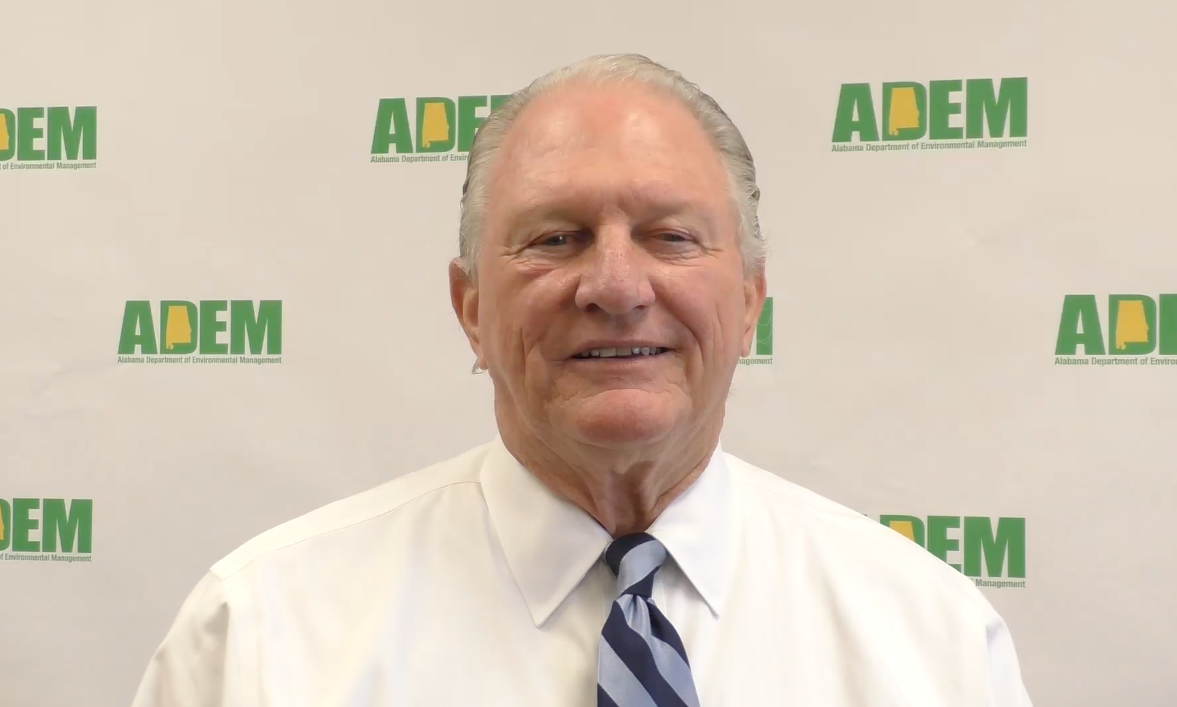 The mission of the Alabama Department of Environmental Management is to ensure for all Alabamians "a safe, healthful and productive environment." It's a mission that ADEM and its nearly 600 employees take very seriously.
Ensuring a safe, healthful and productive environment means more than simply being the environmental cop, though that certainly is part of ADEM's job. When the Alabama Legislature passed legislation in 1982 that led to the creation of ADEM, lawmakers' intent was for the agency to promote public health and well-being.
The term "healthful" in ADEM's mission statement speaks directly to that. ADEM's work is to contribute to the health of Alabama's environment and the health of all Alabamians.
An example of that work is managing the process that will determine how coal combustion residuals (CCR) – or coal ash – are dealt with in a safe and effective manner. Managing CCR promotes a healthful environment by protecting our land and water.
On Oct. 20, ADEM will hold the first of a series of public hearings on permits drafted by ADEM to require electric utilities to safely close unlined coal ash ponds at their power plants and remediate any contaminated groundwater. The hearings, and the comment periods leading up to them, give the public the chance to provide ADEM input on the requirements in the draft permits.
To understand how we got to this point today, let's go back to Dec. 22, 2008, in Kingston, Tenn. On that frigid night, the containment dike surrounding massive ponds holding decades worth of CCR produced by the coal-burning TVA power plant collapsed, spilling more than a billion gallons of coal ash sludge into the Emory River and onto 300 acres of land.
That spill drew the attention of regulators and the nation to the issue of coal ash storage, for which there was little regulation at the time. It also started the U.S. Environmental Protection Agency on the road to adopting a federal CCR rule, which took effect in 2015. The Alabama Environmental Management Commission approved a state CCR rule in 2018, patterned after the EPA rule.
The rules address two primary issues: closing coal ash ponds to avoid threats of spills into waterways or onto land, and preventing and cleaning up groundwater contamination from arsenic, mercury, lead and other hazardous elements that may leach from the coal ash.
Both the EPA and state rules give the electric utility operators two options in closing the ash ponds. One allowable method is to excavate the millions of tons of coal ash and either move the coal ash to a lined landfill or find an approved beneficial use for the ash. The other is to cap in place, where an impervious cover, or cap, is placed over the ash impoundment. Both methods have been used successfully for decades to close some of the most contaminated sites in the nation.
It must be emphasized that the closure method selection is made by the utilities, as allowed by both federal and state rules. Alabama Power, TVA and PowerSouth all elected to utilize the cap-in-place option.
The permits will also set out the steps to be taken to clean up contaminated groundwater caused by the coal ash ponds. ADEM's job, in its environmental oversight role, is to ensure the closure and groundwater remediation plans proposed by the utilities and included in the permits meet federal and state standards and protect both waterways and groundwater. The permits provide for regular monitoring to confirm the closure and cleanup plans are being implemented as required. If necessary, the plans will be adjusted to ensure the intended results are being achieved.
Currently, ADEM has scheduled public hearings on the permits for three Alabama Power plants. The first is Oct. 20 for Plant Miller in Jefferson County, followed by Oct. 22 for Plant Greene County and Oct. 29 for Plant Gadsden in Etowah County. Permits for the other five sites in Alabama are in development, and hearings will be scheduled when they are complete.
The purpose of these hearings is to allow the public, including nearby residents, environmental groups and others, opportunities to weigh in on the proposed permits. This past summer, Alabama Power, TVA and PowerSouth held informational meetings in the communities where their affected plants are located to explain their proposed groundwater cleanup plans(including the CCR unit closure component) and answer residents' questions.
The draft permits, the hearings' dates, locations and times and other information are available on ADEM's website, www.adem.alabama.gov. The public can also mail or email comments related to the permits, including the closure plans and groundwater remediation plans, directly to ADEM during the proposed permits' 35-day minimum comment periods, which will run one week past the date of the public hearings. Those comments will be considered in the decisions to issue the permits, and ADEM will provide a response to each issue raised.
For maximum protection of the environment, ADEM encouraged the power companies to go beyond the minimum requirements of the state and federal CCR rules. ADEM's scientists and engineers who analyzed the plans through an exhaustive review and revision process determined the final plans provide the environmental protections Alabamians expect and deserve. But we want to hear from the public.
Certainly, there are pros and cons of each option in closing the coal ash ponds. The daunting task of cleaning up contaminated groundwater will be undertaken regardless of which closure method is utilized. As one opinion writer recently said, there is no easy answer to the coal ash problem. But this is a matter we cannot duck. We must deal with our coal combustion residuals – by EPA requirement and for the sake of our environment.
Here's what you can count on from your state agency charged with protecting your environment. ADEM will make sure the closure and cleanup of the coal ash sites will be done in a way that will protect the state's land and water resources now and in the future.
Ensuring that is our mission.