Kyle South Bill gives more oversight to AHSAA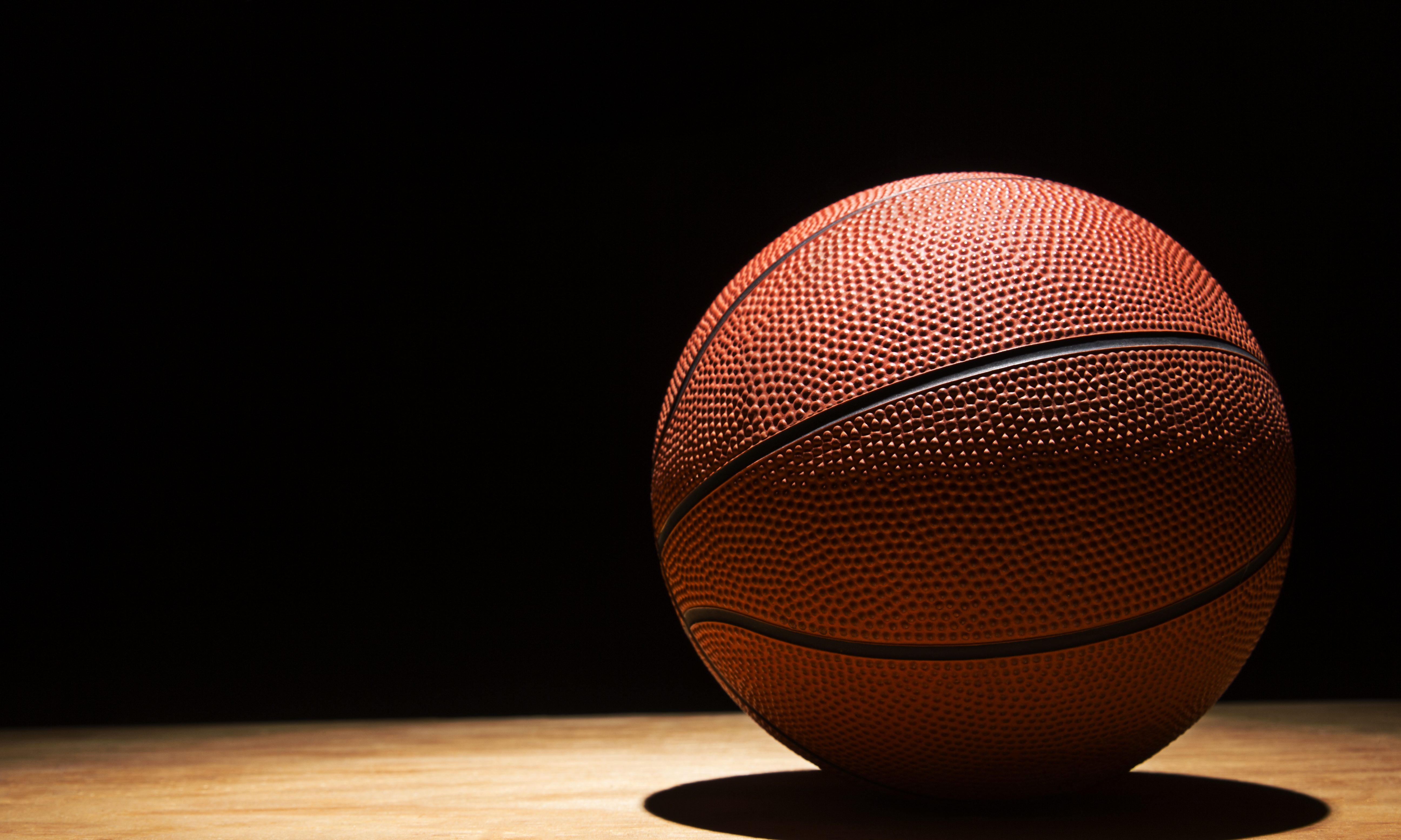 Wednesday, in response to the controversial decision by the Alabama High School Athletic Association to declare Charles Henderson High School basketball standout Maori Davenport ineligible, State Representative Kyle South (R – Fayette) announced that he has drafted legislation providing a measure of government oversight of the AHSAA operations.
South said that his bill will be pre-filed for consideration in the 2019 regular session. 87 of the 105 members of the Alabama House have already signed on as co-sponsors.
"Rather than taking special circumstances into consideration and impartially considering the facts at hand, the Alabama High School Athletic Association has created an unnecessary national controversy and callously ruled in a manner that adversely affects an innocent young woman's eligibility," South said. "Time and time again, the AHSAA has engaged in behavior and ruled in a manner that clearly calls for more oversight of its actions. Considering the AHSAA receives a majority of its funds from taxpayer-funded public schools and the athletic activities of public school students, there is ample justification for government oversight of its operations."
South's legislation would require the State Board of Education to review and approve any rules relating to student participation and eligibility before being adopted by AHSAA.
The bill would require that 25 percent of the AHSAA governing members to be appointed by the state superintendent of education or the state board of education and that the Department of Examiners of Public Accounts audit AHSAA in the same manner as a state agency in Alabama.
South noted that AHSAA recently ruled Davenport ineligible for amateur status because of a clerical oversight associated with her play on the Team USA basketball team. Davenport had self-reported the oversight, and immediate actions were taken to rectify the situation.
The AHSAA's decision in the Davenport case have been almost universally denounced by the national sports media.
On Tuesday Maori Davenport addressed both the Alabama's Republican and Democratic caucuses asking for the legislature to intervene on her behalf and pass legislation to restore her amateur status.
Davenport is a senior at Charles Henderson High School in Troy. The AHSAA ruled her ineligible after receiving an $857.20 check from USA Basketball, which has been repaid. Davenport is 6 foot 4 and one of the top female basketball prospects in the nation.
Davenport will still be able to accept her scholarship to Rutgers University next year because the check is small enough that it does not violate NCAA regulations. However the AHSAA rules are more restrictive than the NCAA. Davenport played for USA basketball on the United States under-18 team in Mexico City. Maori won a gold medal for USA Basketball.
Steve Savarese is the executive director of the Alabama High School Athletic Association. He is a former high school teacher and coach who has led the led of the AHSAA for the last twelve years.
Davenport was declared ineligible by Savarese at the end of November, effectively ending her high school basketball career. USA Basketball normally clears the payment with the state association before writing it; but in a clerical error USA Basketball forgot to make that phone call. The payments is a small stipend for players spending their summers playing for their country and is allowed by the NCAA.
ESPN basketball analyst Jay Bilas has written and spoken heavily in favor of Davenport. The WNBA has urged Savarese to reverse the ruling.
To read Bilas's opinion on the case, click here.

Alabama reports 1,750 new COVID-19 cases ahead of July 4th
The seven-day average of cases per day surpassed 1,000 for the first time Friday.
Heading into the Fourth of July holiday weekend, Alabama is reporting more cases of COVID-19 than ever before as hospitalizations continue a worrisome surge and the state's death toll rises.
Since the first coronavirus case was identified in Alabama on March 30, 41,362 Alabamians have tested positive for COVID-19, according to the Alabama Department of Public Health.
The state reported at least 1,758 positive cases on Friday alone, the most since the pandemic began. In the past seven days, 7,645 cases have been reported, the most of any seven-day period since the pandemic began.
The seven-day rolling average of new cases — used to smooth out daily variability and inconsistencies in case reporting — surpassed 1,000 for the first time Friday.
Ahead of the holiday, the Alabama Department of Public Health is urging Alabamians to celebrate at home due to the coronavirus crisis.
On Friday, the Alabama Department of Public Health announced that another 22 Alabamians have died from COVID-19 just in the last 24 hours. That takes the state's COVID-19 death toll to 983. Of those, 96 died in the last week alone (June 27-July 3).
A few simple steps can greatly reduce your chances of being exposed and exposing others to COVID-19. Everyone should practice good hygiene, cover coughs and sneezes, avoid touching your face and wash hands often. Avoid close contact with people who are sick, even inside your home, and maintain a distance of at least 6 feet from others not in your household.
The use of cloth face coverings or masks when in public can greatly reduce the risk of transmission, particularly if the infected individual wears a mask. Many people are contagious before they begin to show symptoms — or may never develop symptoms but are still able to infect others.
Alabama reported an additional 22 deaths Friday, bringing the state's COVID-19 death toll to 983, according to the Alabama Department of Public Health.
Of those, 96 died in the past seven days alone, or roughly 10 percent of the state's total death toll. In the past 14 days, 171 people have died, or roughly 17 percent of the state's death toll.
Even as the number of tests also increases — at least 430,000 have been tested — a larger percentage of tests are coming back positive compared to any other time period, according to the Department of Public Health and APR's tracking.
Roughly 15 percent of tests in the past week have been positive.
The large increases come as Alabama Gov. Kay Ivey on Tuesday extended the current "safer-at-home" public health order, which was set to expire Friday, to July 31.
The number of individuals hospitalized with COVID-19 is also at a new high, with at least 843 people hospitalized with the virus on July 2, the most since the pandemic began.
On Monday, in Jefferson County, where cases are increasing rapidly, residents were ordered to wear masks or cloth face coverings in an attempt to slow the spread of the virus. On Tuesday, the city of Mobile also began mandating masks or face coverings. The cities of Tuscaloosa, Montgomery and Selma have also implemented face covering orders.
Of the 7,645 cases confirmed in the last week, 1,321 — or roughly 17 percent — were reported in Jefferson County alone. Nearly 28 percent of Jefferson County's 4,802 total cases have been reported in the last seven days. Since March, 152 people have died in Jefferson County.
A campaign rally for President Donald Trump that was planned for Mobile on July 11 has been canceled because of the rapidly worsening coronavirus situation there. Mobile County has had 633 newly diagnosed cases in the last week, or roughly 8 percent of the state's cases this week. Mobile County has had a total of 3,904 cases and 134 deaths over the course of the pandemic.
Montgomery County reported 426 newly diagnosed cases in the last week. Overall Montgomery has had 3,947 total cases and 104 deaths thus far.
Tuscaloosa County has 393 new cases this week. The surging number of cases in Tuscaloosa and Lee Counties — where 276 tested positive this week — could potentially put the 2020 college football season in jeopardy. Tuscaloosa has had a total of 2,188 cases and 42 deaths, while Lee County has a total of 1,302 cases and 37 deaths.
Despite making it through several months with relatively moderate increases, Madison County is also experiencing a surge of new cases in recent weeks — with 407 cases in the last week alone. Madison has had 1,271 cases and seven deaths.
Many people are flocking to the beach for the Fourth of July holiday, where the coronavirus is also surging in Baldwin County with 328 new cases in the last seven days. Baldwin had been largely spared to this point with 828 cases in total and nine deaths. This week's increase accounts for 40 percent of the county's total case count.
Alabama is not alone in seeing surging case numbers. Forty of the 50 states reported rising coronavirus cases in the last week. On Thursday, 57,236 new cases were diagnosed and 687 Americans died. The U.S. death toll from the global pandemic has risen to 131,823.
Globally, there have been 11,092,229 cases diagnosed, though the real number is likely much higher. At least 526,450 people have died from COVID-19, and, with 208,860 new cases diagnosed on Thursday alone, there is no sign that this global pandemic will be over any time soon.