Opinion | "Cussing" the Birmingham Civil Rights Institute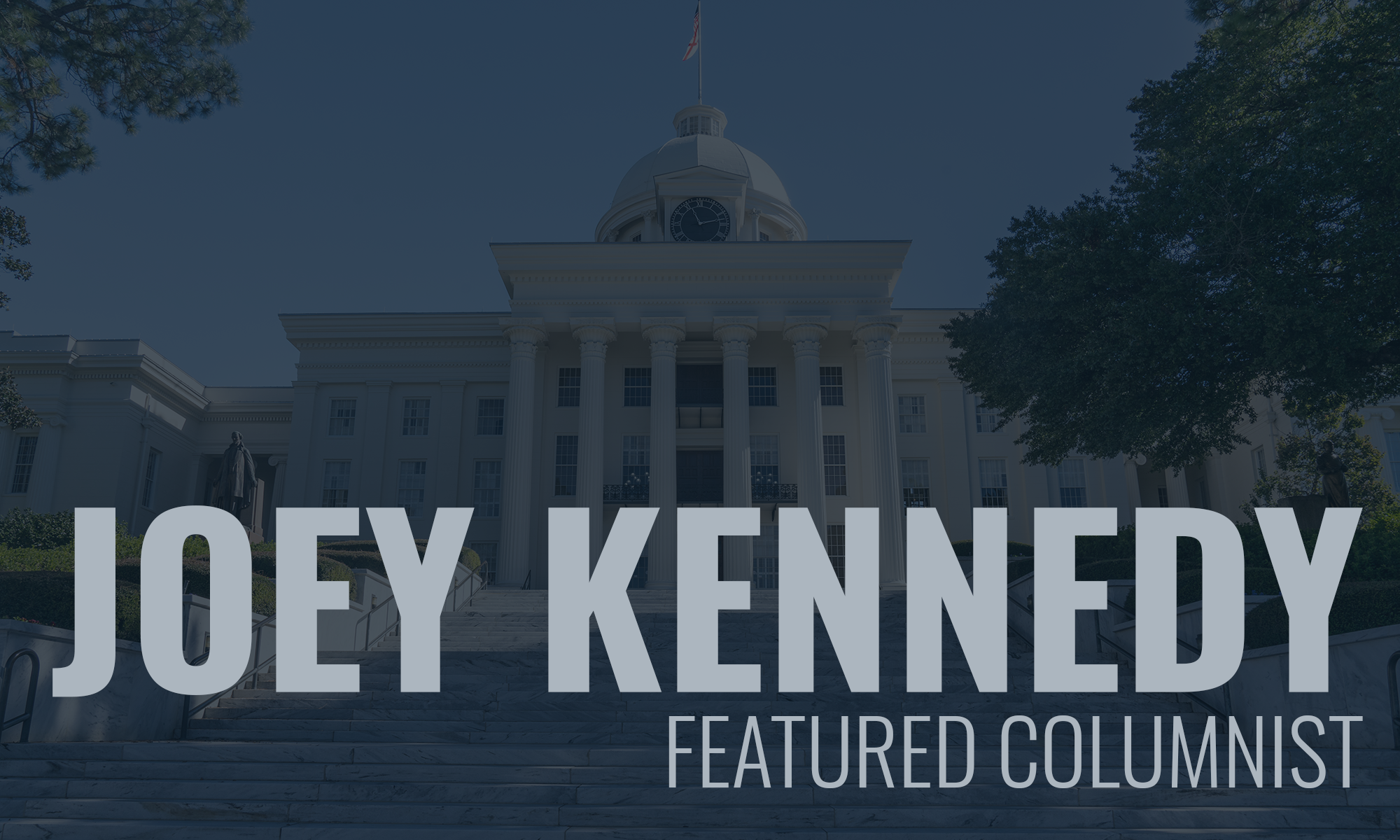 Leaders of the Birmingham Civil Rights Institute ought to be ashamed. They have tarnished the institute's standing in a way that may be hard to recover from.
Last fall, the board of the BCRI voted to honor author, activist, and scholar Dr. Angela Davis, a Birmingham native, with its Fred L. Shuttlesworth Human Rights Award. Earlier this month, the board rescinded its offer of the award to Davis and canceled its annual Shuttlesworth Gala.
Reportedly, some Birmingham Jewish leaders complained about the BCRI honoring Davis – who has been honored at other events in Birmingham previously – because she criticizes Israel for its policies against Palestinians and for encouraging people to withdraw investments from Israel.
Few effective human rights activists, if any, do so without controversy or criticism. The Rev. Dr. Martin Luther King Jr.'s famous "Letter from Birmingham Jail" resulted directly from criticism from moderate Birmingham clergy of King's nonviolent marches and protests. Davis, too, spent her life campaigning for human rights, and was a long-time Communist Party member. But it appears her criticism of Israel led to the BCRI withdrawing the Shuttlesworth Award.
Not only did the institute embarrass itself by withdrawing the award, it has handled the issue in a ham-handed, disastrous manner. Davis' colorful and meaningful life is no mystery. The board clearly knew her history when it decided to present her with the award last year. To withdraw it because of some criticism from wealthy donors because they disagreed with her stand on the Israeli-Palestinian dispute is clearly a mistake that will damage the institute's reputation forever.
Since withdrawing the award, BCRI has been a well-deserved target of protests and outrage.
The board, in withdrawing the award, said Davis no longer met the criteria for receiving it. However, it didn't elaborate on what criteria Davis didn't meet.
The institute's supposed mission statement is simple: "To enlighten each generation about civil and human rights by exploring our common past and working together in the present to build a better future."
After embarrassing itself and Davis over this mess, that mission statement sounds awfully hollow.
Davis, in a statement, said she was "stunned" when she learned the BCRI board had "reversed their previous decision to award me the Fred Shuttlesworth Human Rights Award. Although the BCRI refused my requests to reveal the substantive reasons for this action, I later learned that my long-term support of justice for Palestine was at issue."
Davis' statement continues: "The trip to Birmingham, where I was born and raised, to receive the Fred Shuttlesworth Award, was certain to be the highlight of my year."
Instead, Davis will attend an alternative event in February sponsored by others rightly upset that the BCRI made such a horrible decision.
The BCRI board has been encouraged by other human rights groups to reverse its decision, but instead the board's three top officers resigned Wednesday, stating they regretted the "circumstances surrounding the selection process … and the dissension this has caused." But they provided no details about what criteria Davis failed to meet or other information about their resignations.
Usually, board members who make bad decisions want them to go away, but with Davis coming to Birmingham Feb. 16 for an alternative event, on the day the Shuttlesworth Gala was originally scheduled, this controversy is not likely to go away.
Indeed, the very nature of the BCRI's existence is to educate the public about human rights activists like Davis. If it's not going to do that and cave to interests who disagree with its decisions, what's the point?
Former Birmingham Mayor Richard Arrington, who pushed for the institute's creation and construction against some of this same kind of criticism, disagrees with the decision to dishonor Davis. Mayor Randall Woodfin and the Birmingham City Council have let their dissatisfaction be known. Woodfin explained why he's confounded:
"I am dismayed because this controversy might have been avoided entirely, had it been handled differently. I am dismayed because, as has been the case throughout Birmingham's history, people of good will behaved reflexively, rather than engaging in meaningful discourse over their differences and seeking common ground.
"I am dismayed because the controversy is playing out in a way that harks backward, rather than forward – that portrays us as the same Birmingham we always have been, rather than the one we want to be. I am dismayed because I believe that we should be able to expect better, from ourselves and one another."
Woodfin noted that while the city does provide funding to the BCRI, and it doesn't involve itself in programming at the organizations it helps fund, it certainly has an interest in providing funding to organizations based upon their "legal and ethical pursuit" of their mission.
Whether the Birmingham Civil Rights Institute is meeting that obligation is certainly a fair question in the wake of how awful BCRI has treated Davis.
Perhaps the most stinging rebuke came from the Alabama chapter of the National Lawyers Guild, which has a "long history with our sister, Angela Davis."
The Guild noted that Davis at one time spoke at the 16th Street Baptist Church, the scene of a 1963 bombing by the Ku Klux Klan that killed four young girls and injured many others.
"One can look across the street at the church from the large windows at the end of the tour of the BCRI," the Guild statement reads. "It is bitterly ironic and shameful that the BCRI, nearly three months after it announced she would receive its Fred Shuttlesworth award, has chosen to retract the invitation and cancel the awards dinner. BCRI has been one of the most important legacies of Richard Arrington, Jr., Birmingham's first black mayor and its decision irrevocably tarnishes that legacy.
The BCRI's "caving to pressure from some funders is a disgrace," the Guild statement reads. "Their decision to rescind the award reflects nothing so much as cowardice in place of principle, the diametric opposite of all that Fred Shuttlesworth stood for. We mourn the loss of the BCRI as a Birmingham institution conceived to insure (sic) we never forget that freedom is a constant struggle and that courage in the face of adversity drives history forward. It is now just another musty museum, and one that has abandoned what was a noble mission."
Actions have consequences, and whatever path the Birmingham Civil Rights Institute takes after this fiasco, its history will always have this disgusting mark.
Shuttlesworth himself is likely turning in his grave. As civil rights activist's official biographer, Andrew Manis, pointed out, Angela Davis is exactly the kind of person an award named after Shuttlesworth should go to.
"I think Fred would be cussing," Manis told AL.com. "He often bragged about being a cussing preacher. I think he'd be cussing about this."
I believe many of us are "cussing" about this today, and if we're not, we should be.
Joey Kennedy, a Pulitzer Prize winner, writes a weekly column for Alabama Political Reporter. Email: [email protected]
Opinion | Tommy, can you hear me?
That Morning Consult poll of Alabama voters that showed Republican Tommy Tuberville with a 17-point lead over incumbent Democratic Sen. Doug Jones for the U.S. Senate was such a stunner, a Jones campaign aide rushed out an email fundraiser trying to quell any panic.
Until now, most polls have shown Jones to be competitive against an unnamed Republican and, specifically, Tuberville, the former Auburn football coach who defeated Jeff Sessions to win the Republican nomination.
"I would never respond to an outside poll, but a new poll is out there showing Doug Jones losing by … wait for it … 17 points," writes Joe Trippi, senior adviser for the Doug Jones for Senate campaign.
"Here is my comment," Trippi writes. "No way."
Unfortunately, in Alabama, there is a way.
Republicans in the state tend to vote straight ticket in overwhelming numbers. Alabama is one of a handful of states that even allows straight-ticket voting, but the reality is, it does. So voters who want to cast their ballot for, say, Donald Trump in November, but who also like Jones, will have to split their ticket.
The Morning Consult poll showed that a large number of independent voters are undecided, and that could swing the election toward Jones. But straight-party voting can be a hope killer.
Not yet, though. It's still early. The election is still nearly three months away. We've not seen Tuberville do much of anything but bow before Trump, who endorsed him over his former attorney general. But that's Trump loyalty for you.
Indeed, the country is going so poorly right now, one wonders other than the hard-core racists, who still supports Trump.
I know, I know: Alabama is different (plus, we still have more than our share of hard-core racists). But c'mon, folks, more than 157,300 Americans are dead from the COVID-19 pandemic, completely mismanaged by the Trump administration. There have been more than 4.7 million cases. In Alabama, there have been more than 90,000 cases and more than 1,600 deaths.
Meanwhile, the U.S. and Alabama economies are in shambles and getting worse, not better. Trump has sided with Confederate statues and flags over eliminating the systemic racism found in police departments and other government agencies. Plus, most recently, Trump sent his secret army of unidentified goons to sweep protesters off the streets in American cities.
Trump is nobody's friend but his own.
Then there's Tuberville. A decent if mediocre football coach, Tuberville certainly is no Nick Saban. Tuberville isn't even a Gus Malzahn.
Sessions tried to argue that Tuberville wasn't a resident of Alabama, either, but that's not fair. Where Sessions is concerned, unfair is a character trait.
While Tuberville does maintain properties in Florida, he and his wife have owned a home in Auburn for at least three years. Too, they both are registered voters in Alabama, though Sessions said Tuberville cast his ballot in Florida during the 2018 midterms.
What's more important is where Tuberville stands on the issues. And that, we don't know much about. We know Jones is a moderate who works with members of both parties. He clearly represents Alabama's best interests as well as any U.S. senator who has served from Alabama.
Though the loons try to paint Jones as a liberal-socialist-communist bogeyman, he's nowhere close. Certainly, he's different from Sessions, who held that Senate seat for two decades before becoming Trump's attorney general. He's different from Sessions in that he actually gets legislation through the Senate. Sessions mainly interfered with progress while a senator.
The first U.S. senator to support Trump's candidacy, Sessions identified with Trump most likely because they're both die-hard racists. Trump rewarded that loyalty by back-stabbing Sessions out of Washington.
At some point, though, Tuberville must make his positions clear, and not simply that he'll support anything Trump does. That would be a disaster for Alabama, as much as Trump is a disaster for the United States.
The former Auburn University football coach can't just continue being a sycophant for Trump, whose own poll numbers are tanking and who is likely not going to win re-election.
Should Alabama send a Republican to represent the state with a Democratic president, a likely Democratic Senate and a solidly Democratic House? That would be useless.
But Trippi, in his email, did show how Tuberville wins easily: "One bad poll turns all of us off … you write the race off, and Tuberville coasts to victory because no one is paying attention," says Trippi. "Everyone abandons Alabama except Mitch McConnell, who is ALL IN to beat Doug. The proof is in the money he (McConnell) is spending now."
It's true that McConnell is working hard to unseat Jones to protect Republicans' wobbly control of the U.S. Senate, and if they weren't concerned that Jones has a good shot at winning re-election, McConnell would spend that campaign money in another state.
Tuberville must do more than hide behind Trump. We need to hear Tuberville's plan, where he stands on the issues and what he'll bring to Alabama that Jones hasn't already.
Let's hear it, Coach Tommy. But you'll have to scoot back a bit first.