Byrne introduces bill to pay Coast Guard during school shutdown
Wednesday, Congressman Bradley Byrne, R-Montrose, announced legislation to ensure the members of the Coast Guard and Coast Guard retirees are paid during the current government shutdown.
The bill is known as the Always Ready Act. Congressman Byrne on January 9th and provides funding for members of the Coast Guard and Coast Guard retirees.
"I'm proud of the strong Coast Guard presence we have in Southwest Alabama," Rep. Byrne said. "These men and women work hard and put their lives in danger in order to keep the American people safe. As we continue to fight for stronger border security and work to resolve the government shutdown, I believe members of the Coast Guard should be paid just as other members of the Armed Forces are paid. I hope the House and Senate will act swiftly on my bill, the Always Ready Act, to ensure members of the Coast Guard and their families receive the pay they deserve."
The government has been in a partial shutdown since December 21. 800,000 federal employees have been affected. 420,000 government employees are required to go to work, even though they are not getting paid. Another 380,000 federal workers have been told to stay home for the past 24 days. Most of those 800,000 employees are not getting paid.
Defense Department employees were not impacted by the shutdown because their department was funded. The soldiers, sailors, airmen, and Marines who protect this country from attack are still on duty and are getting paid. The Coast Guard however is considered a part of the Department of Homeland Security and that budget is unfunded. The Coast Guard, like the border patrol, the FBI, Transportation Safety Administration (TSA), air traffic controllers, and immigrations and customs enforcement (ICE) are still on duty protecting this country from threats of all sorts, even though many of those officers and workers are not getting paid.
The Coast Guard is currently searching for two men who went on a fishing excursion in Mobile Bay and did not return. 83 year old Floyd Nelson and 40 year old David Stadman are still missing though their boat has been found capsized. The Coast Guard is mounting a rescue effort. Those Coast Guard members were paid a couple of weeks ago; but it is uncertain if the administration will find the funds to pay them again. Many government workers did not get their paycheck on Friday. Federal workers may have to come up with the money to keep their health insurance if this shutdown continues.
President Donald J. Trump (R) and congressional Republicans believe that the nation needs to build a wall on the southern border to limit the flow of illegal immigrants and narcotics into the country. Congressional Democrats are refusing to pass any government funding bills with funding for the wall. The President is reportedly considering declaring a national emergency on the southern border and using natural disaster funding to build the wall.
Speaker of the House Nancy Pelosi, D-California, accused the President of having a temper tantrum in their last meeting over ending the impasse.
Congressman Bradley Byrne represents Alabama's First Congressional District.
Print this piece
Lawmaker files bill to ban treatments for transgender kids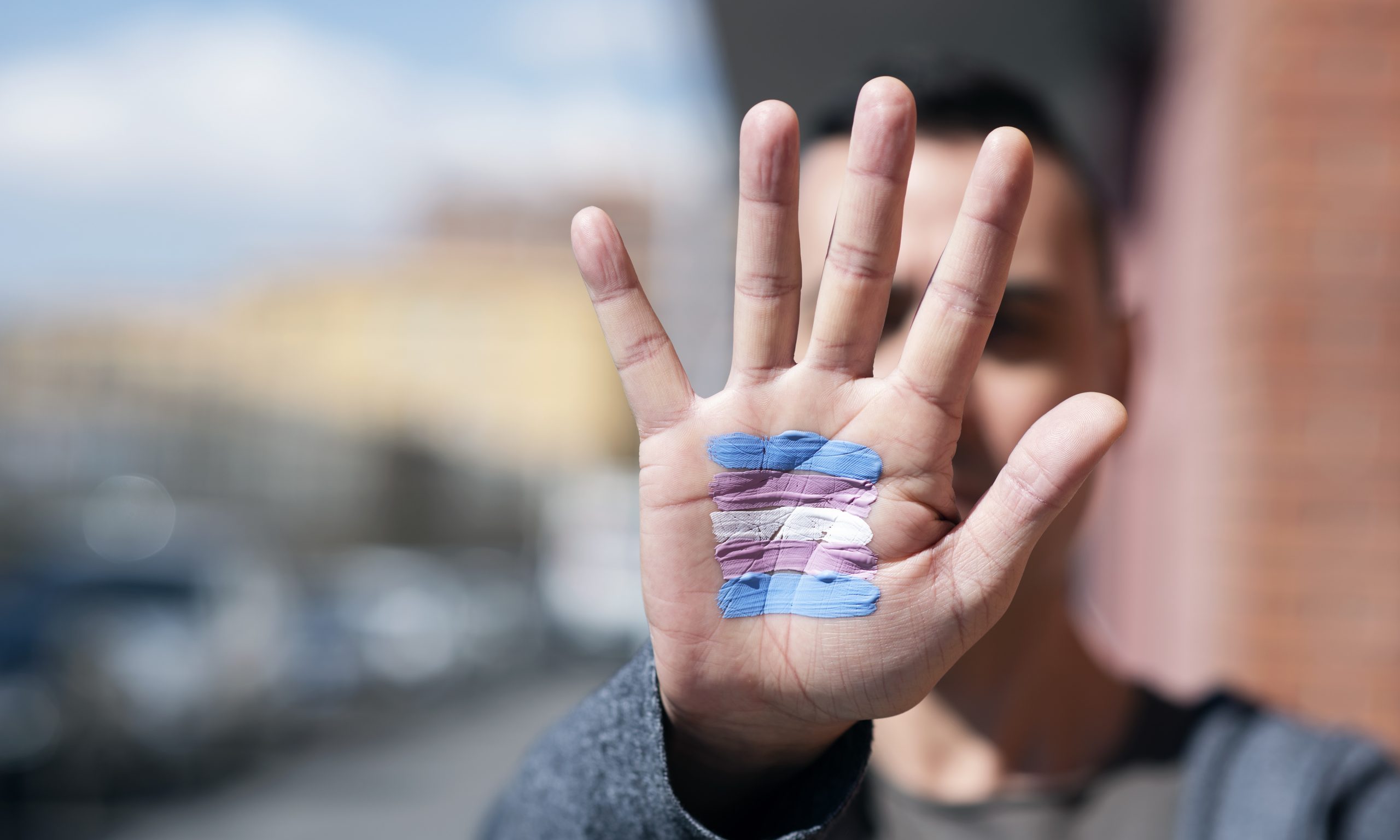 Republican Wes Allen, R-Troy, filed a bill to prevent doctors from providing hormone replacement therapy or puberty suppressing drugs to people younger than 19 who identify as transgender.
HB303, the Alabama Vulnerable Child Compassion and Protection Act,  would make it a Class C felony, punishable by up to 10 years in prison, for doctors to prescribe puberty-blocking medications or opposite gender hormones to minors. Allen's legislation would also ban hysterectomy, mastectomy or castration surgeries from being performed on minors.
"I was shocked when I found out doctors in Alabama were prescribing these types of drugs to children," Allen said in a news release. "This is something you hear about happening in California or New York but it is happening right here in Alabama and it's time we put a stop to that practice."
Allen said that children experiencing gender dysphoria are struggling with a psychological disorder and that they need therapeutic treatment from mental health professionals instead of medical intervention that would leave their bodies "permanently mutilated." 
"These children are suffering from a psychological disorder, just as someone who is suffering with bipolar disorder or schizophrenia but we treat those patients and try to help them. We should treat these psychological disorders as well."
In 2018, a policy statement from the American Academy of Pediatrics (AAP) said that:
"Transgender identities and diverse gender expressions do not constitute a mental disorder; 

Variations in gender identity and expression are normal aspects of human diversity, and binary definitions of gender do not always reflect emerging gender identities; 

Gender identity evolves as an interplay of biology, development, socialization, and culture; and

If a mental health issue exists, it most often stems from stigma and negative experiences rather than being intrinsic to the child"
The World Health Organization (WHO) announced in 2018 that it was removing "gender identity disorder" from its global manual of diagnoses and reclassify "gender identity disorder" as "gender incongruence," which is now listed under the sexual health chapter rather than the mental disorders chapter. 
In a 2018 interview, Dr. Lale Say, a reproductive health expert at the WHO, said that gender incongruence was removed from the list of mental health disorders because "we had a better understanding that this was not actually a mental health condition and leaving it there was causing stigma. So in order to reduce the stigma, while also ensuring access to necessary health interventions, this was placed in a different chapter."
In 2012, the American Psychiatric Association revised the Diagnostic and Statistical Manual of Mental Disorders (DSM) to remove the term "gender identity disorder" from the manual and add the term "gender dysphoria."
Allen's bill will be considered by the Alabama House of Representatives in the coming weeks.
Print this piece