Opinion | Alabama is O-KAY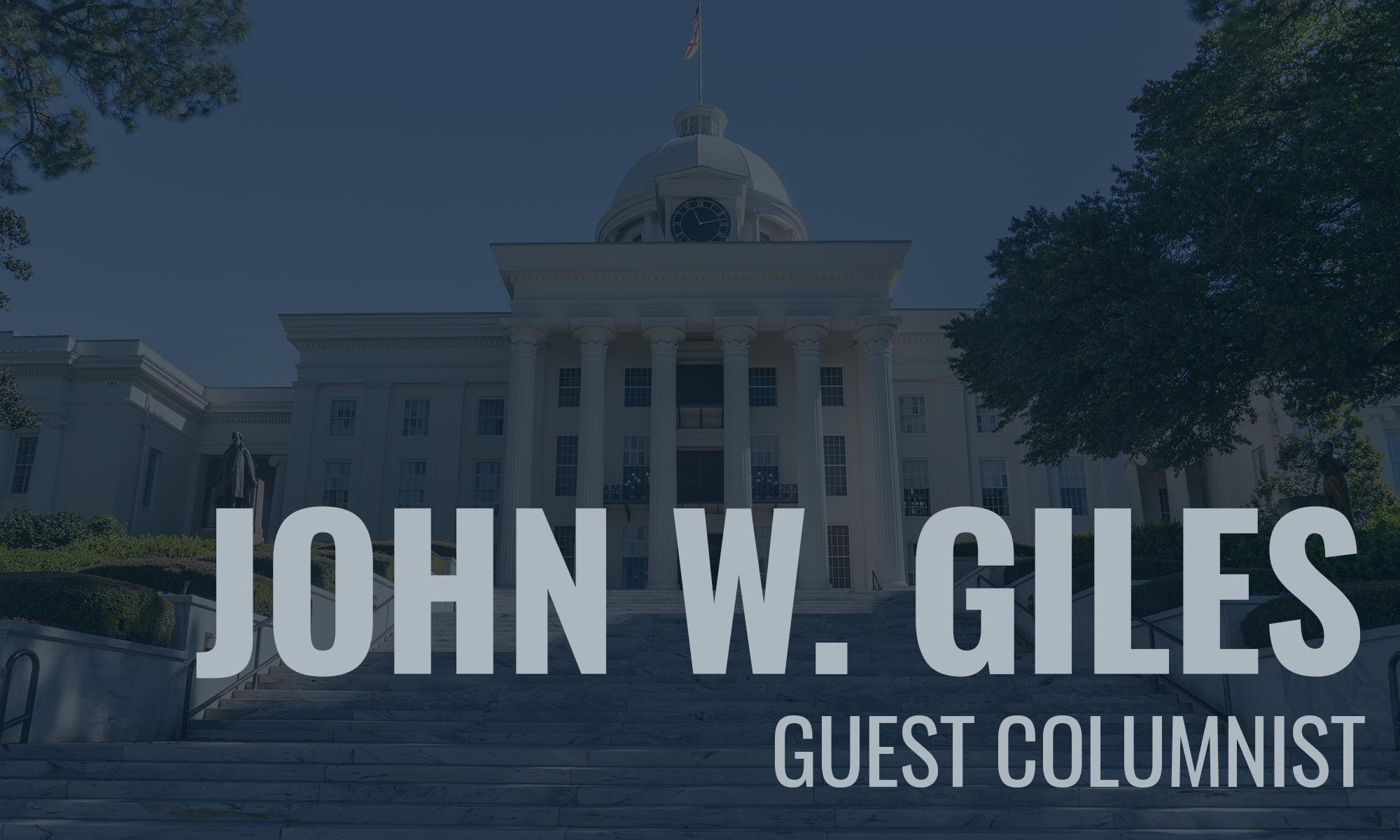 At high noon today, Monday, January 14,  2019, Alabama will swear in the Honorable Kay Ellen Ivey as our 54th Governor. Governor Ivey has selflessly dedicated her entire life to public service. In this guest editorial, we will travel down memory lane of her resume; however it is my goal to talk about the Kay Ivey I have known for 30 years. For those looking under every rock for motivations of an article like this; you can relax; I am not looking for a job, a political appointment or running for any office. This is a good will piece for a very deserving lady.
After being appointed by Governor Guy Hunt in 1989 as Alabama's Small Business Advocate for the State of Alabama; and being new to state government, I was making the rounds getting familiar with all functions of government. I was seeking resources and how we might work with other agencies to benefit small businesses. I was scheduled early one morning to meet with Dr. Sutton, Executive Director of the Alabama Commission of Higher Education. The moment I introduced myself to the receptionist; popping out in the hall from one of the back offices was this lady with a bright smile, a glowing personality and a strong southern Alabama accent. She reached out to shake my hand and said, "Hello John Giles, I am Kay Ivey, we have been looking forward to your visit, could I get you a cup of coffee?" As one can imagine; a first impression like this last for decades.
Kay Ellen Ivey was raised on a farm in Camden Alabama. After graduating from Auburn University, she began serving the public as a school teacher and then a local banker. She was Reading Clerk in the Alabama House of Representatives serving under the infamous Speaker of the House, Joe McCorquodale. She then learned to recruit industry as Assistant Director of the Alabama Development Office.
Her first election was in 2002 statewide as Alabama's first Republican State Treasurer since reconstruction. She served there until 2010, when elected as Lieutenant Governor. On April 10, 2017, with a notice of three hours, she ascended as Governor of the state after Governor Bentley resigned. I recall her statement as if was yesterday, "We are going to steady the ship of state." Her new public service assignment was on the heels of a turbulent ride with Bentley and steady the ship of state she did.
Working for two governors, I realized the inherent characteristics of the state's Chief Executive Officer is to be a consistent coalition and consensus builder, have clear communicated priorities, maintain a high ethical and moral ground, stern, gracious, humble yet tough. Also, you are Alabama's number one Ambassador and under her leadership we have had banner industrial investments and job creation. Like most, I am on the sidelines now observing the news on the internet, but I can tell you, Kay Ivey, even though she is 74 has all the right stuff for the job. She has more titanium steel in places I only wish some male public officials had in place; know what I mean Vern. Her leadership is admired by Alabamians because she was recently ranked the 3rd most popular governor in America.
My dad always taught us; there is your side, their side, find what is right and don't budge. Here are three recent examples when she was under tremendous pressure and did not budge. The Republic establishment in DC wanted her to abandoned the state GOP party nominee for U.S. Senate in the 2017 special election for U.S. Senate, Chief Justice Roy Moore, she did not waiver one click. She held fast to the notion that the Trump tariffs would hurt some Alabama industries; even though she loves Trump but did not budge. Then the Pardons and Parole Board got on a path of insanity and she wasted no time reeling them in and put them in checkmate.
I would be remiss in not mentioning three key men who are also my friends that have helped her immeasurably over the years. Will Sellers, who is now an Associate Justice of the Alabama Supreme Court has been with her from the get-go when running for State Treasurer. Steve Pelham has been with her since she was elected Lieutenant Governor and serves as her Chief of Staff. And last, but foremost is her long time pastor, Jay Wolf at First Baptist Church in Montgomery, who has been her spiritual pillar for years.
On a lighter note, she is always authentically friendly, easy going and fun. I love her signature Wilcox County Strong Alabama Southern accent. I have always loved hearing her talk. Listen next time when she says State Treasurer; you will count at least four of five syllables in Treasurer. I trust you are smiling with me on this one.
In conclusion, Alabama is O-KAY with Kay.
Opinion | FEMA's Hurricane Sally response
So, how has FEMA performed in responding to Hurricane Sally? So far, pretty darn well.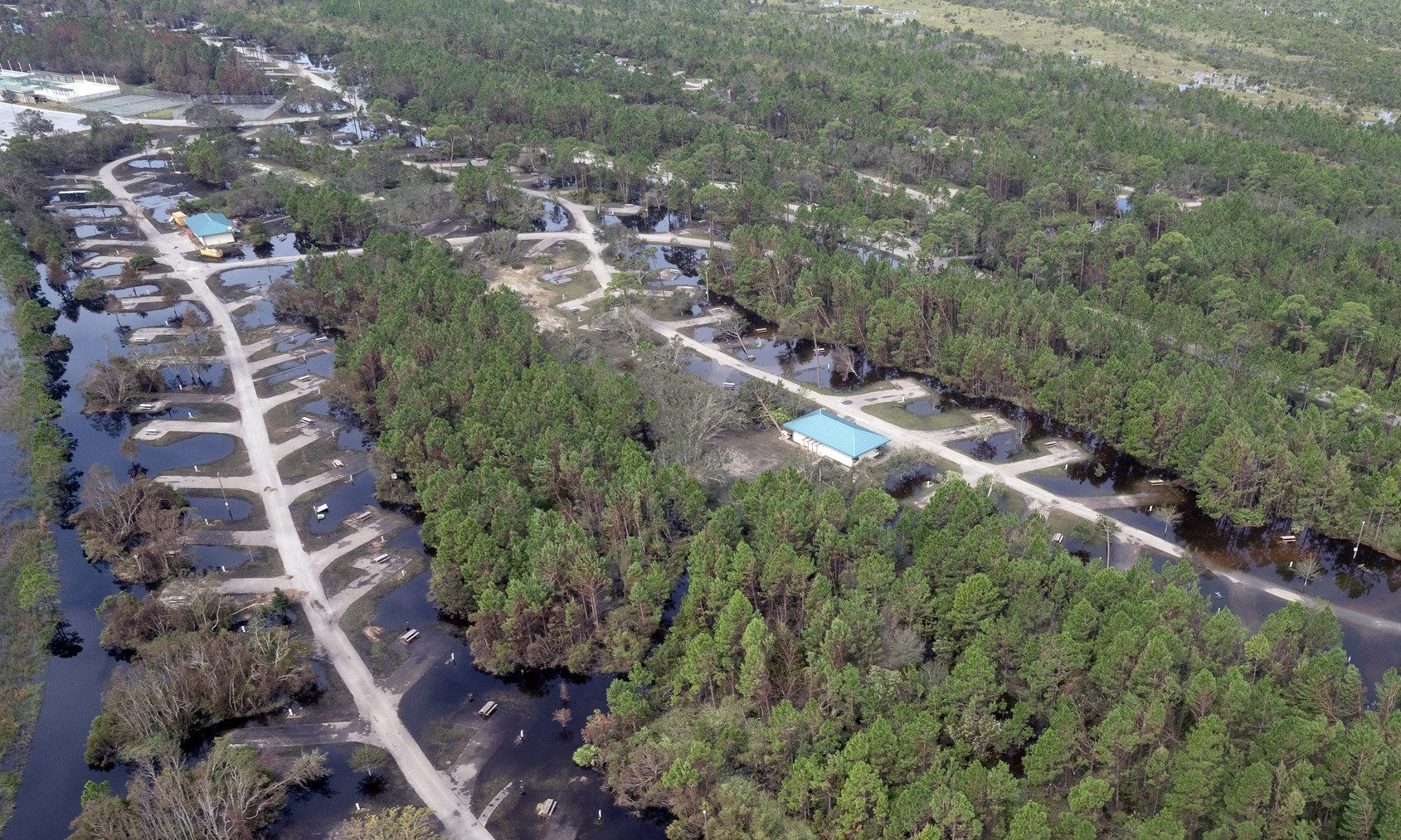 Most people in Alabama have heard of FEMA, the Federal Emergency Management Administration. Its name is a little misleading because emergencies by their nature aren't so much managed as responded to, often after the fact. You can't manage a tornado or an earthquake, for example, but you can and should respond to it.
Hurricanes are facts of life down here and nearly every part of our state, not just the coast, have been affected in some way by at least one. We can prepare for hurricanes and guard against the worst consequences and that starts with each of us as individuals, family members and citizens doing our part to be prepared to protect and take care of ourselves, family members and neighbors. Alabamians are actually pretty good at doing that.
But, there is also a role for governments at all levels. Local governments actually play the most important public role because they are closest to the people of their areas and have the first responders already employed and trained to take care of the needs of local residents during the period running up to, during, and in the immediate aftermath of the storm. State governments manage the preparations before the storm and provide the support local governments need afterward to do their jobs. The federal government supports the state and local efforts, which typically means providing the lion's share of the money needed, anywhere from 75 percent to 90 percent of the costs. So there's not one emergency management agency involved in responding to hurricanes but three, corresponding to each level of government.
The day before Hurricane Sally hit, I was individually briefed by the Director of the National Hurricane Center Ken Graham, FEMA Administrator Pete Gaynor and Coast Guard officials. That same day I went to the White House and made sure we had a good line of communication in case we needed help, which looked likely at the time. I have to say, the White House was immediately responsive and has continued to be so.
How has FEMA handled the federal response to Hurricane Sally? When the state of Alabama requested a pre-storm disaster declaration, which triggers federal financial support for preparations and response during the storm, FEMA and the White House gave the okay in just a few hours. On that day before when I spoke with the White House, I asked them to send FEMA Administrator Gaynor to my district as soon as possible once the storm cleared to see the damage and meet with local officials. He came three days after the storm and spent several hours touring the damage with me and meeting with local leaders. When the state of Alabama requested a post-storm declaration, triggering federal financial support for public and individual assistance, FEMA and the White House responded affirmatively in less than 48 hours – record time.
Public assistance is federal financial support for the costs to state and local governments as a result of a storm. This includes water bottles and meals ready to eat for locally requested points of distribution, debris removal and cleanup costs (think of the large tandem trucks picking up debris piled up on the right of way), as well as the costs to repair damage to public buildings and infrastructure like roads and bridges, and in the case of Sally damage to the Port of Mobile.
Individual assistance, as the label states, goes to individuals affected by the storm. Private assistance won't pay something you have insurance for, but it does pay for a variety of losses, particularly having to do with an individual's home. So far 60,000 Alabamans have applied for individual assistance and already FEMA has approved $42 million. If you haven't applied for individual assistance there's still time for you to do so online at DisasterAssistance.gov, or if you need help in applying call FEMA's Helpline at 1-800-621-3362. If you have applied for individual assistance and have been denied, appeal the decision because frequently the denial is simply because the applicant didn't include all the needed information.
Many people were flooded by Sally and over 3,000 of them have made claims to the National Flood Insurance Program. Over $16 million has already been paid out on those claims. The Small Business Administration has approved over a thousand home loans to people with storm losses, totaling over $40 million, and many more loan applications are still pending.
So, how has FEMA performed in responding to Hurricane Sally? So far, pretty darn well. I want to thank FEMA Administrator Gaynor for coming down here so quickly after the storm and for FEMA's quick and positive responses to all our requests. And I want to thank President Trump for his concern and quick response to Alabama's requests for disaster declarations. Hurricane Sally was a brutal experience for us in Alabama, but FEMA's response shows that government can do good things, helping people and communities when they really need it.