Alabama Appleseed selects Carla Crowder as new executive director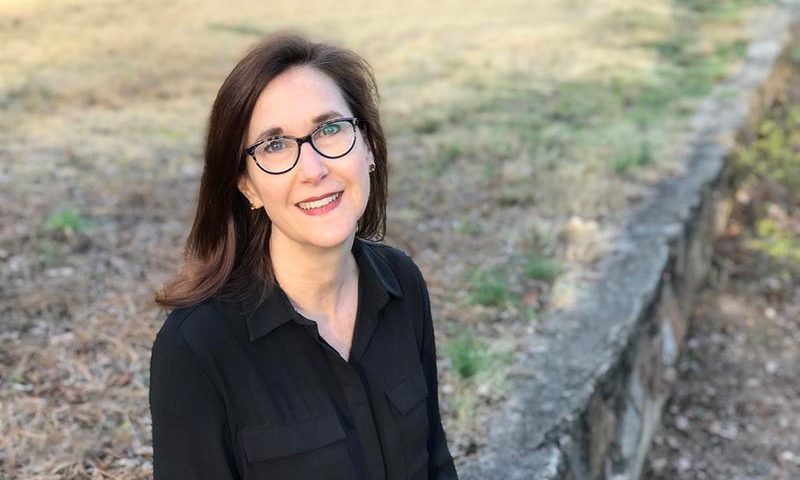 Advocacy group Alabama Appleseed has chosen a new executive director.
The group, which has opposed civil asset forfeiture, high court fees and fines, and pushed for new payday loan regulations, announced Monday that its board of directors has chosen Carla Crowder, a former Equal Justice Initiative attorney and Birmingham News reporter, as the organization's new executive director.
With two decades of experience as a journalist and attorney, Crowder worked in public policy research, advocacy and litigation on behalf of marginalized and vulnerable communities. Crowder lives in Birmingham.
The group said Crowder will work to increase support for Alabama Appleseed and expand engagement with its campaigns statewide in her new role.
"Carla was the unanimous choice of Alabama Appleseed's Board of Directors," said Jeff Pomeroy, the chair of the group's board. "As a journalist, litigator, and policy advocate, Carla has dedicated her career to challenging the policies and institutions that stymie efforts to make Alabama a just and equitable place for all. Alabama Appleseed is fortunate to have Carla as its next Executive Director."
Before being selected as executive director, Crowder worked for two years as the Women's Fund of Greater Birmingham's program and policy director.
In that role, she oversaw implementation of the nationally-recognized Collaboration Institute and launched multiple initiatives focused on increasing the economic security of single women and their children through workforce development, quality childcare and family-friendly workplace policy, Alabama Appleseed said in a statement.
She has also worked as a development and community engagement attorney at Volunteer Lawyers Birmingham.
"I have long admired Appleseed's bold, strategic, and collaborative approach to addressing the unfairness and inequality that harms Alabama," Crowder said. "I am honored to be chosen to work alongside our incredible staff, committed board, and diverse supporters to carry out Appleseed's mission. Alabama has made some progress with prison and sentencing reform. But as Appleseed's recent reports attest, too many low-income families are being harmed by laws that incentivize policing for profit over public safety, marijuana laws that needlessly ensnare too many Alabamians in the criminal justice system, and a court system funded on the backs of the poor."
As a staff attorney at The Equal Justice Initiative in Montgomery, Crowder represented clients sentenced to life without parole as children, clients on death row and was part of teams whose work exonerated Anthony Ray Hinton and Beniah Dandridge. The two were wrongfully convicted Alabama men who were freed after decades in prison.
Crowder was heavily involved in Alabama prison reform efforts during her time at EJI, investigating and documenting abuses at multiple prisons, including St. Clair Correctional Center.
Her experience in that realm could be an asset to the group as the state Legislature gears up to consider a new push to build new prisons in the state.
Crowder, a native of Florence, earned a bachelor's degree in English and history from Huntingdon College.
She spent 16 years as a newspaper reporter, including at The Birmingham News. Her work there followed similar themes including on poverty and prisons in Alabama, which earned multiple awards, including the Thurgood Marshall Award from the Death Penalty Information Center.
In 2009, she received her law degree from the University of Alabama School of Law with a certificate in public interest law.
Her husband is retired Birmingham News photojournalist, Bernard Troncale. They have one son.
Crowder succeeds Frank Knaack as Alabama Appleseed executive director.
In recent years, under Knaack's leadership, Alabama Appleseed sought reforms on civil asset forfeiture, court debt, access to courts, jail food abuses, marijuana reclassification and predatory lending. The organization has often been allied with Democrats in the State Legislature, but regularly works with Republicans on key issues.
Knaack has joined the Montana Innocence Project.
Trump Truck and boat parades this weekend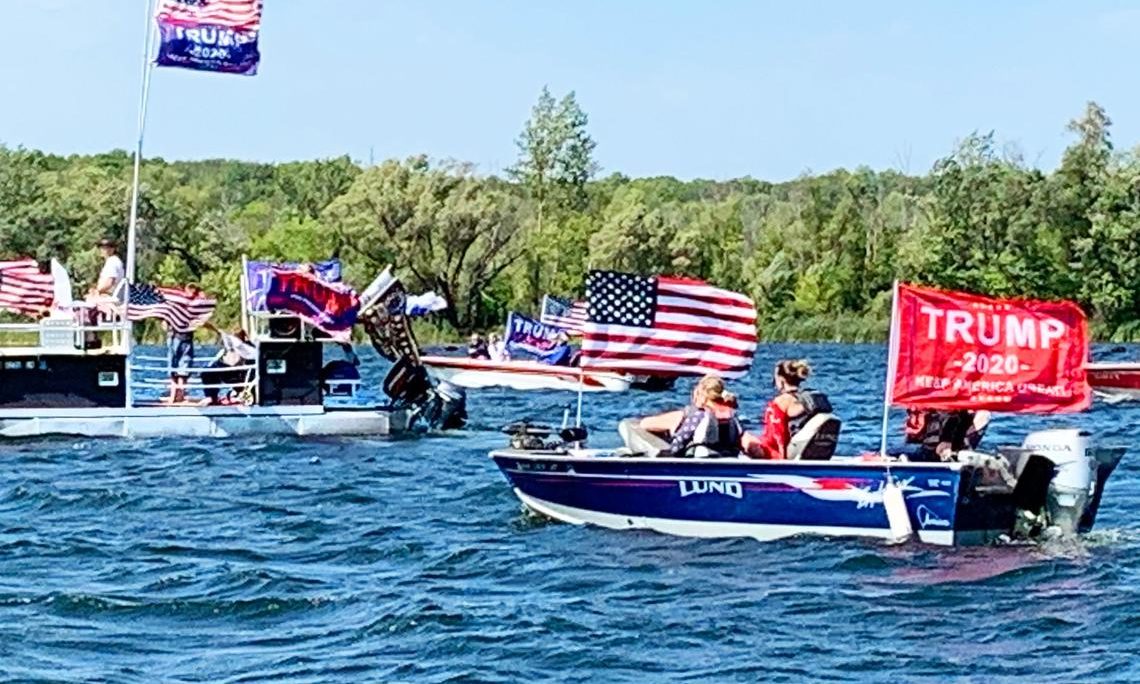 As Election Day draws near, Alabama Republicans are excited about promoting the re-election of Donald J. Trump as President and the election of Tommy Tuberville for U.S. Senate. This weekend two pro-President Trump events are happening in the state. There will be a truck parade from Ashland to Phenix City on Saturday sponsored by the Clay County Republican Party, while there will also be a boat parade on Wilson Lake in the Shoals sponsored by the Colbert County Republican Party on Sunday.
The pickup trucks will assemble at the Ashland Industrial Park in Clay County, 8240 Hwy 9, Ashland. There is a pre-departure rally at 10:00 a.m. central standard time. The trucks will depart at 11:00 a.m. and then proceed on a parade route that will take them into the bitterly contested swing state of Georgia. The Trump Pickup Parade will wind through east Alabama and West Georgia traveling through LaGrange and Columbus before concluding near the Alabama/Georgia line in Phenix City, 332 Woodland Drive, Phenix City at approximately 2:00 p.m. central time. Speakers will begin at 3:00. Trump flags will be on sale at the event.
The Phenix Motorsports Park will be hosting what sponsor hope could possibly the world's largest Pickup Tuck parade in U.S. history that is routing over 50 mile through Georgia in effort to "pickup" President Trump's numbers in GA.
A number dignitaries have been invited to address the Phenix City rally, including Coach Tuberville. Former State Sen. Shadrack McGill, Trump Victory Finance Committee member former State Rep. Perry O. Hooper Jr., and Paul Wellborn, the President and CEO of the largest Family owned Kitchen Cabinet manufacture in the USA are among the featured speakers who have committed to speak at the event.
Entertainment will be provided by: Charity Bowden, an up and coming country music singer who was the runner up on "The Voice". Charity will sing 'I am Proud to be an American' as well as songs from her Voice performances. The McGill Girls will also perform. The three beautiful and talented sisters will be singing patriotic songs in three part harmony. Geoff Carlisle, a professional DJ will be keeping the crowd pumped with music and entertainment.
Following the speakers and the entertainment there will Trump truck-vs- Joe Bidden truck races down the drag strip for the finale.
The Northwest Alabama boat parade will be on Sunday. The boats will gather at 2:00 p.m. near Turtle Point and then the flotilla will parade around the open waters of Wilson Lake til 3_00 p.m.. There will be a contest for best decorated Trump boats.
Trump supporters have held a number of large boat parades across the state to show their support for the re-election of Pres. Trump.
Boat parade sponsors say that this parade will be: pro-American, pro-law enforcement, pro-military.