Opinion | Let's put a wall around petty Donald Trump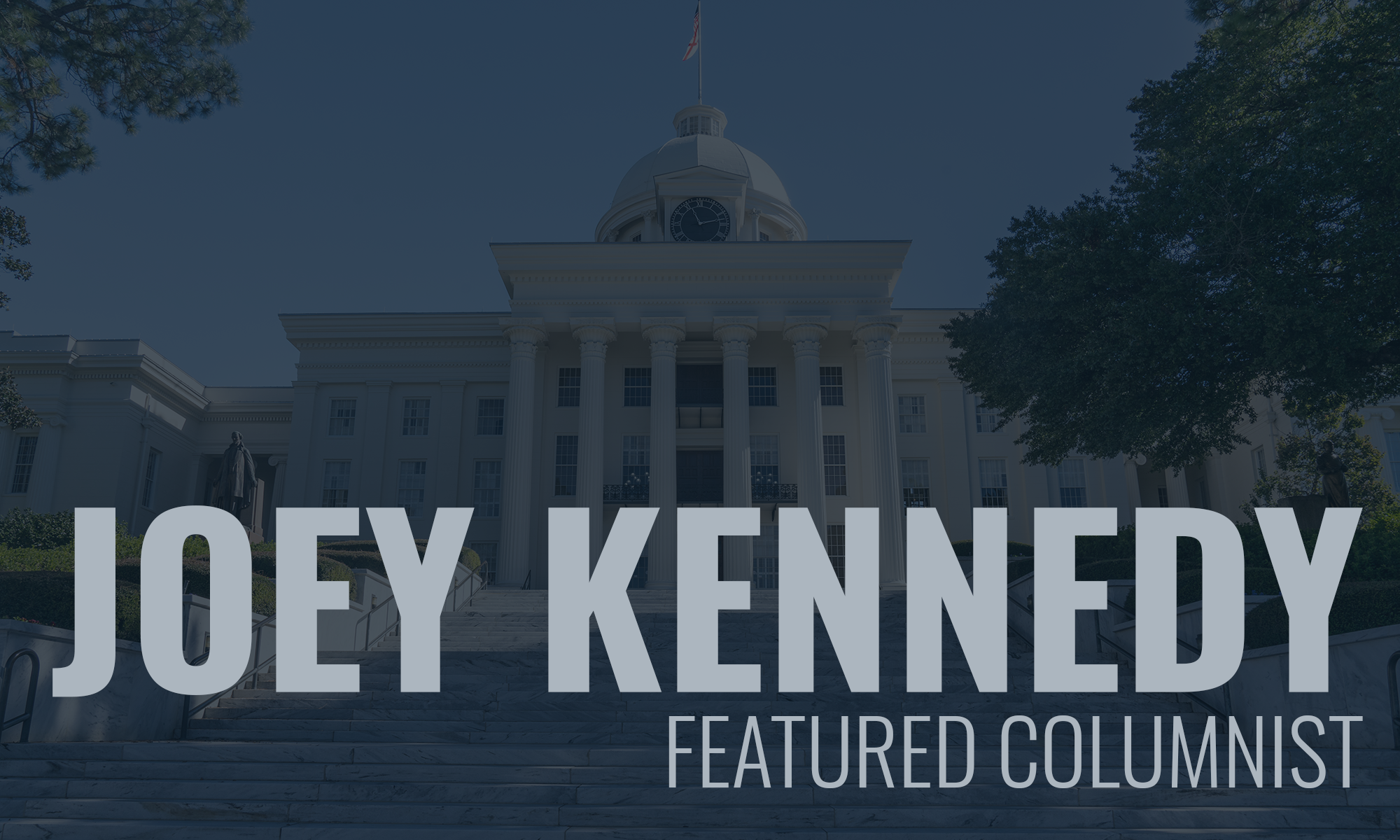 How can one quantify how petty our infant-acting president, Donald J. Trump, really is?
Trump is so dim, he actually may be an unwitting tool of Russia. Hard to believe somebody as thin-skinned and brain-challenged as Trump could be working for the Russians intentionally. Yet, he may be doing that, too. Evidence looks strong.
Trump is way past the simple disgrace to the United States that Richard Nixon was. And his idiocy is dangerous.
When House Speaker Nancy Pelosi asked Trump to postpone his State of the Union address, for good reasons, until after the partial government shutdown is over, petty Trump retaliated by postponing an international trip Pelosi was going to make, refusing to allow military aircraft to transport her. That trip was being kept on the down-low for security reasons, until petty Trump released the details.
As the now 28-day shutdown has no end in sight, the only reason 800,000 federal employees, thousands of them in Alabama, aren't getting paid is because of petty Trump.
Trump refuses to budge on his demand for $5.6 billion for a near-useless wall on the U.S. southern border with Mexico.
The president is stubbornly low-information, ignoring facts that show technology and more border agents will better deter undocumented immigrants entering the country than a physical barrier that can be easily defeated.
People can climb over walls. They can dig under them. And that's not the only way they can get through.
Perdido Vineyards' Jim Eddins, 85, a 1957 graduate of the Naval Academy and a retired colonel from the U.S. Marine Corps, has plenty of experience with walls. He was a combat engineer in the Marines, and he established Perdido Vineyards in 1972 and started Alabama's first farm winery in 1979.
Walls, Eddins says, have "many useful and peaceful purposes."
"They support roofs, enclose space, help with privacy and secrecy, help with protection and security, define perimeters and boundaries, help with flood control; they work in prisons, make obstacles," Eddins says.
But will a wall on the southern border do what petty Trump says it will: Keep out immigrants? Stop the drug trade? Keep terrorists out? Keep us free of these terrible "diseases" the president wrongly claims immigrants bring in?
"No," Eddins says emphatically. "None of the above." Those dangers cited by petty Trump are wildly exaggerated anyway, Eddins says.
"Disease? Ebola flies in: mosquitos, birds, animals, vehicles. The history of walls is ancient, as failures for the above reasons," Eddins says. "A determined aggressor is only temporarily impeded. They tunnel under, fly over, go around, destroy, or breach. (Walls) often cause more damage than they prevent."
The mobility of modern military criminal forces, with aircraft and explosives (and other technologies) – make a wall particularly vulnerable.
"A wall can very quickly cease to be a defense and become a prison or target," Eddins says. "Hitting a fixed target is easy. Hitting a moving target is not so simple. Ask a deer hunter or bird hunter."
Yet, petty Trump demands his wall be paid for by U.S. taxpayers – the one he said Mexico would pay for – or else he'll keep the government shut. Republicans in Congress, and especially in the U.S. Senate and in Alabama, are complicit in the pettiness.
So, 800,000 federal workers are going without their paychecks, for a full month now and counting, the longest shutdown in U.S. history. For a wall that'll do little to secure the southern border as petty Trump claims.
Tests have already shown that the wall or barrier or fence – whatever somebody wants to call it – is easily breached. Officials discovered a tunnel under an existing section of wall only a short distance from where Trump was visiting when he was at the Texas border last week. Most drugs come to the United States through the air or hidden in ground vehicles that come through existing border entries. A prototype of the wall Trump wants was sawed through by testers.
But Trump wants it his way or the highway. Democrats and a growing number of Republicans are telling Trump that he can't always get his way.
"The United States has been wracked with the politics of division, religion, and immigration for its entire history," Eddins says. "And the lessons of this experience are currently being ignored, and the same mistakes are being made for the self-serving purposes of mind control and a dictatorship."
Walls are not for a democracy, Eddins says. "A wall is a physical object for dictators to impress foolish people," he says. "Israel has a wall, and the Palestinians shoot missiles over it. Walls did not stop the Crusaders or Muslims.
"Putting a 'wall' around propaganda and sick minds is a logical option," Eddins says, adding we must fight bad ideas with better ideas. And keep in mind, Eddins says, who is pushing "this noise."
"Someone with corrupted, evil intent," Eddins points out. "There are better and less expensive alternatives. It will definitely cost more than $5 billion to build and maintain a wall. In short, a political slogan and promise from a pathological liar is no basis for spending billions on this, especially when political ideology is the only purpose."
Trump is a legend only in his own mind. His pettiness is the real legend, assaulting all of our tired, frustrated minds. His disastrous term is half over. I don't know if our nation can survive the next 24 months. We don't need a wall, and we certainly don't need Donald Trump.
It is, indeed, Mueller time.
Joey Kennedy, a Pulitzer Prize winner, writes a column every week for Alabama Political Reporter. Email: [email protected]
Opinion | Somebody, please, take the lead
Just like Donald Trump on the national level, Gov. Kay Ivey has bungled containing the novel coronavirus COVID-19. Alabama is showing record cases and hospitalization levels.
But while Ivey extended the Safer-at-Home order though July 31, she didn't add any new restrictions. The governor says requiring masks is simply too difficult to manage and enforce.
Nobody said fighting the virus would be easy. The problem is neither Ivey nor many other governors, along with the White House, didn't really make containment much of a priority.
Testing is still inadequate, nearly a half-year after the pandemic started. Alabama's first diagnosed case was March 13. Since then – as of Wednesday – Alabama has racked up more than 30,000 cases with more than 900 deaths. Nationally, there have been more than 2.6 million cases and nearly 130,000 deaths.
When the pandemic was young, Ivey responded well, ordering everybody to stay home except for essential workers. She did much better than the governors in the state's surrounding Alabama. But just as with most states across the Southeast, after a few weeks Ivey's resolve cracked. Like the governors of states like Georgia and Florida, which are also seeing a spike in infections and are setting records.
Ivey should tighten up the restrictions, including closing the state's beaches over the July 4th weekend. Bars, gyms, and other places where large crowds gather, usually not social distancing and many without masks, should be restricted.
Yes, such measure will continue to cause economic pain, but such restrictions would slow the spread of the virus. We've already seen that not just in the United States, but across many parts of the world.
Ivey and health officials also need to increase testing and contact tracing.
Yes, all of that is difficult, but what are the consequences? More deaths. Just how many deaths are acceptable? Is it 1,000 (we're almost there), or 2,000, or 5,000? Is any number unacceptable. It doesn't suffice for elected officials to claim even one death is too many when, through their own actions, thousands and thousands have died in Alabama and across the nation.
And those numbers don't include infected and once hospitalized patients who are left with permanent organ and lung damage.
Cities like Birmingham and Montgomery have mandatory mask laws, and they need to be enforced because a lot of people are going out without their masks. Still, there are many laws on the books that are difficult to enforce; that doesn't mean those laws don't have value. A statewide mandatory mask order if, nothing else, would lead more people to wear masks, plus it would give support to businesses who refuse to allow people inside without masks.
UAB is planning to bring students back on campus when the fall semester begins in late August, but there will be strict safety measures to follow, including wearing masks, social distancing, handwashing, and regular health checks.
Ivey says if the rate of cases and hospitalizations doesn't slow, she'll enact more stringent measures. But when she finally gets around to making those decisions, it could very well be too late.
Indeed, it may be too late already.
We've seen what indecisive leadership does during a pandemic. What we need to see – in Alabama and nationally – is a more determined response that helps put the virus in check. That includes mask wearing, increased testing, and contact tracing.
Every day that doesn't happen, more people will get sick and die when they didn't have to.

Joey Kennedy, a Pulitzer Prize winner, writes a column every week for Alabama Political Reporter. Email: [email protected]