March for Life held in Washington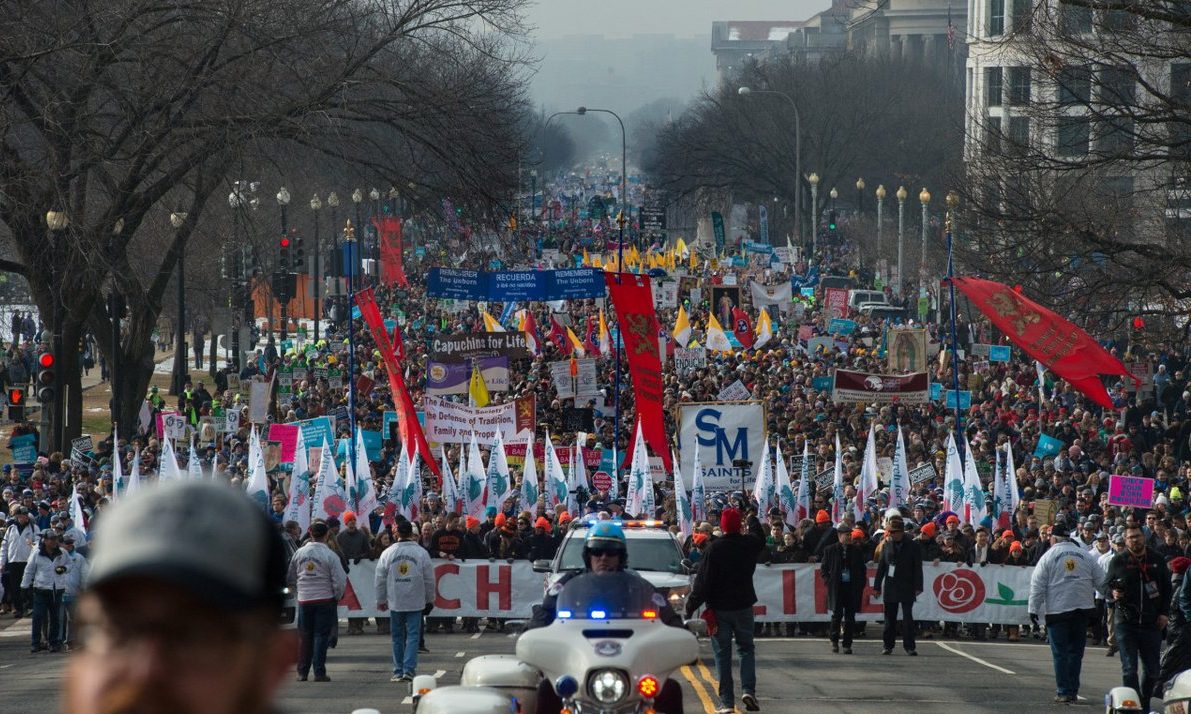 Friday the National March for Life event was held in Washington D.C. Thousands of marchers participated in the 46th March for Life.
Congressman Gary Palmer (R-Hoover) announced his support for the pro-life efforts.
"I am heartened and greatly encouraged to know that many of my constituents came to Washington to peacefully stand up for the lives of unborn children," Palmer said. "I stand with them in the belief that the right to life is sacred and that life must be protected from its earliest stages. The Supreme Court's 1973 ruling in favor of abortion must continue to be challenged if we are to adhere to our nation's founding principles. The Declaration of Independence states that each person has the 'unalienable rights' of 'life, liberty, and the pursuit of happiness.' Life is the first and most basic right that makes all other rights possible. It is the prerequisite. I'm grateful for those who have fought for the rights of the unborn since 1973, including so many from the Sixth District who have added their voices to the cause."
"The world's largest pro-life event is taking place in Washington today!" Congresswoman Martha Roby (R-Montgomery) said on social media. "Right now, thousands of Americans from across the country are gathering to speak out for the unborn at the March for Life. I am grateful for their commitment to this important cause, and I stand with them in the fight."
"Today, thousands of Americans joined together to mark the 46th anniversary of a terrible moment in American history – the Supreme Court ruling on Roe vs. Wade. Since that court ruling, we have mourned the loss of more than 60 million unborn children," Congressman Robert Aderholt (R-Haleyville) said. "This is not a matter of religion vs. science. Science itself shows us that these are not just masses of tissue. I feel calling these unborn children a fetus instead of what they are, an unborn child, is simply a measure to ease guilty consciences. Science has proved that an unborn child's heart begins beating just 18-21 days after fertilization, that an unborn child's brainwaves can be detected just 6 weeks after fertilization, and that at 10-11 weeks after fertilization, every organ system is in place. These facts add up to one conclusion, abortion ends a human life, plain and simple."
"The sanctity of human life is immeasurable," Congressman Bradley Byrne (R-Montrose) said. "Since I have been in Congress, I have consistently stood up for the unborn, and I continue to stand up for life. I am proud hundreds of Alabamians, most of them young people, are in our nation's capital today to stand up for life as part of the #ProLife movement. Those who support pro-life causes support American values, allowing all the opportunity for life, liberty, and the pursuit of happiness."
January 22 will mark the 46th anniversary of the controversial 1973 Roe v. Wade Supreme Court decision which Palmer's office says, "Violated the core principle and promise of the Declaration, the unalienable right to life."
Vice President Mike Pence (R) and his wife, Karen, made a surprise visit to join the pro-life marchers.
"We gather here because we believe as our founders did that we are, all of us, born and unborn, endowed by our creator, with certain unalienable rights and first among these rights is the right to life," Vice President Pence said.
President Donald J. Trump (R) addressed the group by video address.
"This is a movement founded on love and grounded in the nobility and dignity of every human life," Pres. Trump said. "As president, I will always defend the first right in our Declaration of Independence, the right to life."
March for Life organizers said on social media, "Thank you, Vice President Mike Pence and Second Lady Karen Pence, for your surprise March for Life message! Special thank you to President Donald J. Trump for committing to veto any legislation that weakens life-saving pro-life protections! #whywemarch#uniquefromdayone"
Three mental health crisis centers coming to Mobile, Montgomery and Huntsville
"Today marks a culture change in Alabama for treatment of individuals with mental illness and substance use disorders," Mental Health Commissioner Lynn Beshear said.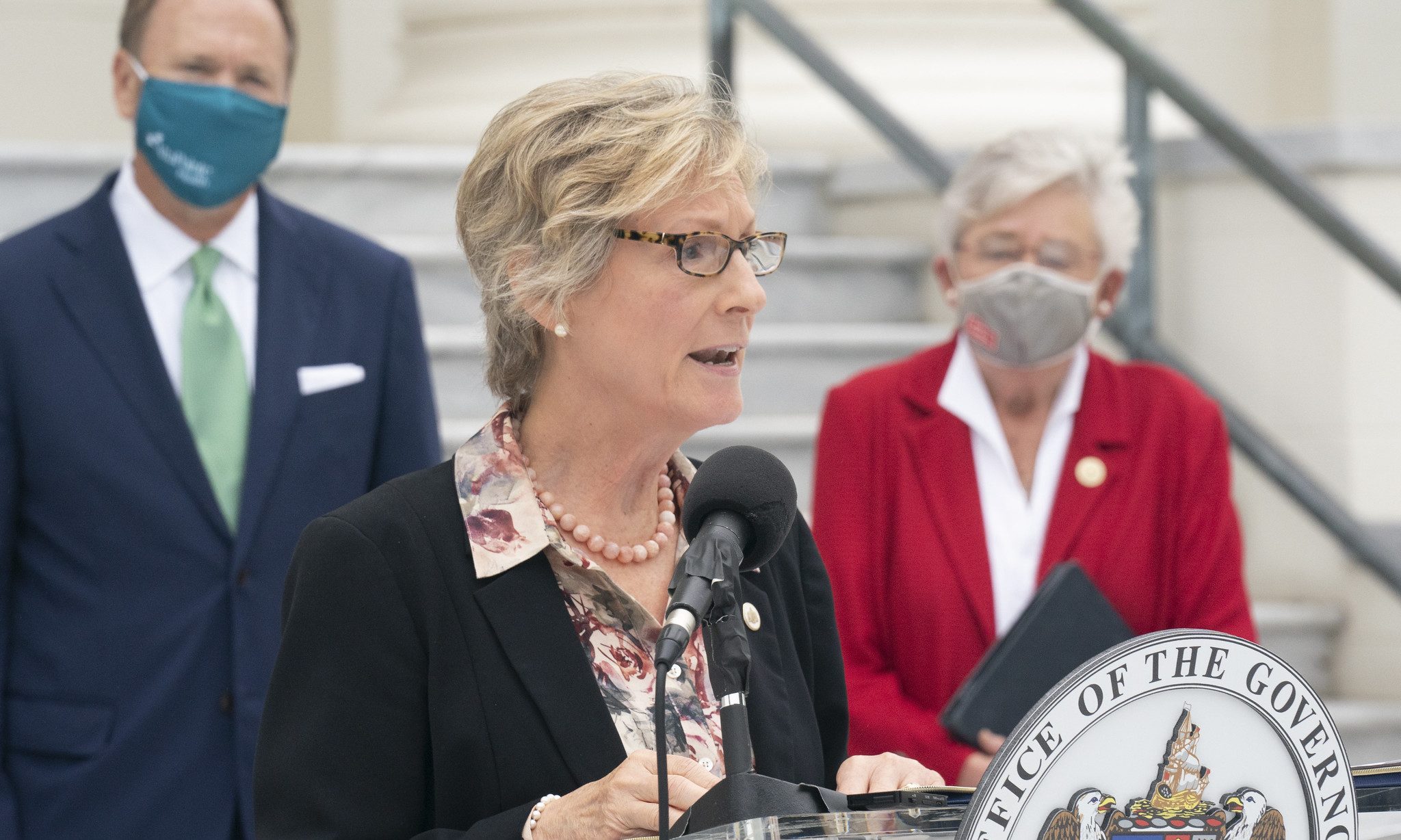 Gov. Kay Ivey on Wednesday announced an $18 million project to create three new mental health crisis centers to be located in Mobile, Montgomery and Huntsville. 
These centers, once in operation, will reduce the number of people suffering from mental health crises who are hospitalized or jailed, Ivey said during a press briefing in front of the Capitol Building in Montgomery. 
"When these facilities are open and fully staffed, these centers will become a safe haven for people facing mental health challenges," Ivey said. 
Lynn Beshear, commissioner of the Alabama Department of Mental Health, said during the briefing that the centers will provide "recovery based" care with "short term stays of a few hours, or up to a few days, to provide treatment, support, and connection to care in the community." 
"Today marks a culture change in Alabama for treatment of individuals with mental illness and substance use disorders," Beshear said. 
Beshear said AltaPointe Health in Mobile will operate one of the three facilities, and once built it is to serve Mobile, Baldwin, Clarke, Conecuh, Escambia, Monroe and Washington counties with 21 new beds, including 15 temporary observation beds. Altapointe will begin with a temporary space while constructing the new facilities, she said. 
Beshear said the Montgomery Area Mental Health Authority is partnering with the East Alabama Mental Health Authority and the Central Alabama Mental Health Authority to serve the 11 counties in Region 3 with 21 new beds, including 10 temporary observation and respite beds. 
"The regional crisis center will be located in Montgomery, and will be open to walk-ins and for drop off by law enforcement, first responders and referrals from emergency rooms," Beshear said. 
Wellstone Behavioral Health in Huntsville was selected to open the third center, and will do so at a temporary site while a new facility is being built, with the help of an additional $2.1 million from local governments, Beshear said. That facility will eventually have 39 beds, including 15 for temporary observation and 24 for extended observation.
"There's not a day that goes by that after-hours care is not an issue in our state," said Jeremy Blair, CEO of Wellstone Behavioral Health, speaking at the press conference. "And so I applaud the Department of Mental Health and the leaders for their efforts in recognizing that and taking it a step further and funding our efforts here." 
Asked by a reporter why a center wasn't located in Jefferson County, one of the most populous counties with a great need for such a center, Ivey said those residents will be served in one of the other regions. 
"Plans are underway to continue this effort. Today's beginning, with these three crisis centers, is just the beginning," Ivey said. 
Ivey added that request for proposals were sent out for these three centers and "it was a strong competition for the location of these three crisis centers." 
Alabama House Majority Leader Nathaniel Ledbetter, R-Rainsville, said during the briefing that more than a year ago, Ivey asked him what the state should be looking at, and that he replied "we're failing miserably in mental health."
Ledbetter said Ivey asked him to take on the challenge of correcting the state's response to mental health, and a team was created to do just that. 
"Working together, today's announcement will not only change Alabamians lives, but will help to save lives," Ledbetter said.