Mobile police officer killed in the line of duty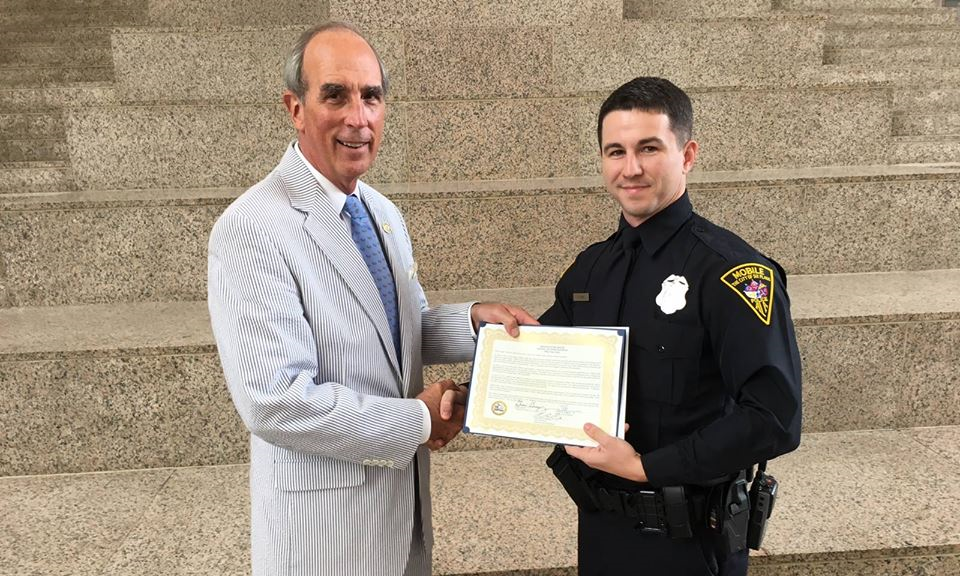 Mobile Police Officer Sean Tuder was shot and killed Sunday around 4 p.m.
Tuder, along with other officers, was attempting to execute an arrest warrant at an apartment complex at 1545 Leroy Steven Road in Mobile.
A suspect is in custody — 19-year-old Marco Perez.
Alabama Gov. Kay Ivey expressed her sadness at the news of the loss of Officer Tuder.
"Less than a day after laying to rest Birmingham Police Sergeant Wytasha Carter, I'm saddened to learn of the death of Mobile Police Officer Sean Tuder, who was killed today in the line of duty," Ivey said. "I extend my sincerest condolences and heartfelt prayers to Officer Tuder's wife and family, fellow officers and to the community he served. Officer Tuder was an exceptional young officer, a true leader and was once recognized as 'Officer of the Month' for his commitment to serve and protect."
Birmingham Police Sergeant Wytasha Carter was killed earlier this month. He and others were working a special detail targeting car break-ins in downtown Birmingham
"This senseless tragedy has sadly taken the life of yet another Mobile police officer, far too soon, and stands as a reminder of the sacrifices made by those who wear the badge," Ivey said. "To the Mobile community, know that all of Alabama joins you in mourning this remarkable law enforcement officer."
State Auditor Jim Zeigler said in a statement, "Please be in prayer for the family, fellow officers and emergency personnel. This is the second officer killed in the line of duty in Alabama this week. We need to take every possible step to safeguard our law enforcement. Evil is real in our world."
U.S. Sen. Richard Shelby, R-Alabama, said on Twitter, "Praying for @MobileALPolice Officer Sean Tuder's family following this tragic shooting."
Alabama Attorney General Steve Marshall said on social media, "Tonight Alabama mourns the loss of another law enforcement officer. @MobileALPolice Officer Sean Tuder was killed in the line of duty while executing an arrest warrant. A suspect is in custody. We pray for Officer Tuder's family and his fellow officers. #ThinBlueLine"
Mobile Mayor Sandy Stimpson said, "Earlier today, Mobile lost one of our finest, Officer Sean Tuder. We send our thoughts and prayers to his family, friends and loved ones at this time of tragedy. Please keep all of our officers in your prayers tonight. We mourn together as a community and we love together as a community."
Perez is also a suspect in 18 car break-ins, federal firearms violations, and a false kidnapping report. He is suspected of faking his own kidnapping last week to avoid arrest.
Officer Sean Tuder was only on the Mobile Police force for three years. He was the officer of the year in 2017. He leaves behind a wife.
The Alabama law enforcement community had only buried Birmingham Police Officer Wytasha Carter on Saturday. Officer Carter had died from wounds suffered in the line of duty just a week ago.
According to the Guardians of the Thin Blue Line website: nine law enforcement officers have been killed in the line of duty already in 2019.
Print this piece
Lawmaker files bill to ban treatments for transgender kids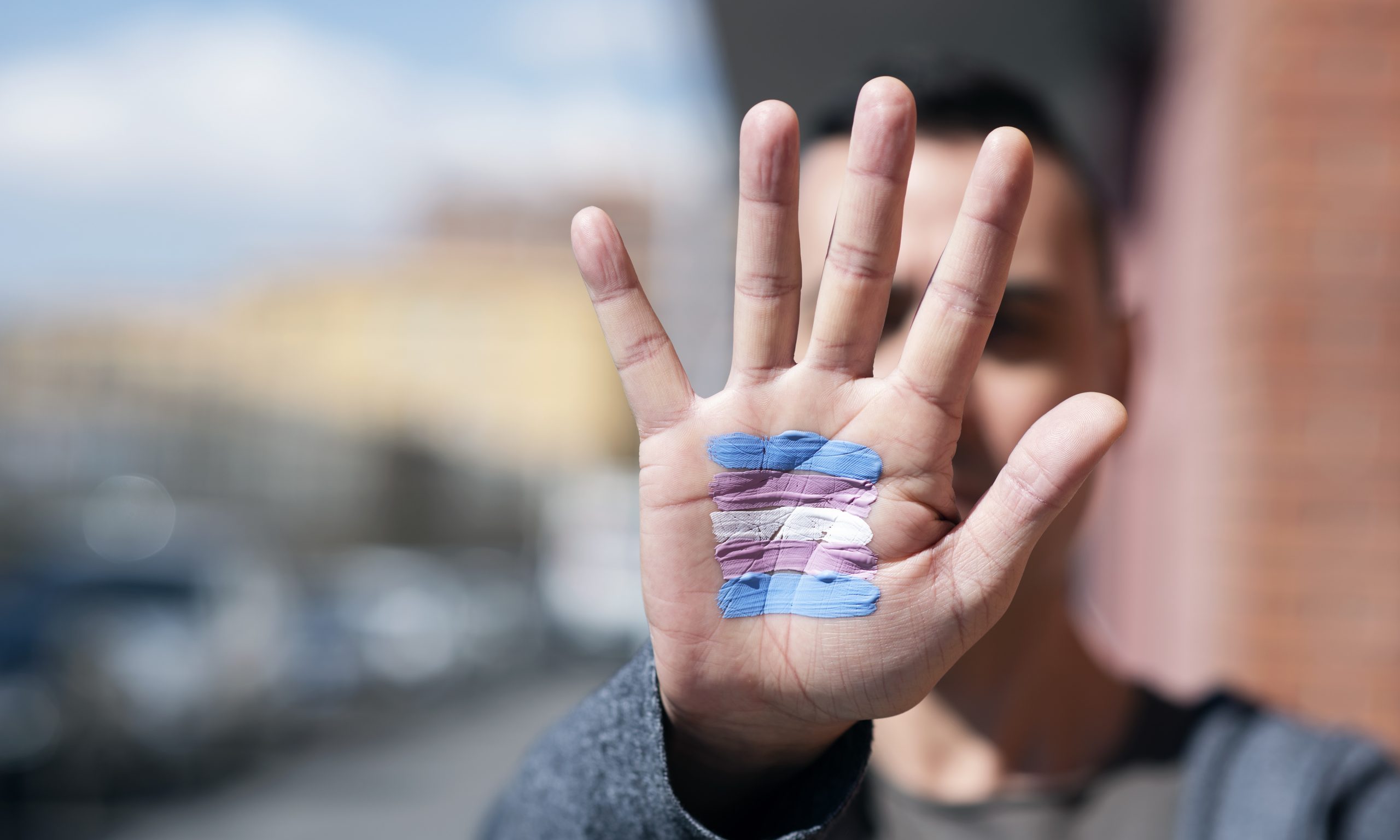 Republican Wes Allen, R-Troy, filed a bill to prevent doctors from providing hormone replacement therapy or puberty suppressing drugs to people younger than 19 who identify as transgender.
HB303, the Alabama Vulnerable Child Compassion and Protection Act,  would make it a Class C felony, punishable by up to 10 years in prison, for doctors to prescribe puberty-blocking medications or opposite gender hormones to minors. Allen's legislation would also ban hysterectomy, mastectomy or castration surgeries from being performed on minors.
"I was shocked when I found out doctors in Alabama were prescribing these types of drugs to children," Allen said in a news release. "This is something you hear about happening in California or New York but it is happening right here in Alabama and it's time we put a stop to that practice."
Allen said that children experiencing gender dysphoria are struggling with a psychological disorder and that they need therapeutic treatment from mental health professionals instead of medical intervention that would leave their bodies "permanently mutilated." 
"These children are suffering from a psychological disorder, just as someone who is suffering with bipolar disorder or schizophrenia but we treat those patients and try to help them. We should treat these psychological disorders as well."
In 2018, a policy statement from the American Academy of Pediatrics (AAP) said that:
"Transgender identities and diverse gender expressions do not constitute a mental disorder; 

Variations in gender identity and expression are normal aspects of human diversity, and binary definitions of gender do not always reflect emerging gender identities; 

Gender identity evolves as an interplay of biology, development, socialization, and culture; and

If a mental health issue exists, it most often stems from stigma and negative experiences rather than being intrinsic to the child"
The World Health Organization (WHO) announced in 2018 that it was removing "gender identity disorder" from its global manual of diagnoses and reclassify "gender identity disorder" as "gender incongruence," which is now listed under the sexual health chapter rather than the mental disorders chapter. 
In a 2018 interview, Dr. Lale Say, a reproductive health expert at the WHO, said that gender incongruence was removed from the list of mental health disorders because "we had a better understanding that this was not actually a mental health condition and leaving it there was causing stigma. So in order to reduce the stigma, while also ensuring access to necessary health interventions, this was placed in a different chapter."
In 2012, the American Psychiatric Association revised the Diagnostic and Statistical Manual of Mental Disorders (DSM) to remove the term "gender identity disorder" from the manual and add the term "gender dysphoria."
Allen's bill will be considered by the Alabama House of Representatives in the coming weeks.
Print this piece