Opinion | Alabama's continued honoring of Robert Lee is a slap in the face to black Americans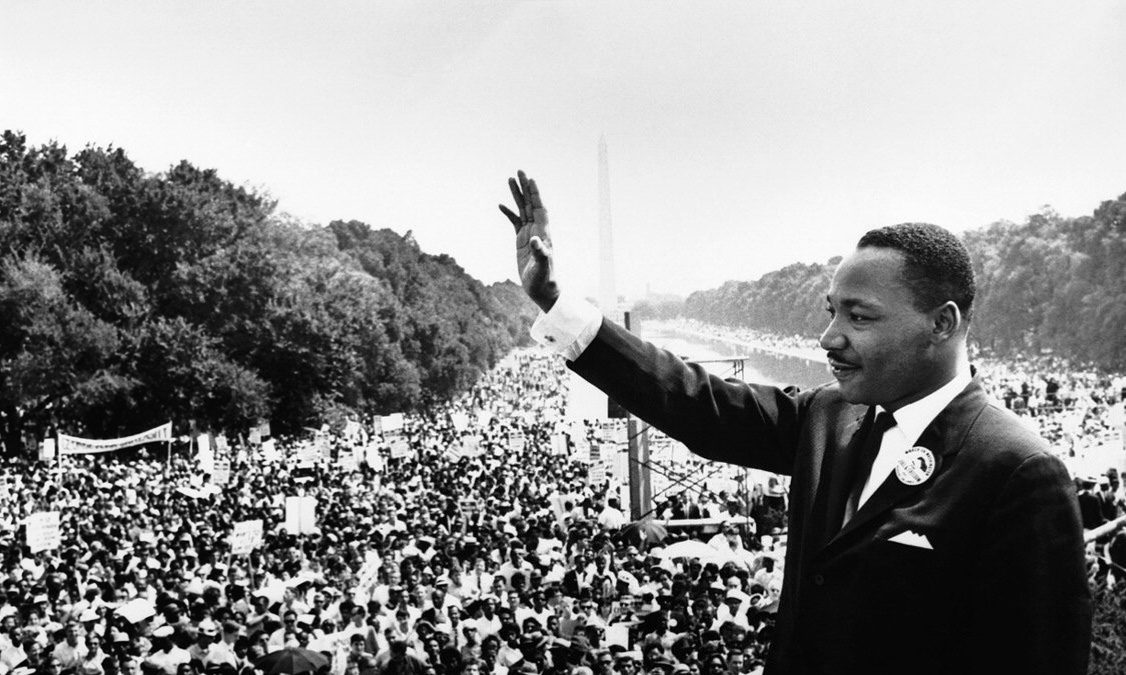 Today, the State of Alabama will honor two men.
One was a man who advocated for peace and justice, who led peaceful protests and demanded non-violent resistance to abhorrent mistreatment of Americans based solely on the color of their skin.
All across America, people will celebrate the life and work of Dr. Martin Luther King Jr., who began his professional life at the Dexter Avenue Baptist Church in Montgomery. And it was in Alabama that he led his most famous march — from Selma to Montgomery — that led to the signing of the Voting Rights Act and a swath of civil rights reforms.
Alabamians should honor and respect Dr. King's bravery and sacrifice.
But in this state, he will share honors…with a confederate general.
Alabama is one of just two states (oh, Mississippi, you're always there for us) that still recognizes and honors Robert E. Lee — the confederate general with more American blood on his hands than any terrorist in history.
There are many, many things that I could write to explain to you the offensiveness of splitting MLK Day with this American traitor. I could tell you, for example, of the documented incidents of Lee splitting up slave families for the sheer joy of watching them suffer, or of the way he beat his slaves, or just of the everyday cruelty he inflicted upon other humans.
Or I could tell you about the way Lee plotted and schemed to kill thousands of Americans. Simply so he and others in the South could continue owning other humans.
But I think maybe the best way to convey the idiocy, the offensiveness, the spitefulness and the downright ugliness of this holiday split is to remind you what the confederacy was all about.
So, here are portions of several confederate states' secession documents — the official paperwork each state used to justify to their people their intentions to leave the Union. These are the true and undeniable reasons each state voted to secede. 
Georgia: "The party of Lincoln, called the Republican party, under its present name and organization, is of recent origin. It is admitted to be an anti-slavery party. While it attracts to itself by its creed the scattered advocates of exploded political heresies, of condemned theories in political economy, the advocates of commercial restrictions, of protection, of special privileges, of waste and corruption in the administration of Government, anti-slavery is its mission and its purpose."
Mississippi: "In the momentous step which our State has taken of dissolving its connection with the government of which we so long formed a part, it is but just that we should declare the prominent reasons which have induced our course. Our position is thoroughly identified with the institution of slavery– the greatest material interest of the world."
South Carolina: "A geographical line has been drawn across the Union, and all the States north of that line have united in the election of a man to the high office of President of the United States, whose opinions and purposes are hostile to slavery. He is to be entrusted with the administration of the common Government, because he has declared that "Government cannot endure permanently half slave, half free," and that the public mind must rest in the belief that slavery is in the course of ultimate extinction."
Texas: "We hold as undeniable truths that the governments of the various States, and of the confederacy itself, were established exclusively by the white race, for themselves and their posterity; that the African race had no agency in their establishment; that they were rightfully held and regarded as an inferior and dependent race, and in that condition only could their existence in this country be rendered beneficial or tolerable."
Alabama: "And as it is the desire and purpose of the people of Alabama to meet the slaveholding States of the South, who may approve such purpose, in order to frame a provisional as well as permanent Government upon the principles of the Constitution of the United States."
These were the ideals and beliefs that Robert E. Lee fought to protect.
Today, in 2019, Alabama will honor him alongside a man who, 100 years after Lee, peacefully advocated successfully for the basic human rights that Lee fought so hard to deny black Americans. 
That's embarrassing. And wrong. And a clear message to the rest of the world that Alabama simply can't move past its racist history.
Print this piece
Opinion | Voter suppression is still a deciding factor in Alabama elections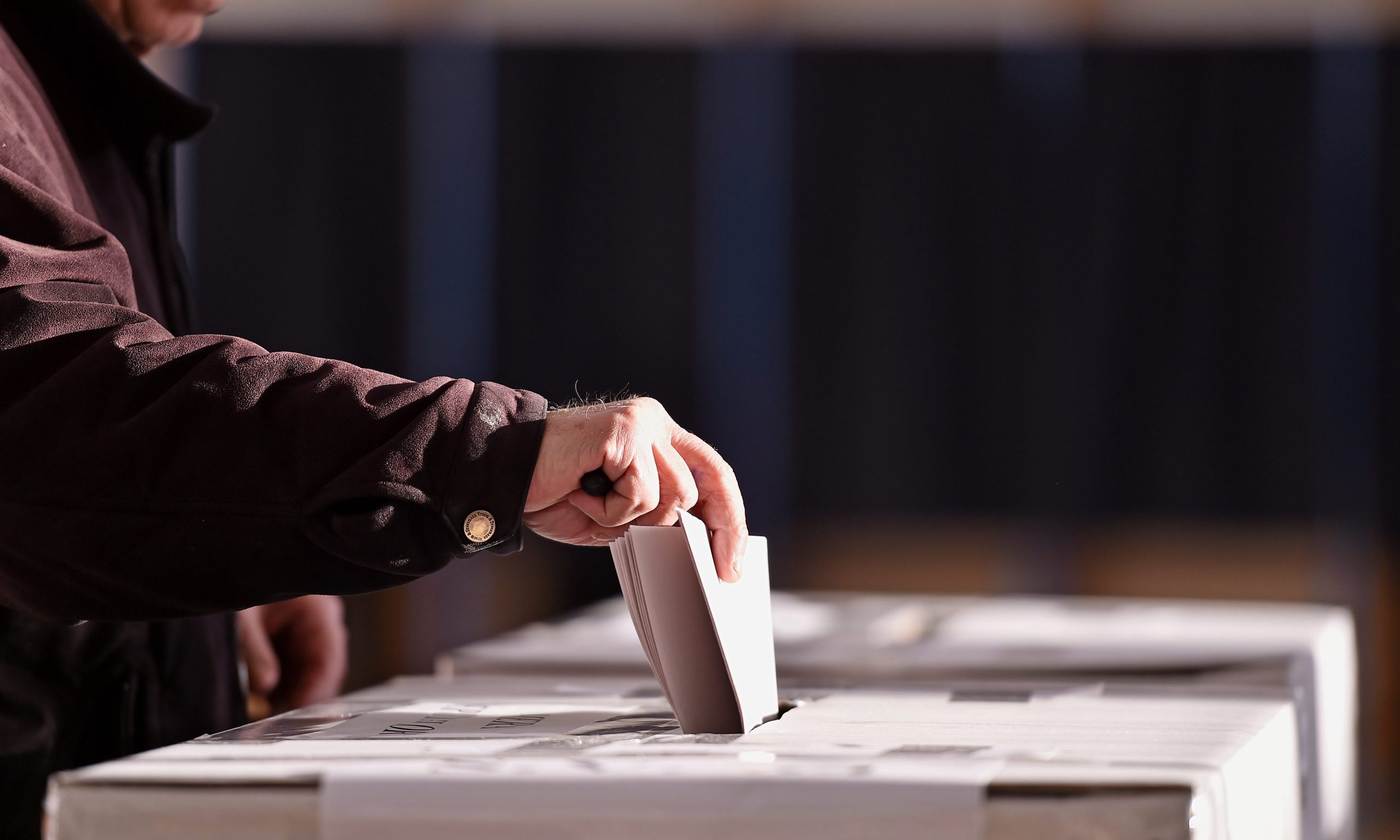 John Merrill is going to write me a snarky letter, and that's OK. 
I'm going to write a snarky column about Alabama's voter suppression — and Merrill's role in it — and I don't write these things expecting everyone to agree. I write them so at least a few people will at least consider that the way things are in this state aren't the way they have to be. 
And nowhere is that more true than with Alabama's access to the ballot box. 
Now, before Merrill and the other rightwing hacks start banging out replies, let's get a few things straight. Because while all of them will be entitled to their own opinions, they won't be entitled to their own facts. 
A standard response from the right whenever these matters of ballot access pop up is to demand to know the identity of a single person who lacks the ability or necessary access to be able to vote. Name someone, Merrill loves to say, and I'll go to their house and make sure … blah, blah, blah. 
But this is not the point, and they know it. 
As the Southern Poverty Law Center points out in a new report, what Alabama lawmakers have done is to place speed bumps between voters and the ballot in the hopes that with enough speed bumps they can discourage certain targeted groups from voting. 
That's the point of Alabama's voter ID law. And it's not hard to prove. 
Correspondence between lawmakers in North Carolina — which has ID laws that Alabama lawmakers essentially copied — laid bare just how targeted and intentionally suppressive the ID law was in that state. A federal judge wrote that it targeted black voters with "surgical precision." 
The same thing is happening here. Because the same laws are being used here. 
ID laws largely target poor, minority communities and young people, and they establish a barrier between those would-be voters and the polls. They also do absolutely zero to prevent fraud in this state. 
It doesn't matter how many roving caravans Merrill and his staff set up to get IDs to people. The fact remains that thousands of people are being forced to take an extra step, and/or pay extra money, to cast a legal vote. 
Under our old system, which allowed dozens of different forms to establish a voter's ID, we had zero issues. In fact, in the last 30 years, there has been one instance in which a voter's identity was stolen and an illegal ballot cast. And that one instance was caught and prosecuted. 
Whenever a solution to a problem that doesn't exist is implemented into law, you can bet that the goal wasn't to actually solve a problem. It was to create one for someone else. 
Alabama doesn't stop there. 
In addition to a worthless ID law, we also don't offer same-day — or even same-week — voter registration. Instead, the deadline to register is 14 days prior to an election, which, in this cyber world where everything is handled by computers, is an eternity. 
It used to be just seven days. But after the Voting Rights Act was gutted a few years ago, Alabama lawmakers took the opportunity to target a handful of different groups. They got minority voters with the ID laws, and they took aim at young voters by toying with the registration laws. 
Young voters tend to procrastinate and tend to be driven by their peers. As the hype around an election grows, the more interested they become.
And since young people tend to vote for Democrats, well, I think you see how we got here. 
That's not all. 
There is also no automatic voter registration in Alabama, which makes no sense with the voter ID law in place. If you have the proper ID, why in the world couldn't you register online and go vote the same day? Why couldn't you fill out the registration form at the polling place? 
None of it makes any sense, unless, of course, your goal isn't to make the process of registering to vote as easy as possible, but is instead to deter certain groups of people from casting a ballot. 
To be clear, I don't necessarily blame Merrill for any of this, and you shouldn't either. As far as Republican secretaries of state go, he hasn't been that bad, and has on many occasions gone out of his way to offset the negative effects of these suppressive laws. 
That said, voting and ballot access is within the purview of the SOS's office, and as such, Merrill has a duty to speak up when unfair laws are passed and implemented. He has a duty to correct injustices in the state's voting processes, and he has a duty to inform the Legislature when laws they pass are having a negative effect. 
It doesn't matter the percentage of people that Merrill's office has registered to vote, or how many registrations he's managed from his caravan. 
The goal is fair elections. And Alabama's are far from it.
Print this piece