Opinion | Remembering Dr. Martin Luther King Jr. and the social gospel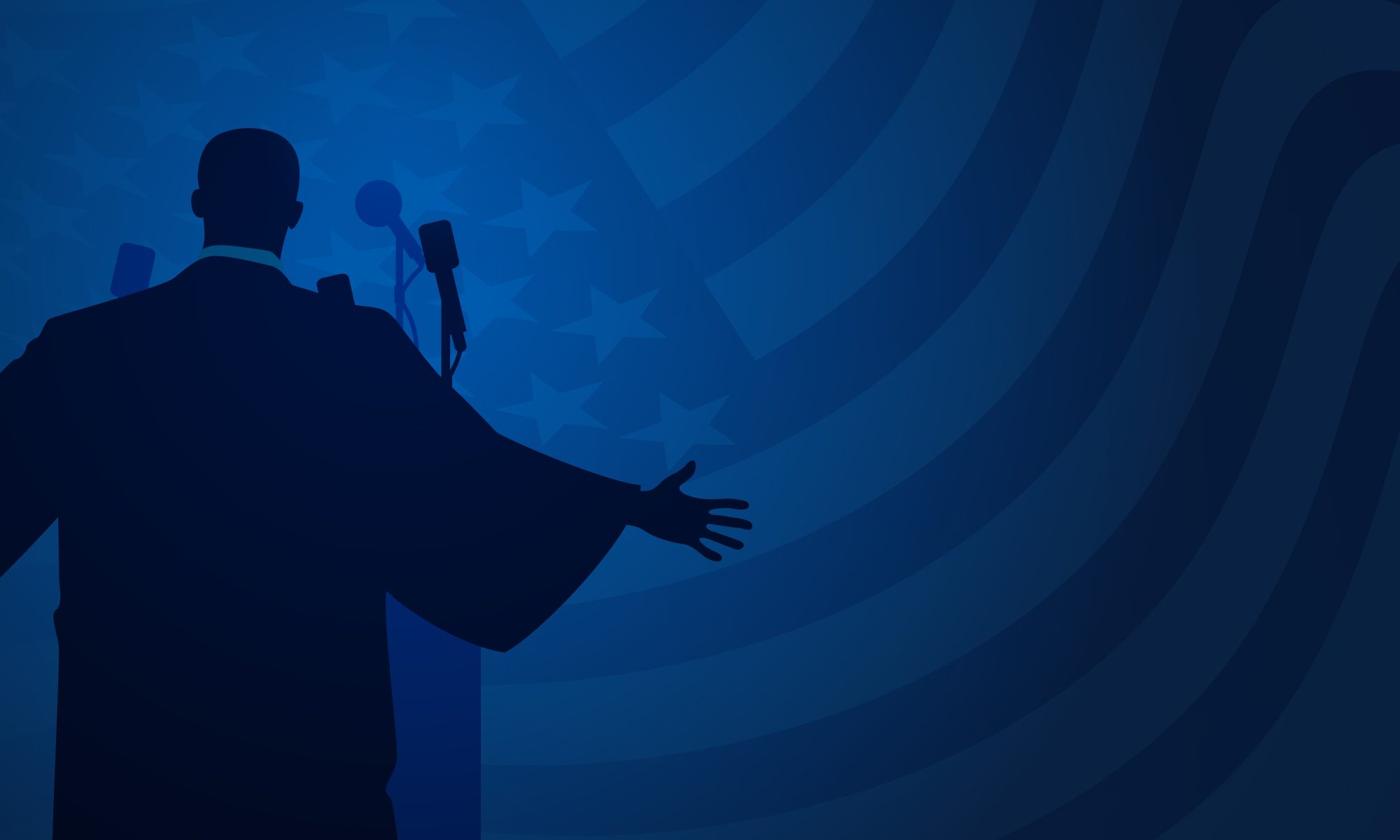 As people around the nation and even the world pause to remember the life of Dr. Martin Luther King Jr., it is essential to understand that his message went far beyond civil rights; it also embraced the social gospel which held that Christians must work to improve economic, moral and social conditions here on earth.
When advocating for civil rights, Dr. King only asked for those things promised in the country's founding document, namely equality of life, liberty and the pursuit of happiness.
However, some were shocked and appalled that King also called for economic fairness, an end to war and mending of the social fabric that divided not only along racial lines but also among the haves and have nots.
King, like social gospel reformers before him, saw Christ's teachings as a means to bring about political, social and cultural change.
In a 1952 letter to his future wife, Coretta Scott King wrote, "Let us continue to hope, work, and pray that in the future we will live to see a warless world, a better distribution of wealth, and a brotherhood that transcends race or color. This is the gospel that I will preach to the world."
According to The Martin Luther King, Jr., Research and Education Institute at Stanford University, King was a self-described "advocator of the social gospel." King's theology was concerned "with the whole man, not only his soul but his body, not only his spiritual well-being but his material well-being."
As historian and professor, Vaneesa Cook observes, "His message was global, and it was revolutionary. However, when depicting him exclusively in the context of black radicals during 'the long civil rights movement,' or the labor movement, these scholars have a tendency to downplay the most fundamental component of King's activism – his religion."
Over the years, King's critics have painted him as a radical socialist without understanding that his thinking was grounded in the social gospel.
King was greatly influenced by the teachings of Walter Rauschenbusch, a pastor to a Baptist congregation of German immigrants in the Hell's Kitchen section of New York. In his 1907 book, "Christianity and the Social Crisis," Rauschenbusch proposed, "Whoever uncouples the religious and the social life has not understood Jesus. Whoever sets any bounds for the reconstructive power of the religious life over the social relations and institutions of men, to that extent denies the faith of the Master."
According to Christopher H. Evans, Professor of the History of Christianity at Boston University Rauschenbusch, "asserted that religion's chief purpose was to create the highest quality of life for all citizens."
Evans points out that in King's book "Stride Toward Freedom," he writes, "It has been my conviction ever since reading Rauschenbusch that any religion which professes to be concerned about the souls of men and is not concerned about the social and economic conditions that scar the soul, is a spiritually moribund religion only waiting for the day to be buried."
The social gospel movement was primarily based on what is known as the Lord's prayer and the idea of God's Kingdom on Earth.
The movement's most pressing question was 'What Would Jesus Do?' as first posed by minister Charles Sheldon in his 1896 novel, "In His Steps." Sheldon's book has sold more than 30,000,000 copies and ranks as one of the best-selling books of all time. For a brief period in the 1990s, the phrase gained pop culture status with WWJD bracelets.
However, the social gospel movement based on "love thy neighbor" and "What would Jesus do?" was swept away by mid-20th century as a type of anti-capitalist, anti-government radicalism which was subversive to the American way of life.
King tied his faith in the social gospel which led to the nonviolent protest that characterized the Montgomery bus boycott, noting that "Christ furnished the spirit and motivation."
Gov. Kay Ivey in her 2019 inaugural speech said, "But we would be less than honest with each other if we did not acknowledge that change has not always come easily. Standing here on Dexter Avenue, we are reminded of two different chapters in Alabama history: a time when the Civil War raged and 90 years later when the Civil Rights movement was inspired."
She further stated, "It is important for all of us to acknowledge our past; after all, it was at a pulpit just down the street that Doctor Martin Luther King Junior so powerfully taught us how to confront struggles with honesty, courage, and love."
Gov. Ivey confirmed her mettle by invoking King's spirit in her inaugural address because Alabama is one of the two remaining states to celebrate King and Confederate general Robert E. Lee on the same day.
King's vision for America was radical at the time but in looking back at history Rauschenbusch wrote that Christianity itself was revolutionary and that "the progressive reign of love in human affairs" will bring about "the progressive unity of mankind." A thought not dissimilar than the reformist ideas preached by King.
As professor Cook writes in "Martin Luther King, Jr., and the Long Social Gospel Movement," King's "image and significance" over the last decade has been recused "from the safe, sanitized, and largely national narrative of incremental racial progress in the 1950s and 1960s."
Remembering Dr. King demands a look at the broader context of the social change he championed. Love him or hate him, King, like social reformers before him, asked for social equality but in many ways only asked "What would Jesus do?"
Opinion | Prisons, justice reform and the art of the possible
Politics is bound by the art of what's possible. It is also true that those who never dare the impossible rarely achieve even the possible.
For years, prison reform advocates, media outlets and even a few public officials have called for new correctional facilities to address Alabama's dangerously overcrowded prisons.
Now that it's happening, some aren't happy with how Gov. Kay Ivey is addressing the problem.
Is the Ivey Administration's plan perfect? No. But building new facilities along with criminal justice reform — while all imperfect — is the last best hope to correct generations of cruel treatment, endangered correctional officers and corrupt practices.
German chancellor and statesman Otto von Bismarck said "Politics is the art of the possible, the attainable — the art of the next best," this is the state of a workable solution to Alabama's prison needs and criminal justice reform.
Yet, there is a concerted effort underway to stop the Ivey Administration from acquiring three new men's prisons under a build-lease agreement.
Some lawmakers want another crack at financing additional facilities through a bond issue, and others want more say in the process. Still, the fact is that Ivey's actions are the result of decades of legislative indifference and inaction to adequately address the appalling conditions at Alabama's correctional facilities.
Even some advocates are working against the prison plan and while their intentions may be good it seem to their hand wringing is almost as disingenuous as lawmakers whining.
What's worse are those who spread disinformation to discredit process.
Many good people have worked hard to bring about an end to the state's barbaric prison system and unfair justice, but lately it seems there is an outright movement to derail much needed change— simply because it's not enough. As the saying goes, "Don't let the perfect be the enemy of the good."
There have been so many false claims and sly manipulations of facts about the prison plan as to make even a hardened journalist want to cry "fake news."
But as for Ivey, frankly, my dears, I don't think she gives a damn.
Here's the hard truth. The Ivey Administration is building three new men's prisons, and nothing will stop it. The fact is that three prisons are not enough; the administration should move forward to build a new women's facility as soon as practicable.
Politics is bound by the art of what's possible. It is also true that those who never dare the impossible rarely achieve even the possible.
Failing to recognize when the once impossible is coming to fruition is a sad reality. Still, in politics, as in life, good things happen while most people are navel-gazing or complaining.
Having visited three state prisons, St. Clair, Elmore, and Tutwiler, I can say without a doubt, the conditions in those places are a living hell.
A report from the U.S. Department of Justice released in April 2019, found "reasonable cause to believe that Alabama fails to provide constitutionally adequate conditions and that prisoners experience serious harm, including deadly harm, as a result."
DOJ's investigation revealed that prisoners were susceptible to "an enormous breath" of sexual abuse and assault but other types of violence as well, including gruesome murder and beatings that went without intervention.
When the state incarcerates a criminal, it assumes custodial care for that individual. No matter how heinous the crime or foul the person, the state has an obligation to feed, clothe, house and provide essential human services for their care and welfare. Another element is often overlooked; when a person is committed to prison, they lose their freedom, not their humanity. Therefore, under the law, they cannot be subject to cruel and unusual punishment.
Building three new men's prisons is just the start; it must be accompanied by criminal justice reform.
"We are able to have a serious discussion about prison reform in Alabama because we have a governor who is serious about putting solutions into place," Ivey's press secretary Gina Maiola recently told APR. "Prison infrastructure is a key part of the equation, but criminal justice reform is also needed," Maiola said.
By executive order on July 18, 2019, Ivey established the Study Group on Criminal Justice Policy. The Study Group released its findings on Jan 31, 2020.
The Study Group entered its mission with one pressing question; "What policies and programs can the State of Alabama implement to ensure the long-term sustainability of our prison system without jeopardizing public safety?" according to Supernumerary Associate Supreme Court Justice Champ Lyons, Jr., who led the effort.
In a letter to Ivey on the Study Groups finding, Lyons wrote [T]he challenges facing our prison system are exceedingly complex—ranging from the elimination of contraband weapons and drugs to the recruitment, retention, and training of correctional staff to the size of the inmate population and to the physical condition of an aging and far-flung prison infrastructure." He further wrote, "But having thought through many of these issues with my Study Group colleagues, especially our legislative members, I can report to you that some meaningful answers to this question are not just possible; they are within our grasp."
Prisons without justice reform is a hollow victory, and the Ivey Administration is committed to bringing about reasonable reforms.
"Prison infrastructure is a key part of the equation," said Maiola, "but criminal justice reform is also needed."
The issues facing Alabama's prisons and criminal justice system are complex, and generations in the making; therefore, arriving at a universally acceptable solution is not imaginable for the moment if ever. But what once seemed impossible is soon to be realized.
No one gets everything they want, but it's a great step toward getting what is needed simply because it's possible.