I-20/59 through downtown Birmingham closes for a year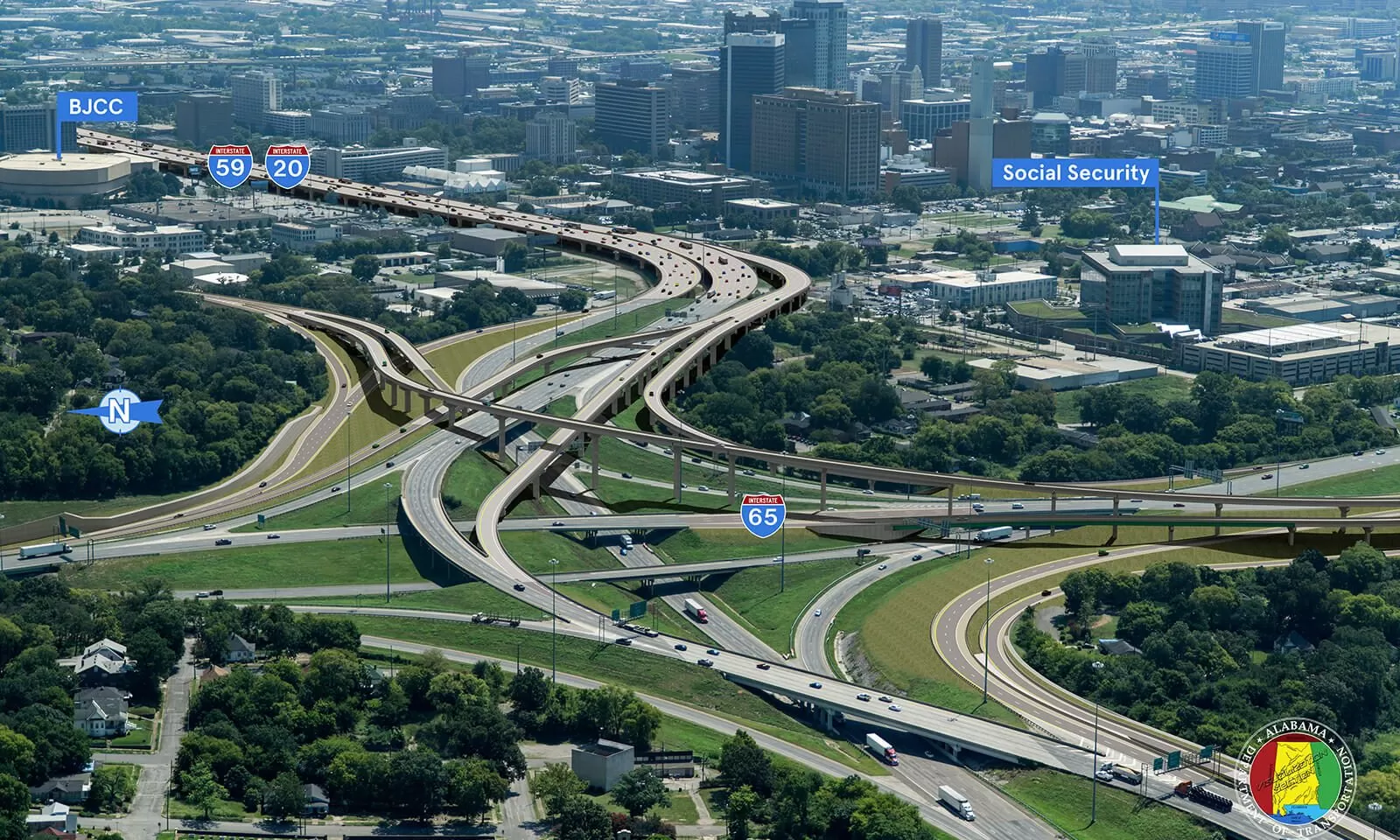 The portion of Interstate 20/59 through downtown Birmingham has officially closed for a year of construction and repairs.
The shutdown began Monday evening and includes the bridges through Birmingham's central business district from the Interstate 65 interchange to the interchange at Red Mountain Expressway.
The bridges through downtown are among the busiest stretches of highway in Alabama, and they're key access points to the central business district.
The elevated portion of the interstate through downtown Birmingham will stay closed for an estimated 14 months. The Alabama Department of Transportation is overseeing a project to rebuild and expand the aging interstate that runs through the heart of Alabama's largest city.
At a cost of $700 million, the existing bridges are going to be demolished and rebuilt from the ground up using a segmental design to improve noise and aesthetics with a shorter construction time frame, ALDOT has said. Much Birmingham's downtown business community has opposed the project in its entirety, and they expect to see impacts to business during the closure.
The interstate should reopen in March of 2020, if all construction is completed on time, and the rest of the project will be done in November 2020. The contractor will receive incentives for finishing early, and it will be fined if it doesn't meet the deadlines.
Designing in the 1960s, the bridges were originally designed for a 30-year lifespan with a capacity of 80,000 vehicles per day. Nearly 60 years later, daily traffic exceeds 165,000 vehicles, which is expected to increase to 225,000 by 2035.
ALDOT considered rerouting the interstates, but that option wasn't possible. The department has said that process could have taken decades, assuming the federal government approved it, and the problem was too immediate.
ALDOT is encouraging drivers to use Interstate 459 if possible as a detour. There are also detours through downtown Birmingham, but with increased traffic because of the interstate closure, traffic flow will likely be slow.
Westbound I-20/59 traffic will take the exit at Carraway Boulevard and then take Finley Boulevard to I-65 at the Finley exit or I-20/59 at the Arkadelphia Road exit.
Westbound traffic to downtown can take the 25th Street exit or exit onto the Red Mountain Expressway, but during construction, these exits will be closed temporarily.
Eastbound I-20/59 traffic will be detoured down the Arkadelphia Road exit to Finley Boulevard and to Carraway Boulevard.
Eastbound traffic to downtown can use the 17th Street North exit or take I-65 South to 3rd Street South.
Governor announces auto supplier IAC plans Alabama expansion
IAC is committing $34.3 million in new capital investment to expand its new manufacturing facility located in Tuscaloosa County.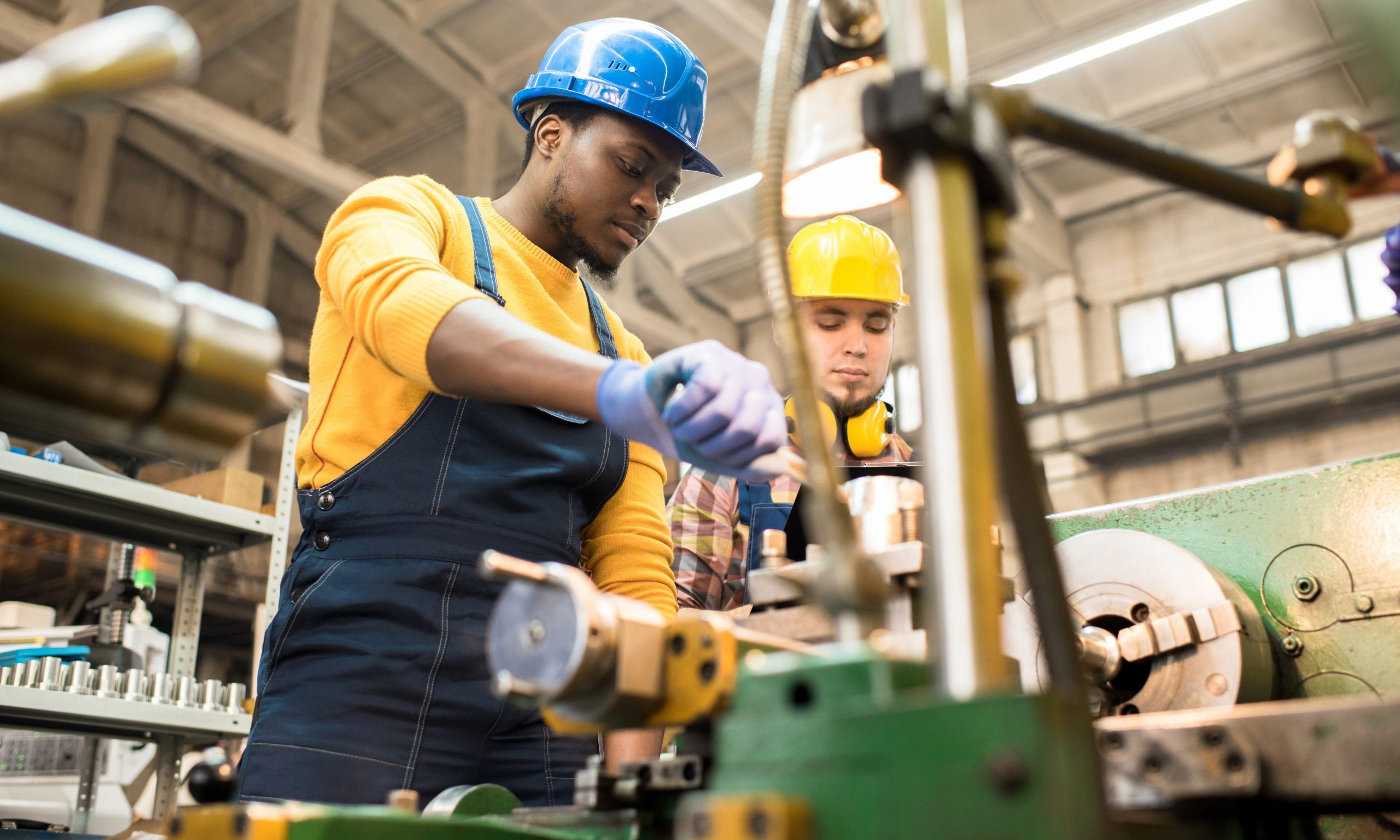 Gov. Kay Ivey announced Monday that International Automotive Components Group North America Inc. plans to invest over $55.9 million in expansion projects that will create 182 jobs at two Alabama facilities.
"International Automotive Components is a leading global auto supplier, and I am pleased that this world-class company is growing significantly in Alabama and creating good jobs in Cottondale and Anniston," Ivey said. "IAC's growth plans show that Alabama's dynamic auto industry continues to expand despite today's challenging environment."
Nick Skwiat is the executive vice president and president of IAC North America.
"Alabama was the logical choice due to its skilled workforce and proximity to the customer," Skwiat said. "We are excited to see the continued growth of the automotive industry in Alabama and we plan to grow right along with it. We thank the Governor and Secretary Canfield for their leadership in this sector."
IAC is committing $34.3 million in new capital investment to expand its new manufacturing facility located in Tuscaloosa County. This facility will produce door panels and overhead systems for original equipment manufacturers. That project will create 119 jobs at the production site in Cottondale.
IAC also plans to invest $21.6 million at its manufacturing facility located in the former Fort McClellan in Anniston. That East Alabama project will create another 63 jobs.
This project builds on a milestone 2014 expansion that doubled the size of the Calhoun County facility. There IAC manufactures automotive interior components and systems. Key components produced at the Anniston plant include door panels, trim systems and instrument panels for original equipment manufacturers.
IAC Group is a leading global supplier of innovative and sustainable instrument panels, consoles, door panels, overhead systems, bumper fascias and exterior ornamentation for original equipment manufacturers.
IAC is headquartered in Luxembourg and has more than 18,000 employees at 67 locations in 17 countries. The company operates manufacturing facilities in eight U.S. states.
"With operations around the globe, IAC is the kind of high-performance company that we want in Alabama's auto supply chain to help fuel sustainable growth," said Alabama Commerce Secretary Greg Canfield. "We look forward to working with IAC and facilitating its future growth in this strategic industrial sector."
Danielle Winningham is the executive director of the Tuscaloosa County Industrial Development Authority.
"International Automotive Components is a valued part of Tuscaloosa County's automotive sector," Winningham said. "We are grateful for IAC's investment in our community and the career opportunities available to our area workforce as a result of their investment."
"The City of Anniston is excited that IAC has made the decision to expand here. I have enjoyed working with the leadership at IAC, the Calhoun County EDC, and the state of Alabama to get this project finalized," said Anniston Mayor Jack Draper. "This is even further evidence that Anniston is indeed open for business."
Only Michigan has more automobile manufacturing jobs than the state of Alabama. Honda, Mercedes, Hyundai, Polaris, Toyota and soon Mazda all have major automobile assembly plants in the state of Alabama.