I-20/59 through downtown Birmingham closes for a year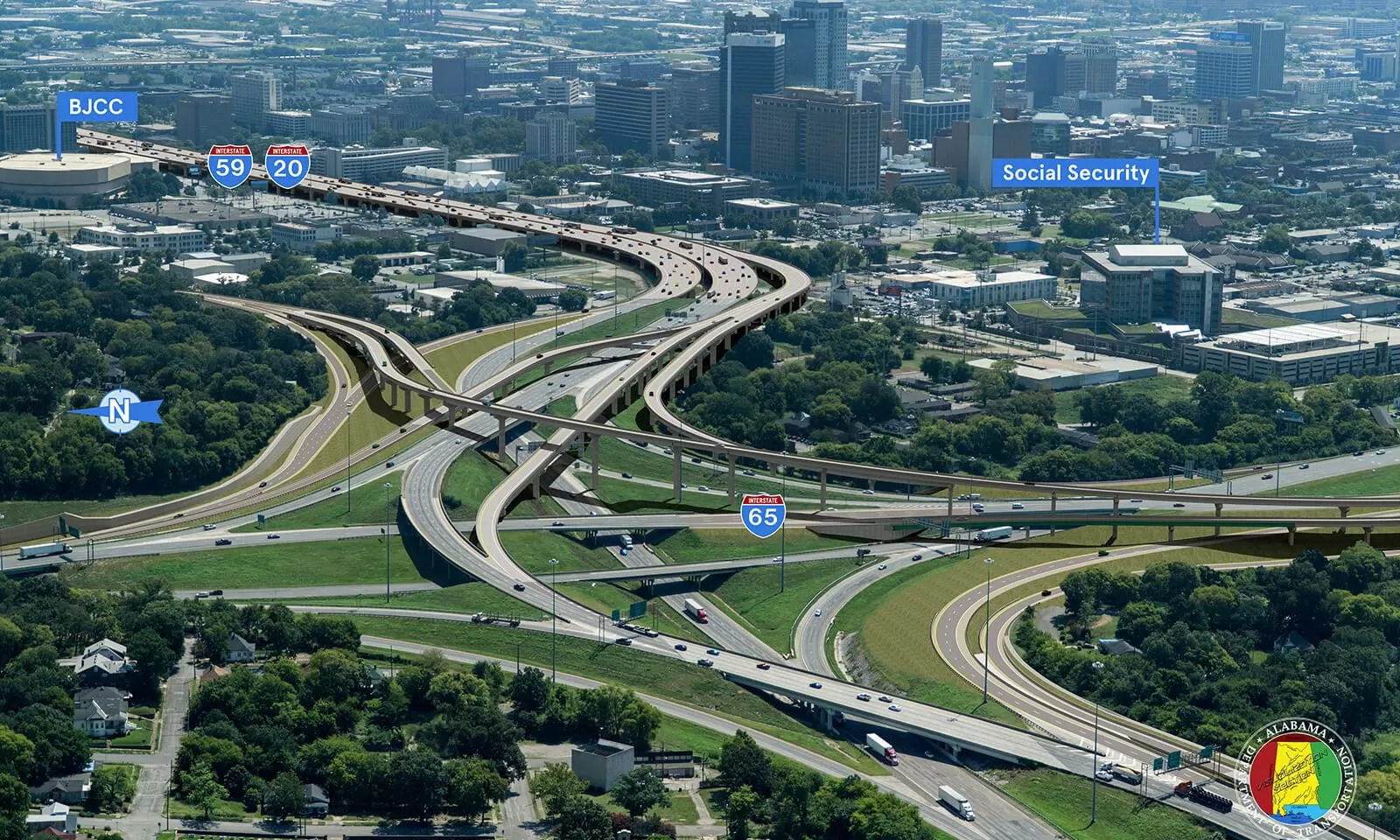 The portion of Interstate 20/59 through downtown Birmingham has officially closed for a year of construction and repairs.
The shutdown began Monday evening and includes the bridges through Birmingham's central business district from the Interstate 65 interchange to the interchange at Red Mountain Expressway.
The bridges through downtown are among the busiest stretches of highway in Alabama, and they're key access points to the central business district.
The elevated portion of the interstate through downtown Birmingham will stay closed for an estimated 14 months. The Alabama Department of Transportation is overseeing a project to rebuild and expand the aging interstate that runs through the heart of Alabama's largest city.
At a cost of $700 million, the existing bridges are going to be demolished and rebuilt from the ground up using a segmental design to improve noise and aesthetics with a shorter construction time frame, ALDOT has said. Much Birmingham's downtown business community has opposed the project in its entirety, and they expect to see impacts to business during the closure.
The interstate should reopen in March of 2020, if all construction is completed on time, and the rest of the project will be done in November 2020. The contractor will receive incentives for finishing early, and it will be fined if it doesn't meet the deadlines.
Designing in the 1960s, the bridges were originally designed for a 30-year lifespan with a capacity of 80,000 vehicles per day. Nearly 60 years later, daily traffic exceeds 165,000 vehicles, which is expected to increase to 225,000 by 2035.
ALDOT considered rerouting the interstates, but that option wasn't possible. The department has said that process could have taken decades, assuming the federal government approved it, and the problem was too immediate.
ALDOT is encouraging drivers to use Interstate 459 if possible as a detour. There are also detours through downtown Birmingham, but with increased traffic because of the interstate closure, traffic flow will likely be slow.
Westbound I-20/59 traffic will take the exit at Carraway Boulevard and then take Finley Boulevard to I-65 at the Finley exit or I-20/59 at the Arkadelphia Road exit.
Westbound traffic to downtown can take the 25th Street exit or exit onto the Red Mountain Expressway, but during construction, these exits will be closed temporarily.
Eastbound I-20/59 traffic will be detoured down the Arkadelphia Road exit to Finley Boulevard and to Carraway Boulevard.
Eastbound traffic to downtown can use the 17th Street North exit or take I-65 South to 3rd Street South.
Print this piece
Ainsworth unveils website for small businesses seeking information during pandemic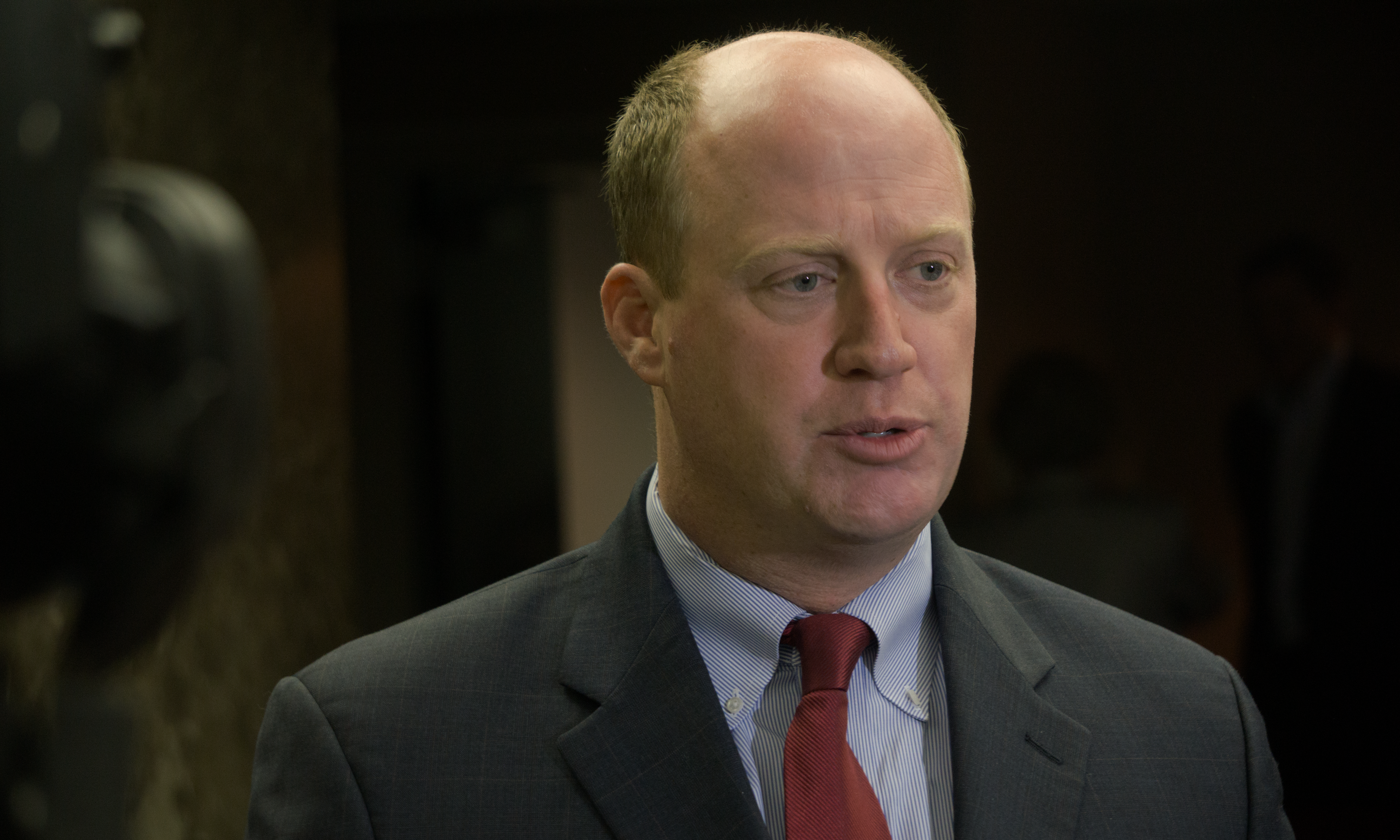 Alabama Lt. Gov. Will Ainsworth unveiled a new web page Monday designed to provide small business owners with a one-stop information hub during the COVID-19 pandemic crisis and forced economic shutdown.
The website is www.atlasalabama.gov.
"The COVID-19 pandemic is already providing small business owners with unprecedented challenges and frustrations, so they should not have to struggle to find the information necessary to survive in the current economic climate," Ainsworth said. "As new small business programs are announced and revised health orders go into effect, the website will be updated in order to provide the most timely and accurate information possible."
The website was created by the Alabama Small Business Commission, which Ainsworth chairs. The site provides information related to Small Business Administration loans and assistance, unemployment claims, tax relief programs, and other timely initiatives.
The website is intended to help small businesses remain in compliance with COVID-19 guidelines and protocols. The website also provides links to every state, county, and municipal health order currently being enforced in Alabama.
The Legislature placed the Alabama Small Business Commission under the authority of the Lieutenant Governor's Office in 2019.
The 22-member commission is tasked with formulating "policies encouraging innovation of small businesses in the state" and advising the Department of Commerce in promoting small businesses within Alabama.
On March 12, the rapidly spreading coronavirus strain, SARS-CoV-2, led President Donald J. Trump (R) to order a forced economic shutdown on March 12. Those original orders have subsequently been strengthened by Gov. Kay Ivey (R), culminating in a statewide shelter in place order on Friday.
Realizing that with most of their businesses shut down through at least April 30, Congress passed and the President signed the CARES Act, which provides low interest loans to hundreds of thousands of struggling small businesses. If the businesses use the money to make payroll and to pay other business overhead costs the loans will be forgiven.
Currently, there are 2,113 Alabamians with confirmed cases of COVID-19. 64 Alabamians have died and 271 are currently in the hospital. 20 Alabamians have recovered from their illness and been cleared by their doctors. The global pandemic has infected more than 1,441,589 people globally and killed 82,933, including 7,380 people just on Tuesday (1,970 of them were Americans). Gov. Ivey's shelter in place order is in effect through April 30, but that is likely to be extended.
Print this piece