I-20/59 through downtown Birmingham closes for a year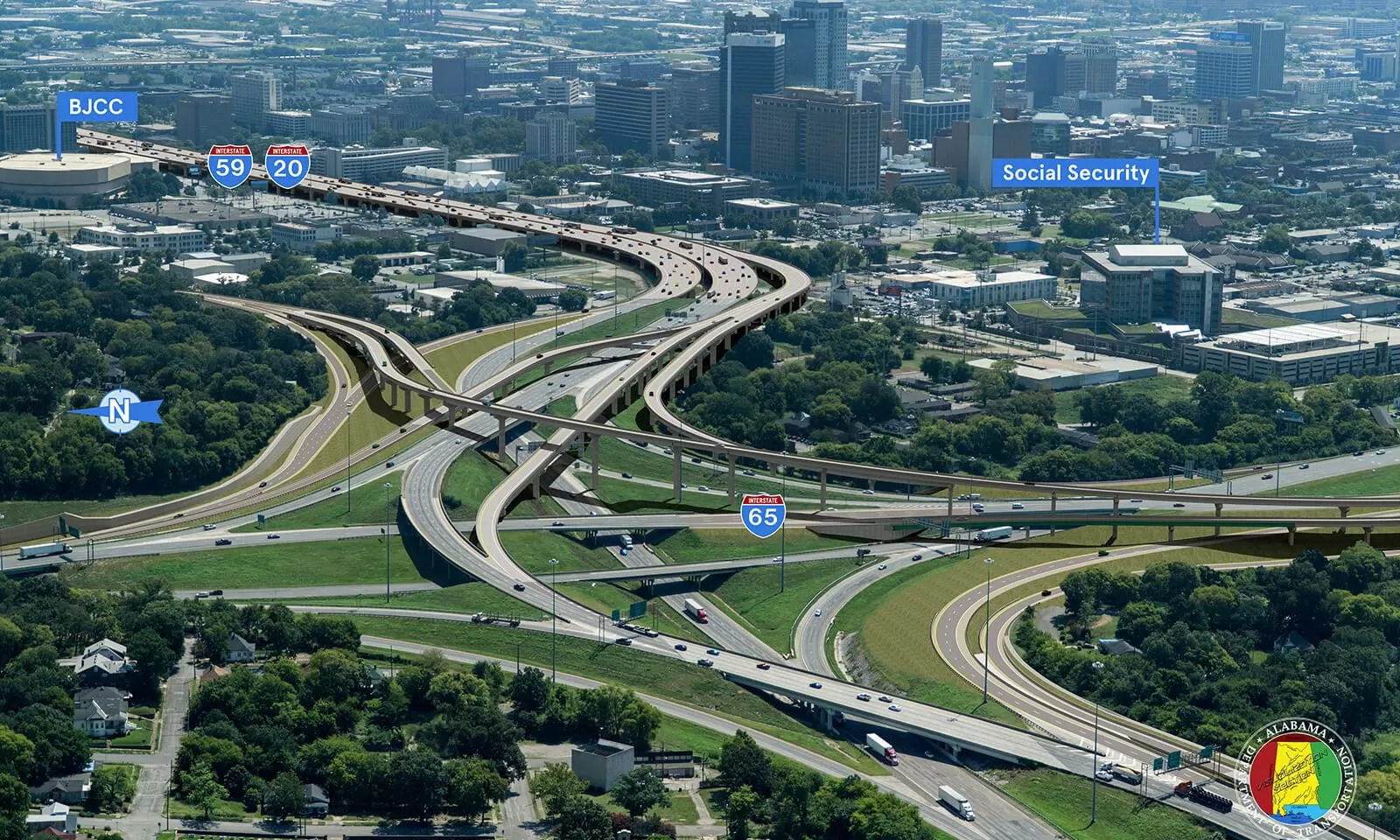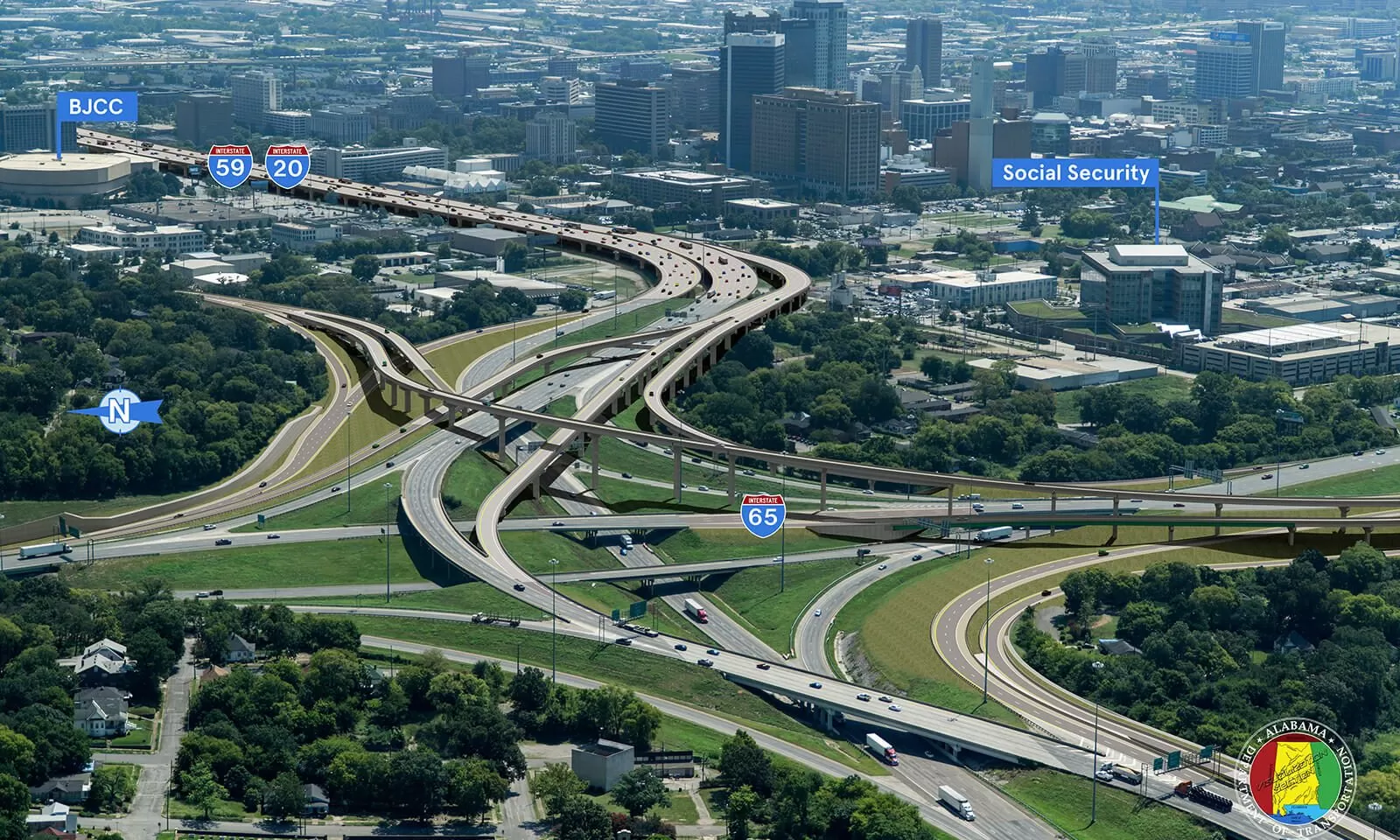 The portion of Interstate 20/59 through downtown Birmingham has officially closed for a year of construction and repairs.
The shutdown began Monday evening and includes the bridges through Birmingham's central business district from the Interstate 65 interchange to the interchange at Red Mountain Expressway.
The bridges through downtown are among the busiest stretches of highway in Alabama, and they're key access points to the central business district.
The elevated portion of the interstate through downtown Birmingham will stay closed for an estimated 14 months. The Alabama Department of Transportation is overseeing a project to rebuild and expand the aging interstate that runs through the heart of Alabama's largest city.
At a cost of $700 million, the existing bridges are going to be demolished and rebuilt from the ground up using a segmental design to improve noise and aesthetics with a shorter construction time frame, ALDOT has said. Much Birmingham's downtown business community has opposed the project in its entirety, and they expect to see impacts to business during the closure.
The interstate should reopen in March of 2020, if all construction is completed on time, and the rest of the project will be done in November 2020. The contractor will receive incentives for finishing early, and it will be fined if it doesn't meet the deadlines.
Designing in the 1960s, the bridges were originally designed for a 30-year lifespan with a capacity of 80,000 vehicles per day. Nearly 60 years later, daily traffic exceeds 165,000 vehicles, which is expected to increase to 225,000 by 2035.
ALDOT considered rerouting the interstates, but that option wasn't possible. The department has said that process could have taken decades, assuming the federal government approved it, and the problem was too immediate.
ALDOT is encouraging drivers to use Interstate 459 if possible as a detour. There are also detours through downtown Birmingham, but with increased traffic because of the interstate closure, traffic flow will likely be slow.
Westbound I-20/59 traffic will take the exit at Carraway Boulevard and then take Finley Boulevard to I-65 at the Finley exit or I-20/59 at the Arkadelphia Road exit.
Westbound traffic to downtown can take the 25th Street exit or exit onto the Red Mountain Expressway, but during construction, these exits will be closed temporarily.
Eastbound I-20/59 traffic will be detoured down the Arkadelphia Road exit to Finley Boulevard and to Carraway Boulevard.
Eastbound traffic to downtown can use the 17th Street North exit or take I-65 South to 3rd Street South.
Print this piece
ADECA names Elaine J. Fincannon as new deputy director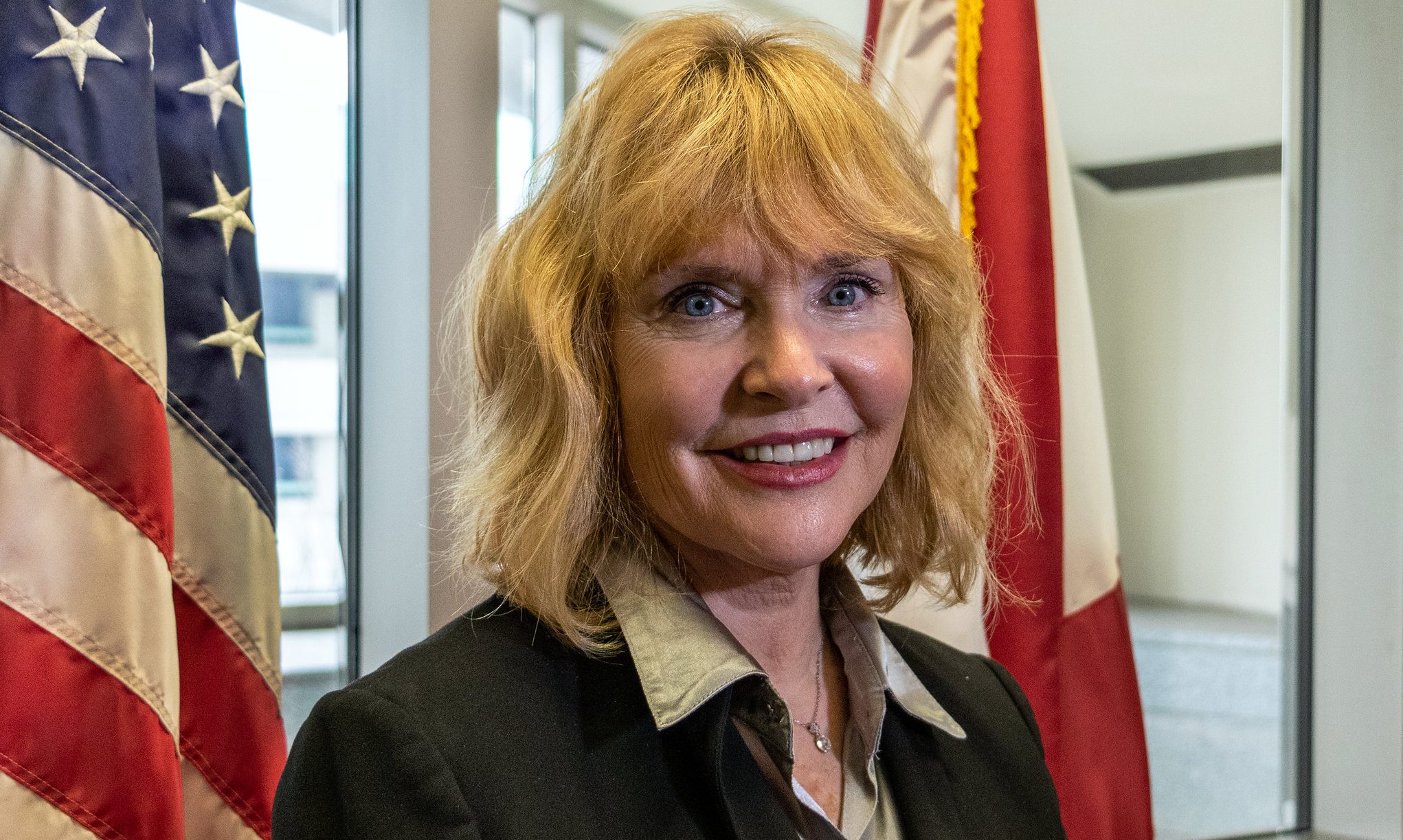 Alabama Department of Economic and Community Affairs Director Kenneth Boswell announced on Thursday that Elaine J. Fincannon has been appointed as the agency's deputy director.
Fincannon most recently served as Senior Vice President for Investor Relations for the Business Council of Alabama. She worked with BCA for over 25 years as part of its senior team, working with a diverse range of business leaders and CEOs of Alabama's largest employers. During that time, she also served as BCA's liaison to Alabama's trade associations and to the more than 100 chambers of commerce throughout the state. She also served on the President's Committee and Corporate Partners Committee for the Alabama Automotive Manufacturer's Association and was a part of the Alabama Aerospace Industry Association's membership committee.
"Elaine Fincannon's extensive knowledge and experience with the public and private sector in our state made her an ideal choice to be ADECA's new deputy director, and I am pleased that she has decided to bring those talents to the agency," ADECA Director Kenneth Boswell said. "Elaine is mission-focused, forward-thinking and detailed-oriented, which are the exact skills needed to serve as deputy director of ADECA. She and I will work closely together to continue supporting Gov. Ivey's mission of improving the lives of all Alabamians."
Fincannon is an active member of the community, serving as a member of the Montgomery Area Chamber of Commerce, the Junior League of Montgomery, the Montgomery Humane Society, Auburn University Montgomery Alumni Association and other volunteer efforts. She also served as a member of the American Society of Association Executives and was an officer of the Association of State Chamber Professionals. She has a bachelor's degree of science from AUM and was honored with a Distinguished Chamber Professional Award in 2019 by the Chamber of Commerce Association of Alabama.
Fincannon joins ADECA with a focus on working with Boswell to meet the agency's mission to strengthen and support local communities.
"It is an honor to join ADECA during this time, and I am grateful to Director Boswell and Gov. Ivey for this appointment," Fincannon said. "I plan to work diligently to serve the people of Alabama to the absolute best of my ability."
Print this piece