Red state governors tout economic success of Medicaid expansion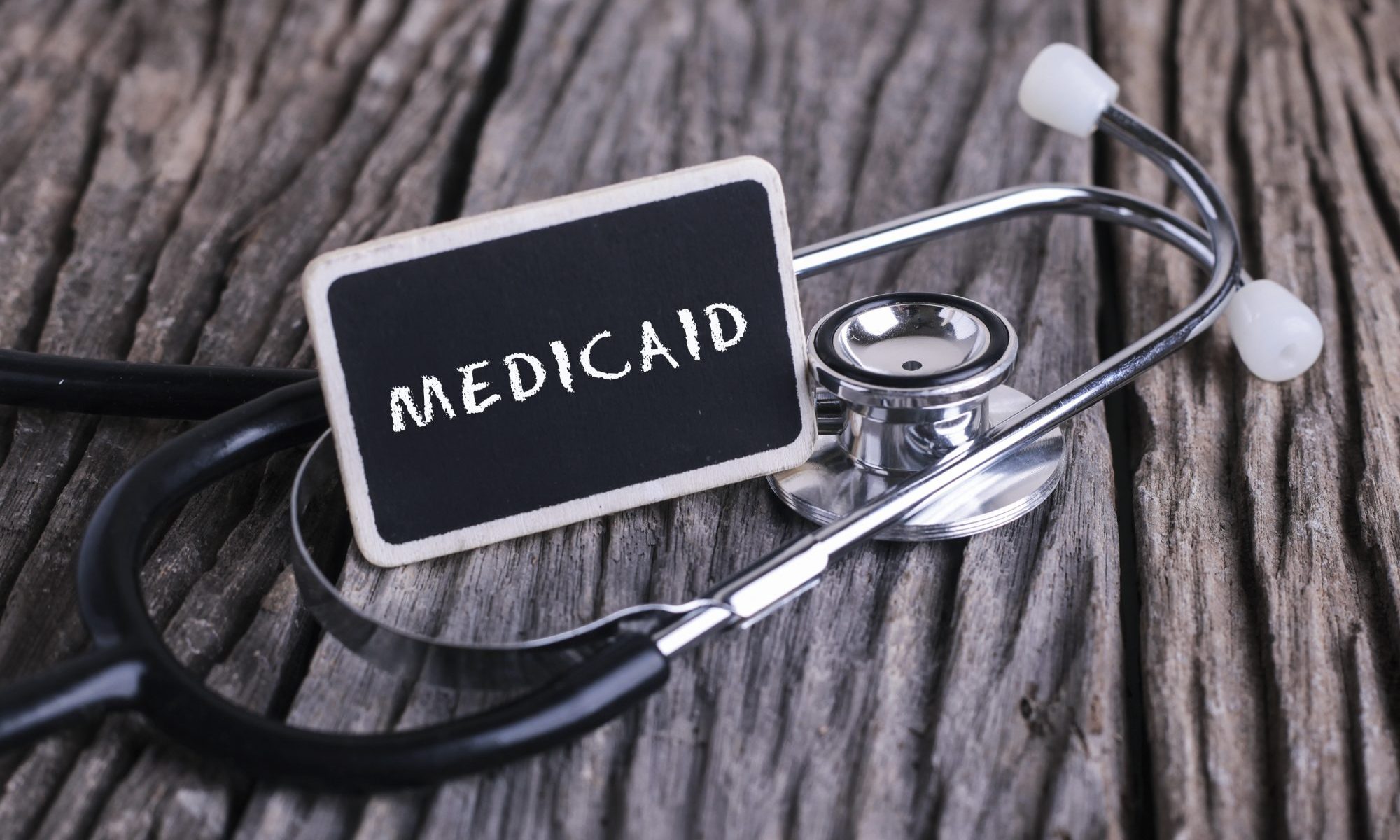 Montana's Gov. Steve Bullock presented a report in early January that shows Medicaid expansion has added $270 million to the state's economy annually since its passage in 2015, according to The Great Falls Tribune.
"I think that it's time we finally fully recognize the value of Medicaid expansion is as much for Montana businesses as it is for the Montanans receiving health care," Bullock said.
Montana's success — as well as Idaho's recent decision to expand the health insurance program for low-income individuals — may serve as a model for Alabama.
Alabama is one of 14 mostly southern, conservative states that have not expanded Medicaid under the Affordable Care Act, President Barack Obama's 2010 health care law.
Alabama Attorney General Steve Marshall was one of several Republican attorneys general who sued to overturn the law in a case that is still pending appeal.
Meanwhile, Alabama has witnessed the closing of six hospitals since 2011, according to the Alabama Hospital Association. They have warned that the closures could get worse as more cuts are anticipated later this year.
Hospitals that rely on so-called disproportionate share hospitals payments — or DSH  — are barely operating in the black, and it wouldn't take much to put them in the red.
"If the state has not expanded Medicaid in 2020, as the DSH cuts are scheduled to take effect, that will close a significant number of hospitals," said Danne Howard, the association's chief policy officer in December. "That will cripple. That will be the straw that the hospitals can't survive."
Louisiana's expansion of Medicaid in 2016 resulted in a $1.85 billion direct economic impact, according to an April 2018 report. It has also led to the creation of 19,000 new jobs.
Three deep-red states — Idaho, Nebraska, and Utah — joined the 32 expansion states through ballot initiatives in November 2018. Solid majorities in each conservative state voted for the measure. Three other states — Kansas, Wisconsin and Maine — elected Democratic governors who are likely to push expansion.
Should Medicaid expansion be on the 2019 legislative agenda? Experts say it has to be
Recent estimates show that between 235,000 to 300,000 people in Alabama would gain access to Medicaid if the state were to accept federal funding to expand Medicaid. In 2018, the federal government paid 94 percent of the cost of Medicaid expansion. That funding will drop to 90 percent by 2020, but will remain at that level going forward.
A UAB School of Public Health study found that expansion would cost the state about $770 million over the first seven years in costs, but could potentially result in $20 billion in economic growth over the same time period.
In her inaugural speech, Gov. Kay Ivey eluded to tackling health care but didn't address Medicaid expansion directly.
Senate President Pro Tempore Del Marsh, R-Anniston, said in an interview that expansion is unlikely to be on the agenda for the 2019 legislative session.
Former chairman of the State Senate Health Committee Gerald Dial in an Op-ed said that if the state doesn't expand Medicaid, "More hospitals will close."
He also pointed out that beyond the six rural hospitals that have already closed, 88 percent of the remaining rural facilities are operating in the red.
"Many have had to eliminate services, cut staff and if nothing changes, a number of them will likely have to close their doors," Dial said. "And when a community loses its hospital, it also loses doctors, pharmacies, and other providers, devastating the community not only in terms of access to health care but in job and economic losses."
Opinion | Retiring Republican state senator: Alabama should expand Medicaid
Ivey's administration is riding high both in her personal approval rating and with the state's booming economy. The governor seems poised to use her political capital to move the state forward despite political considerations.
Economic gains in Montana and Louisiana could convince a majority of the state's conservative lawmakers that expansion is a winning proposal. Mississippi, another deeply conservative state, also appears ready to move forward with a version of the expansion.
Republican lawmakers are expected to impose work requirements on social welfare benefits in the coming legislative session. Some say this is a precursor to expanding Medicaid.
Print this piece
Talladega will hold GEICO 500 on June 21 without fans in the stands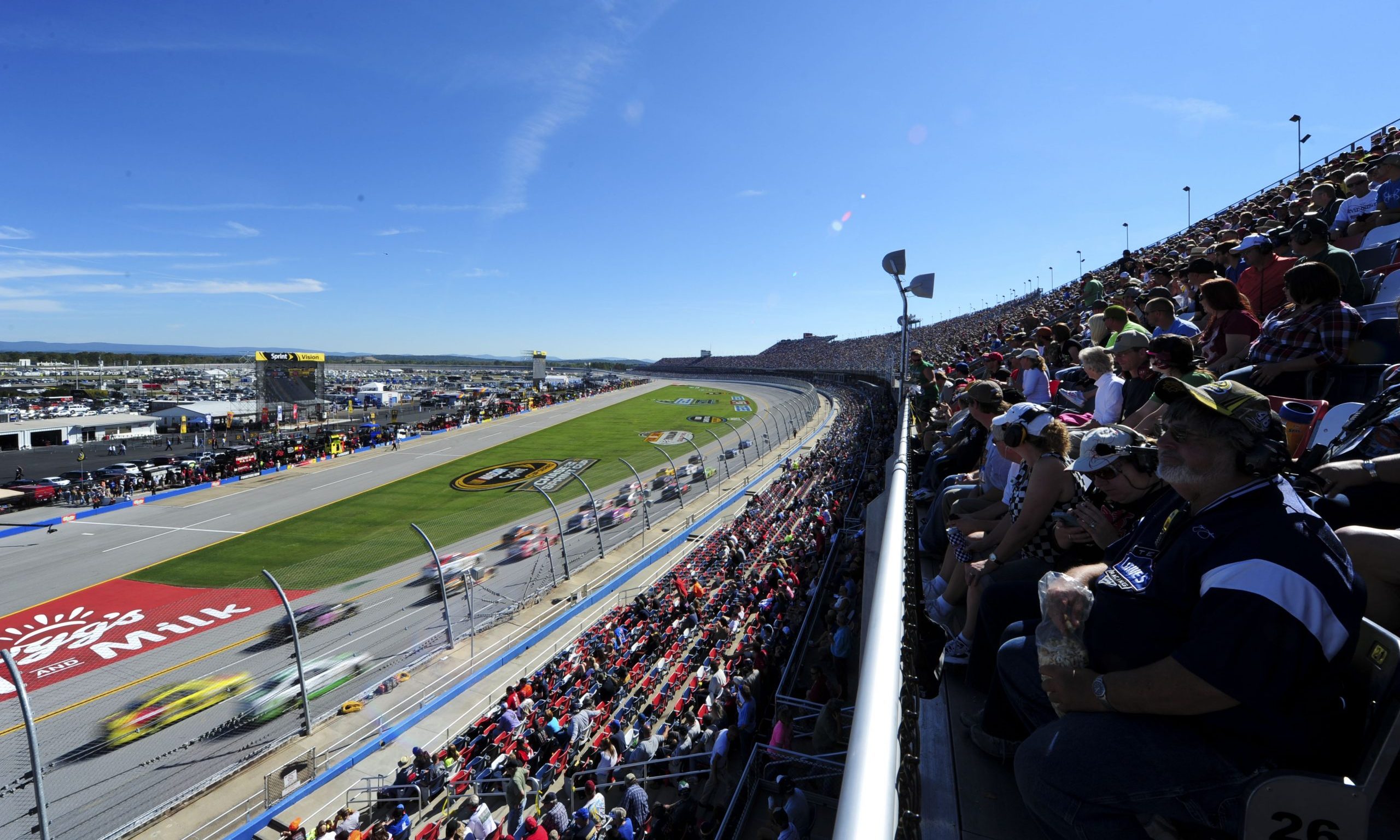 The National Association for Stock Car Auto Racing (NASCAR) has announced that the GEICO 500, MoneyLion 300 and General Tire 200 automobile races have all been rescheduled for the weekend of June 20 to 21.
They will be raced without fans in attendance.
"We are excited that NASCAR has announced the rescheduling of our April race weekend to June 20-21," said Talladega Superspeedway President Brian Crichton. "While we will have cars on track, in the interest of the health and safety of all involved, including fans, NASCAR will be running our three races – the GEICO 500, MoneyLion 300 and General Tire 200 – without fans in attendance in accordance with the State of Alabama, CDC and public health agency standards and protocols."
The Cup Series GEICO 500 will be held on Sunday, June at 2:00 pm CST.
The Xfinity series MoneyLion 300 will be held on Saturday, June 20 at 4:30 pm CST.
The ARCA series General Tire 200 will be held on Saturday, June 20, 2020 at 1:00 pm CST.
"NASCAR, like Talladega Superspeedway, prides itself in being fan-friendly, and the fans drive everything we do," Crichton said. "The decision to race without fans is focused on the long-term health of you and our sport. NASCAR has a great respect for the responsibility that comes with a return to competition, and after thorough collaboration with public officials, medical experts and state and federal officials, NASCAR has implemented a comprehensive plan to ensure the health and safety of the competitors and surrounding communities."
"For our June 20-21 events, we hope you will enjoy watching and listening to the 3- and 4-wide racing at the sport's Biggest and Most Competitive track via our broadcast partners FOX, FS1 and MRN Radio," Crichton concluded. "We will persevere through this together."
Ticketholders may elect to receive a credit for the full amount paid plus an additional 20 percent of total amount paid to apply towards a future event, including, but not limited to, grandstand seating, infield, camping, fan hospitality, and Talladega Garage Experience. The 120 percemt event credit can be used in a single transaction during the remainder of the 2020 season and entire 2021 season for a NASCAR sanctioned event at any NASCAR-owned track, subject to availability. Elections for an event credit or refund must be submitted by June 14, 2020.
Ticketholders may apply here:
https://www.talladegasuperspeedway.com/Vanity-Pages/2020/Assistance.aspx
Motorsports are the only major pro sports league that has resumed play after the coronavirus global pandemic struck in mid-March. The NBA is considering a proposal to playout the remainder of their season and playoffs sequestered at the Wide World of Sports complex at Disneyworld in Orlando, Florida with no fans present. The NHL is in the process of considering a similar proposal to finish this year's hockey season. Major League Baseball has not played a single game of their season yet. MLB owners have made a proposal that the league play an 80 game season without fans present. The idea is meeting with skepticism from MLB players due to a controversial proposal capping players salaries for this season in a 50:50 revenue sharing agreement. The proposal that would dramatically reduce MLB players' salaries for this season. Horse racing and mixed martial arts have held some sporting events in recent weeks.
NASCAR has already held two races at Darlington and one at Charlotte after resuming racing on May 17. Kevin Harvik won the Real Heroes 400 driving a Ford and Denny Hamlin won the Toyota 500 driving a Toyota in the first two Cup Series races since NASCAR resumed racing after a ten week hiatus. NASCAR intends to run a 36 race season this year.
Motorsports are the only major professional sports league played at a major league level in the state of Alabama. In addition to the Talladega Superspeedway, the state is also home to the Barber Motorsports Parks near Leeds. The Barber facility hosts both professional motorcycle racing and the Honda Indy Grand Prix of Alabama, a NTT Indycar series event. That event was cancelled due to efforts to shut down the economy to fight the spread of the coronavirus.
The COVID-19 global pandemic has already killed 98,705 Americans through Sunday morning.
Print this piece