High death rate, low immigration levels leave Alabama with one of nation's lowest growth rates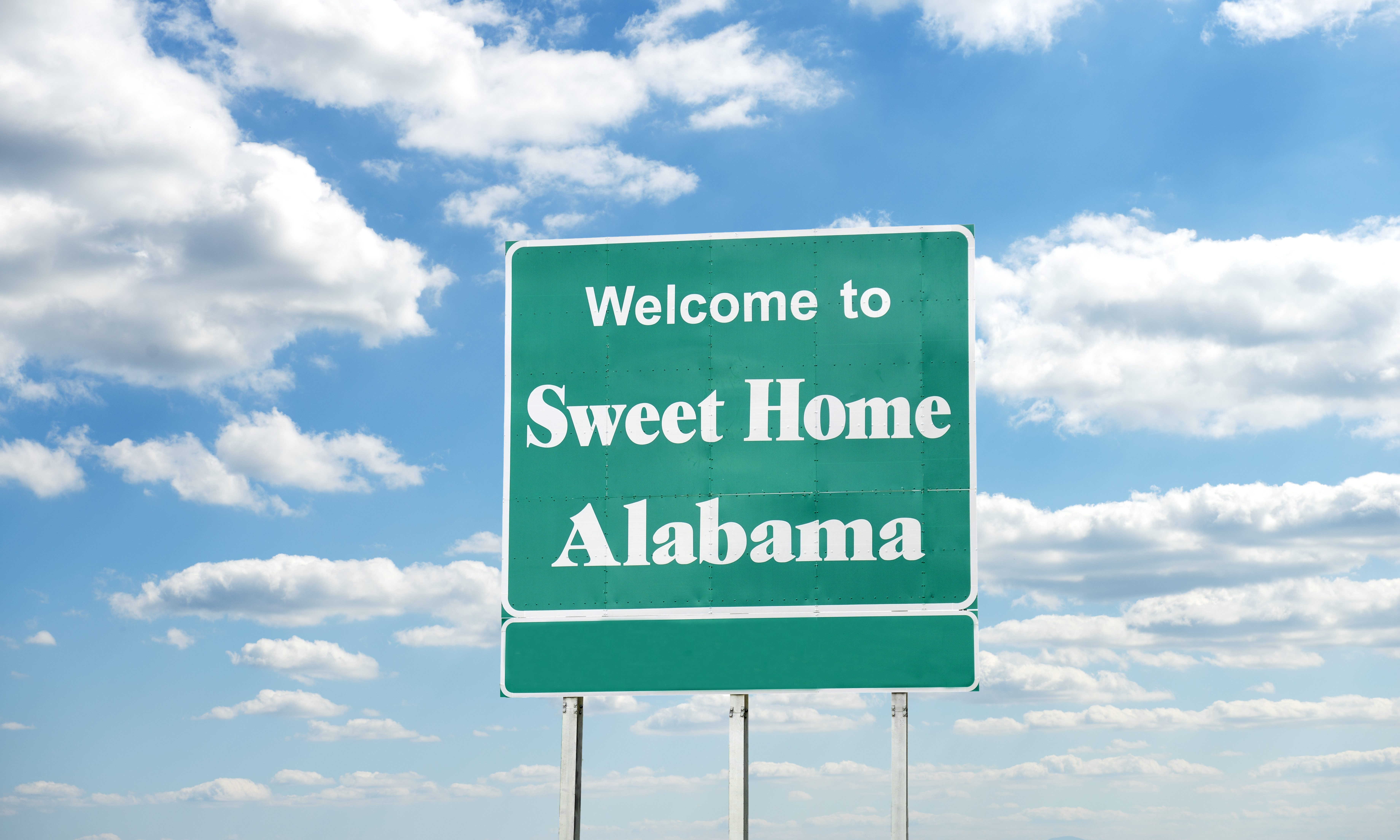 New numbers from the U.S. Census Bureau shows that Alabama has one of the nation's lowest growth rates.
"As Alabama approaches its 200th birthday, the state is still adding population but at a slower rate than most of its Southeastern neighbors," analysts wrote in a Public Affairs Research Council of Alabama analysis of the Census Bureau numbers.
The Census Bureau's data release in December includes state-level estimates for the underlying components of population growth, and in some cases, population decrease.
These numbers come at a time when state leaders are increasingly concerned about the 2020 Census and reapportionment of Congressional seats that will follow.
They fear Alabama may lose one of its seven congressional seats to another state that's growing faster.
The states that could steal a seat are those growing at a faster rate — including those in the Mountain West like Utah, Nevada and Idaho. Arizona, Texas and Florida are also outpacing the rest of the country.
The possibility has so concerned state officials that Alabama Attorney General Steve Marshall and U.S. Rep. Mo Brooks sued the U.S. Census Bureau in an effort to prevent them from counting undocumented immigrants in the census, despite U.S. Supreme Court rulings that have held the opposite.
It's unlikely that suit will succeed based on precedent, and a federal judge recently blocked a "citizenship question" on the census altogether, making that possibility even lower.
On the other end of the spectrum, Gov. Kay Ivey is publicly encouraging the state to respond to the census in an effort to ensure every person is counted.
---
Click here for a visualization of the data
---
But it's not solely immigration that is buoying the chance of Alabama losing a congressional seat.
From 2010 to 2018, Alabama's population only increased by 2.3 percent.
That puts Alabama as No. 35 among the 50 states in that metric.
The rate of natural increase — a number that calculates the crude birth rate by subtracting the death rate from the raw birth rate — is worse.
Alabama ranks 43rd in that metric.
Alabama falls into the lowest tier of growth, with growth under 1 percent.
The numbers within those metrics are even starker.
Alabama has the second-highest death rate in the U.S. The only other state with a higher death rate is West Virginia, a state that has been ravaged by the opioid epidemic.
A low rate of international migration levels also contributes to Alabama's slow growth rate. It had the fourth-lowest rate of international immigration in the country.
Alabama does have a positive rate of domestic in-migration, but that number is still lower than some of its neighbors in the Southeast.
Coastal Southeastern State like North Carolina, South Carolina and Florida — along with Tennessee — are seeing faster growth overall than Alabama, Mississippi, Louisiana and Arkansas.
In the last year, Alabama's population increased an estimated 0.3 percent.
But it could be worse.
Eight states — Mississippi and Louisiana among them in the Southeast — lost population in 2018, according to the Census estimates.
The Census tracks births and deaths in a state and estimates the number of people moving in and moving out to estimate population change.
Alabama had an estimated 57,216 births in 2018 but an estimated 53,425 deaths. That's a net natural increase of only 3,791 people. Domestic migration and international migration added up to a net increase of 9,062.
That's a net population change of only 12,751 people in one year.
"Alabama's population is older than the average state," PARCA's analysis found. "That effects population in two ways. Older residents are more likely to die, and younger people are more likely to have children. In addition, Alabama residents, by many measures are less healthy than residents in other states and have a shorter life expectancy than residents of most other states. Alabama's high death rate ultimately depresses the state's rate of natural increase."
Perhaps the most obvious comparison is with South Carolina, a state that has demographics similar to Alabama's.
In 2010, when the last national census was held, South Carolina had fewer people than Alabama. But since then, South Carolina had a growth spurt, fueled in large part by domestic migration.
The state has now surpassed Alabama in population, adding 450,000 new residents while Alabama added only 100,000 since 2010.
Print this piece
Alabama may need 2,500 more ventilators. It's having to compete to get them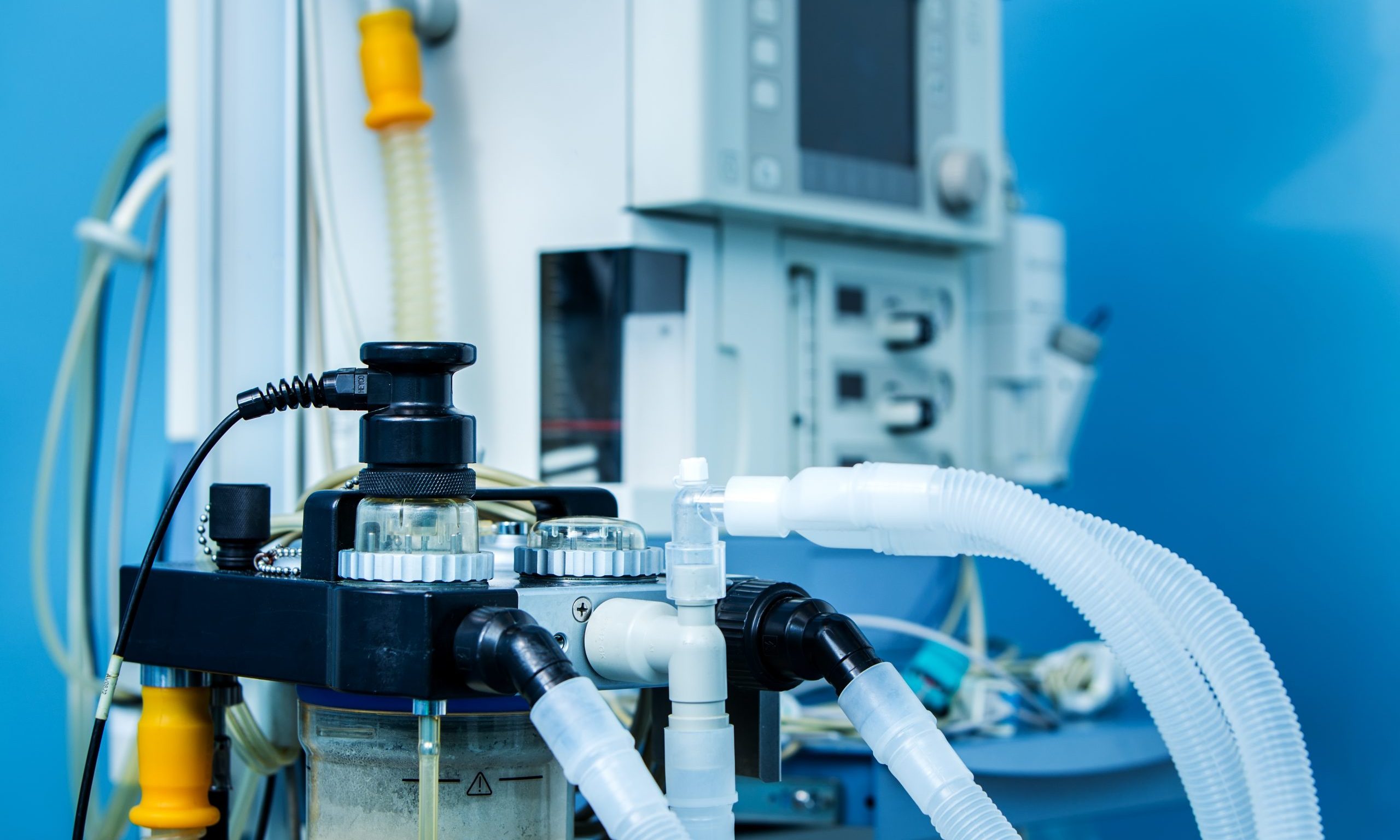 Alabama may need 2,000 more ventilators than it has, and it's being forced to compete with other states to get them on the private market.
State Health Officer Dr. Scott Harris said Friday that the Alabama Department of Public Health is attempting to source its own ventilators as a number of hospitals in the state are already struggling and asking for more.
The state requested 500 ventilators from the federal government through the Department of Health and Human Services and the national strategic stockpile. It asked for 200 of them to be delivered urgently.
"HHS has indicated that they're not going to fulfill that anytime soon because they're still taking care of places like New York City," Harris said in an interview with APR.
When Alabama nears an expected surge — say 72 hours before hospitals are expected to be overwhelmed with patients requiring life support — they may be able to make the extra ventilators available.
So Alabama, like a number of states, is being forced to try to source ventilators on its own through the private market, where hundreds of hospitals, all the other states and other countries are trying to do the same.
Harris said he signed a purchase order Thursday for 250 more ventilators.
"We're waiting to see, and then there are others that we're waiting to hear from," Harris told APR. "We're doing our best to try to source these in any way that we can."
"We're attempting to source those ourselves, but as you know, all the states are looking to source their own and in some measure competing with each other," he said a press conference Friday evening when Gov. Kay Ivey announced a shelter in place order.
Alabama Sen. Doug Jones said Thursday that Alabama will likely make additional requests, but there are only 10,000 ventilators in the national stockpile and in the U.S. Department of Defense surplus. And with every other state in the country also requesting these supplies, the federal government has said that states should not rely on the national stockpile to bolster their ventilator capacity.
By Friday, nearly 1,500 people were confirmed positive with the virus. At least 38 have died. Dire models from the Institute for Health Metrics and Evaluation at the University of Washington — models that influenced the state's decision to issue a stay-at-home order — project that by mid-April, Alabama could have a massive shortage of ventilators and hospital beds.
"The timeline I think makes sense and the time when we're expected to have a surge is the part that was most useful to us," Harris said. "We've been trying very hard to get an order in place with regards to this surge that we expect to happen."
The model estimates that Alabama could have a shortage of 20,000 hospital beds, 3,900 intensive care beds and more than 2,000 ventilators.
At least 3,500 ventilators would be needed at the peak of the COVID-19 outbreak in mid-April, according to the IHME model. Last month, Alabama Hospital Association President Donald Williamson said the state has a surge capacity of about 800.
The same model projects that about 5,500 people could die from COVID-19 in Alabama by August. However, the model is live and is regularly adjusted. Earlier this week, it suggested that 7,000 people could die by August.
Harris said the state, over the past couple of weeks, has added a few hundred additional ventilators to its capacity by converting anesthesia machines and veterinary ventilators for use on those infected with the coronavirus.
"Yet, even with adding all of those ventilators, going up by a few hundred units, which means to tell you that we're still using around the same percent of all of our ventilators even though the number [of ventilators] is going up," Harris said. "So we know that there are more patients on ventilators."
The state health officer said some hospitals in the state are already struggling but others are cooperating to share resources.
"They are really working hard to make sure that they have what they need, and we're trying very hard, along with the governor's office, to make sure that Alabama has enough inventory," Harris said.
Print this piece