Leeds voters resoundingly reject property tax increase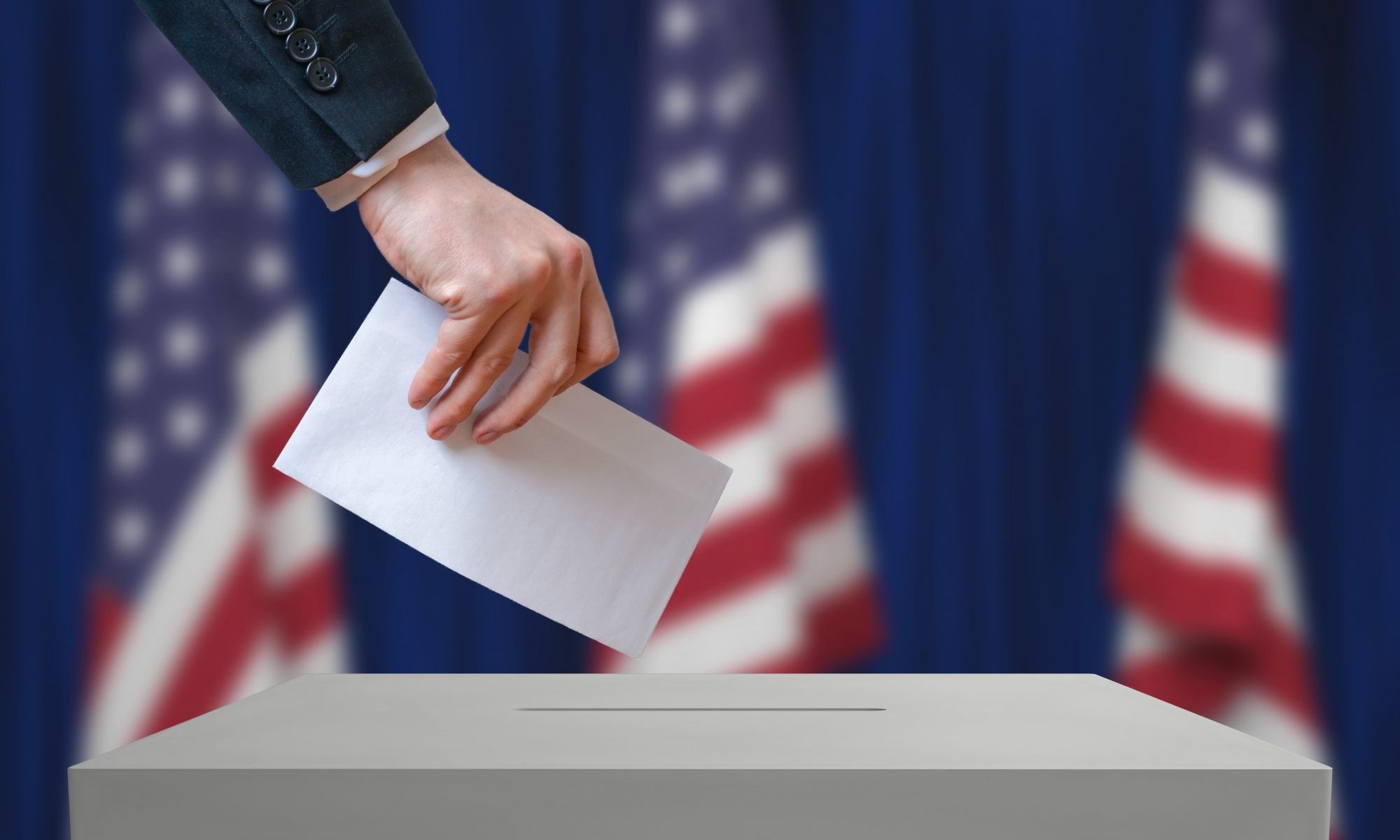 Leeds voters went to the polls Tuesday and overwhelmingly voted to reject a property tax increase.
This was a very highly controversial proposal from the beginning and ultimately voters decided that they were taxed enough already.
Leeds Mayor David Miller had said that the money would have been used for a new athletics complex at the high school, a new football stadium at Leeds High School, a new library, a senior center, city hall, and other improvements.
City officials claimed that two-thirds of the money would have gone to the city school system and one third to the city government.
The voters defeated the proposal 1506 to just 971. 60.8 percent of Leeds voters were opposed, while only 39.2 percent voted in favor of the proposal despite a well-funded effort to sway voters.  The vote No effort, however, was extremely active on social media.
The proposal would have raised property taxes by 9 mills. The owners of a $100,000 home would have to pay $90 more a year in annual property taxes. The owners of a $300,000 home would have been forced to pay an additional $270 a year.
Mayor Miller promised before the referendum, "If the referendum passes, we will build what we have guaranteed to build. If not, we will build what we can as we can."
When Leeds built a new high school four miles away from their old high school, which became a middle school they did not build a new football stadium. The Leeds Green Wave sports teams still play at the old fields, that date to the 1950s behind the middle school. After the failure of the referendum, they will continue to play at the old field for the foreseeable future.
Leeds is located east of Birmingham on Interstate 20. Approximately sixty percent of Leeds is in Jefferson County, almost thirty percent is in St. Clair County, and about ten percent in Shelby County. Leeds has a Bass Pro Shoppe store, the Grand River outlet mall, and has been the home of Lehigh Cement for over a hundred years.
While state legislators keep bringing bills authorizing tax increases, voters increasingly reject them. Tuesday's failure of the Leeds property tax increase; follows recent rejections of tax increases by St. Clair County voters, Muscle Shoals voters, Baldwin County voters, and others.
State legislators are mulling an increase in fuel taxes to pay for more road projects.
Print this piece
Sessions attacks Tuberville's views on China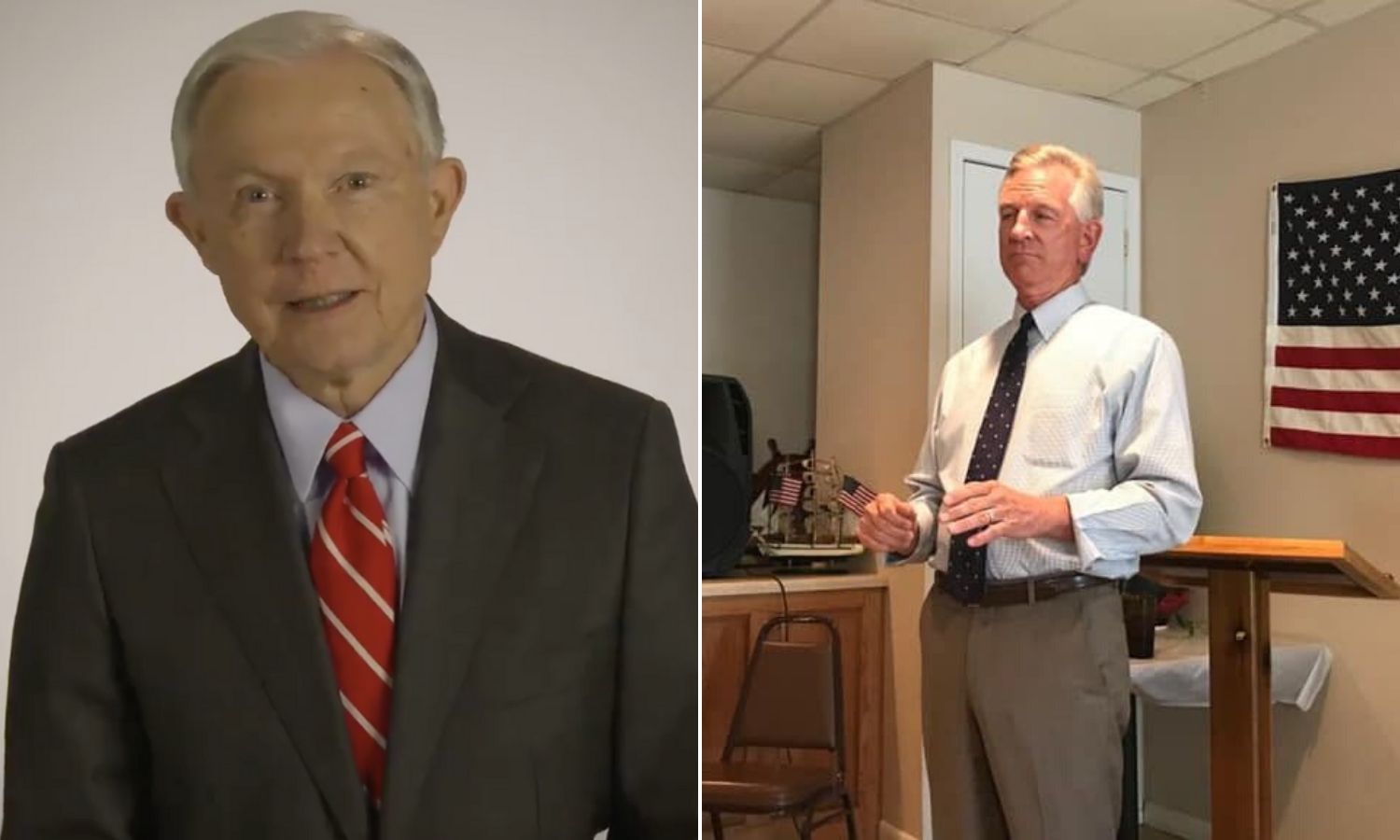 Former Sen. Jeff Sessions, R-Alabama, rolled out an ambitious, comprehensive plan to hold the Chinese government accountable for what Sessions called a cover-up of the coronavirus that has killed tens of thousands of people and devastated economies worldwide.
In an interview Thursday on the Matt & Aunie radio show on Talk 99.5 in Birmingham, for Auburn head football Coach and current GOP Senate candidate Tommy Tuberville expressed his views on China.
Matt Murphy asked: What do you see happening with China?
"Well, we can't worry about China right now…" Tuberville responded.
"You say you don't need to worry about China, but this came from China and our economy depends on China," Murphy asked on follow up. "Specifically how to overcome some of that dependence on Chinese goods and specifically in the pharmaceutical industry because right now we're dependent on the country that covered this up."
"Now we're seeing firsthand the results of letting everything go to China," Tuberville said. "The good thing about this is we'll have manufacturing come back and drugs and all those things….we're headed in that direction, just the simple fact that we can't control our own destiny. Everything's controlled by China. But that'll take care of itself."
During the show, Tuberville also characterized the Wuhan Virus, which has killed over 53,000 people and infected more than 1 million people across the globe, which then including over 1,300 people in Alabama, as "just a virus."
Jeff Sessions issued a statement critical of Tuberville on Friday in response.
"Amazingly, Tommy Tuberville said yesterday, 'We can't worry about China right now,"" Sessions quoted. "China is where the virus is from, and their deliberate lies hid the danger and resulted in a pandemic that never should have happened. We must take on China now and win, not run scared like Tommy Tuberville."
"There are over 1 million infected with the Wuhan Virus, and more than 1,300 in Alabama already," Sessions continued. "This is serious. But Tommy Tuberville said yesterday that 'this is just a virus.' What planet is he on? Tuberville is clueless. No wonder he's scared to debate me. We must stop relying on China for our critical medicines and equipment. I have a detailed plan to fix it. Amazingly, Tuberville also said yesterday, 'Everything's controlled by China, but that'll take care of itself.' Wrong! We must lead with action, this will not 'take care of itself.'"
On Thursday, a U.S. intelligence report claimed that China understated the damage that the coronavirus was doing in their country.
"Alabama's next Senator must be a leader who has the drive and determination to push a Congress that is too often unwilling to confront the critical issues of our time," Sessions continued. "I have proven my willingness and preparedness to lead from Day One. Tuberville is weak: all talk and no action."
Sessions is a former Senator, U.S. Attorney General, Alabama Attorney General, Chairman of the Alabama Republican Party, U.S. Attorney, asst. U.S. Attorney, and U.S. Army Captain.
The Republican primary runoff has been moved to July by Alabama Governor Kay Ivey (R) due to fears of the coronavirus. The virus is believed to have originated in Wuhan City, Hubei Province, China in late 2019.
As of press time, 10,943 Americans have died from COVID-19 including 53 Alabamians. 367,650 Americans have been diagnosed with COVID-19, including 2,006 Alabamians. At this point, only 240 Alabamians are confirmed hospitalized with COVID-19.
COVID-19 is the medical condition caused by a strain of coronavirus first identified late last year in Wuhan City, Hubei Province China, SARS-CoV-2. Since then it has spread across the globe infecting 1,346,566 persons that we are aware of killing 74,697 people.
The winner of the Republican primary runoff will then face Senator Doug Jones (D-Alabama) in the November election.
Print this piece