Opinion | The high price of protecting the public
Barely three weeks into the New Year – a time that is supposed to be full of optimism for the future – Alabama has already reached a somber milestone. Our state is tied with Texas for the highest number of law enforcement line-of-duty deaths in the country for 2019.
Two Sundays in a row, major cities of our state suffered the sudden loss of a beloved police officer. Each officer was performing his sworn duty to protect the public and uphold the law when he was fatally struck down by gunfire. Both faced danger without hesitation, and both acted with courage and commitment just as they had been trained. And each gave his life.
The daily actions of our law enforcement personnel in the performance of their duties may seem routine work to the public, but they only see the outside. Behind the badge, polished shoes and friendly smile stands a person dedicated to protecting the lives of Alabamians, even if their job places them directly in harm's way.
While there are other occupations that can be hazardous to a worker, few demand that a person enter the unknown on a daily basis to face potential personal injury and even death. Why would anyone want to take on such a job? To those who train and take an oath to become a law enforcement officer, it is not a job. It is a calling. They do not seek fame and fortune. They wear a badge with pride out of a special commitment to safeguard their community.
And let us not forget the sacrifice of the families of law enforcement who wait up nights for their loved one's return. They need no reminder of the too often perilous nature of the work of our men and women of law enforcement.
All of us want to live in peace and safety, but how many would be willing to walk the beat of a law enforcement officer to help guarantee that safety? Birmingham Police Sgt. Wytasha Carter and Mobile Police Officer Sean Tuder did just that.
At approximately 2 a.m. on Sunday, Jan. 13, Sgt. Carter was on the lookout for vehicle break-ins when he was notified of suspicious activity and responded along with other officers. Two persons were stopped in a parking lot and were being searched when one pulled out a gun and shot Sgt. Carter and another officer. Sgt. Carter lost his life that morning, but his 17 years of service for the Birmingham, Leeds and Fairfield police departments and the Shelby County Sheriff's Office were celebrated by a tremendous public response. Alabama sends condolences to Sgt. Carter's family.
At approximately 3 p.m. on Sunday, Jan. 20, Officer Tuder was attempting to serve an arrest warrant on a suspect in Mobile. During the arrest, the suspect shot and fatally wounded Officer Tuder, a three-year veteran of the Mobile Police Department, who was previously honored as Officer of the Month. Prior to coming to Mobile, Officer Tuder served with the Palatka, Florida Police Department for two years. Officer Tuder's funeral service is this Friday, and I am certain there will also be an overwhelming public turnout. His death is a painful reminder of the loss of another young Mobile police officer, Justin Billa, less than a year ago. I know I join all of Alabama in sending condolences to Officer Tuder's family.
More than 500 Alabama law enforcement officers have died in the line of duty during the last 100 years of record keeping. Each is a hero. All gave everything so their communities could be safe. There is a high price to pay for putting on the uniform of a peace officer. This month, Alabama knows as much about the sacrifice of law enforcement as any state in America.
Law enforcement continues to take on more responsibility, sometimes with less manpower and funding. In addition to responding to calls of domestic violence, burglaries, armed robbery, assault and drug trafficking — to name but a few — they also deal with homeland security concerns and the growing reach of cybercrime.
As the attorney general and chief law enforcement official for the state of Alabama, it is my honor to stand with our law enforcement as they stand on a daily basis between order and chaos.
We cannot thank law enforcement enough for what they do for us, and we will never forget their sacrifice.
Opinion | On the Nov. 3 ballot, vote "no" on proposed Amendment 1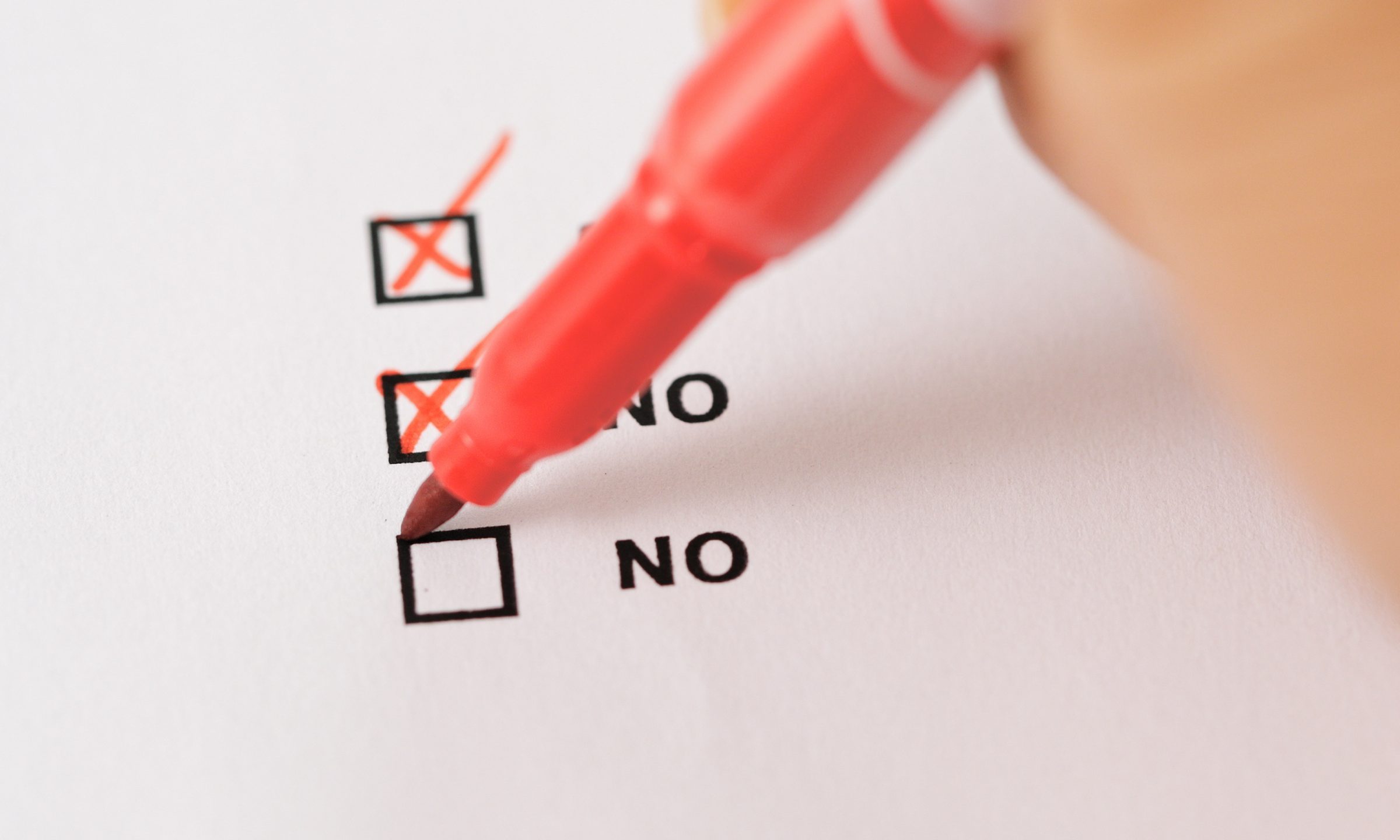 On Nov. 3, 2020, all Alabama voters should vote "no" on proposed Amendment 1. Vote no on Amendment 1 because it could allow state law changes to disenfranchise citizens whom the Legislature does not want to vote. Because Amendment 1 has no practical purpose and because it opens the door to mischief, all voters are urged to vote no.
Currently, the Alabama Constitution provides that "Every citizen of the United States…" has the right to vote in the county where the voter resides. Amendment 1 would delete the word "every" before citizen and replace it with "only a" citizen.
In Alabama, the only United States citizens who cannot vote today are most citizens who have been convicted of a felony of moral turpitude. These felonies are specifically identified in Ala. Code 17-3-30.1.
Without Amendment 1, the Alabama Constitution now says who can vote: every citizen. If voters approve Amendment 1, the Alabama Constitution would only identify a group who cannot vote. With Amendment 1, we, the citizens of the United States in Alabama, thus would lose the state constitutional protection of our voting rights.
In Alabama, no individual who is not a United States citizens can vote in a governmental election. So, Amendment 1 has no impact on non-citizens in Alabama.
Perhaps the purpose of Amendment 1 could be to drive voter turnout of those who mistakenly fear non-citizens can vote. The only other purpose for Amendment 1 would be allowing future Alabama state legislation to disenfranchise groups of Alabama citizens whom a majority of the legislature does not want to vote.
In 2020, the ballots in Florida and Colorado have similar amendments on the ballots. As in Alabama, Citizens Voters, Inc., claims it is responsible for putting these amendments on the ballots in those states. While Citizens Voters' name sounds like it is a good nonprofit, as a 501(c)(4), it has secret political donors. One cannot know who funds Citizen Voters and thus who is behind pushing these amendments with more than $8 million in dark money.
According to Citizen Voter's website, the stated reason for Amendment 1 is that some cities in several other states allow non-citizens to vote. My understanding is that such measures are rare and only apply to voting for local school boards.
And why would a local government's deciding that non-citizens can vote for local school boards be a state constitutional problem? Isn't the good government practice to allow local control of local issues? And again, this issue does not even exist in Alabama.
The bigger question, which makes Amendment 1's danger plain to see, is why eliminate the language protecting "every" citizen's right to vote? For example, Amendment 1 could have proposed "Every citizen and only a citizen" instead of deleting "every" when adding "only a" citizen. Why not leave the "every" citizen language in the Alabama Constitution?
Amendment 1 could allow Alabama new state legislation to disenfranchise some Alabama citizens. Such a change would probably violate federal law. But Alabama has often had voting laws that violated federal law until a lawsuit forced the state of Alabama not to enforce the illegal state voting law.  
The most recent similar law in Alabama might be 2011's HB56, the anti-immigrant law. Both HB56 and Amendment 1 are Alabama state laws that out-of-state interests pushed on us. And HB56 has been largely blocked by federal courts after expensive lawsuits.
Alabama's Nov. 3, 2020, ballot will have six constitutional amendments. On almost all ballots, Amendment 1 will be at the bottom right on the first page (front) of the ballot or will be at the top left on the second page (back) of the ballot.
Let's keep in our state constitution our protection of every voters' right to vote.
Based on Amendment 1's having no practical benefit and its opening many opportunities for mischief, all Alabama voters are strongly urged to vote "no" on Amendment 1.