Brooks criticizes CNN coverage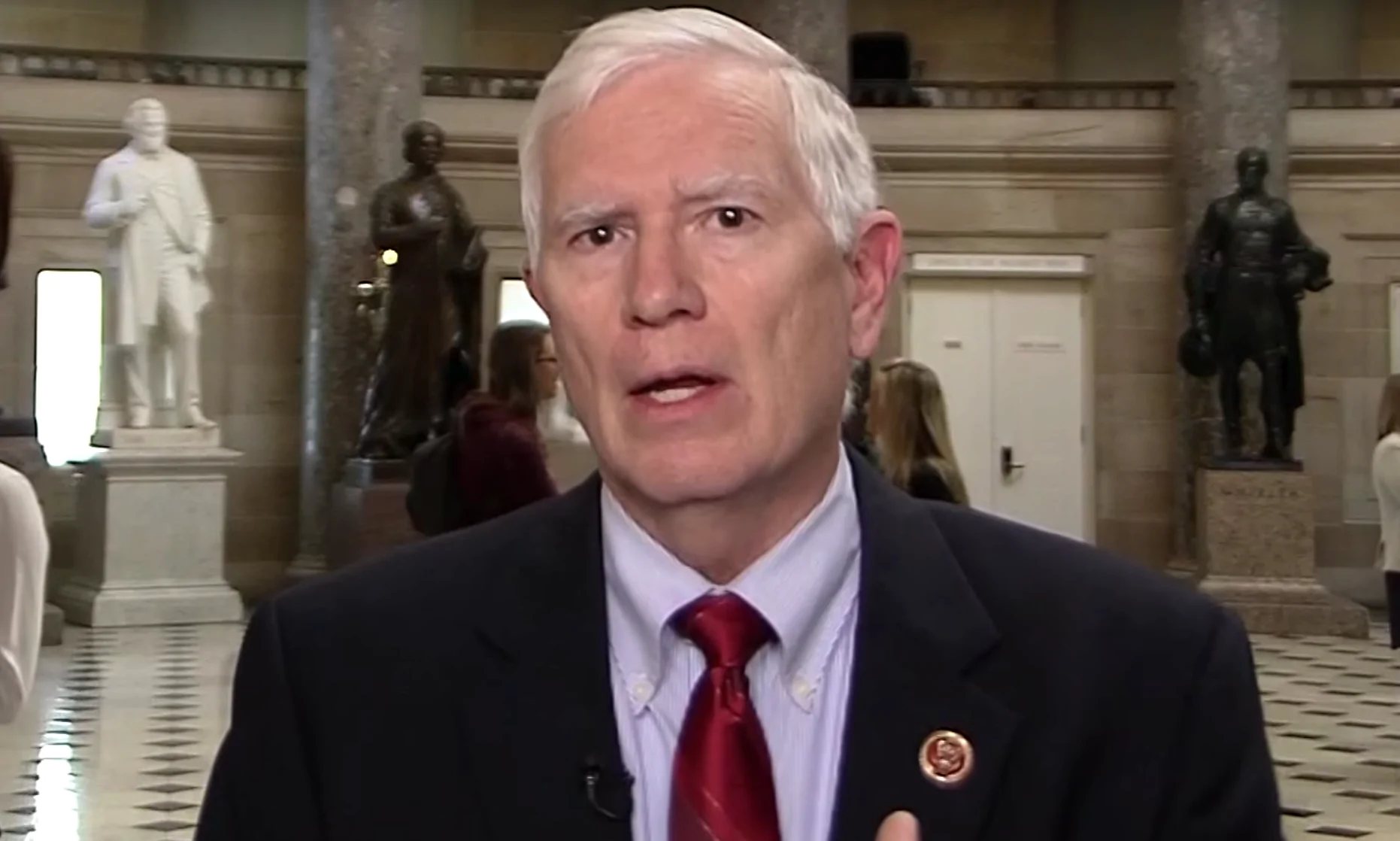 Congressman Mo Brooks, R-Huntsville, gave a speech last week on the floor of the U.S. House of Representatives in which he rebuked CNN for what he called "vitriol, prejudice, bias, and deception" in their reporting. Brooks called CNN "Fake News King."
"While CNN has had a rotten, no good, horrible week, the American people have had a great week because last week exposed the CNN vitriol, prejudice, bias and deception that crown CNN the Fake News King," Rep. Brooks said. "First, CNN Fake News story Number 1. For two days, CNN drooled over President Trump impeachment propaganda in a BuzzFeed report that was so bad it prompted a rare public rebuke and "not true" proclamation by Special Counsel Robert Mueller."
The BuzzFeed report, that many mainstream news organizations included CNN reported, claimed that the Special Counsel had evidence that President Donald Trump had ordered Trump Attorney Michael Cohen to lie in his testimony to Congress.
"BuzzFeed's description of specific statements to the Special Counsel's Office, and characterization of documents and testimony obtained by this office, regarding Michael Cohen's Congressional testimony are not accurate," said Peter Carr, a spokesman for Mueller's office, in a statement.  CNN did also report the Special Counsel's denial of the BuzzFeed's reporting.
"CNN viciously and wrongly attacked, ridiculed, slandered and maligned Covington Catholic High School students by portraying them as racists," Brooks continued. "By and large, these teenagers at a pro-life march were white, males, Catholic, and, heaven forbid, President Trump supporters with Make America Great Again hats! CNN's prejudice against this profile blinded CNN to reality. Had CNN done its homework, CNN would have reported from the very beginning that the students were the victims of African American racists who hurled insults at and sought to intimidate white teenage students and the victims of Native American political activists who rudely accosted the students, beat a drum in their faces, and yelled that white people should leave America!"
Many in the mainstream media denounced a clip showing a pro-life White teenage boy from Kentucky in a 'Make America Great Again' hat confronting a pro-abortion elderly Native American activist beating a drum.  More thorough reporting later revealed that it was the Native American who approached the boy.  The boy actually was not the aggressor in the confrontation.  This 'selective editing' by CNN resulted in the Kentucky boy receiving threats and being denounced by many in the media.  The Native American activist Nathan Phillips actually has a criminal record.
"Did 'Fake News' CNN report from the very beginning this racism against white people and how remarkably well these Catholic High School students handled this situation?" Brooks asked. "No. Sadly, CNN's bias and prejudice did not allow that."
"New Day host Alisyn Camerota deriding "fact-free fear mongering" from "[Trump] supporters," Brooks said. "Really? If you support border security and protecting American lives you are a fact-free, fear mongering, Trump supporter who must be attacked at all cost? Is that really CNN's viewpoint?"
Many conservatives feel that CNN has under-reported the criminal elements crossing the border illegally and has misportrayed border security activists as racially motivated.  Brooks also accused a CNN host of misquoting him.
"CNN's John Avlon then falsely claimed I said a border wall is the way to keep death-dealing drugs out of America when I clearly stated a border wall is a necessary subpart of a broader border security strategy required to slow down drugs crossing over our southern border and save American lives," Brooks added. "That truth didn't fit CNN's blind fealty to open border, Socialist Democrats so CNN deceived rather than tell the truth. CNN next showed me stating that federal officers apprehended roughly 2,000 illegal aliens per year for homicides on American soil. That's fine. That's true. The federal government's Immigration and Custom Enforcement and Removal Operations Reports state federal officers apprehended 1,886 illegal aliens in FY 2017 and 2,028 illegal aliens in FY 2018 for homicides committed on American soil. But CNN's John Avlon attacked this federal crime data by citing an unrelated Politifact analysis and making an "apples and oranges" comparison that misunderstands the difference between the words "homicide" and "murder." While all murders are homicides, not all homicides are murders. Murders are a subpart of the word homicides."
"Is CNN "the most trusted name in news" as it claims? No!" Rep. Brooks said. "Not when its reporters, fact checkers, and newscasters are so blinded by vitriol, prejudice, bias, and hatred for President Trump."
Congressman Mo Brooks represents Alabama's 5th Congressional District. He is presently serving his fifth term in the U.S. House of Representatives.
U.S. Attorney Jay Town announces resignation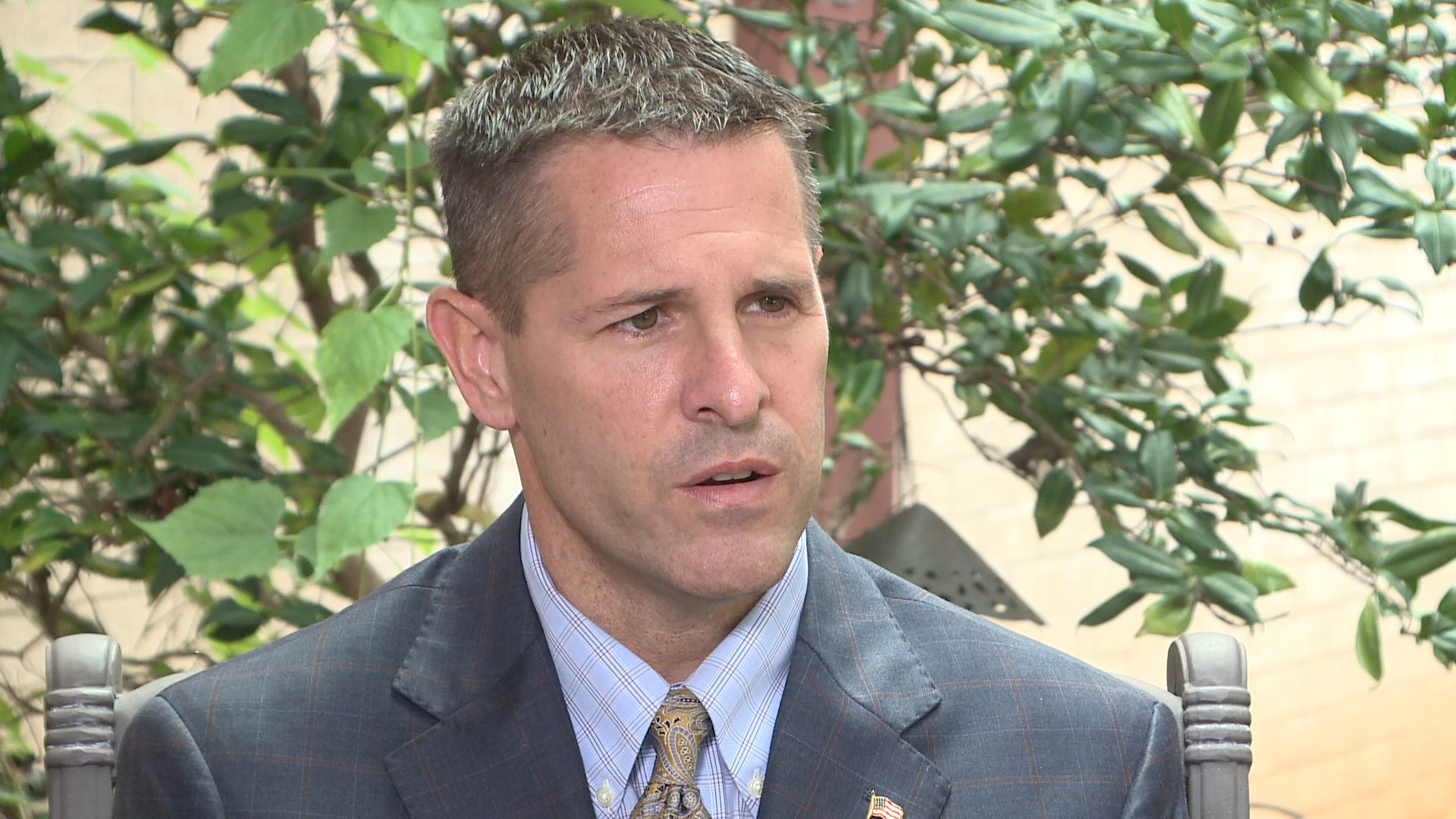 Jay Town, the U.S. attorney for the Northern District of Alabama, on Friday announced his resignation and plans to work at a Huntsville defense contractor and cybersecurity solutions company. 
Town's resignation will be effective Wednesday, July 15, according to a press release. 
"After much thoughtful prayer and great personal consideration, I have made the decision to resign as the United States Attorney of the Northern District of Alabama.  I have tendered my resignation to Attorney General William Barr. General Barr expressed his gratitude for my service to the Department of Justice and to the Northern District and, despite having hoped I would continue in my role, understood and respected my decision," Town said in a statement. 
"I am extremely grateful to President Trump, to whom I also tendered a letter, for his special trust and confidence in me to serve as the U.S. Attorney. It was an honor to be a part of this Administration with an unrivaled class of United States Attorneys from around the nation.  I will forever remain thankful to those who supported my nomination and my tenure as the U.S. Attorney," Town continued.
Town said his job with the unnamed Huntsville defense contractor and cybersecurity solutions company is to begin later this year, and the company is to announce his position "in a few weeks." 
"The Attorney General of the United States will announce my replacement in the coming days or weeks," Town said in the release.  
Town has served in his position since confirmation by the U.S. Senate in August 2017. Prior to that appointment, Town was a prosecutor in the Madison County District Attorney's office from 2005 until 2017.
Attorney General William Barr in a statement Friday offered gratitude for Town's three years of service. 
"Jay's leadership in his District has been immense.  His contributions to the Department of Justice have been extensive, especially his work on the China Initiative and most recently as a Working Group Chair on the President's Commission on Law Enforcement and the Administration of Justice. I appreciate his service to our nation and to the Justice Department, and I wish him the very best," Barr said in a statement.
The U.S. Justice Department in April 2019 notified Gov. Kay Ivey that the department's lengthy investigation into the state's prisons for men found systemic problems of violence, sexual assaults, drugs and corruption which are likely violations of the inmates' Constitutional protections from cruel and unusual punishment. 
Town's office leads the discussions between the U.S Department of Justice and the state on the prison conditions. 
Problems with violence, deaths and drugs in Alabama's overcrowded, understaffed prisons have not markedly improved in the year's since the U.S. Department of Justice released its report.