Doug Jones introduces Back Pay Fairness Act to reimburse federal workers with interest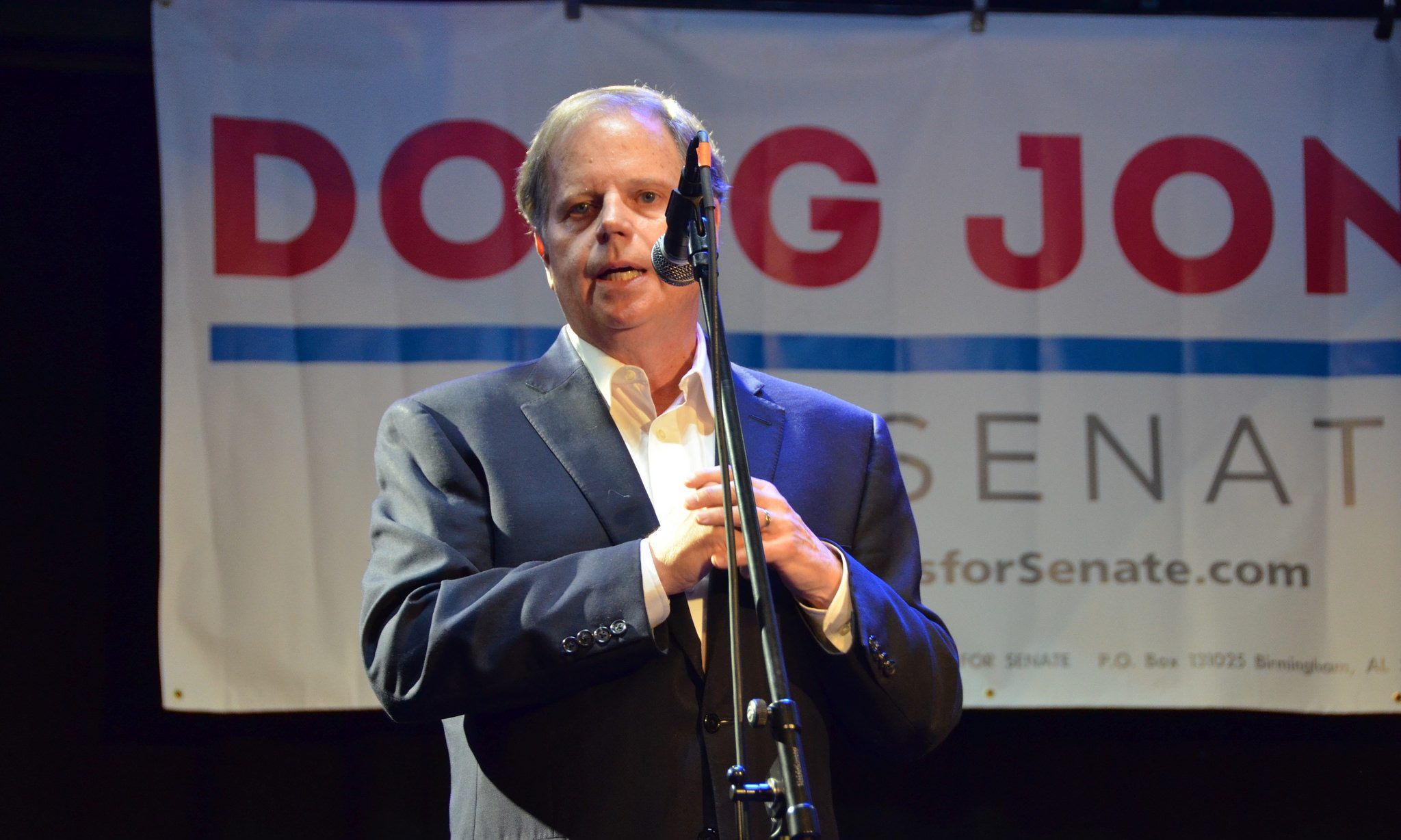 Friday U.S. Sen. Doug Jones, D-Alabama, introduced legislation that would require federal workers who were impacted by the shutdown to receive their full back-pay plus any interest accrued.
"If the federal government can charge you interest for being late on your taxes, then it should be paying interest on late paychecks," Jones said. "The more than 5,500 federal workers in Alabama didn't ask for a shutdown and shouldn't be punished for it. It's only fair that the government pays them back with interest for putting them out of work indefinitely or forcing them to work without pay."
Last week, Congress passed the Government Employee Fair Treatment Act of 2019, which would require that all impacted federal employees receive compensation for wages lost during the 35-day government shutdown.
Jones said that while this is an important step, the shutdown has forced many federal workers to incur additional costs associated with loans, late bill payments and the other effects of missing paychecks.
Eight-hundred thousand federal workers have not gotten paid during the shutdown. Four-hundred and twenty thousand of those workers were required to report to their jobs every day, often in business attire or required uniform, even though they were not getting paid. Federal workers missed two bi-weekly pay checks, and many have been living off of their credit cards.
"Federal workers are experiencing serious financial hardship from the shutdown," said American Federation of Government Employees' National President J. David Cox, Sr. When it ends, employees will not only have to pay more than a month's worth of overdue bills, but they will also have to pay late fees and penalties, overdraft fees and interest charges. AFGE thanks Sen. Jones for introducing the Backpay Fairness Act to help federal employees recover financially when the shutdown ends."
Jones pointed out that federal law often recognizes the importance of timely payments when it benefits the government. For example, interest accrues on unpaid taxes from the due date of the return until the date of payment. When the federal government owes federal workers, it is only reasonable that interest accrues in this scenario, as well. The interest rate in Jones' legislation would be equivalent to the rate that federal agencies must pay when it pays vendors late. This rate, known as the Treasury "Prompt Payment" rate, is currently 3.625 percent.
Original co-sponsors of Jones' legislation include senators Tammy Baldwin, D-Wisconsin, Ben Cardin, D-Maryland, Mazie Hirono, D-Hawaii, Chris Van Hollen, D-Maryland, Tim Kaine, D-Virginia, Amy Klobuchar, D-Minnesota, Jeanne Shaheen, D-New Hampshire, Mark Warner, D-Virginia and Ron Wyden, D-Oregon.
The government is funded until Feb. 15 while negotiations continue with President Donald Trump over his demand that Congress fund his controversial border wall on the U.S./Mexico border.
Jones defeated Judge Roy Moore in a December 2017 special election and faces voters again in the 2020 election.
Print this piece
Doug Jones: Anniston could still be called upon to treat coronavirus patients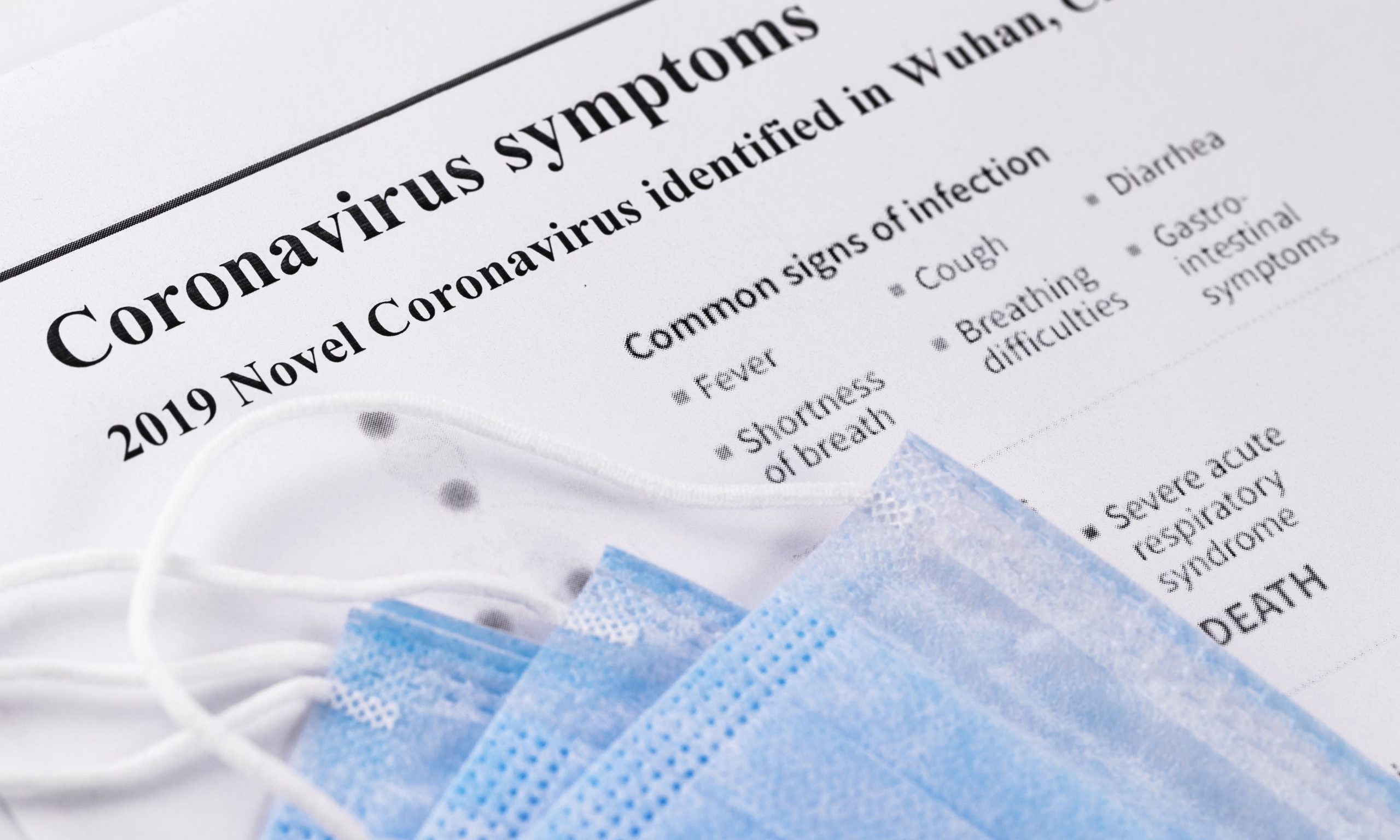 U.S. Sen. Doug Jones issued a statement Monday about the possibility of coronavirus patients being transported to and housed at the Center for Domestic Preparedness in Anniston, Alabama.
"Over the weekend, my staff and I participated in briefings regarding the announcement that Americans from the Diamond Princess cruise ship who tested positive for the coronavirus might be transported to and housed at the Center for Domestic Preparedness (CDP) in Anniston, Alabama," Jones said. "We were advised that the announcement on Saturday regarding the CDP was premature, and although the CDP is one of a number of contingency sites, at this time, the multi-agency plan anticipates using other sites first."
"It is my understanding that this information is being provided to officials in Anniston, and the folks at the CDP have been told that if their facility is needed in the future, adequate notice and details will be provided," Jones continued. "I urge the Department of Health and Human Services, the Department of Homeland Security, and the Centers for Disease Control to do all they can to provide the best care possible for those who must endure quarantine and those who are suffering from this virus."
"My first priority is to protect the people of Alabama, and I have the utmost confidence that, if called upon, the unmatched professionals at the CDP will rise to the occasion," Jones stated. "I urge the Administration to continue to keep Congress and the American people informed about their response to this virus and their efforts to prevent any further infections in the United States. We will continue to monitor this evolving situation with hope and compassion for all affected."
The Calhoun County Commission has announced plans to sue to prevent the City of Anniston from being used to house infected virus patients. They are arguing that while the CDP is used for training purposes, it is not equipped to deal with providing medical care for potentially dozens of people needing serious medical treatment in a quarantine situation.
According to the CDC (Centers for Disease Control and Prevention), Coronaviruses are a common family of viruses that is found throughout much of the animal kingdom. This strain of the virus appears to have originated among bats, which are eaten by the Chinese. The virus appears to have crossed species and was first identified in China's Wuhan City in Hubei Province. Researchers are referring to the disease caused by this strain COVID-19.
As of Monday there have been 80,154 COVID-19 diagnosed cases. 27,591 of those have recovered and been released from medical care. 2,701 people have died from this. Most of the deaths have been in China; but the death toll now includes twelve in Iran, nine in South Korea, seven in Italy, two in Hong Kong, as well as one death each in the Philippines, France, Japan, and Taiwan. This leaves 49,762 active cases of the illness. Of these currently Infected patients, 40,547 (81%) have mild conditions. 9,215 (19%) are currently in serious or critical condition.
There are 691 cases of COVID-19 that have been diagnosed among the passengers and crew of the Diamond Princess. Four of these have already died. 35 of these are in serious or critical condition. Only ten are totally recovered from their illness. Only a portion of the passengers were Americans.
To this point, there are only 53 diagnosed cases of COVID-19 in the United States, but that is up from 35 on Sunday. There have been no deaths yet, but six of these are in serious or critical condition. The stock market was down more than one thousand points on Monday due to fears that the coronavirus is going to negatively impact global trade, particularly the flow of manufactured goods coming out of China, the world's second-largest economy. The outbreak in South Korea is particularly alarming for Alabamians given our close trade ties with the country, particularly with Hyundai having a manufacturing plant in Montgomery.
For more about the possible coronavirus pandemic, click here.
Print this piece