Jones partners with GOP senator to stop tax refund theft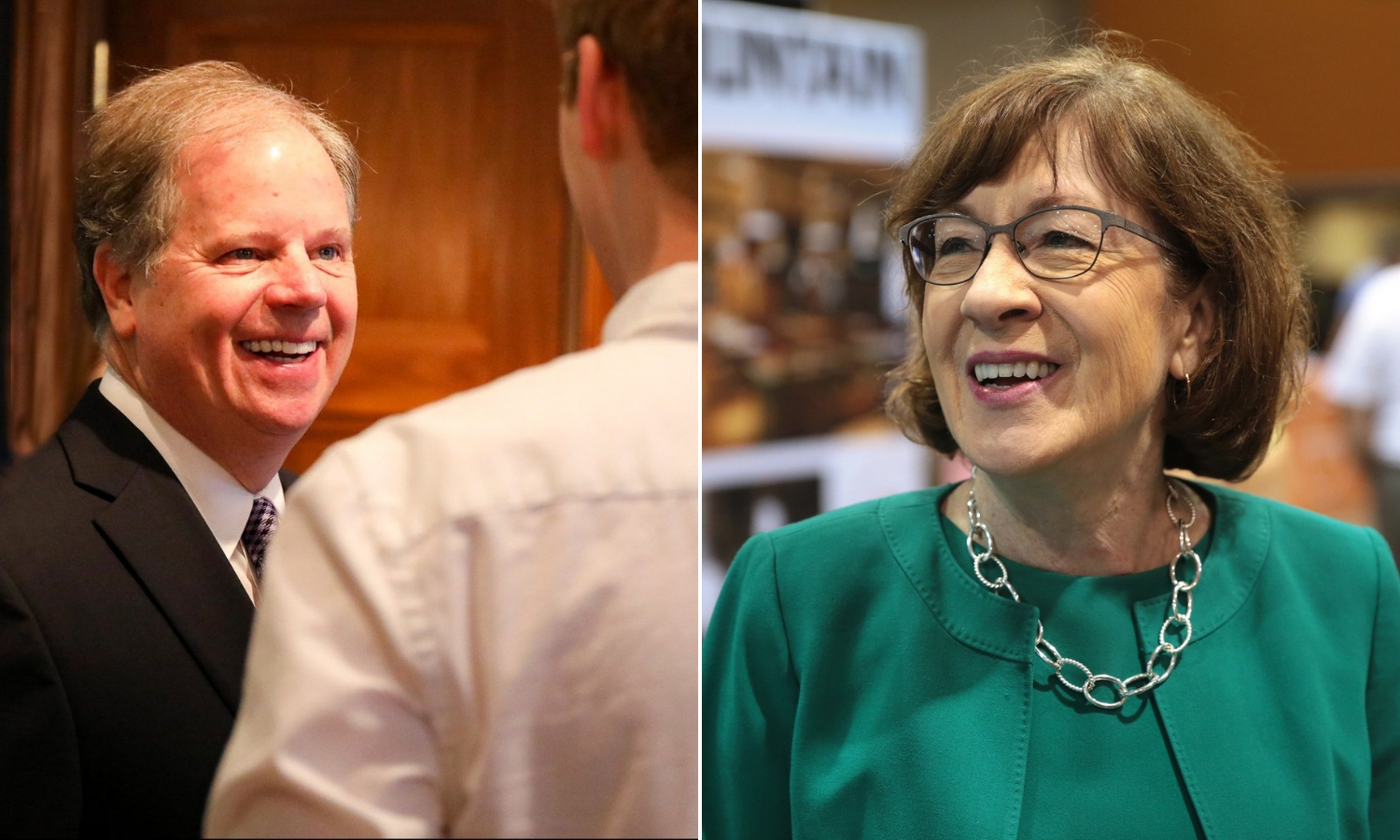 Tax filing season has officially begun, and that means tax returns and tax refunds — not all of which are real.
Tax filing season creates an opportunity for con artists to file fraudulent tax returns in an effort to steal real refunds that are owed to other taxpayers.
Theft of tax refunds cost victims a total of $1.7 billion in 2016 alone. The Internal Revenue Service has tried to combat the issue, but it remains a big challenge.
Identity theft refund fraud happens when scammers file false tax returns using stolen social security numbers and other personal information. They can then receive a tax refund from the IRS.
Two senators are trying to stop identity theft tax fraud and save Americans from losing their tax refunds.
Sens. Doug Jones, D-Alabama, and Susan Collins, R-Maine, have introduced the Taxpayer Identity Protection Act.
The bill, if passed, would require the IRS to expand its Identity Protection PIN pilot program nationwide over the next five years.
"The IP PIN pilot program has shown it can effectively defend taxpayers from the growing risk of identity theft, and it is critical that we take this next step to expand the program," Jones said. "As these threats grow, it's important that the federal government make every effort to help protect taxpayers' identities."
Jones said the program could help save billions of dollars.
"Having an IP PIN has proven to protect against identity theft," Collins said. "This is a concrete action that we can take to help protect taxpayers from being ripped off by criminals and ensure that they receive the refunds to which they are entitled."
The bipartisan bill and the program it requires has received support from within the tax agency itself.
"The IRS supports the expansion of this vital program over the next five years," Collins said. "I encourage my colleagues to vote for the adoption of our bipartisan bill."
An IP PIN, a six-digit number assigned to eligible taxpayers, allows tax returns and refunds to be processed without delay and helps prevent the misuse of personal information on tax returns.
If an incorrect IP PIN is used or missing, the IRS system automatically rejects the return until the identity of the filer is confirmed.
The IRS has said the IP PIN program rejected approximately 7,376 fraudulent e-filed tax returns in just one month last year.
Jones and Collins' legislation would not require taxpayers to use the IP PIN system, but it would allow them to opt-in to the program if they want the extra layer of protection.
The IRS has only offered the program, in place since 2013, to victims of identity theft as well as all residents of Florida, Georgia and the District of Columbia, which have the highest per-capita percentage of identity theft refund fraud in the country.
The IRS issued nearly 3.5 million IP PINs to taxpayers last year. That was up from 770,000 in 2013.
The legislation calls for a five-year incremental expansion of the program.
In 2017, the Federal Trade Commission received more than 82,000 complaints related to tax-refund fraud.
Like many con artists, tax refund fraudsters often target older Americans.
An estimated 76,000 seniors were victims of identity theft refund fraud in 2010.
Those who have been defrauded often wait months, and sometimes years, to receive their rightful refunds.
Poll: 24 percent say that they will definitely not get a new COVID-19 vaccine
A new poll by the Pew Research Center shows that the percentage of American adults who will get the new coronavirus vaccine has dropped to just 51 percent. At least 24 percent were adamant that they will definitely not get the new vaccine, while another 25 percent answered that they will probably not take the new vaccine if and when it is approved.
Just about half of U.S. adults, some 51 percent, now say they would definitely or probably get a vaccine to prevent COVID-19 if it were available today.
The percentage who would get the vaccine if it was available has fallen dramatically from the 72 percent who answered that they would take it back in May.
The share who say that they would definitely get a coronavirus vaccine has now dropped to just 21 percent — down from 42 percent in May. Some 30 percent answered that they would probably take the vaccine.
The vaccine is more popular with Democrats than Republicans, but those willing to get vaccinated has dropped among all demographics. Just 17 percent of those who identify as being Republican or leaning Republican say that they will definitely get the vaccine versus 24 percent for Democrats or lean Democrat.
Some 30 percent of Republicans and 18 percent of Democrats answered that they will definitely not get the vaccine if it were available — up from 15 percent and 8 percent in May.
Fifty-six percent of men answered that they will definitely or probably get vaccinated while just 49 percent of women said the same. Some 52 percent of whites will definitely or probably get vaccinated, while just 32 percent of Black people — the demographic which generally has the worst COVID-19 outcomes — responded that they will get the vaccine.
Seventy-one percent of Asians and 56 percent of Hispanics say that they will definitely or probably get the vaccine.
Some 57 percent of those who are planning to get a vaccine say that they would be a little (36 percent) or a lot (21 percent) less likely to do so if they had to pay for it themselves, and 42 percent said that out-of-pocket costs would not change their likelihood of getting the vaccine.
Public health officials worry that if less than half of the population even gets vaccinated then herd health immunity will not be achieved through vaccination and the coronavirus could continue to spread.
The new national survey by the Pew Research Center was conducted between Sept. 8 to 13 among 10,093 U.S. adults.
Meanwhile, on Wednesday, Johnson & Johnson announced that they have begun the third and final phase of vaccination trials. Sixty thousand people age 18 and over are participating in five countries including the U.S.
Pfizer, Moderna and AstraZeneca have been in phase 3 trials for weeks now and have suggested they may have enough data to know whether their vaccines are safe and effective by October or November of this year.
AstraZeneca suspended their trials in the U.S. after the early results showed some side effect issues, though those trials have since resumed.
The Johnson & Johnson vaccine is a one shot vaccine while the other three require a second booster shot, doubling the logistical issues associated with mass vaccination.
President Donald Trump has said that the vaccine could be available at that time, but CDC Director Robert Redfield has scoffed at that optimistic timelines, saying he anticipates a vaccine not being ready until the middle of next year.
White House Coronavirus Task Force member Dr. Anthony Fauci testified to Congress on Wednesday that vaccine production is already underway so that if one of the four companies in trials now receive FDA approval, ramp up time to full production will be minimal.
Redfield told Congress this week that the CDC urgently needs $6 billion for COVID-19 vaccine distribution efforts.
Globally 982,513 people, including 206,598 Americans, have died from COVID-19 and more than 32 million people globally have been diagnosed with the coronavirus, including 7,140,137 Americans.