Jones partners with GOP senator to stop tax refund theft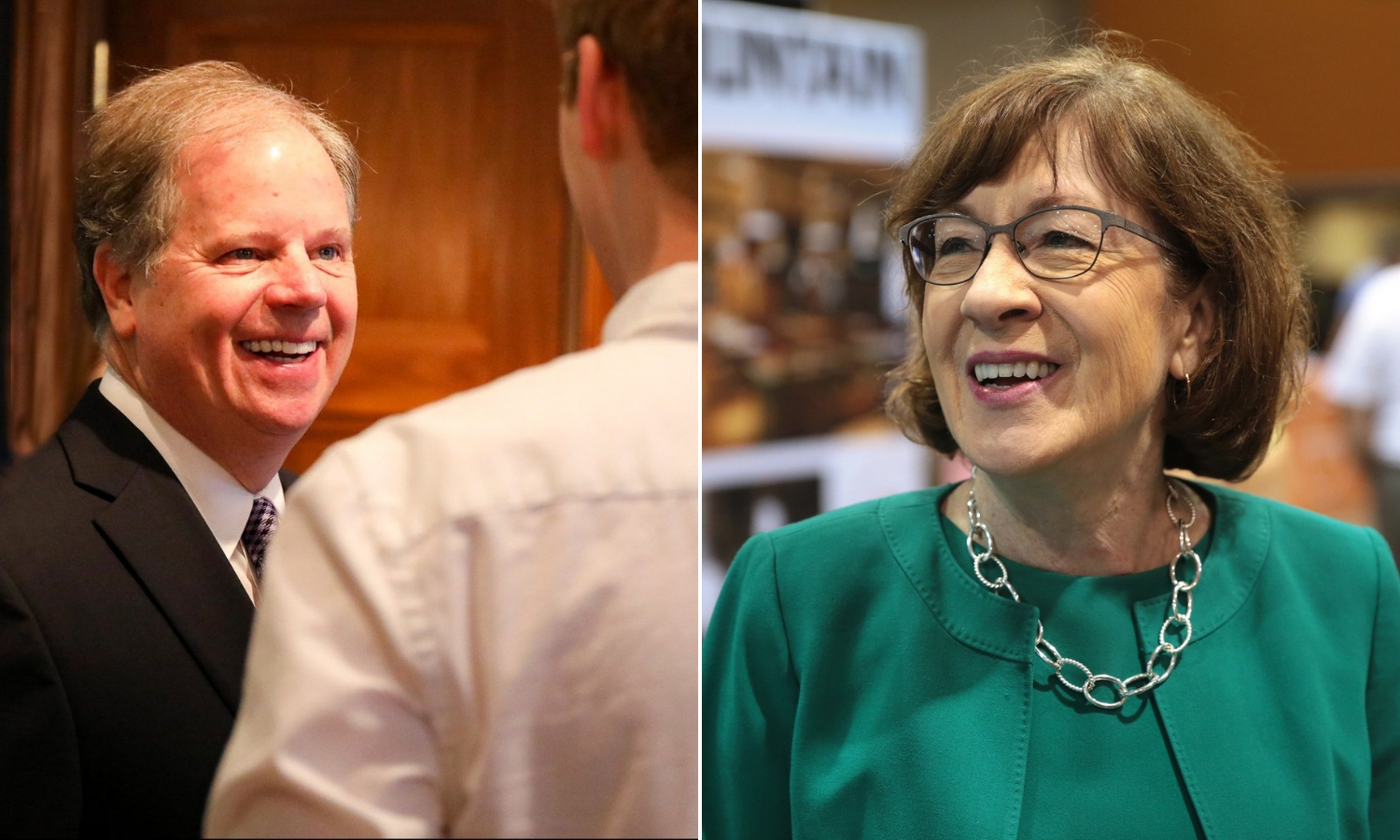 Tax filing season has officially begun, and that means tax returns and tax refunds — not all of which are real.
Tax filing season creates an opportunity for con artists to file fraudulent tax returns in an effort to steal real refunds that are owed to other taxpayers.
Theft of tax refunds cost victims a total of $1.7 billion in 2016 alone. The Internal Revenue Service has tried to combat the issue, but it remains a big challenge.
Identity theft refund fraud happens when scammers file false tax returns using stolen social security numbers and other personal information. They can then receive a tax refund from the IRS.
Two senators are trying to stop identity theft tax fraud and save Americans from losing their tax refunds.
Sens. Doug Jones, D-Alabama, and Susan Collins, R-Maine, have introduced the Taxpayer Identity Protection Act.
The bill, if passed, would require the IRS to expand its Identity Protection PIN pilot program nationwide over the next five years.
"The IP PIN pilot program has shown it can effectively defend taxpayers from the growing risk of identity theft, and it is critical that we take this next step to expand the program," Jones said. "As these threats grow, it's important that the federal government make every effort to help protect taxpayers' identities."
Jones said the program could help save billions of dollars.
"Having an IP PIN has proven to protect against identity theft," Collins said. "This is a concrete action that we can take to help protect taxpayers from being ripped off by criminals and ensure that they receive the refunds to which they are entitled."
The bipartisan bill and the program it requires has received support from within the tax agency itself.
"The IRS supports the expansion of this vital program over the next five years," Collins said. "I encourage my colleagues to vote for the adoption of our bipartisan bill."
An IP PIN, a six-digit number assigned to eligible taxpayers, allows tax returns and refunds to be processed without delay and helps prevent the misuse of personal information on tax returns.
If an incorrect IP PIN is used or missing, the IRS system automatically rejects the return until the identity of the filer is confirmed.
The IRS has said the IP PIN program rejected approximately 7,376 fraudulent e-filed tax returns in just one month last year.
Jones and Collins' legislation would not require taxpayers to use the IP PIN system, but it would allow them to opt-in to the program if they want the extra layer of protection.
The IRS has only offered the program, in place since 2013, to victims of identity theft as well as all residents of Florida, Georgia and the District of Columbia, which have the highest per-capita percentage of identity theft refund fraud in the country.
The IRS issued nearly 3.5 million IP PINs to taxpayers last year. That was up from 770,000 in 2013.
The legislation calls for a five-year incremental expansion of the program.
In 2017, the Federal Trade Commission received more than 82,000 complaints related to tax-refund fraud.
Like many con artists, tax refund fraudsters often target older Americans.
An estimated 76,000 seniors were victims of identity theft refund fraud in 2010.
Those who have been defrauded often wait months, and sometimes years, to receive their rightful refunds.
Commissioner praises prison employees for putting lives on the line during pandemic
Alabama Department of Corrections Commissioner Jeff Dunn on Thursday praised the department's employees for "literally putting their lives on the line" coming into work during the COVID-19 crisis. Dunn was speaking to the Alabama State Senate Finance and Taxation General Fund Committee, which is holding budget hearings in Montgomery.
"I cannot praise them enough," Dunn said. "They are going into the facility knowing that it (the coronavirus) is there. Not just our corrections officers but also our healthcare workers."
"Many of our workers are single moms," Dunn said. "We have several families where both the husband and wife work for the department and they have children and they are coming to work each day."
"188 of our staff have self-reported" being coronavirus positive, Dunn said. "109 of them have already been able to return to work. That is a tribute to the dedication of our staff. Unfortunately, we have had two employee deaths."
"We are working on an expanded testing protocol, so we can eventually test the entire inmate population and can offer testing to our staff," Dunn said. Employees also have the option of going to their doctor for testing.
"To this point we have tested 523 inmates, 2 percent of our population, and that number will continue to expand," Dunn assured legislators.
Dunn said COVID-19 has negatively impacted ADOC's efforts to hire more corrections officers. They have had to cancel job fairs and some new officer trainings due to the coronavirus shutdown. Dunn assured the senators that there has been progress in addressing the staffing issues that have been cited in a lawsuit in federal court.
Dunn said that to this point in 2020, ADOC has had a net increase of 150 corrections officers. The Department has made 455 new hires, but has lost 305 due to attrition for a net gain of 150.
Dunn showed a graph to the state Senators showing that the number of corrections officers working at ADOC peaked at around 2,000 in 2011. Since then the number of officers has declined precipitously dropping to as low as 1100, before beginning to rise in the last year.
"Our hiring efforts have been slowed down by COVID-19," Dunn explained
Dunn said that they are talking with many candidates who are interested once their unemployment runs out. "We have a whole pool of folks who are waiting and seeing."
"We always understood that this was going to be a process," Dunn told Senators.
"Our personnel budget next year is $300 million," Dunn said. "We have reduced our overtime over $300,000 this year. We have a much tighter management control over that. Part of that reduction is due to the increase in staffing.
Committee Chairman Greg Albritton, R-Atmore, told Dunn, "The over is a very sensitive matter."
Dunn said that any savings from reducing overtime is being used to pay for the new hires.
Dunn said that the prisons are currently operating at 155 percent capacity. Dunn predicted that once the state builds the three new mega-prisons currently in the bid process that ADOC will be operating at 120 to 125 percent capacity. Dunn said that the state has determined from the California case that 137 percent capacity is right at about the line where the federal courts would intervene. ADOC has set the capacity goal at 120 to 125 percent to have a buffer percentage.
ADOC is funded in the State General Fund (SGF) budget. Alabama has an arcane budgeting system where over 90 percent of state funds are earmarked and there are two separate budgets: the SGF and the state education trust fund budget (ETF). Alabama historically has underfunded its prisons and has long neglected its aging prison infrastructure.
COVID-19 remains a very serious problem in Alabama. 2,064 Alabamians were reported positive on Thursday and another ten died, taking Alabama's death toll to 1,042.