Jones sponsors bipartisan bill supporting teacher leaders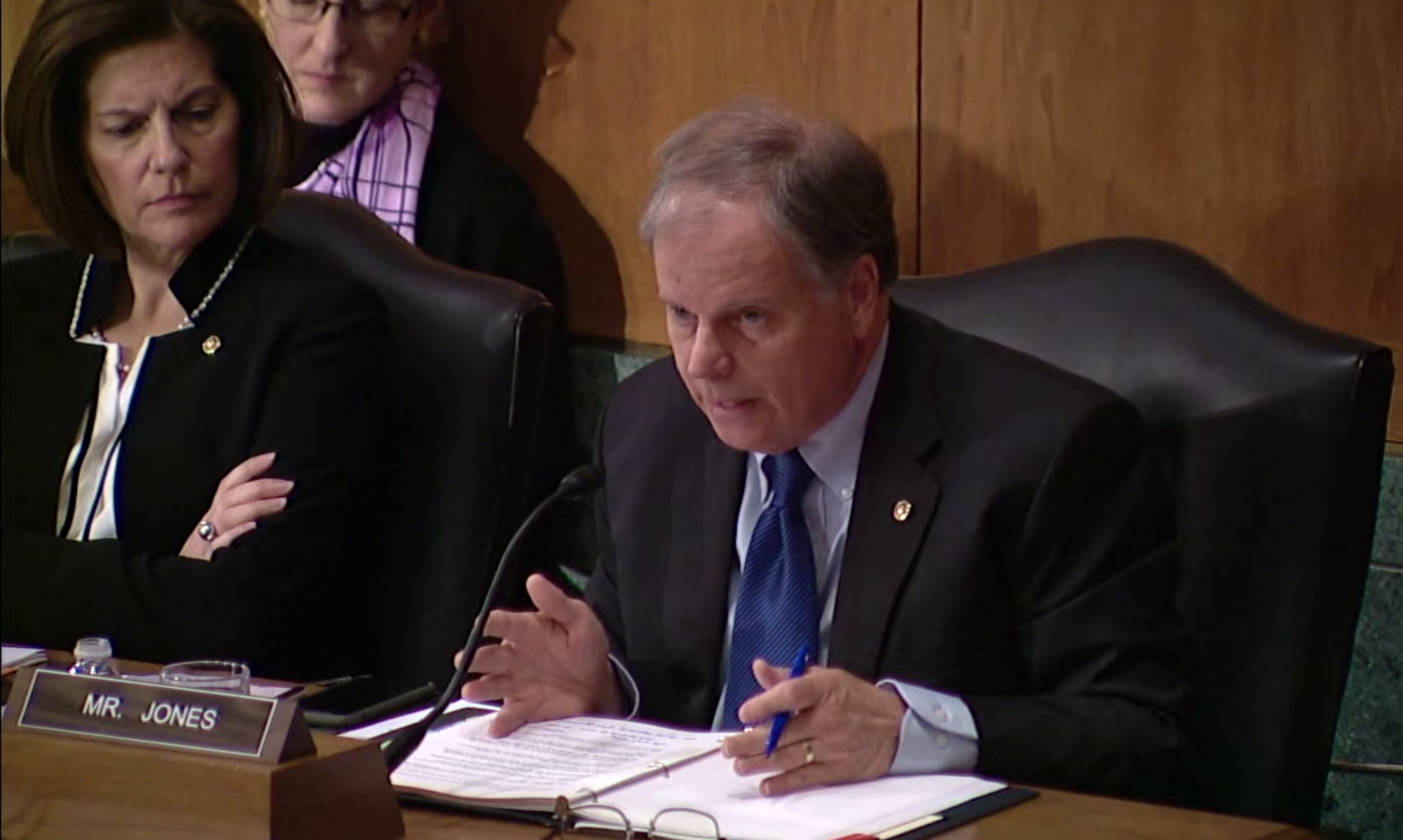 U.S. Sen. Doug Jones, D-Alabama, sponsored a bipartisan effort to support innovative teacher leadership roles called the Teachers are Leaders Act.
Jones introduced this legislation alongside Sen. Chris Coons, D-Deleware; Joni Ernst, R-Iowa; Chuck Grassley, R-Iowa; Cory Gardner, R-Colorado; Chris Murphy, D-Connecticut; Sheldon Whitehouse, D-Rhode Island; Pat Roberts, R-Kansas; Jim Inhofe, R-Oklahoma, and Jack Reed, D-Rhode Island.
The bill was inspired by high teacher attrition rates, which have neared 8 percent in recent years.
Teachers, especially in low-performing schools, have been leaving classrooms due to a lack of administrative support, professional learning opportunities and decision-making input.
The Teachers are Leaders Act would create partnerships between colleges and high-need schools to develop and support locally designed teacher leader development programs, which have started to appear in states like Delaware and Iowa, that would create leadership roles for teachers based on additional needs in the community.
This would ensure that teachers play a significant role in fixing problems that their schools face.
"Providing educators with adequate resources, support and advancement opportunities is critical to the success of our education system," Jones said. "The bipartisan Teachers are Leaders Act is an important step towards treating teachers like the education professionals and community leaders they are."
Organizations supporting teacher leaders, including Teach Plus and New Leaders, have endorsed the bill.
"We applaud the bill's attention to improving preparation and its innovative approach to differentiated career paths that will foster new opportunities for professional growth," said Alice Cain Johnson, executive vice president of Teach Plus.
U.S. Attorney Jay Town announces resignation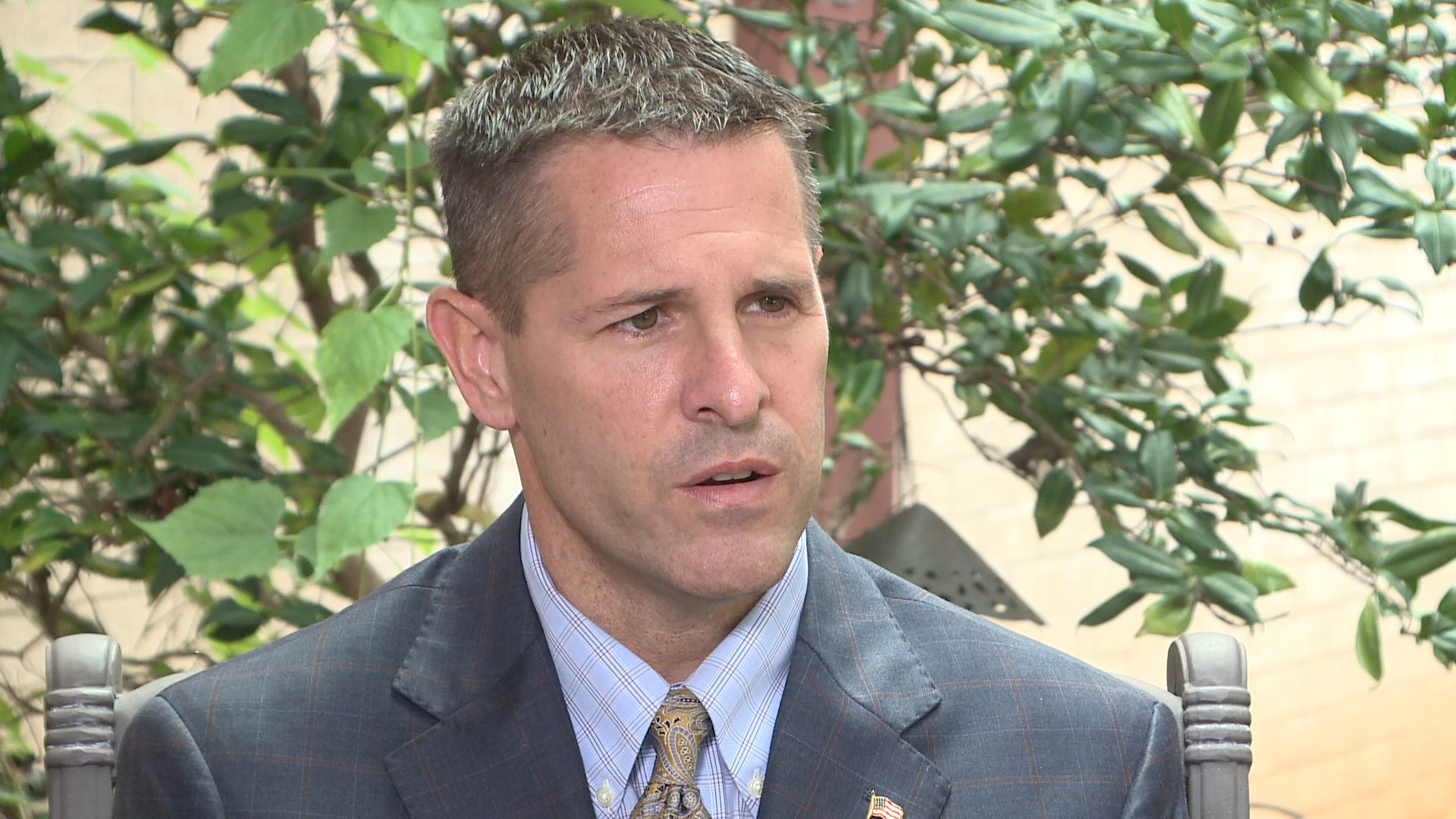 Jay Town, the U.S. attorney for the Northern District of Alabama, on Friday announced his resignation and plans to work at a Huntsville defense contractor and cybersecurity solutions company. 
Town's resignation will be effective Wednesday, July 15, according to a press release. 
"After much thoughtful prayer and great personal consideration, I have made the decision to resign as the United States Attorney of the Northern District of Alabama.  I have tendered my resignation to Attorney General William Barr. General Barr expressed his gratitude for my service to the Department of Justice and to the Northern District and, despite having hoped I would continue in my role, understood and respected my decision," Town said in a statement. 
"I am extremely grateful to President Trump, to whom I also tendered a letter, for his special trust and confidence in me to serve as the U.S. Attorney. It was an honor to be a part of this Administration with an unrivaled class of United States Attorneys from around the nation.  I will forever remain thankful to those who supported my nomination and my tenure as the U.S. Attorney," Town continued.
Town said his job with the unnamed Huntsville defense contractor and cybersecurity solutions company is to begin later this year, and the company is to announce his position "in a few weeks." 
"The Attorney General of the United States will announce my replacement in the coming days or weeks," Town said in the release.  
Town has served in his position since confirmation by the U.S. Senate in August 2017. Prior to that appointment, Town was a prosecutor in the Madison County District Attorney's office from 2005 until 2017.
Attorney General William Barr in a statement Friday offered gratitude for Town's three years of service. 
"Jay's leadership in his District has been immense.  His contributions to the Department of Justice have been extensive, especially his work on the China Initiative and most recently as a Working Group Chair on the President's Commission on Law Enforcement and the Administration of Justice. I appreciate his service to our nation and to the Justice Department, and I wish him the very best," Barr said in a statement.
The U.S. Justice Department in April 2019 notified Gov. Kay Ivey that the department's lengthy investigation into the state's prisons for men found systemic problems of violence, sexual assaults, drugs and corruption which are likely violations of the inmates' Constitutional protections from cruel and unusual punishment. 
Town's office leads the discussions between the U.S Department of Justice and the state on the prison conditions. 
Problems with violence, deaths and drugs in Alabama's overcrowded, understaffed prisons have not markedly improved in the year's since the U.S. Department of Justice released its report.