Opinion | Gov. Ivey's time is now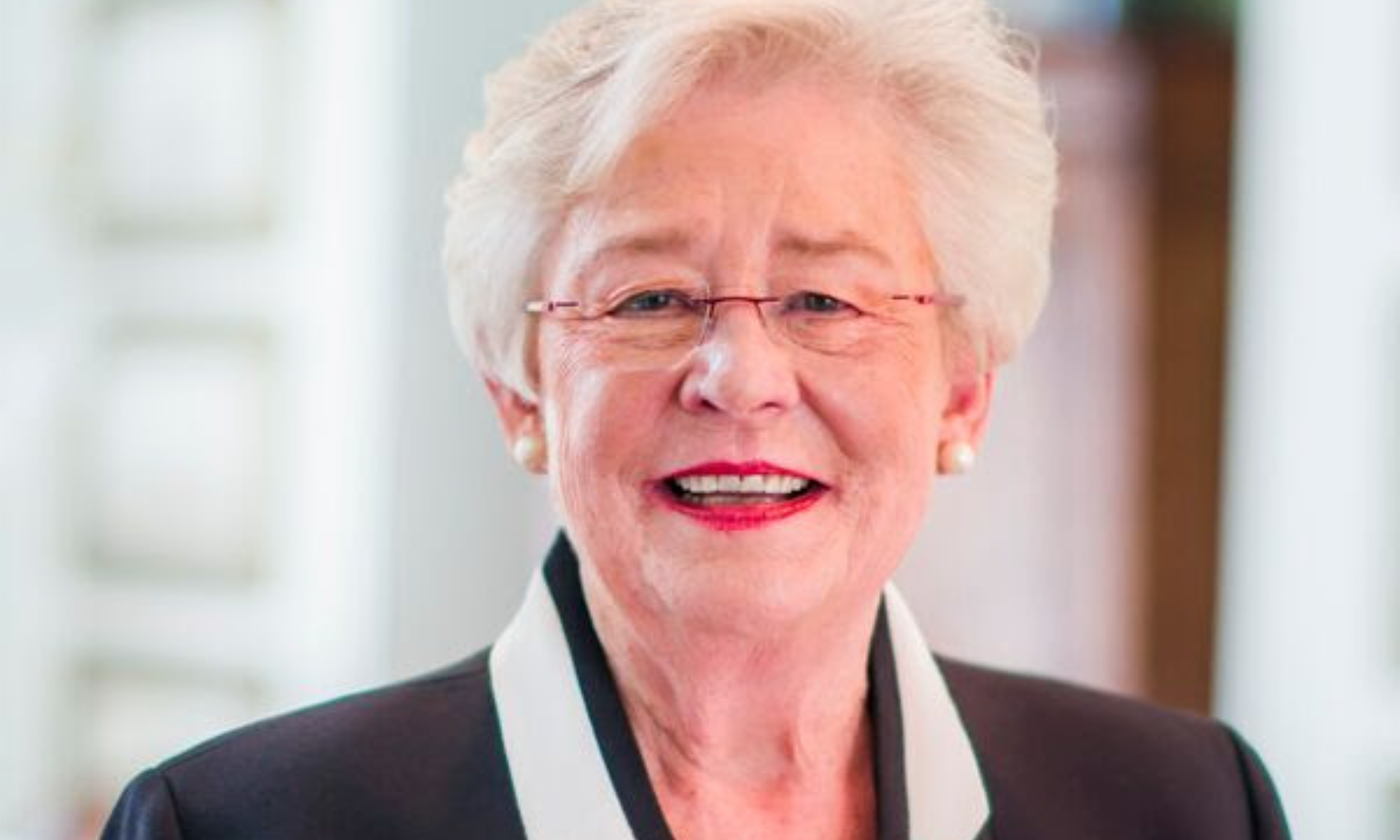 Barring an unforeseen event, Gov. Kay Ivey will build three new state prisons, pass a fuel tax and overhaul significant portions of the state's education system in short order.
How, you say?
Unlike her predecessors, Ivey only cares about doing the job — not keeping it.
Not everyone is going to agree with Ivey or even give her credit for bold actions, but according to administration insiders, Ivey's priorities are clear and the way forward is mapped with precision.
Ivey laid out her agenda in her inaugural address which emphasized infrastructure, prisons and education, but the means to enact her plan has quietly been in the works since she took over from disgraced former Gov. Robert Bentley.
While Ivey's education initiative is well underway and non-controversial, the same cannot be said for prisons or her goal to raise a gas tax to pay for infrastructure.
Prisons
Don't be surprised if in the next few weeks, Ivey announces three new prison facilities under a lease agreement. Under the Alabama Corrections Institution Finance Authority, Ivey has the discretion to enter into a build-lease agreement without legislative approval.
Ivey knows passing legislation to build new correctional facilities is highly unlikely because lawmakers will fight for a piece of the pie or grandstand for a small group of lock them up and throw away the key constituents who don't fully understand the problem.
Cries of foul will come mostly from lawmakers who stand to lose the economic benefits of having a correctional facility in their district.
New prison facilities are not about jobs, but public safety.
Under sentencing reforms, state prisons have reduced their non-violent inmate population. Current statistics show that the number of non-violent offenders has been reduced dramatically, going from a prison population of 35 percent non-violent to now under 14 percent. An unintended consequence reducing the number of incarcerated non-violent offenders is a very violent population, making it more dangerous for correctional officers, as well as inmates.
While prison funding is up and the overall population is down over the last four years, the aging facilities and understaffing is a persistent issue of concern.
While some ultra conservatives will express outrage at the idea of humane housing for convicts, here, again, Ivey doesn't seem to be concerned; popularity is not her endgame. She is already the nation's third most popular state governor. Is she going to worry if she falls to number four?
In the interest of public safety and humane treatment of those housed in state prisons, Ivey should move swiftly to address this issue.
Fuel Tax
There is the usual skepticism over a fuel tax to build and repair the state's roads and bridges. The fact that the state hasn't increased fuel taxes since 1992, shows there's little appetite to address such a controversial matter.
However, Ivey, Senate President Pro Tem Del Marsh and House Speaker Mac McCutcheon all appear on board with some type of tax increase. It's not clear if Ivey, Marsh and McCutcheon are on the same page, but they seem to all be on the same path.
Unusually to some, the state's Democrats are pushing back against a fuel tax citing its effects on poor and working-class Alabamians.
Democrats hold the key to passing the tax as many Republicans will balk at raising any new revenue through taxation.
Ivey, Marsh and McCutcheon will need to determine what Democrats want in exchange for their vote.
Currently, the odds of a fuel tax passing the Legislature is around 60/40, but Ivey, Marsh and McCutcheon have already laid the groundwork. As the old saying goes, "The devil is in the details."
It will be necessary for leadership to have a solid plan in place before the legislative session begins in just over a month. For months, leadership has been in discussion with lawmakers, business interests and other stakeholders. Importantly, Ivey, Marsh and McCutcheon will need to work ahead of time to ward off resistance.
Education
From her first days in office, Ivey staked her ground on workforce development, job creation and education under the banner of her Strong Start, Strong Finish initiative, which will transform the state's education and labor opportunities.
By coupling her plan to federally funded programs, new state funding will not be required to implement these transformative educational opportunities.
Under the Governor's Office of Education and Workforce Transformation (GOEWT), Ivey is taking advantage of three federal laws – the Every Student Succeeds Act, the Carl D. Perkins Career and Technical Education Act (Perkins V) and the Workforce Innovation and Opportunity Act, which provide federal support for state education and workforce activities.
ESSA provides funding for public education from kindergarten to 12th grade. Perkins provides states funding to improve both secondary and postsecondary careers and technical education programs. WIOA funds the public workforce development system for youth and adults looking for meaningful employment.
Ivey has the support of business leaders as well as educators in this effort to create a 21st century solution to the state's age-old education deficit.
Ivey's time is now.
Ivey has chosen not to merely do those things which are easy, but to do the hard things that her predecessors have avoided or only given half efforts to accomplishing.
With no disrespect to once Gov. Lurleen Wallace, Ivey is the state's only female governor elected on her own merits.
Ivey has given her life to public service. At 74 years old, she is going to either do great things or be remembered as another anomaly on the state's political stage.
Anyone who knows Ivey well will attest that she wants to do what's right while she has the opportunity. And her time is now.
Print this piece
Opinion | Ivey brings the heat
The Alabama Legislature on Monday approved Gov. Kay Ivey's plan to spend $1.8 billion in federal CARES Act relief funds responsibly and transparently, and it is a victory for the people of Alabama.
Passage of Ivey's executive amendment was, however, a blow to the fragile egos and grand money grab orchestrated by Senate President Pro Tem Del Marsh, R-Anniston, and his cronies.
Marsh and his allies had hoped to highjack the money designated to fight and repair the ravages of COVID-19 on the state and use it for pet projects like a robotics park, an additional forensic lab and a new State House to name a few.
Marsh and his cohorts kicked and screamed, some Senate leaders took to favorable talk radio and blogs to disparage Ivey, but it didn't work.
Even at the eleventh hour, Marsh tried to back out of the deal, but cooler heads prevailed.
Ivey won the battle the moment she revealed the contents of Marsh's so-called "wish list," because Marsh wasn't politically sophisticated enough to back down and regroup when he had a chance.
Instead, he and a few diehards doubled down on their intent to use the CARES Act funds for their self-serving projects. They even paid for a poll showing the people back them, not Ivey. But it didn't work because their conniving was as inept as it was shameful.
Ivey is a straight shooter; Marsh is a double-dealer with a history of betraying friend and foe, not a good habit for anyone who wants a long career in politics.
Taking a page from President Ronald Reagan's playbook, Ivey brought righteous indignation to the underhand game being played by some in the Senate.
Reagan said, "When you can't make them see the light, make them feel the heat."
Finally, she made a deal with Speaker Mac McCutcheon and the House budget chair, Rep. Steve Clouse, to bring about a plan to shield the CARES funds and make sure it went to help Alabamians instead of legislative cronies. McCutcheon and Clouse aren't crooks.
Anyone who has been around the State House for a few years knows how Marsh, along with then-Speaker of the House Mike Hubbard (now a convicted felon awaiting prison), used almost $1 billion from the BP settlement to fund Medicaid and pay off state debt.
They also remember how then-Gov. Robert Bentley used $1.8 million in BP settlement money to renovate the governor's dilapidated beach mansion, which became known as the "Lov Govs' Love Shack."
The BP settlement money was meant to help those devastated by the Deep Water Horizon oil spill, but Marsh and Hubbard used it as a personal piggy bank, not for its intended use.
Under Marsh and Hubbard, perhaps billions were squandered, and the BP funds are just one example.
Ivey reminded the public of Hubbard and Marsh's hijinks, and people took notice.
But even after Ivey's amendment passed, Marsh and Senate Majority Leader Greg Reed, R-Jasper, released a statement so utterly dishonest that it's astounding that Reed — generally a decent human — signed on to it.
The statement reads in part, "This is by no means a perfect compromise; however, we are pleased that the Governor has acknowledged that the Legislature has control of funding as per the Constitution."
Ivey always acknowledged the Legislature's constitutional authority. She never questioned it. So for Marsh and Reed to couch their loss as a win in such a disingenuous statement is remarkably arrogant.
"Ultimately, we gave our support to the Governor's Executive Amendment as it is the best deal for the people of Alabama," Marsh and Reed said in their joint statement.
They supported Ivey's amendment because their incompetence beat them.
Supposedly, Marsh is to step down as pro tem before the 2021 session and surrender the post to Reed. No one knows if Marsh will keep the agreement he's made or not. He's not known for keeping his word.
As for Reed, he could be a decent pro tem, but the joint statement calls into question his political wisdom and, indeed, his humility.
Marsh and his folks played a poor game of checkers; heaven forbid they ever have to play chess with anyone with a pulse.
The purpose of Ivey's battle was to ensure that the nearly $1.8 billion given under the CARES Act went to help the state.
Ivey and her team won, not for themselves, but the people. That's good government.
Perhaps now the Senate should sing a few verses from the Hank Williams song, "I Saw the Light."
Or, more appropriately, the Jerry Lee Lewis tune, "Great Balls of Fire," because they felt the heat.
Print this piece