Alabama receives low rating in Human Rights Campaign's State Equality Index
Alabama was placed in the lowest-rated category for the fifth year in a row in the Human Rights Campaign Foundation and Equality Federation Institute's fifth annual State Equality Index.
The SEI is a comprehensive report that details statewide laws and policies that affect LGBTQ people and their families and assesses how well states are protecting LGBTQ people from discrimination.
Alabama falls into the category "High Priority to Achieve Basic Equality" along with 27 other states, including bordering states Georgia, Florida, Tennessee and Mississippi. States in this category have not yet achieved basic equality for LGBTQ people, and HRC advocates in these states focus on gaining municipal protections and opposing negative legislation that targets the LGBTQ community.
The state's score is due to both laws that are and are not in place. There are currently no state anti-discrimination laws protecting LGBTQ people. The state also has multiple discriminatory laws in place, including an unenforceable sodomy law, laws that restrict inclusion of LGBTQ topics in schools and laws permitting discrimination based on religious freedom in adoption and employment.
With recent scandals like Justice Roy Moore ordering probate judges to stop issuing same-sex marriage licenses in 2016 and Gov. Kay Ivey signing a law in 2017 allowing faith-based adoption agencies to refuse to place children with families who contradict their religious beliefs, Alabama has furthered its reputation as an anti-LGBTQ state.
However, rare victories like Neil Rafferty being elected the first openly gay state congressman in 2018 and Doug Jones' historic win over anti-LGBTQ candidate Moore in the 2017 U.S. Senate special election have shown the state is currently changing.
"Alabama has a lot of room to improve when it comes to LGBTQ equality," said Eva Kendrick, HRC Alabama's state director. "While there are no statewide protections for LGBTQ Alabamians, we're encouraged by the actions taken in cities such as Birmingham and Montevallo, which has worked to protect its LGBTQ residents in the absence of action from leaders in the Capitol. We hope that statewide leaders will look at these cities' successful non-discrimination ordinances and understand that there is nothing to fear from expanding the rights of our LGBTQ friends and neighbors. It is our hope that through our work at HRC Alabama, we will improve the lived experience of LGBTQ Alabamians and, in the process, help ensure Alabamians are treated more equally under the law."
There are currently no comprehensive civil rights protections for LGBTQ people in place under federal law, so legal protections often depend on which state they reside in. Because of this, HRC is supporting an upcoming bill to be considered by the U.S. House, the Equality Act.
The Equality Act would establish comprehensive federal protections for LGBTQ people. HRC's Business Coalition for the Equality Act has currently gained support from over 130 major employers nationwide to urge Congress to pass the bill.
"LGBTQ people still face the sobering reality that their rights are determined by which side of a state or city line they call home," said Chad Griffin, HRC's president. "As this year's State Equality Index makes clear, the time has come for us to do away with this patchwork of state laws and to protect al LGBTQ people by passing the federal Equality Act."
Print this piece
Alabama may need 2,500 more ventilators. It's having to compete to get them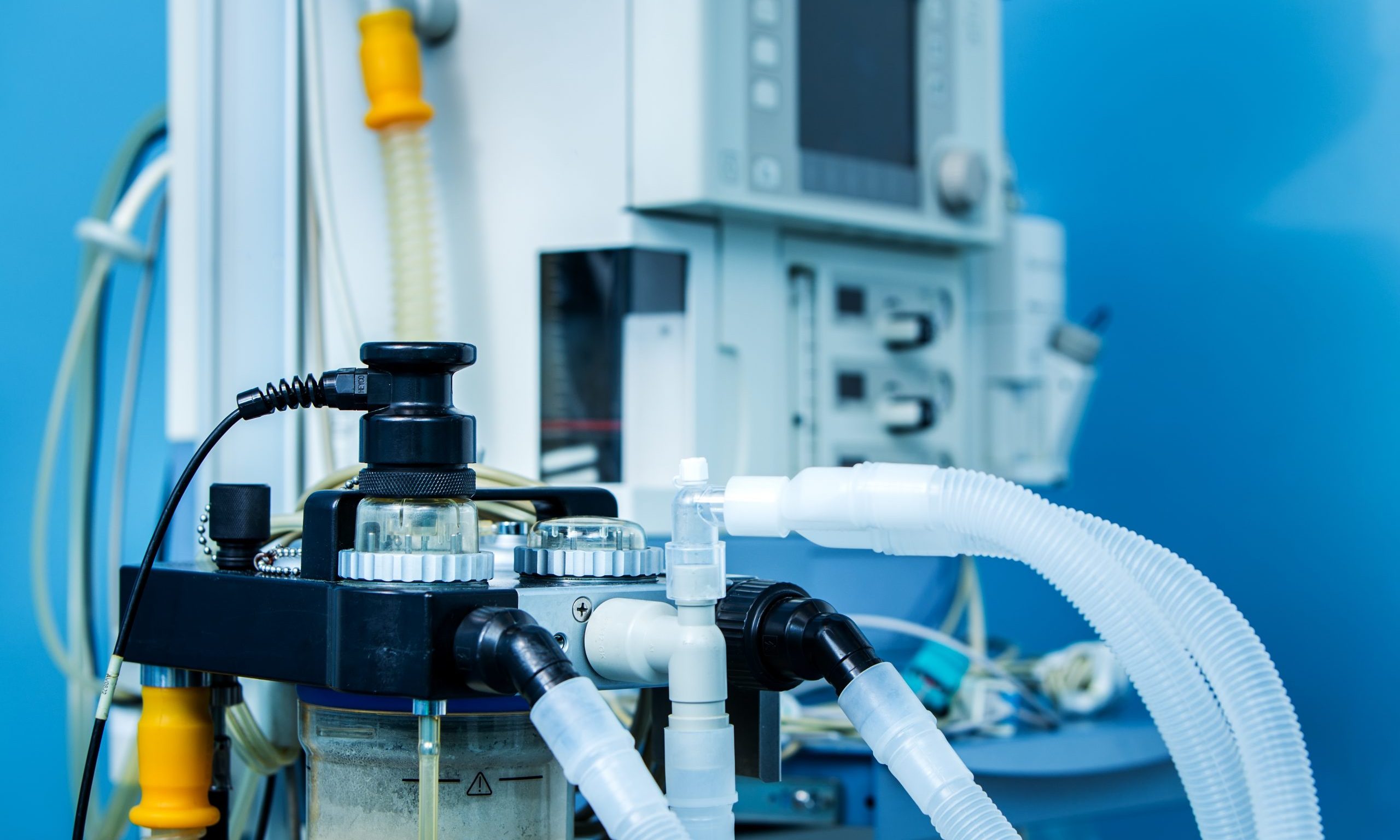 Alabama may need 2,000 more ventilators than it has, and it's being forced to compete with other states to get them on the private market.
State Health Officer Dr. Scott Harris said Friday that the Alabama Department of Public Health is attempting to source its own ventilators as a number of hospitals in the state are already struggling and asking for more.
The state requested 500 ventilators from the federal government through the Department of Health and Human Services and the national strategic stockpile. It asked for 200 of them to be delivered urgently.
"HHS has indicated that they're not going to fulfill that anytime soon because they're still taking care of places like New York City," Harris said in an interview with APR.
When Alabama nears an expected surge — say 72 hours before hospitals are expected to be overwhelmed with patients requiring life support — they may be able to make the extra ventilators available.
So Alabama, like a number of states, is being forced to try to source ventilators on its own through the private market, where hundreds of hospitals, all the other states and other countries are trying to do the same.
Harris said he signed a purchase order Thursday for 250 more ventilators.
"We're waiting to see, and then there are others that we're waiting to hear from," Harris told APR. "We're doing our best to try to source these in any way that we can."
"We're attempting to source those ourselves, but as you know, all the states are looking to source their own and in some measure competing with each other," he said a press conference Friday evening when Gov. Kay Ivey announced a shelter in place order.
Alabama Sen. Doug Jones said Thursday that Alabama will likely make additional requests, but there are only 10,000 ventilators in the national stockpile and in the U.S. Department of Defense surplus. And with every other state in the country also requesting these supplies, the federal government has said that states should not rely on the national stockpile to bolster their ventilator capacity.
By Friday, nearly 1,500 people were confirmed positive with the virus. At least 38 have died. Dire models from the Institute for Health Metrics and Evaluation at the University of Washington — models that influenced the state's decision to issue a stay-at-home order — project that by mid-April, Alabama could have a massive shortage of ventilators and hospital beds.
"The timeline I think makes sense and the time when we're expected to have a surge is the part that was most useful to us," Harris said. "We've been trying very hard to get an order in place with regards to this surge that we expect to happen."
The model estimates that Alabama could have a shortage of 20,000 hospital beds, 3,900 intensive care beds and more than 2,000 ventilators.
At least 3,500 ventilators would be needed at the peak of the COVID-19 outbreak in mid-April, according to the IHME model. Last month, Alabama Hospital Association President Donald Williamson said the state has a surge capacity of about 800.
The same model projects that about 5,500 people could die from COVID-19 in Alabama by August. However, the model is live and is regularly adjusted. Earlier this week, it suggested that 7,000 people could die by August.
Harris said the state, over the past couple of weeks, has added a few hundred additional ventilators to its capacity by converting anesthesia machines and veterinary ventilators for use on those infected with the coronavirus.
"Yet, even with adding all of those ventilators, going up by a few hundred units, which means to tell you that we're still using around the same percent of all of our ventilators even though the number [of ventilators] is going up," Harris said. "So we know that there are more patients on ventilators."
The state health officer said some hospitals in the state are already struggling but others are cooperating to share resources.
"They are really working hard to make sure that they have what they need, and we're trying very hard, along with the governor's office, to make sure that Alabama has enough inventory," Harris said.
Print this piece