A report from the University of Alabama's Alabama Transportation Institute and Alabama Transportation Policy Research Center found that the state needs to invest between $600 million and $800 million annually for the next 20 years to meet infrastructure needs.
The report — "Addressing Alabama's Transporation Infrastructure: Roads and Bridges" — found that Alabama needs to make major investments to simply maintain current infrastructure needs and even more if it wants to be competitive in the years to come.
The UA report comes as the Legislature is set to consider a gasoline tax increase this year as a method of funding infrastructure investment. The gas tax hasn't been increased or adjusted for inflation since 1992.
The GOP leadership in both chambers of the state Legislature have so far been unified in their calls for a moderate gas tax increase. Gov. Kay Ivey has also endorsed the plan.
Researchers at ATI developed seven different scenarios set in the year 2040 to determine the needed investments in infrastructure. The scenarios range from continuing current practices to pursuing an optimal path that considers needs of different regions across the state.
The scenarios range from maintaining 2016 urban congestion levels to creating congestion levels that ensure Alabama cities are economically competitive or that the state reaches the best achievable congestion conditions.
"The Alabama economy depends on a functioning network of roads and bridges," said Shashi Nambisan, the executive director of the Alabama Transportation Institute. "Today, we have increasing population meeting aging infrastructure, congestion, safety concerns and stagnant funding. This puts elected officials and decision makers in a difficult position. We've put together some options for a path forward."
The most basic scenario would cost $12 billion over the next 20 years or $600 million a year. The optimum scenario would cost $16 billion over the next 20 years or $800 million a year.
"We were asked to document conditions now and in 2040 to support decision makers across the state," Nambisan said. "We have estimated the funding needed to address various scenarios. We are not advocating for any particular method of meeting those needs financially."
Alabama's gas tax revenues have lost and continue to lose purchasing power because of inflation. Increasing fuel efficiency, fleet changes and electric vehicles are also cutting into gasoline and diesel tax revenues.
The changes have been so significant that any purchasing power gained from the last fuel tax increase of a nickel per gallon in 1992 has been negated.
Researchers looked at the possibility of using an inflation index to increase the revenue generated by the motor fuels tax. If Alabama had implemented indexing to the Consumer Price Index — a widely used measure of inflation — then the an additional $5.3 billion could have been raised since 1992.
If the tax rate had been indexed, the state motor fuels tax would be 31 cents per gallon of gasoline today instead of 18 cents per gallon of gasoline, the researchers found.
"We have developed a network of roads and bridges that has served us well, but the purchasing power of transportation funding has eroded over time," Nambisan said. "For us to sustain the quality of lives of Alabamians and maintain economic competitiveness with Southeastern states, we must find ways to invest not only to maintain our transportation system, but to enhance it as well."
The discussion comes at a time when Alabama's infrastructure remains in somewhat dire conditions. If no investments are made, things could get significantly worse.
"Taxpayers and decision-makers should consider how they wish to pay for transportation costs," the report said. "The taxes and fees represent one cost, but the extra travel time, wasted fuel in stop-and-go conditions added vehicle maintenance and operating costs, and missed meeting and family gathering time also have some cost implication."
The annual costs of delays range from $240 per commuter in 2014 to $890 per commuter in the Birmingham-metro area. The average across the state's metros is $450 per year per commuter, and the annual cost of delay to Alabama consumers is $1.4 billion, with an economic impact of $2.3 billion.
Some 8 percent of bridges in the state are structurally deficient. Nearly half of the bridges are over 50 years old. Typical bridges are designed only to have a lifespan of 50 to 70 years.
At the same time, about 20 percent of the state's roads are in "marginal" condition, the lowest rating. At the same time, congestion is worsening as new roads aren't being built to keep up with new traffic, population growth and the number of miles traveled.
From 1990 to 2015, the number of lane-miles increased only 14 percent while the state's population has increased by 20 percent, registered vehicles increased 46 percent and vehicle miles traveled increased by 57 percent.
The number of recorded crashes has increased significantly in the past six years. The number jumped from a 20-year low of about 125,000 crashes in 2009 to nearly 155,000 in 2016. In 2016, traffic crashes across the state resulted in about 1,100 deaths — a 27 percent increase over 2015 numbers.
The economic losses caused by crashes has exceeded $15 billion every year since 2014 and continues to increase. In 2016, the number is estimated to be in excess of $18 billion.
"There is a cost associated with doing nothing," said Steven Polunsky, the director of the Alabama Transportation Policy Research Center at UA and contributor to the report. "We'll pay for it in weakened economic competitiveness, diminished economic productivity, increased vehicle maintenance and operating costs and impaired access to education, employment, healthcare and social-recreational opportunities."
Governor announces auto supplier IAC plans Alabama expansion
IAC is committing $34.3 million in new capital investment to expand its new manufacturing facility located in Tuscaloosa County.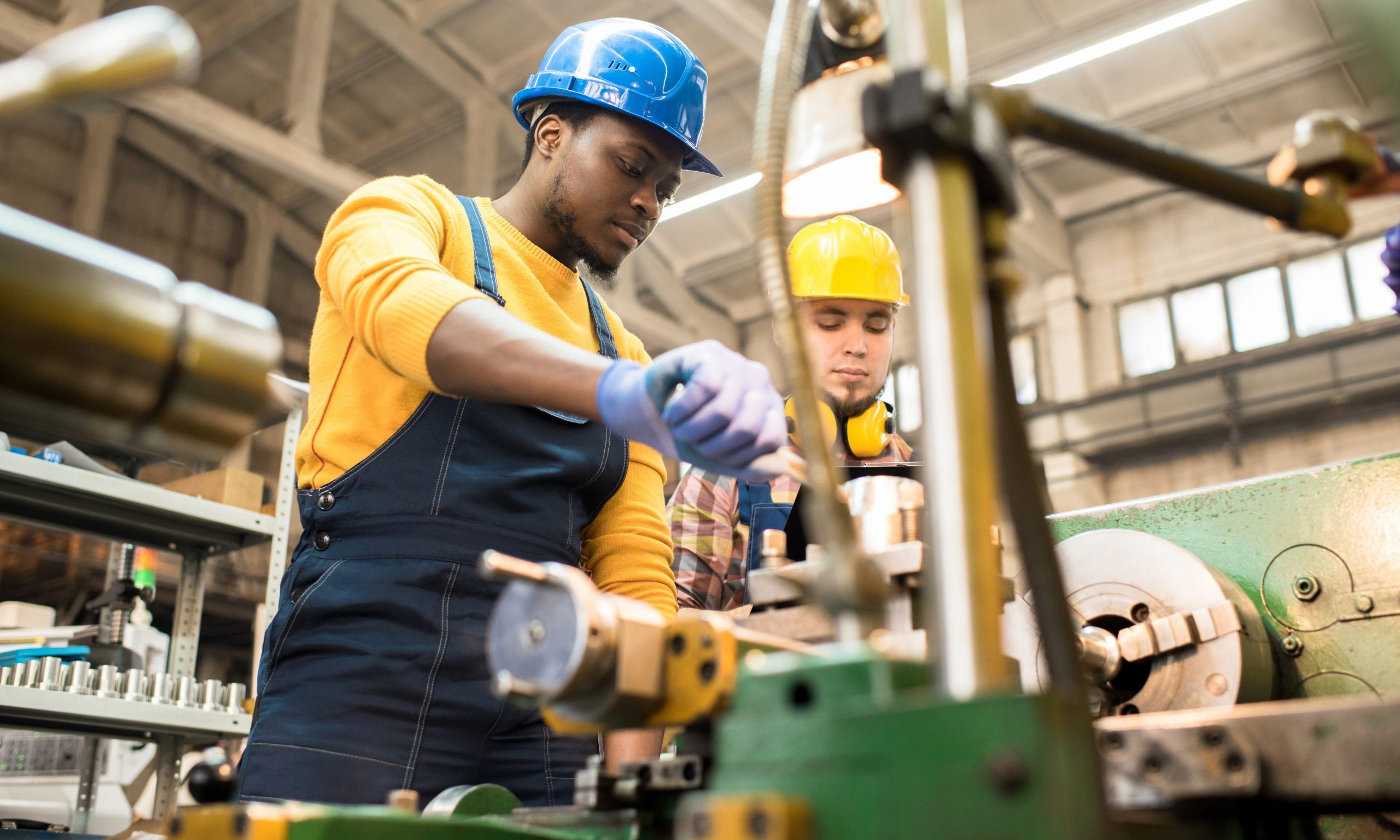 Gov. Kay Ivey announced Monday that International Automotive Components Group North America Inc. plans to invest over $55.9 million in expansion projects that will create 182 jobs at two Alabama facilities.
"International Automotive Components is a leading global auto supplier, and I am pleased that this world-class company is growing significantly in Alabama and creating good jobs in Cottondale and Anniston," Ivey said. "IAC's growth plans show that Alabama's dynamic auto industry continues to expand despite today's challenging environment."
Nick Skwiat is the executive vice president and president of IAC North America.
"Alabama was the logical choice due to its skilled workforce and proximity to the customer," Skwiat said. "We are excited to see the continued growth of the automotive industry in Alabama and we plan to grow right along with it. We thank the Governor and Secretary Canfield for their leadership in this sector."
IAC is committing $34.3 million in new capital investment to expand its new manufacturing facility located in Tuscaloosa County. This facility will produce door panels and overhead systems for original equipment manufacturers. That project will create 119 jobs at the production site in Cottondale.
IAC also plans to invest $21.6 million at its manufacturing facility located in the former Fort McClellan in Anniston. That East Alabama project will create another 63 jobs.
This project builds on a milestone 2014 expansion that doubled the size of the Calhoun County facility. There IAC manufactures automotive interior components and systems. Key components produced at the Anniston plant include door panels, trim systems and instrument panels for original equipment manufacturers.
IAC Group is a leading global supplier of innovative and sustainable instrument panels, consoles, door panels, overhead systems, bumper fascias and exterior ornamentation for original equipment manufacturers.
IAC is headquartered in Luxembourg and has more than 18,000 employees at 67 locations in 17 countries. The company operates manufacturing facilities in eight U.S. states.
"With operations around the globe, IAC is the kind of high-performance company that we want in Alabama's auto supply chain to help fuel sustainable growth," said Alabama Commerce Secretary Greg Canfield. "We look forward to working with IAC and facilitating its future growth in this strategic industrial sector."
Danielle Winningham is the executive director of the Tuscaloosa County Industrial Development Authority.
"International Automotive Components is a valued part of Tuscaloosa County's automotive sector," Winningham said. "We are grateful for IAC's investment in our community and the career opportunities available to our area workforce as a result of their investment."
"The City of Anniston is excited that IAC has made the decision to expand here. I have enjoyed working with the leadership at IAC, the Calhoun County EDC, and the state of Alabama to get this project finalized," said Anniston Mayor Jack Draper. "This is even further evidence that Anniston is indeed open for business."
Only Michigan has more automobile manufacturing jobs than the state of Alabama. Honda, Mercedes, Hyundai, Polaris, Toyota and soon Mazda all have major automobile assembly plants in the state of Alabama.