Sewell celebrates Black History Month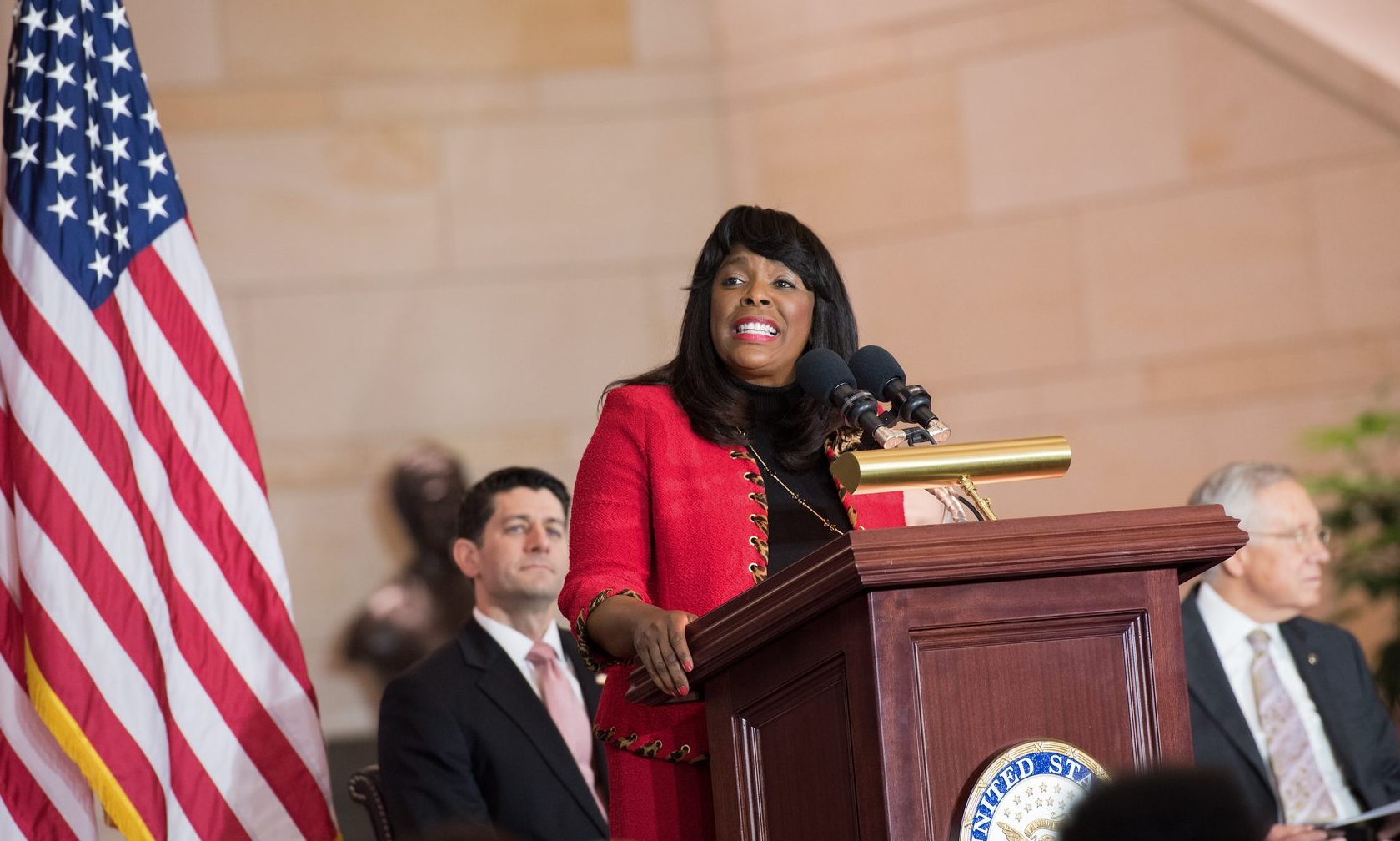 Friday U.S. Rep. Terri A. Sewell, D-Alabama, commented on the annual February celebration of Black History Month.
"During Black History Month, we celebrate the extraordinary contributions and accomplishments African Americans have made to this nation and the world," Sewell said. "As the first black Congresswoman elected from Alabama, a proud native of Selma and representative of Alabama's Civil Rights district, I know I stand on the shoulders of so many giants who courageously fought, bled and died to make our society more just, equal and inclusive for all."
"The legacy of Alabama's 7th District is ordinary people doing extraordinary things in the name of social justice and change," Sewell said. "We must always remember that there is work to be done – and there are always opportunities for every one of us to stand up for equality and justice."
On Thursday, President Donald J. Trump declared February to be African American History Month.
"In the year 1619, a Dutch trading ship sailed into the Chesapeake Bay and dropped anchor at Point Comfort, Virginia," Trump said. "The vessel's arrival marked the beginning of the unscrupulous slave trade in the American colonies. It was from this immoral origin—and through inhuman conditions, discrimination and prolonged hardship — that emerged the vibrant culture, singular accomplishments and groundbreaking triumphs that we honor and celebrate during National African American History Month."
"National African American History Month is an occasion to rediscover the enduring stories of African Americans and the gifts of freedom, purpose and opportunity they have bestowed on future generations," Trump continued. "It is also a time to commemorate the countless contributions of African Americans, many of whom lived through and surmounted the scourge of segregation, racial prejudice and discrimination to enrich every fiber of American life. Their examples of heroism, patriotism and enterprise have given people of all backgrounds confidence, courage and faith to pursue their own dreams."
"This year's theme, Black Migrations, highlights the challenges and successes of African Americans as they moved from farms in the agricultural South to centers of industry in the North, Midwest and West — especially the migrations that occurred in the 20th century," Trump added. "Through these migrations, millions of African Americans reshaped the demographic landscape of America, starting new lives in cities such as Philadelphia, Detroit, Chicago and New York City."
The Birmingham Civil Rights Institute will he holding a free screening of the movie "Buffalo Soldiers" as part of Black History month.
The Birmingham Civil Institute wrote: "Join us for a free film screening of Buffalo Soldiers: A Quest for Freedom, second film by local Alabama filmmakers, the Isabelle Brothers. A century and a half ago, Black soldiers, known as "Buffalo Soldiers" changed the face of the military forever. Despite their astonishing achievements in the face of heartbreaking adversity, the heroic bravery of these men has remained obscure. Until now! Buffalo Soldiers: A Quest for Freedom begins in the turbulent days leading to the Revolutionary War, traverses Frontier expansion and the Spanish American War and concludes with a modern perspective of military officers of color. This documentary chronicles, year by year, the extraordinary tale of these notable African-Americans and their invaluable service for our country."
Sewell is serving her fifth term representing Alabama's 7th Congressional district. She sits on the House Permanent Select Committee on Intelligence and is the vice chair of the powerful House Ways and Means Committee. Sewell is a chief deputy whip and serves on the prestigious Steering and Policy Committee of the Democratic Caucus. She is also a member of the Congressional Black Caucus, serves as vice chair of the Congressional Voting Rights Caucus and vice chair of Outreach for the New Democrat Coalition.
U.S. Attorney Jay Town announces resignation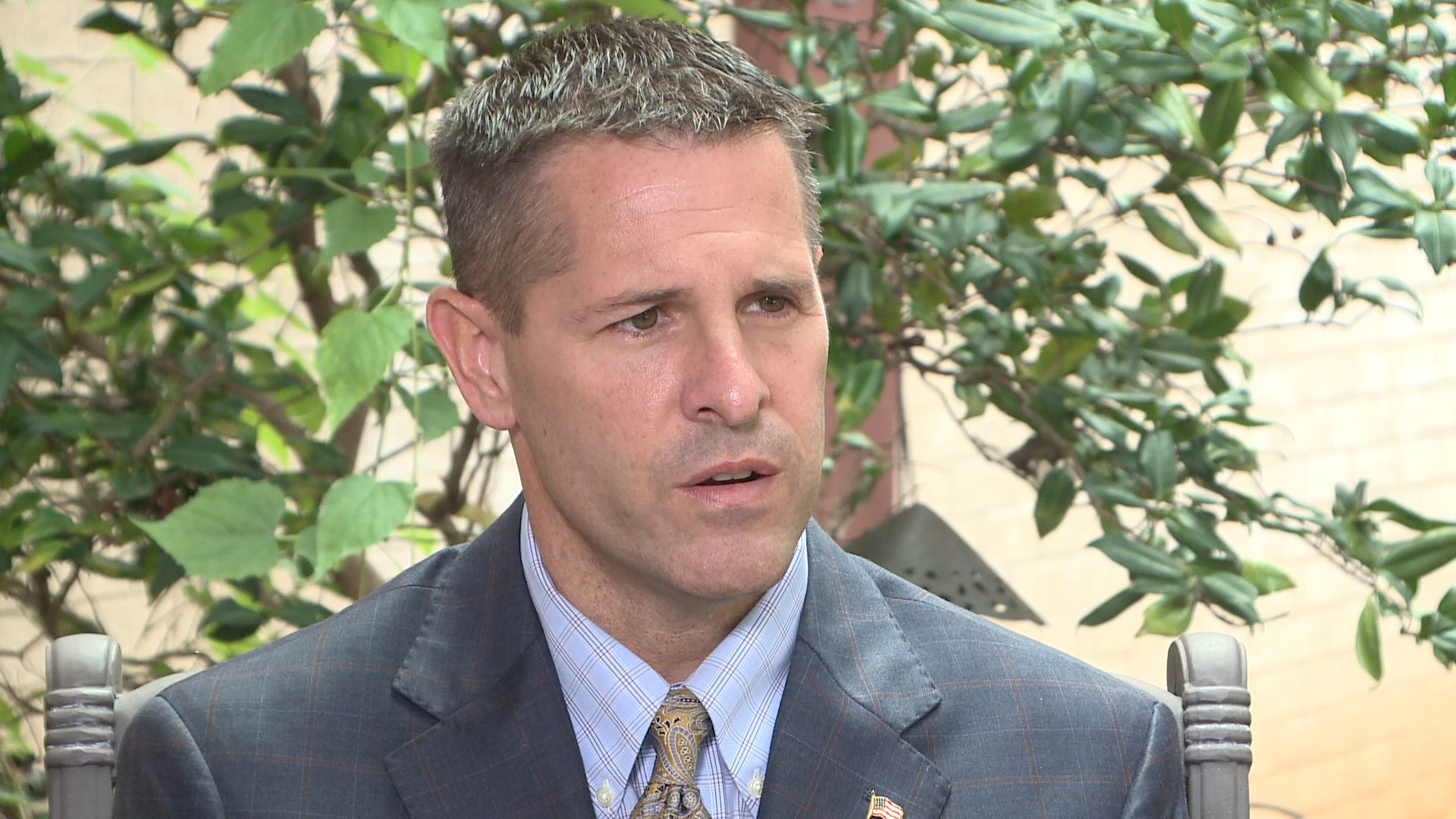 Jay Town, the U.S. attorney for the Northern District of Alabama, on Friday announced his resignation and plans to work at a Huntsville defense contractor and cybersecurity solutions company. 
Town's resignation will be effective Wednesday, July 15, according to a press release. 
"After much thoughtful prayer and great personal consideration, I have made the decision to resign as the United States Attorney of the Northern District of Alabama.  I have tendered my resignation to Attorney General William Barr. General Barr expressed his gratitude for my service to the Department of Justice and to the Northern District and, despite having hoped I would continue in my role, understood and respected my decision," Town said in a statement. 
"I am extremely grateful to President Trump, to whom I also tendered a letter, for his special trust and confidence in me to serve as the U.S. Attorney. It was an honor to be a part of this Administration with an unrivaled class of United States Attorneys from around the nation.  I will forever remain thankful to those who supported my nomination and my tenure as the U.S. Attorney," Town continued.
Town said his job with the unnamed Huntsville defense contractor and cybersecurity solutions company is to begin later this year, and the company is to announce his position "in a few weeks." 
"The Attorney General of the United States will announce my replacement in the coming days or weeks," Town said in the release.  
Town has served in his position since confirmation by the U.S. Senate in August 2017. Prior to that appointment, Town was a prosecutor in the Madison County District Attorney's office from 2005 until 2017.
Attorney General William Barr in a statement Friday offered gratitude for Town's three years of service. 
"Jay's leadership in his District has been immense.  His contributions to the Department of Justice have been extensive, especially his work on the China Initiative and most recently as a Working Group Chair on the President's Commission on Law Enforcement and the Administration of Justice. I appreciate his service to our nation and to the Justice Department, and I wish him the very best," Barr said in a statement.
The U.S. Justice Department in April 2019 notified Gov. Kay Ivey that the department's lengthy investigation into the state's prisons for men found systemic problems of violence, sexual assaults, drugs and corruption which are likely violations of the inmates' Constitutional protections from cruel and unusual punishment. 
Town's office leads the discussions between the U.S Department of Justice and the state on the prison conditions. 
Problems with violence, deaths and drugs in Alabama's overcrowded, understaffed prisons have not markedly improved in the year's since the U.S. Department of Justice released its report.