21 states back Alabama in asking Supreme Court to review abortion case
More than 20 states are joining Alabama in asking the U.S. Supreme Court to take up a case challenging an Alabama law that bans dilation and evacuation abortions.
Widely known by the term "dismemberment abortion," the medical procedure is used commonly in abortions after 15 weeks, though that's only 7 percent of all Abortions in Alabama. An Alabama law prohibiting the procedure is on hold pending the appeals.
The state says there are "more humane" alternatives for second-trimester abortions that doesn't require dilation and evacuation procedures, which involves removing the fetus in pieces with forceps.
The state of Louisiana and 20 other states filed an amicus curiae brief Monday in the case — Marshall v. West Alabama Women's Center — asking the court to take the case. Louisiana, Arkansas, Arkansas, Kentucky, Mississippi, Ohio, Oklahoma, Texas and West Virginia have passed similar laws.
"It is also beyond serious question that this abortion procedure threatens to undermine respect for life. Alabama is thus empowered to defend against that threat," the amicus curiae brief reads.
Lower federal courts and the 11th Circuit U.S. Court of Appeals overturned the Alabama law banning the procedure, prompting Alabama Attorney General Steve Marshall to ask the Supreme Court to take up the case.
Marshall filed a cert petition with the Supreme Court asking for a review of the August 2018 appeals court ruling that overturned Alabama's 2016 law.
"The support of these states underscores how significant the national interest is in resolving this issue," Marshall said. "At least nine states have enacted similar laws, and litigation is pending in the Fifth Circuit, the Eighth Circuit and multiple state courts."
The 2016 state law requires that doctors terminate the fetus before removing it. The state said in its appeal that the law doesn't prevent other methods that include the injection of potassium chloride to first terminate the fetus before removal.
"In requiring fetal demise before dismemberment, amici do not intend to sanction either abortion generally or the dismemberment procedure in particular," the brief reads. "They regret that Supreme Court precedent places them in the incongruous position of advocating for fetal death as a less brutal, more humane alternative to a procedure that should have no place in a civilized society."
But opponents of the law said there is no safe or effective way for an abortion practitioner to terminate an unborn fetus before dismembering it.
U.S. District Judge Myron Thompson blocked the law in October 2017. He ruled it would cause Alabama women to lose access to abortion in the state after 15 weeks because of the unavailability of other methods. That, he said, would put an undue burden on women.
The 11th Circuit upheld Thompson's ruling in August 2018. Federal judges have blocked similar bans in five other states.
Marshall has argued that Alabama's law is similar to the federal ban on partial-birth abortions, which was enacted in 2003 and upheld by the Supreme Court in 2007.
Marshall said federal law already constitutionally prohibits partial-birth abortions and has asserted that the lower courts were wrong to enjoin Alabama from enforcing its ban on the dismemberment of a living fetus.
"There is no 'meaningful difference' between death-by-dismemberment abortion in the womb and partial birth abortion outside it," Marshall wrote in his brief.
The attorney general argued the U.S. Supreme Court needs to act to resolve inconsistencies in how the two procedures are treated legally and to reverse the lower court ruling in Alabama.
Louisiana was joined in the amicus brief by the states of Arizona, Arkansas, Florida, Georgia, Idaho, Indiana, Kansas, Mississippi, Missouri, Montana, Nebraska, North Dakota, Ohio, Oklahoma, South Carolina, South Dakota, Texas, Utah, West Virginia and Kentucky.
Inmate assault injures two St. Clair prison correctional officers
The assaults happened at approximately 7:30 p.m. and both officers were taken to a local hospital and treated for those non-life-threatening injuries.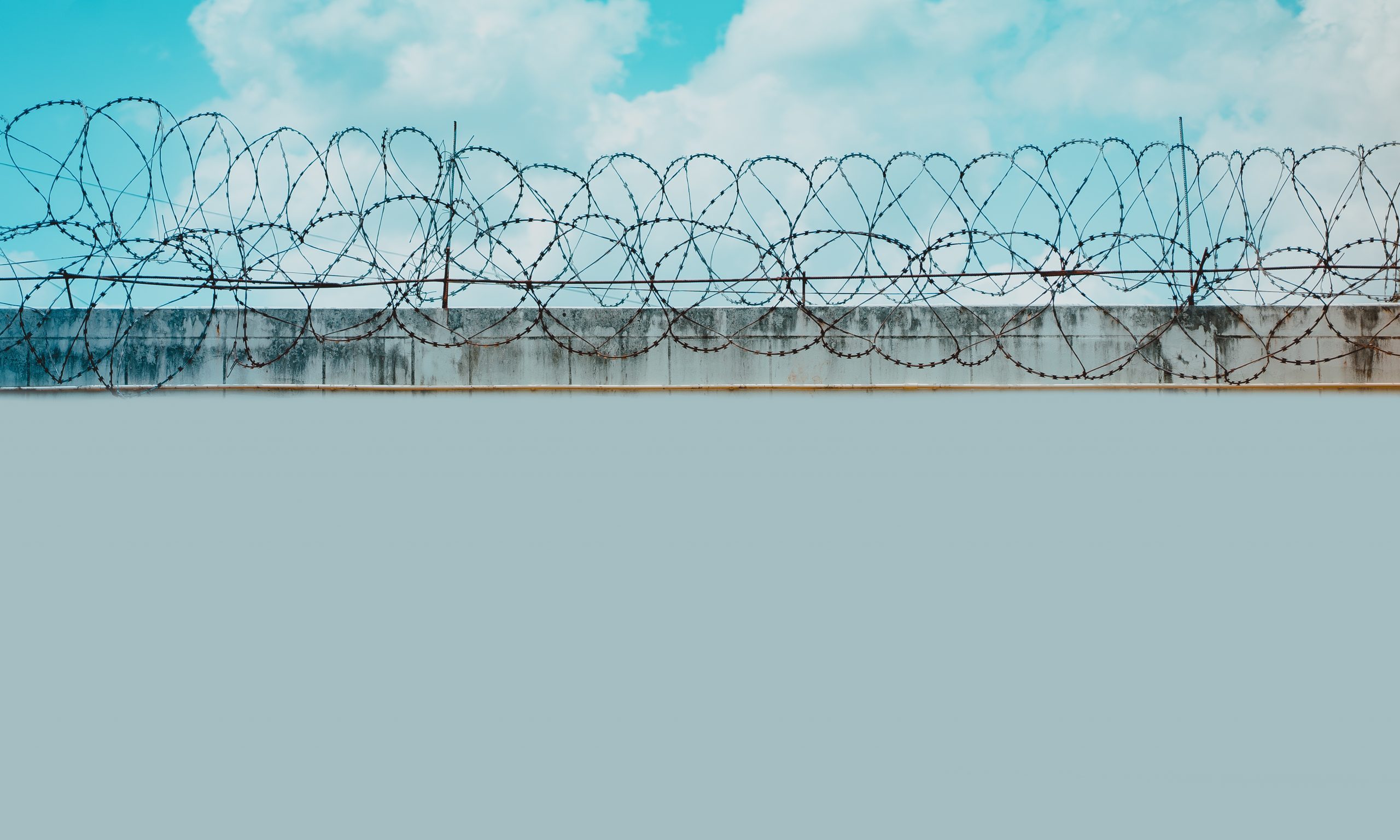 Two correctional officers at St. Clair Correctional Facility were injured in an inmate-on-officer assault on Monday, the Alabama Department of Corrections confirmed to APR.
Among the two officers who sustained non-life-threatening injuries was a basic correctional officer (BCO), a position created in May 2019, who are not Alabama Peace Officers Standards and Training Commission (APOST) certified and who have some limitations on working directly with inmates without correctional officers present.
The other officer injured was a full correctional officer, Alabama Department of Corrections spokeswoman Samantha Rose told APR in a message Friday. The assaults happened at approximately 7:30 p.m. and both officers were taken to a local hospital and treated for those non-life-threatening injuries and subsequently released, according to Rose.
"The ADOC condemns all violence in its facilities, and the actions taken by the inmate against ADOC staff are being thoroughly investigated," Rose said. "As the investigation into this incident is ongoing, we cannot provide additional detail at this time. More information will be available upon the conclusion of our investigation."
The ADOC created the new basic correctional officer position to bolster the state's woefully understaffed prisons. The creation of the position was also at the suggestion of experts ordered by a federal court to study the department's staffing problems, ADOC attorneys wrote to the court in a filing in 2019.
The ongoing lawsuit is over the state's handling of mental health in prisons.
The Southern Poverty Law Center and the Alabama Disability Advocacy Program filed the 2014 suit arguing the state was indifferent to the health of inmates dying by suicide in greater and greater numbers.
Attorneys for the plaintiffs in June argued that ADOC was far behind on the court-ordered hiring new additional officers. It has been more than two years since U.S. District Judge Myron Thompson ordered the Alabama Department of Corrections to hire an additional 2,000 correctional officers by 2022.
U.S. District Judge Myron Thompson in a previous opinion wrote that prison understaffing "has been a persistent, systemic problem that leaves many ADOC facilities incredibly dangerous and out of control."
"Taken together, ADOC's low correctional-staffing level, in the context of its severely overcrowded prisons, creates a substantial risk of serious harm to mentally ill prisoners, including continued pain and suffering, decompensation, self-injury, and suicide," Thompson's previous opinion continued.
The SPLC in court filings late last year expressed concern over the use of basic correctional officers in Alabama's overcrowded and understaffed prisons. ADOC attorneys have argued to the court, however, that BCO's are adequately trained to do their jobs and are needed for the department to hire the necessary number of officers per the court's timeline.
In a court filing on Thursday, attorneys for the plaintiffs asked the court not to again delay site visits to Alabama prisons by two experts who are tasked by the court to determine which positions should be filled by correctional officers and which by BCO's and which by another new position, called cubical correctional officers, who are to have no direct interaction with inmates.
Those visits were to begin in May, but both parties in the suit agree to wait due to the COVID-19 pandemic and the threat it posed to the experts, who are particularly vulnerable to the disease due to "age and other factors," according to court records.
Both parties again agreed to postpone those visits in June for those same reasons, those records show. ADOC seeks a third extension but attorneys for the plaintiffs argue that the experts can visit the prisons while keeping themselves, prison staff and inmates safe from harm of COVID-19 and that thousands of employees and contractors enter Alabama prisons daily.
The plaintiff's attorneys argue in the court filing that the expert guidance is needed because ADOC wishes to use BCO's and cubical correctional officers to comply with the court-ordered hiring of additional staff by Feb. 20, 2022.
"Ensuring adequate staffing is of upmost importance to address the constitutional violations underlying mental health care within ADOC," the plaintiffs' attorneys wrote to the court Thursday.
ADOC in May was employing 494 BCO's, a 57 percent increase in the number of BCO's employed in Oct. 2019, according to ADOC's staffing numbers. The number of correctional officers working in Alabama prisons fell by two percent during that time, dropping from 1,319 to 1,287.