Jones receives Rural Health Champion Award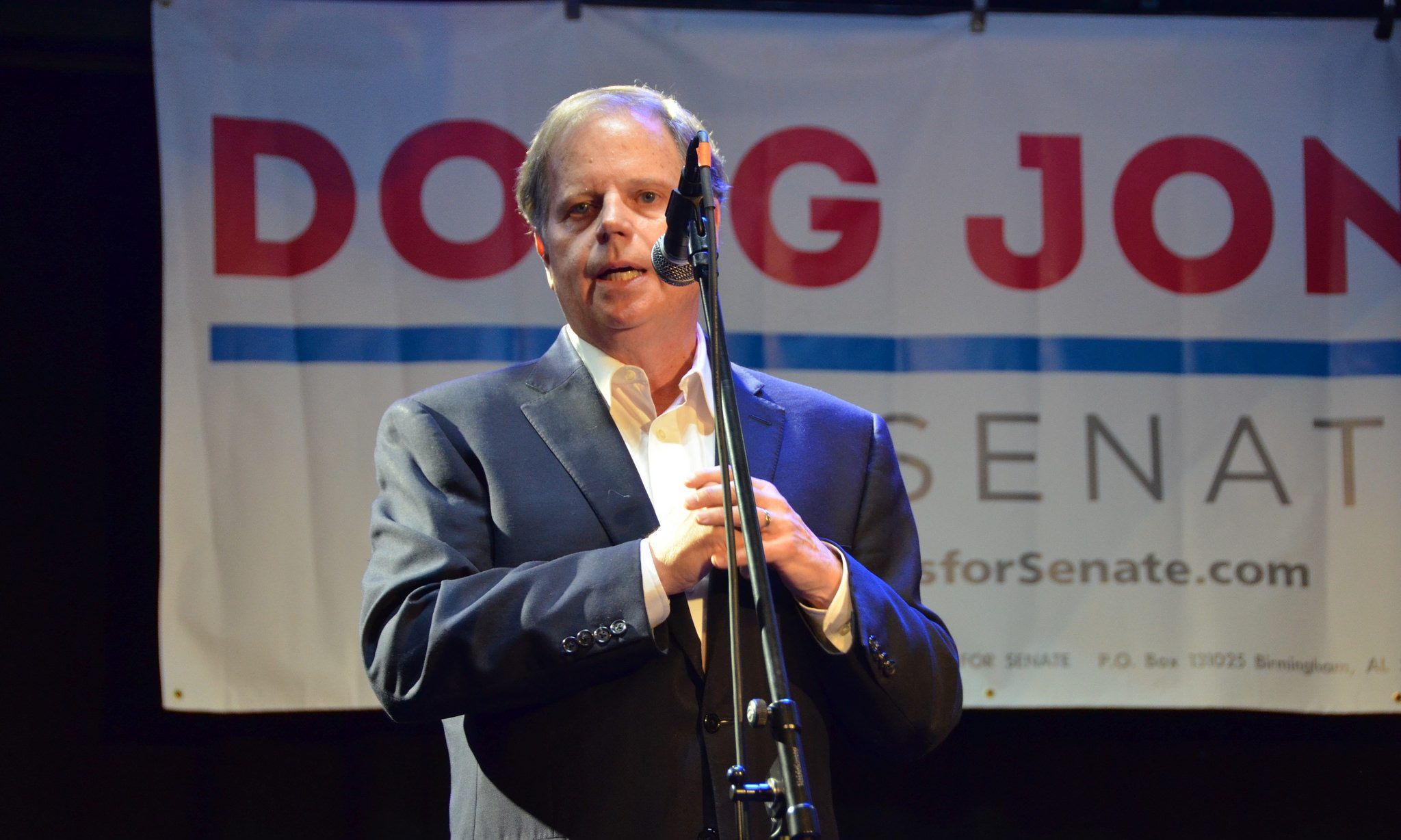 Sen. Doug Jones, D-Alabama, received the National Rural Health Association's 2019 Rural Health Champion Award from HRHA President Tim Putnam. He was given the award at this year's Rural Health Policy Institute, which attracts health professionals and advocates from around the country to discuss priorities for the rural health advocacy community.
Deputy Legislative Director Katie Campbell is Jones' senior health policy advisor and was also recognized by the NRHA for her involvement in advancing rural health policy.
"People living in rural areas often face tremendous difficulties finding health care providers in their own communities," Jones said. "The challenge of consistent, quality health care for rural America is exponentially more difficult than in other areas of the country. These persistent gaps in access to care unsurprisingly lead to very poor health outcomes. I'm proud of what we've been able to accomplish on this issue in a bipartisan way over the past year, but there are many more steps we can take to shore up our rural health system, like finally expanding Medicaid in Alabama."
Jones is a member of the Senate Health, Education, Labor and Pensions Committee.
He invited Farrell Turner, president of the Alabama Rural Health Association to be his guest to the State of the Union Address on Tuesday.
"It is an honor to welcome Farrell Turner to be my guest at the State of the Union this evening," Jones said. "Through his leadership role at the Alabama Rural Health Association, he represents more than 600 rural hospitals, clinics, community health centers, and providers in Alabama who are dedicated to improving health outcomes in our rural communities. They have faced serious challenges in recent years, but their commitment to their mission has never wavered."
During his time in time in office, Jones has focused on ways to improve accessible and affordable health care in rural areas.
Jones' first piece of original legislation, the Rural Health Liaison Act, aims to improve coordination of federal resources and health care access for Americans living in rural areas. It was signed into law in December.
Coalition of attorneys general file opposition to Alabama attempt to ban curbside voting
The AGs argue that Alabama's suggestion to the courts that curbside voting invites fraud is "unfounded."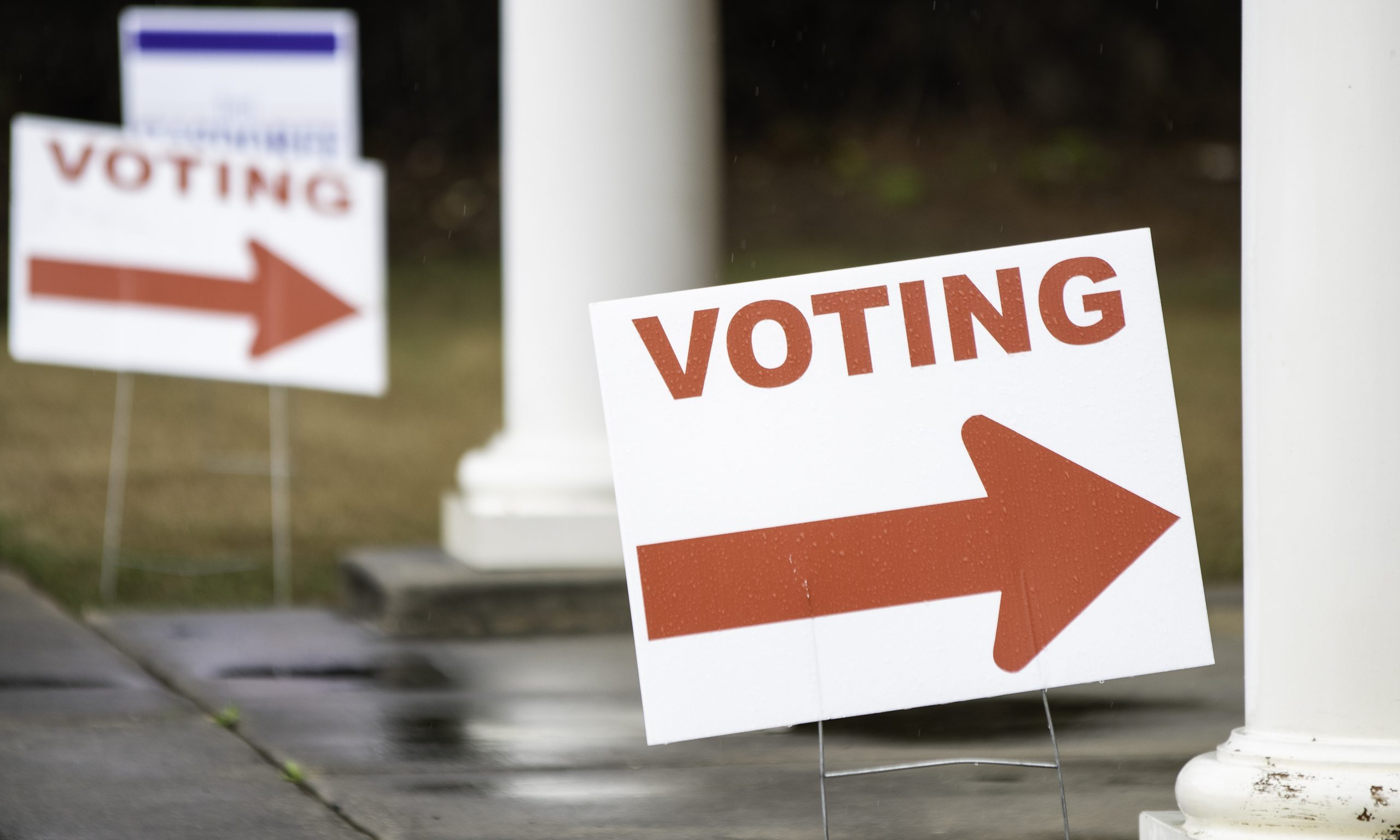 A coalition of 17 state attorneys general have filed an opposition to Alabama's attempt to get the U.S. Supreme Court to ban curbside voting. 
In a friend-of-the-court brief, led by District of Columbia Attorney General Karl Racine, the attorneys general argue to that curbside voting is safer for those at greatest risk from COVID-19, and that a ban on the practice would disproportionately impact the elderly, the disabled and Black Alabamians.
They also argue that Alabama's suggestion to the courts that curbside voting invites fraud is "unfounded." 
"The Presidential Advisory Commission on Election Integrity, established by President Trump following the 2016 election, 'uncovered no evidence to support claims of widespread voter fraud,'" the brief states, adding that there is no evidence that curbside voting in the many states that allow it invites fraud. 
"The practice is longstanding and widespread—as noted, more than half of states have historically offered curbside voting in some form," the brief continues. 
Alabama Attorney General Steve Marshall on Oct. 13 said the state will appeal to the U.S. Supreme Court a federal appeals court ruling allowing curbside voting in the Nov. 3 election. 
A panel of federal appeals court judges on Oct. 13 reversed parts of U.S. District Judge Abdul Kallon's Sept. 30 ordered ruling regarding absentee voting in the upcoming Nov. 3 elections, but the judges let the previous ruling allowing curbside voting to stand. 
The lawsuit, filed by the NAACP Legal Defense and Educational Fund, Southern Poverty Law Center, American Civil Liberties Union, ACLU of Alabama and Alabama Disabilities Advocacy Program, was brought on behalf of several Alabamians with underlying medical conditions. 
"Curbside voting is a longstanding, secure voting option that local jurisdictions have made available to protect the health of vulnerable voters, including elderly, disabled, and voters with underlying health issues," Racine said in a statement. "Curbside voting minimizes the risk to persons who are particularly susceptible to COVID-19, and local jurisdictions should be able to offer this common-sense accommodation to voters. State Attorneys General will keep fighting to ensure that voters can safely make their voices heard at the ballot box this November."
The brief filed by the coalition of state attorneys general comes as the number of COVID-19 hospitalizations across Alabama has been ticking upward.
Racine is joined in the brief by attorneys general from California, Connecticut, Delaware, Hawaii, Illinois, Maryland, Michigan, Minnesota, Nevada, New Mexico, New York, Oregon, Rhode Island, Vermont, Virginia and Washington.