Annie Donaldson Talley to join Luther Strange's law firm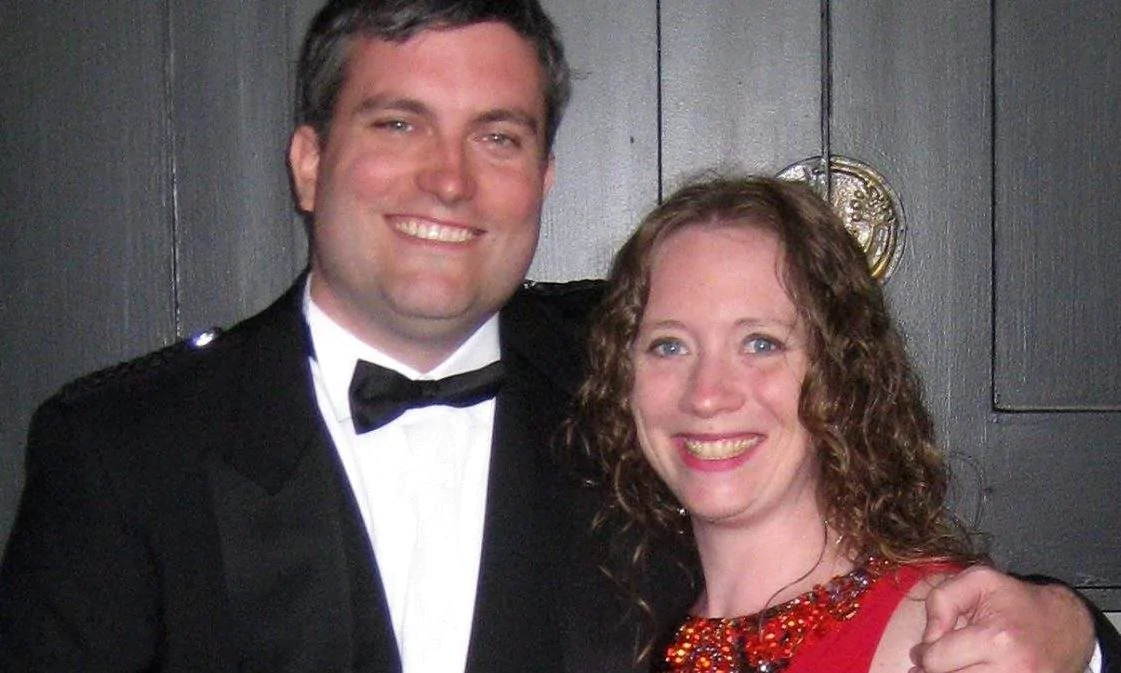 Former Deputy Counsel to the President Annie Donaldson Talley has joined former Sen. Luther Strange at his law firm, Luther Strange & Associates, LLC. The firm provides strategic legal and public policy counsel to its clients.
"Clients want lawyers who have been on the ground, who understand how government and regulatory agencies work, and who can untangle the endlessly complicated issues they and their companies are facing," Strange said. "No one in Washington has a broader and deeper understanding of how to get things done in today's political environment than Annie Donaldson Talley. A veteran of three presidential campaigns and a trusted aide to President Trump, Annie's experience in a wide-range of areas and her connections across the federal government make her an invaluable addition to our team."
Prior to her White House tenure, Annie Donaldson Talley worked at Jones Day and Patton Boggs in Washington, D.C.
"I'm thrilled to have the opportunity to work with Senator Strange, a leader who is respected by people on both sides of the political aisle," Annie Talley said. "Together, I know we can provide organizations and companies with the advice and counsel they need to navigate an increasingly complex and difficult environment."
Strange was elected Alabama Attorney General twice. In 2017 then Alabama Governor Robert Bentley (R) appointed Strange to the U.S. to fill the remainder of Senator Jeff Sessions term after Pres. Trump appointed Sessions as U.S. Attorney General. Former Chief Justice Roy Moore (R) then defeated Strange in the Republican primary runoff. Doug Jones then defeated Moore in the special election.
Annie Donaldson joined the White House in February as chief of staff to counsel Don McGahn, the administration's top lawyer, McGahn has played a major role in helping the President pick judicial appointees. Donaldson has worked on three Presidential campaigns, including Donald Trump's 2016 campaign and Mitt Romney's 2012 and 2008 campaigns. Donaldson has also worked for the Romney gubernatorial administration and the Massachusetts Republican Party.
Donaldson is married to Brett Talley. Talley was nominated to serve as a District Judge on the U.S. District Court for the Middle District of Alabama. The nomination was withdrawn due to opposition after Talley received a rare "not qualified" from the American Bar Association. Talley served as deputy solicitor general for the state of Alabama. Talley is a Deputy Assistant U.S. Attorney Genera. and has worked in the U.S. Department of Justice's Office of Legal Policy.
Ainsworth returns to work after testing positive for COVID
Ainsworth's office on Sept. 21 announced he had tested positive earlier that week, having been tested after someone in his Sunday school class tested positive for the disease. 
Alabama Lt. Gov. Will Ainsworth on Wednesday announced that he was returning to work that day and had met public health requirements for quarantining after testing positive for COVID-19 some time last week.
Ainsworth's office on Sept. 21 announced he had tested positive earlier that week, having been tested after someone in his Sunday school class tested positive for the disease. 
"While many have battled with coronavirus, my symptoms never progressed beyond some mild congestion that I usually experience with seasonal allergies," Ainsworth said in a statement. "During the quarantine period, I participated in several Zoom calls, caught up on some office work, spent some quality time with my family, and completed a number of overdue projects on my farm."
Members of Ainsworth's staff who were in close contact with him haven't tested positive for COVID-19 but will remain in quarantine for a full 14-day period as a precaution, according to a press release from Ainsworth's office Wednesday. 
"Ainsworth once again urges all Alabamians to practice personal responsibility, which may include wearing masks, maintaining social distancing whenever possible, and taking other precautions to lessen chances of exposure to COVID-19," the press release states.
Ainsworth still disagrees with Gov. Kay Ivey's statewide mask mandate, he said. According to the release, he considers such orders "a one-size-fits-all governmental overreach that erodes basic freedoms and liberties while removing an individual's right to make their own health-related choices." 
The wearing of cloth or medical masks has been proven to inhibit the spread of COVID-19 and the more people who wear masks, the better. While not perfect, masks limit the spread of respiratory droplets that may contain infectious virus shed from the nose and mouth of the mask wearer.
It is possible — even likely — for symptomatic, pre-symptomatic and mildly symptomatic people to spread the virus. That's why it's important to wear a mask even when you're not sick.
Cloth masks offer only minimal protection from others who are not masked, meaning that masks are not simply a matter of personal safety but safety of others. Masks are also only effective when worn over both the mouth and the nose. [Here's a guide on how to wear masks properly.]
Dr. Deborah Birx, coordinator of the White House's coronavirus task force, told Ivey after she announced the statewide mask order that it was a "brilliant" idea. The order has been credited by Alabama infectious disease experts as having dramatically reduced the number of cases, hospitalizations and deaths in the weeks after the order went into effect. 
Dr. Don Williamson, president of the Alabama Hospital Association, told APR on Tuesday that from personal observation he is seeing more people not wearing masks, or wearing them improperly, and said the state could dramatically reduce the risk of COVID-19 if the public regularly wore masks and wore them properly.
Hospitalizations of COVID-19 patients in Alabama on Monday crossed the 1,000 mark for the first time since Aug. 31 — a sign that Alabama may be headed for another peak in hospitalizations as the state prepares for winter and flu season.