Alabama executes Muslim inmate after Supreme Court overturns stay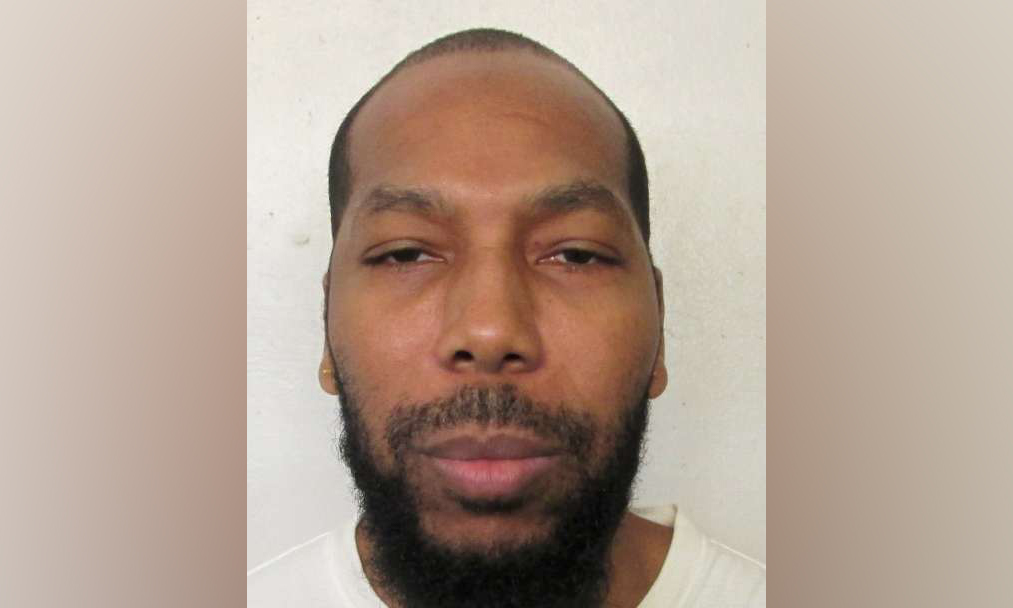 Alabama performed its first execution of 2019 following a legal back and forth over whether the inmate could be put to death without a chaplain of his faith in the chamber.
The state executed Dominque Ray, a Muslim inmate who had appealed to federal courts after the state refused to allow an imam to be in the chamber. He died Thursday at 10:12 p.m. by lethal injection, the Montgomery Advertiser reported.
"It is my duty as the governor of Alabama to uphold the laws of our state," Gov. Kay Ivey said. "A role I hold with much reverence is ensuring that justice is done, by both the victims and the convicted. Due to the nature of his crime, the decision of a jury to condemn him to death and because our legal system has worked as designed, Mr. Ray's sentence was carried out."
The Supreme Court overturned a stay by the 11th Circuit Court of Appeals, allowing the execution to move forward just hours before his death warrant was set to expire.
Ray and his attorneys argued Alabama's policy of having a Christian prison chaplain present in the execution chamber is a violation of the First Amendment. Ray wanted his imam — a local Muslim religious leader — present for his execution and last rites instead of a Christian chaplain.
The high court voted along partisan lines in a 5 to 4 decision to vacate the 11th Circuit's stay. The court said Ray waited too late to challenge the execution.
"Because Ray waited until Jan. 28, 2019, to seek relief, we grant the state's application to vacate the stay entered by the United States Court of Appeals for the Eleventh Circuit," the court found.
They cited precedent in a 1992 case that allows the court to consider the last-minute nature of an application to stay execution in deciding whether to grant equitable relief. The justices in the majority took no position on whether the state's practice does, in fact, violate the First Amendment's Establishment Clause.
Justice Elana Kagan, writing in her dissent, did take a position.
"Under that policy, a Christian prisoner may have a minister of his own faith accompany him into the execution chamber to say his last rites," Kagan wrote. "But if an inmate practices a different religion — whether Islam, Judaism or any other — he may not die with a minister of his own faith by his side. That treatment goes against the Establishment Clause's core principle of denominational neutrality."
To justify religious discrimination, Kagan wrote, the state must show that the policy is narrowly tailored to a compelling interest, citing Supreme Court precedent.
"I have no doubt that prison security is an interest of that kind," she wrote. "But the State has offered no evidence to show that its wholesale prohibition on outside spiritual advisers is necessary to achieve that goal. Why couldn't Ray's imam receive whatever training in execution protocol the Christian chaplain received? The State has no answer."
More directly to the point of the Supreme Court's finding Thursday, Kagan wrote that it could be argued Ray did bring his case within a reasonable time period.
Holman Correctional Facility's warden denied Ray's request to have an imam in the chamber on Jan. 23. Ray filed a complaint five days later on Jan. 28. The 11th Circuit didn't issue a stay until Tuesday, Feb. 6, a day before his execution.
"The state contends that Ray should have known to bring his claim earlier, when his execution date was set on Nov. 6," Kagan wrote in the dissent. "But the relevant statute would not have placed Ray on notice that the prison would deny his request."
Kagan cited Alabama code that state a spiritual adviser and the prison chaplain may be "present at an execution." But family members and newspaper reporters are also listed under the same statute. They are not allowed in the actual chamber but are held in a separate viewing room.
"It makes no distinction between persons who may be present within the execution chamber and those who may enter only the viewing room," Kagan said. "So there is no reason Ray should have known, prior to Jan. 23, that his imam would be granted less access than the Christian chaplain to the execution chamber."
The state is notoriously quiet about its execution protocols, and it doesn't release where it gathers its lethal injection drug cocktail.
Ray was originally scheduled for execution at 6 p.m. Thursday, but his warrant was valid until midnight, giving the state time to move forward with the lethal injection.
No spiritual adviser — including Holman's Christian chaplain — was present for the execution, the AP reported. The state amended its execution policy after the 11th Circuit's ruling, according to court documents.
The state argued that a prison chaplain was only allowed in the execution chamber because he is a Department of Corrections employee trained in execution protocol. Ray's imam would not be trained in the protocol and could be a potential threat to the security of the execution, the state argued as their reason for not allowing him in the chamber.
"To accommodate Ray's stated beliefs and the Establishment Clause, the ADOC has amended its protocol and will no longer allow the prison chaplain, or any other spiritual adviser, in the execution chamber," the state said in its emergency motion to the court.
Ray's lawyer, John Palombi, a federal public defender, said the state's voluntary decision to change its practice last minute for one execution does not make the case any less important.
"Without a definitive court ruling on this question, Alabama could continue to change and unchange its execution protocol at whim," Palombi wrote.
Ray was convicted for the rape and fatal stabbing of a 15-year-old girl, Tiffany Harville, of Selma, and sentenced to death in 1999. It wasn't the first killing Ray was convicted of.
Just five months earlier, he was sentenced to life in prison for his role in the murders of two Selma teenage boys.
"Mr. Ray was convicted by a jury of his peers of killing Tiffany Harville after taking her from the safety of her home," Ivey said. "Courts at every level have upheld Mr. Ray's conviction for his senseless act. Accordingly, the laws of this state have been carried out. It is my prayer that, with tonight's events, the Miss Harville's family can finally have closure."
Ray has tried numerous times to appeal his death penalty. His lawyers have argued that he was not adequately represented during the penalty phase of his trial for Harville's death.
His lawyer in the 1999 trial did not hire an investigator to look into his background for mitigating evidence that could have been used to avoid a death penalty. Though the lawyer "stands by his work" in the trial, he has acknowledged that not all evidence now available was available then.
"I've done this a long time, I've been practicing law now for 34 years, and I know that I could have done better representing Dominique if I would have had somebody to guide our investigation of mitigation evidence," attorney William Whatley told ProPublica.
Whatley had experience arguing against the death penalty in capital murder trials, and Ray was his only client sentenced to death. But Ray allowed his co-counsel, just a few years out of law school, to deliver the presentation during the sentencing phase, which has also drawn scrutiny.
Alabama remains one of 30 states with the death penalty. More than 40 death row inmates have been executed since 2000, and last year, Alabama executed two inmates. After Ray's death, 175 inmates remain on death row.
Sean Worsley, Black disabled veteran arrested for medical marijuana, gets parole
The Alabama Board of Pardons and Paroles granted Worsley parole on Wednesday.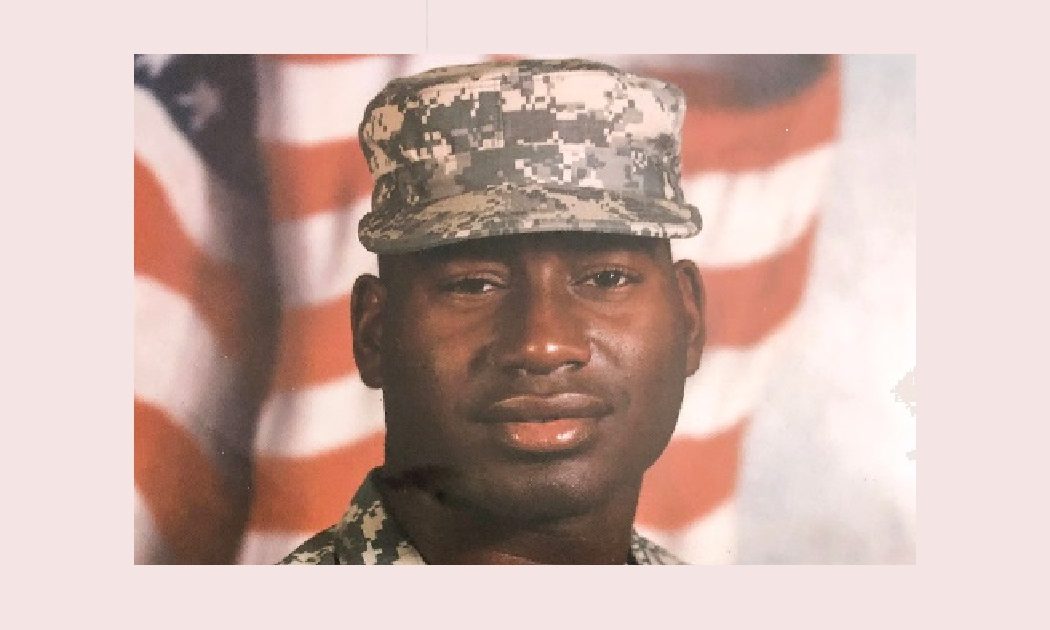 Sean Worsley, the disabled Black veteran who spent eight months incarcerated for possession of legally prescribed medical marijuana, has been released on parole.
The Alabama Board of Pardons and Paroles granted parole on Wednesday for Worsley. Worsley served in the Iraq War where he received a Purple Heart. Unfortunately, he also returned from the war with injuries and chronic PTSD, which he treated with legally prescribed marijuana in his home state of Arizona.
In 2016, Worsley and his wife were driving through Alabama on their way to visit relatives in North Carolina, when they stopped for gas in Gordo. The Worsleys were apparently playing their music too loud so were approached by a Gordo police officer for violating the Gordo noise ordinance.
The Worsleys granted the officer's request to search the vehicle. He found the marijuana, which Worsley claimed was legally prescribed.
Medical marijuana is legal in most of the country, but not in the state of Alabama. While Worsley did not have enough marijuana in his possession for a trafficking charge, the arresting officer charged him with possession of marijuana for other than personal use, a felony in Alabama. The assistant district attorney prosecuting the case agreed.
Worsley agreed to a five-year probation, including drug treatment, as part of a plea deal to avoid prison in 2017. Worsley claims that the VA would not let him get their drug treatment because he does not have a problem.
The district attorney's office in Alabama told APR that Worsley was kicked out of the VA for failure to comply with the program. Alabama ordered Worsley to appear in court in Pickens County. Worsley claims that he did not know about this court date. The court charged him with failure to appear, revoked his probation, and declared him a fugitive from justice.
Worsley was arrested in Arizona for possession of marijuana with an expired medical marijuana card.
Alabama asked that Worsley be extradited back to Pickens County where he was jailed. The trial judge ordered the disabled veteran to serve the full five years in prison. Due to the incredible overcrowding of the Alabama Department of Corrections and the coronavirus crisis, ADOC could not find the space for him, so left him in the Pickens County Jail for five months.
Worsley spent the last three months with ADOC in the aging Draper Correctional Facility. Worsley was denied Community Corrections because he has a nonviolent felony record in 2011 in addition to his Alabama offense.
Civil libertarians, marijuana advocates, veterans advocates and justice reform advocates were horrified by Worsley's treatment by the Alabama court system after Alabama Appleseed's Research Director Leah Nelson first publicized the case.
Worsley's bid for parole was supported by a coalition of advocates and service providers, including John Carroll, a retired federal magistrate judge and Vietnam War veteran who now teaches at the Cumberland School of Law; Beau Armistead, a Birmingham-based counselor who specializes in treating veterans like Worsley who live with PTSD and has offered to treat Worsley pro bono on his release; BLOX LLC, an architecture and manufacturing firm that has offered Worsley a job; the Dannon Project, a re-entry provider that will help guide Worsley's transition out of prison; and dozens of veterans who signed a letter to the Parole Board supporting Worsley's release.
Online supporters raised over $100,000 to cover legal costs and other financial consequences of his conviction, including his wife Eboni Worsley's move to Birmingham.
"Sean Worsley, was shown compassion by the Alabama Board of Pardons and Paroles," said Chey Lindsey Garrigan, executive director of the Alabama Cannabis Industry Association. "This is a commendable act that should be acknowledged."
Garrigan's group is lobbying the Alabama legislature to legalize medical marijuana in the state and to guarantee safe passage for travelers from other states, where marijuana is legal so that other visitors are not at risk of being jailed while passing through Alabama.
"My faith in THE MOST HIGH has been further solidified in the demonstration of the law functioning in Alabama to help and not harm individuals via the parole board," Eboni Worsley said in a statement. "We're grateful to be able to pick up the pieces and begin rebuilding our lives once Sean is released. I am very grateful to the Parole Board of Alabama for showing the public the heart of the warm welcoming spirit of the people I've met since transitioning to Alabama."
Worsley's situation attracted national attention in July following a blog post by the Alabama Appleseed Center for Law and Justice. APR picked up the story as well as The Washington Post and Fox News.
"After three months covering Sean's case and learning about his life and his service to this country I am thrilled he will no longer be held in prison for the mistake of stopping for gas in Alabama with his legally prescribed medicine," Nelson said. "At the same time, I can't say justice has been served, because Sean should never have been arrested or jailed at all."
"A extraordinary group of advocates finally achieved a good outcome for Sean, but until Alabama fixes its overly punitive marijuana laws, struggling people will continue to be harmed and precious state resources will be wasted on enforcement of laws that have no connection to public safety," said Appleseed executive director Carla Crowder.
"The case of Sean Worsley deals with a convergence of several issues," said State Rep. Neil Rafferty, D-Birmingham. "It deals with Alabama's harmful marijuana laws, particularly concerning medical marijuana. It deals with our country's misunderstanding and treatment of veterans returning home and transitioning to civilian life. And it deals with excessive policing – that put suspicion on a man doing nothing more than listening to the radio and playing air guitar to his wife."
Rafferty is a post-9/11 veteran who advocated for Sean's release.
"While the news of Sean's parole is welcomed and to be celebrated, it only serves to highlight the legislative chamber's duty to make right these wrongs and allow our criminal justice system to focus on crimes that actually endanger community safety," Rafferty added.